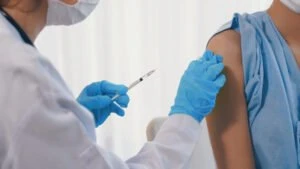 Healthcare professionals train for many years and dedicate themselves to helping people. Despite this, there is always the possibility that one will make a mistake or act in some way that causes harm to a patient. One study by Johns Hopkins University estimated that medical errors could be the cause of over 250,000 deaths in the U.S. every year.
Medical malpractice can be defined as the improper, unskilled, or negligent treatment of a patient by their healthcare professional (e.g., physician, specialist, dentist, nurse, or pharmacist).
If a patient is harmed by a medical error, then they could be entitled to compensation to help recover their damages. This process can be complicated, as it requires the patient or their attorney to provide evidence of the four essential elements of medical malpractice.
If you have been harmed by the actions of a medical practitioner, then we understand how intimidating the process of a medical malpractice lawsuit can seem. Luckily, here at The Law Place, we have many years of experience with malpractice cases. We are here to help, starting with a free case evaluation. Call us today to arrange a free consultation with a medical malpractice lawyer. They will answer any questions you might have regarding medical malpractice law and provide obligation-free legal advice specific to your case. This will help you decide whether you wish to take legal action and pursue a medical malpractice claim.
Our phone lines are open 24 hours a day, 7 days a week. Call us today to see how we can help with your malpractice case at (941) 444-4444. 
Common Medical Malpractice Cases
All types of medical procedures come with some level of risk. However, there are instances where medical professionals let their patients down, and their medical negligence results in real suffering.
According to a study by Johns Hopkins University, medical errors are the third-leading cause of death in the United States. They explain that most of these errors result from poorly coordinated care, systematic problems, underuse of safety nets, and unwarranted variation in physician practice patterns that lead to a lack of accountability.
Some of the most common examples of medical malpractice cases are:
Surgical mistakes.

Incorrect diagnosis.

Missed diagnosis.

Delayed diagnosis.

Wrong medication.
Medical malpractice litigation is important in determining when an individual has breached their professional duty so that when medical malpractice occurs, the victim can be compensated for their suffering.
Our team of dedicated attorneys fight and win for Floridians.
The Four Elements of Medical Malpractice
Mistakes happen every day and often do not lead to any harm. On the other hand, even seemingly small medical errors can have grave consequences. A doctor has the duty to 'do no harm,' and when careless mistakes lead to a patient suffering, that patient and their family deserve justice.
If a person wishes to pursue a medical malpractice suit, they will need to provide evidence of the four elements of medical malpractice.
The four elements of medical malpractice are:
Duty of care.

Breach of this duty of care.

Injury caused by the breach.

Resulting damages.
Duty of Care
In any industry, professionals have a duty to uphold a certain level of care as determined by their specific field. Equally, a healthcare professional is expected to meet a certain standard of care to their patients, where this standard will vary slightly according to the specific healthcare situation. Guidelines for the applicable standard of care in a given situation will take into account the medical professional's specialty, traditional medical practices, and the skills and care that an average physician would provide in similar circumstances.
For a medical malpractice case to be successful, it must be established that the medical practitioner owed them this duty of care. This element is fairly straightforward to establish because of the explicit duty that doctors and other healthcare providers have to provide their patients with reasonable care.
We're Florida's top litigation team with over 75 years of combined experience
Breach of Duty
The next element of medical malpractice that would need to be proved in medical malpractice litigation is a breach of duty of care. Under Florida Statute 766.102, a medical malpractice lawyer must prove that the medical professional responsible for the malpractice didn't meet the standard of care that they owed the patient while under their care.
This medical negligence can be the most difficult element to prove and usually requires the help of an experienced medical malpractice lawyer. Medical procedures always come with a certain risk and do not always have a positive outcome. Sometimes a doctor's best efforts and expertise can still lead to a patient's injury or death. In practice, this can make it difficult to prove that a doctor's negligence produced a negative outcome rather than the accepted risk involved in the medical procedure.
For a medical malpractice case, an attorney could gather evidence such as copies of your medical records, expert testimony, relevant data, and documentation to prove that the doctor failed to exercise their expected standard of care.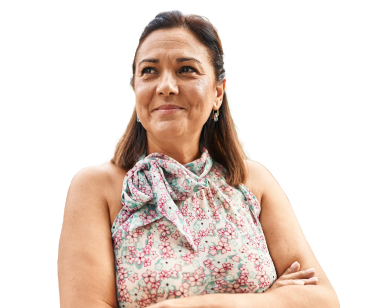 From the initial call to updates on your case status, we are here to get you answers.
Damages
For a medical malpractice case to be successful, the personal injury attorney will also have to prove that the victim was harmed by the medical negligence, leading to losses and expenses. For example, a doctor incorrectly diagnosing your condition could require you to seek additional medical treatment following the new issues caused by this misdiagnosis, as well as any medical treatment for your original condition. Unnecessary surgeries, medications, and appointments will all incur huge medical costs. If you have been negatively affected by medical malpractice, you are within your rights to try to fight to recover compensation in a medical malpractice claim. Other damages that a medical malpractice lawyer could help you claim include emotional distress and lost wages from time taken off work.
Call The Law Place today for a no-obligation case evaluation with one of our experienced medical malpractice attorneys.
How Can a Medical Malpractice Lawyer Help Me?
When we seek medical care, we put our lives in the hands of healthcare providers and are within our right to expect a certain level of professional duty from them. If you believe that you have suffered as a result of a doctor or other type of healthcare failing to meet this duty, then you shouldn't suffer in silence. Call The Law Place today to arrange a free legal consultation with one of our attorneys. Our team has over 75 years of combined legal experience with personal injury cases such as medical malpractice lawsuits, and we are committed to helping you win the compensation you deserve.
If you decide to work with us following the free case review, you will be assigned a passionate lawyer who will take charge of the process and explain our no-win-no-fee payment structure.
Services they provide include:
Gathering evidence to prove the four elements of medical malpractice.

Communicating with relevant parties and insurance companies.

Fighting for your right to compensation for damages, including medical bills, lost wages, and emotional harm.

Representing you in court if we are unable to win you a fair settlement.
Call The Law Place
So what are you waiting for? Contact us today for a free case evaluation to see how we can help you.
Our phone lines are always open. Call The Law Place now at (941) 444-4444.