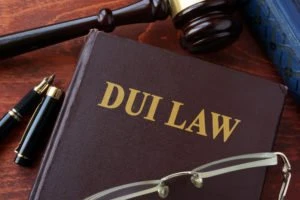 Florida law is complex and can often be misinterpreted. Every day we get asked questions by clients wondering if a Driving Under the Influence (DUI) charge counts a felony offense or a misdemeanor.
The answer as to whether a DUI is a felony or misdemeanor is a complex one. Following a potential DUI offense, it is a good idea to seek advice from a criminal defense attorney. Felony charges are serious, and anything you can do to reduce your penalties, including avoiding jail time, could be massively beneficial to your future. Contact The Law Place for a free consultation on (941) 444-4444.
What Are Florida DUI Charges?
DUI is an abbreviation for driving under the influence. DWI stands for driving while intoxicated. DWI includes being intoxicated by drugs, whether prescription or illegal. It means that your normal facilities are impaired by a substance.
Under Florida DUI Law, you will be found guilty of a DUI if your blood alcohol content is 0.08% or more or 0.04% if you are a commercial driver.
This is tested by either a blood test or a breathalyzer. These are usually conducted by police at the scene. A breathalyzer can measure the concentration of alcohol in a person's breath, and if you score higher, then the legal limit, you will be arrested and will face a potential DUI conviction.
The higher the alcohol limit in your blood when caught, the more severe the penalty. First time DUI charges tend to come with a fine of around $500-$1,000. However, if your blood alcohol level is above 0.15%, the fine increases to $2,000 or more.
Florida DUI Laws for Minors
Florida law is even harsher for minors, which the state classes as persons aged 21 and under. For minors, you will be charged with a DUI if your blood alcohol level is a measly 0.02% or above.
You will also have your license suspended for six months, and if it is a secondary offense, this jumps up to a one-year ban if arrested for DUI.
Refusing to Submit to a Breathalyzer Test
In the eyes of Florida state law, driving is a privilege, and when you sign your name on your driving license, you agree to assume a duty of care to all other road users whenever you enter a vehicle. You also agree to consent to breathe tests if police suspect you could be guilty of a DUI.
You do have the right to refuse a breathalyzer test for a DUI, but this will almost always lead to serious consequences, often worse than just admitting to your crime.
Is DUI a Felony?
In a lot of first-time convictions, a DUI will be classed as a misdemeanor, and not the more serious charge of a felony conviction. There are some exceptions to this in DUI law, however, and this can depend on a range of factors. When these convictions are upgraded to felony charges, they often come with much more severe punishments and penalties. Sometimes even resulting in jail time and leaving the culprit with thousands of dollar's worth of fines.
One of the most common reasons why DUI charges become a felony is when it is a repeat offense. In Florida, if you are caught drink driving or driving under the influence twice within ten years, it will automatically become a felony DUI. If you are caught four times or more, you will be charged with a felony DUI regardless of any circumstances.
On top of the serious criminal punishments and fines, if you have caused an accident while driving under the influence, you could be liable to pay damages for any injuries or pain and suffering caused to your victim.
You can read more about penalties for a misdemeanor or felony DUI on the Florida Highway and Motor Vehicles (FHMV) website.
What Can a Skilled DUI Attorney Do for Me?
If you are dealing with your first DUI charge, you might be scared and have a whole bunch of questions. Even though you will most likely just be facing a misdemeanor, the penalties can still be pretty severe for a DUI offense.
Here at The Law Place, we understand that good people make bad choices; sometimes, we don't want you to lose your license or get a conviction for a simple lapse in judgment.
A skilled attorney will offer you a free consultation to discuss your rights and give you free unbiased and honest advice on what to do. This is free advice, and we highly recommend you listen to it and seek it as soon as possible if you are arrested for DUI.
As long as you have not scored above 0.15% on blood or breathe test, there is a good chance we will be able to reduce or eliminate the following potential punishments.
Victim impact panel class.
50 hours of community service.
Vehicle immobilization for ten days.
DUI school.
Six months of probation.
Six months driver's license suspension.
Jail time.
$500 fine.
If you caused an accident while drunk driving, or driving under the influence of drugs, it is even more important that you contact a skilled attorney to fight your case. If the other party has been injured, you can guarantee they will be looking to seek damages and compensation from you for your mistake.
Our skilled and reputable lawyers here at The Law Place will be able to fight for your rights and will make sure you treated reasonably. We will fight our hardest to ensure you do not get a conviction a license ban and will try and reduce your liability as much as possible. Sometimes this can be the difference between being convicted of a felony or a misdemeanor.
Contact The Law Place Today!
DUI convictions can lead to serious consequences, including affecting your job, preventing you from driving, and hefty fines. Here at The Law Place, we have dealt with hundreds of cases from both sides of the courtroom. This means we have seen almost every type of case and have a wealth of knowledge on the best defenses and opportunities to reduce your punishment for a DUI conviction. In some circumstances, we may even be able to have your DUI convictions overturned.
Don't fight this battle alone and risk an unjustified felony DUI. Our phone lines are open 24/7, get in touch today for a free consultation on (941) 444-4444.