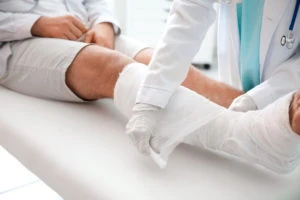 Car accidents often lead to accident victims sustaining injuries. Some injuries are considered minor, while others can be very serious. In the U.S., each state has its own way of determining the severity of an injury. Broken bones can be considered a minor or major injury depending on which bone in the body is broken as well as the effects that the injury has on the individual. For example, a broken finger will not be classed as a serious bodily injury. However, breaking a bone that can significantly affect an individual's quality of life may be considered a serious injury.
If you have been injured intentionally or in an accident that wasn't your fault, call The Law Place as soon as possible. One of our top attorneys will review your medical records and determine whether or not your broken bone injury is considered a serious bodily injury in the eyes of the law. At our law firm, we have 75 years of combined experience in personal injury law as well as criminal defense law, so we know what we're doing when it comes to getting the compensation that you deserve.
Our phone lines are open 24/7 so that our clients can contact us whenever they want. Call our law firm today at (941) 444-4444 to schedule your free consultation with a skilled attorney.
How Is a Serious Bodily Injury Determined in Florida?
Florida Statute 316.027 gives the definition of serious bodily injury. In Florida, a serious bodily injury is considered to be an injury that can involve:
Protracted loss or impairment of the function of a bodily member or organ.
Permanent injuries, including serious permanent disfigurement.
A substantial risk of death.
Some broken bone injuries can be considered serious if they cause long-term consequences for the victim. For example, if you have broken a bone that has left you unable to walk for an extended period of time, this may be considered a serious bodily injury.
Our team of dedicated attorneys fight and win for Floridians.
Examples of Serious Bodily Injuries
Serious bodily injuries often cause life-changing damage to the body and can significantly affect a person's quality of life. Some individuals may recover from injuries over time, but many serious injuries are permanent. Some common examples of serious bodily injuries include:
Severely broken bones.
Loss of limbs.
Spinal cord injuries.
Serious burns and cuts.
Serious permanent disfigurement.
Permanent scarring.
Traumatic brain injury (TBI).
Many motor vehicle accidents often result in victims sustaining injuries that can be serious. A personal injury attorney will review the details surrounding your case and determine if you are entitled to compensation for the injuries you have sustained.
Common Causes of Serious Bodily Injuries
A serious bodily injury can be sustained accidentally or intentionally. In Florida, the most common causes of these injuries include:
Auto accidents.
Battery.
Robbery.
Aggravated assault.
Construction accidents.
Accidents involving heavy machinery.
Accidents involving faulty equipment.
We're Florida's top litigation team with over 75 years of combined experience
Serious Bodily Harm in Criminal Cases
Serious bodily injuries that are sustained in a criminal case may be treated differently from an injury sustained in an accident. A person facing a misdemeanor charge may actually face felony charges if they are found guilty of causing serious bodily harm to the other person.
For example, an individual may be charged with a misdemeanor for a battery charge. However, if the victim sustains serious bodily injuries as a result of the battery, then the misdemeanor charge may be elevated to felony status. Another example is if the defendant is charged with drinking and driving under the influence (DUI), they may be charged with a misdemeanor. However, if the accident victim suffered from a serious bodily injury due to the negligence of the driver, this charge may be elevated to a felony crime. Serious bodily injury charges can lead to a defendant incurring large fines and even prison time.
Being charged with a felony is very serious, so seeking legal representation is important. A criminal defense attorney at The Law Place can build a strong defense case and represent you in court if necessary. Call us to schedule a free consultation with a top criminal defense attorney today.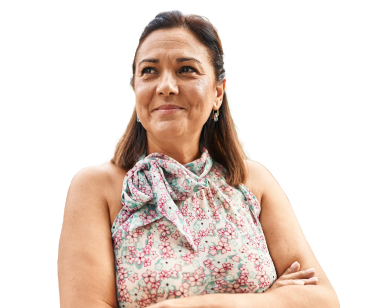 From the initial call to updates on your case status, we are here to get you answers.
Penalties for a DUI Involving a Serious Bodily Injury
A driver who caused another person to sustain a serious bodily injury while driving under the influence will usually receive strict punishments under the law, as this crime is categorized as a third-degree felony. The following penalties are usually given to a person found guilty of this felony:
A minimum prison sentence of 51 months.
Up to 5 years in jail.
Up to $5,000 in fines.
Up to 5 years of probation.
Community service.
Driver's vehicle impounded.
How Much Are Settlements for Broken Bones Worth in Florida?
Without consulting an attorney, it's difficult to determine how much your broken bone settlement could be worth. The settlement greatly depends on the circumstances surrounding your specific case and the severity of the injuries you have sustained.
One of our experienced attorneys can seek compensation to cover the damages you have sustained as a result of your broken bone injury. We will analyze your medical records and bills to determine how much the medical treatment for the broken bones cost. For example, you likely had x-rays or other types of scans done on the area, and you may have had the bone put in a cast or splint. If the broken bone was serious, you might have had surgery and medical implants, including screws and pins to support the healing of the bone.
Medical treatment is often expensive, so seeking damages for these expenses is important. A personal injury lawyer can help calculate how much you may be owed in compensation for your injuries and ensure you receive this money.
In addition to medical expenses, you may be able to claim other damages after an accident. Other damages you may be able to claim include:
Lost wages.
Property damage.
Pain and suffering.
Wrongful death.
What Can an Attorney Do for Me?
At The Law Place, we believe that victims of a serious bodily injury deserve compensation for the stress, physical pain, and emotional harm they have endured as a result of their injury. Once we decide to take on your case, we will:
Review the circumstances of your case.
Calculate the amount of compensation you may be entitled to.
Answer questions and clarify any doubts.
Lead negotiations with insurance companies.
File paperwork and deal with the necessary legal documentation.
Collect evidence, including medical records and police reports to strengthen your case.
Take photographs of the scene of the accident or crime.
Under Florida Statute 95.11, an individual seeking compensation in the State of Florida has 4 years from the date that the serious bodily injury was sustained to file a lawsuit. Although claimants have a relatively long time to file a claim, we highly recommend our clients file a claim with their insurance company as soon as possible. Memories become hazy over time, and statements provided by the claimant and eyewitnesses are more likely to contain inconsistencies after an extended period of time. The faster you file your lawsuit, the more likely you are to obtain the compensation that you deserve.
Contact The Law Place Today
Seeking legal counsel after sustaining a broken bone injury is key to receiving the compensation that you may be eligible to claim. An attorney at The Law Place can review the injuries you have sustained and determine if they can be considered a serious bodily injury. A serious bodily injury is a legal term defined as an injury that can cause a substantial risk of death, serious disfigurement, or a protracted loss or impairment of the function of a bodily member or organ. If you have any questions or doubts about your injuries, don't hesitate to contact us.
With so many options, finding the right lawyer for your case can be difficult. At The Law Place, our attorneys are equipped with the knowledge and experience necessary to ensure that you get the outcome you deserve. If you're unsure whether your broken bone injury can be classed as a serious bodily injury under Florida law, call us today to speak to an experienced attorney.
We offer free consultations to our prospective clients and keep our phone lines open 24/7, so there's always someone ready and waiting to take your call. Contact us today at (941) 444-4444 to schedule your free case evaluation.