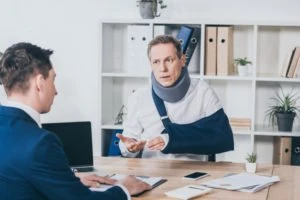 If you have been injured while on the job, it is likely that you will be entitled to make a workers compensation claim, which acts as compensation for a temporary or permanent impairment that prevents you from working in the way you did before you became injured. However, from start to finish, this process is fraught with complexities and potential delays, so you will need the help of an experienced workers comp lawyer if you want everything to go smoothly.
Luckily, here at The Law Place in Florida, our experienced worker's compensation lawyer team is well-versed in supporting injured employees and helping them to receive compensation the way they deserve to. We offer all injured workers a free consultation for case-specific legal advice at no obligation, with their details fully confidential under the attorney-client relationship agreement.
Our lines are always open, so go ahead and speak to an experienced attorney at your convenience by calling (941) 444-4444!
What Factors Are Considered When Calculating the Total for Workers Comp Benefits?
If you are injured while on the job, your worker's compensation insurance is designed to cover the cost of all of your losses. This means all of the medical expenses for any type of medical treatment needed as a result, your lost wages, any overtime pay which has been lost, additional required child support, other out-of-pocket costs, or even burial and funerary costs in the tragic case of a lost life.
Furthermore, if your workplace accident means you need to worry about the costs involved with future medical expenses, remember that the medical benefits you receive stay valid as long as that future medical treatment is still work-related.
The worker's compensation benefits you are entitled to claim will vary from person to person, simply because everybody's situation is different. The best way to find out how much your worker's comp settlement could be worth is to call us for a free initial consultation and find out directly.
Our team of dedicated attorneys fight and win for Floridians.
How Lost Income Is Calculated in Your Workers Compensation Settlement
When it comes to calculating how much compensation you will receive for lost wages with a worker's compensation claim, it really depends on the severity of the work injury.
There are different classes of disability benefits to cover the various severities and lengths of possible impairment.
Lost Wages for a Permanent Total Disability
An injury is classed as a permanent total disability when somebody is rendered unable to work in either their own or another occupation that uses their previous training, experience, or education.
In this case, that person's total permanent disability benefits in their worker's comp claim for lost wages would be two-thirds of their average weekly wage before their injury occurred. This amount, however, is capped at a total of $971 per installment of weekly benefits.
Lost Wages for a Temporary Total Disability
A workplace injury is classed as a temporary total disability when that person is fully unable to perform the duties of their job until they have fully completed their recovery. For example, if somebody suffers a back injury, they may be unable to lift anything for a period of half a year.
Florida Statute 440.15 states that in the case of a temporary total disability, the injured employee is entitled to weekly payments of two-thirds of their previous average weekly wage for a period of 104 weeks. Once this period has elapsed, that worker's injury may be considered a permanent impairment.
Lost Wages for a Temporary Partial Disability
Temporary partial disability refers to situations where a worker can only perform some of the duties they previously performed in their work pre-injury until a recovery period has been completed.
These benefits will usually be paid once the employee has returned to work if they are only earning wages that do not exceed 80% of what they were being paid before the injury.
In these cases, temporary partial disability benefits will usually equal 80% of the difference between what they are earning now and what they earned before the injury occurred.
Lost Wages for a Permanent Partial Disability
A permanent partial disability refers to situations where a work injury permanently prevents someone from performing some of the duties that they were previously required to as part of their job.
Once the temporary partial disability benefits expire but full recovery has not been achieved, a person qualifies for impairment income benefits through workers' compensation. These will be paid two times a week at three-quarters of the average weekly temporary disability benefit.
If you can carry on working, your physician will usually assign you an impairment rating. These can range from 1% to 100%, depending on the situation. This will determine the worker's compensation settlement from now on.
If you return to work with your new permanent partial impairment and manage to earn the same amount of money or more, the benefits will be capped at 50% of their previous total.
Confused? Talk to a Workers Compensation Attorney From Our Law Firm
If all of the above sounds confusing to you, that's because it is. State laws often make working out the total disability benefits for a specific worker's compensation case very difficult. This means it can be hard to tell if you are getting a fair settlement amount.
This is why you need counsel from a lawyer with a wealth of experience dealing with Florida's worker's comp laws to help you deal with the worker's compensation insurance company and ensure a fair settlement offer.
Call us today for a free case evaluation. The lawyers at our firm practice law to help receive fair treatment for injuries they received in the workplace that weren't their fault.
We're Florida's top litigation team with over 75 years of combined experience
How Long Does It Take to Begin Receiving Benefit Payments in the State of Florida?
It is understandable that you will be anxious to receive your first benefits cheque, as the time after a workplace injury is often fraught with stress and financial instability.
The good news is that you should receive your first payment a week after you qualify for the benefits. In Florida, you do not receive compensation for the first week spent off work unless your disability lasts more than three weeks.
In these situations, you will receive compensation for that first week, but only retroactively once the three-week threshold has been exceeded.
Most workers comp cheques will then arrive at regular two-week intervals until a time arises that the individual no longer qualifies for workers compensation.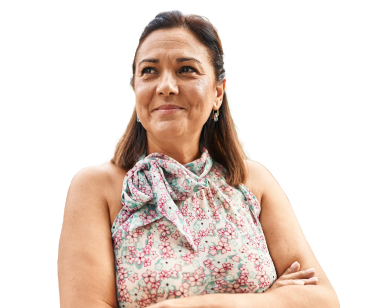 From the initial call to updates on your case status, we are here to get you answers.
Will You Have to Pay Tax on Your Florida Workers Compensation Settlement?
One thing many people who receive a workers comp settlement are unsure of is whether or not their benefits count as taxable income.
Luckily, in the vast majority of situations in Florida, the worker's comp amount allocated to weekly benefits is not taxable at either state or federal level. This is true for both temporary and permanent impairment benefits, as well benefits for a temporary or permanent disability.
The Truth About Workers Compensation Insurance Companies
The insurance company responsible for your worker's comp settlement would like you to believe that they are on your side and have your best interests at heart.
Unfortunately, this is vastly untrue. The insurance company responsible for your worker's comp settlement is a for-profit enterprise. This means that it is in their best interests to offer you the lowest worker's comp settlement possible in order to limit the expense to their bottom line.
This is another reason why having an experienced and capable worker's compensation lawyer on your side is so vital. An insurance company will often try to take advantage of the confusing nature of the average worker's comp case, as well as your likely difficult financial situation to avoid a fair settlement.
What Should You Do if the Insurance Company Offers You a Lump Sum Settlement?
It is possible that the insurance company will offer your workers compensation in the form of a lump sum. This is possible for either a temporary or a permanent disability.
This may seem tempting, especially if you are in a financially stressful situation due to lost income, unpaid bills, or other costly complications due to your injury. However, a worker's comp lump sum rarely equals the fair amount that you could be entitled to by law.
This is because of the fact that even seemingly impressive sums fail to consider the expense of future medical costs, additional necessary child support into the future, or other future costs. This is incredibly important to consider if your injury will impact your life long into the future.
If you are unsure about accepting a one-time insurance payout from the insurance company, the very least you should do is arrange a free consultation with a member of our legal team today. We will be able to look over the figures and let you know if it is fair or not, free of charge.
What Else Can a Lawyer Do to Help With Your Workers Compensation Process?
There are many ways a lawyer can help you with the complicated process of seeking a fair amount of worker's comp.
Firstly, it is possible that you are owed unpaid benefits, or your insurance company is dragging its feet on paying you. In this case, it could be a simple administrative error or malicious actions by your insurance company or employer. Either way, your lawyer will get to the bottom of it and ensure that you are being paid as you are legally supposed to be.
Your lawyers can also help you to negotiate a fair settlement amount in any situation. It may be the case that the projected damages are huge or disputed or that unpaid medical bills are complicating the situation. No matter what, you will have the experience and knowledge of your attorney by your side.
For more information on how to obtain an experienced attorney who could help you, call our office today and arrange a free case evaluation and consultation. Our lines are always open.
Contact The Law Place Today
If you are confused or struggling with any part of the worker's comp process or simply wondering how much you will be entitled to once the benefits start coming, you are not alone. Workers comp laws in the State of Florida are complex and confusing, which is why you need the help of a lawyer with a wealth of experience in this field. Many of the lawyers at our firm are skilled enough to have achieved a perfect 10.0 rating on the AVVO rating service.
Here at The Law Place, our team of Florida workers comp attorneys has amassed over 75 years of combined experience in this discipline. We are on hand to help you whenever you need it most, with a free consultation at no obligation available whenever you call our Florida office. We make sure our telephone lines are operated 24/7, so you can call at a time that is convenient to you.
For more information on how we could help with your specific situation, give us a call today on (941) 444-4444 and speak to a member of our experienced Florida legal team!