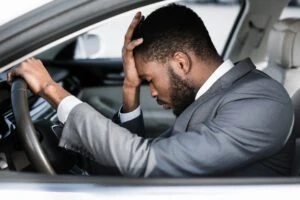 If you want to get your driver's license back after a DUI arrest you need to act quickly! You only have ten days to act before you lose your driving privileges for an extended period.
The first thing you need to do to avoid a permanent driver's license suspension is contact an experienced criminal defense attorney. Our legal team can help to get charges for Florida DUI offenses dropped or reduced. In addition, they can help offenders apply for a hardship license.
To organize a free consultation with an experienced Tampa DUI attorney, call us now at (941)-444-4444.
How do I Get My Florida Driver's License Reinstated?
Not only can it feel embarrassing to suffer a DUI arrest in Florida, but it can also be expensive. A DUI lawyer at our law firm can help you with the license reinstatement process to try and get your license back. This process is relatively simple if you follow the steps we have outlined below.
Enroll and Complete DUI School
The first thing you need to do as a DUI offender is enroll and complete DUI school. You can find the closest schools to you online. Once you have attended and completed your classes, you can move on to the next step of the process.
Provide Proof of Bodily Injury Liability Insurance Coverage
Next, you will be required to get a Florida FR44 policy after your DUI conviction. This isn't insurance but proof that you carry the required liability limits. An attorney at our law firm can help to ensure that all of this paperwork is filed correctly and quickly. If you file incorrect paperwork, you risk serving a longer license suspension period. Our attorneys have helped countless clients with this task and they can help you too.
Install an Ignition Interlock Device
Once you have obtained your FR44, you will be able to get your ignition interlock device fitted. Reputable facilities will only install these devices in a vehicle once they have seen proof of an FR44. If you don't own a vehicle, you can get a device installed in someone else's vehicle with their permission.
Visit the Closest Florida DMV
The next thing you should do is visit the Florida Highway Safety and Motor Vehicles department (FLHSMV) with the FR44 certificate you have obtained. You will also need to provide evidence that an ignition interlock device has been installed by a licensed facility in your vehicle. This will only be necessary if you were required to have one of these devices installed. In addition, you will have to pay the fines you were handed during your conviction and any administrative fees.
How Much does It Cost to Reinstate Your License in Florida?
The basic license fee for reinstatement in Florida is between $45 and $75. However, the rules around reinstatement are complex and the revocation fee will depend on the circumstances of your case. For help to regain your driving privileges following DUI charges, contact The Law Place today. An attorney at our firm can help guide you through your license reinstatement process.
Our team of dedicated attorneys fight and win for Floridians.
How Long After a DUI Can You Drive in Florida?
After you have been arrested for DUI in Florida, you will still be able to drive your personal vehicle. For ten days from the date of your arrest, you can continue to drive by using your DUI ticket as your license. However, you can only drive for certain business purposes, including:
Driving to work.
Driving to the grocery store.
Driving to church.
Driving to a court or visiting your attorney.
Once these days have passed, you will be unable to drive your vehicle if you have had your license suspended. This is why it is important to try and receive a hardship driver's license. Our team of attorneys at The Law Place can help you maintain your license after a DUI.
Can I Receive a Hardship License?
To receive a hardship license in Florida, you must have already served 90 days of your suspension period. It is important to be aware that you will not qualify for a hardship license if you have refused to complete chemical tests more than twice. This is a further reason why we recommend that you comply with the law enforcement officer at the scene of your DUI arrest.
At The Law Place, we have helped countless clients through the process of receiving hardship licenses. We can use our years of knowledge and experience to help you too. A hardship reinstatement of your license can greatly improve your quality of life.
Ultimately, the decision of whether you receive a hardship license lies with the Florida Department of Motor Vehicles. There is no guarantee that you'll receive one after putting in an application.
We're Florida's top litigation team with over 75 years of combined experience
What Are the Penalties for a First DUI Conviction?
If you have been arrested for DUI in Florida and it's your first charge, you can face the following penalties for your DUI conviction:
A fine of up to $1,000.
Up to six months of jail time.
Driver's license suspension for up to six months.
Up to 50 hours of community service.
DUI school.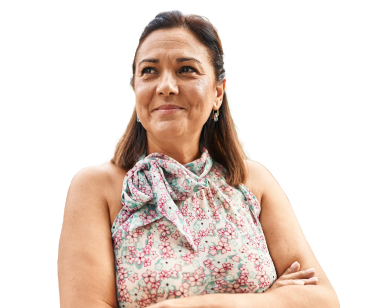 From the initial call to updates on your case status, we are here to get you answers.
What Are the DUI Penalties for Serial Offenders?
If you are facing your second, third, or fourth DUI conviction, you will encounter much more severe penalties than your first conviction. Not only will you be required to serve mandatory jail time, but your driver's license could be suspended for several years.
Fourth and subsequent DUI convictions will result in you being labeled a habitual offender. In these cases, you will be facing third-degree felonies.
Furthermore, severe cases such as DUI manslaughter will also result in harsher penalties than most average DUI cases. A criminal defense attorney at our law firm can outline to you the probable penalties you would face if convicted. Although facing these penalties can be frightening, our team will do all we can to get your charges lessened or dropped.
Contact The Law Place Today!
DUI convictions are severe and it is common for offenders to suffer a suspended license after a DUI. If your driver's license has been suspended in Florida, there are a few things you can do to get your license reinstated.
At The Law Place, our team of attorneys has over 75 years of combined experience. We have a deep understanding of the license reinstatement process and can help you gain a temporary license. Furthermore, if you are facing DUI charges, our team will work as hard as they can to get your case dismissed or lessened.
To schedule your free legal consultation with knowledgeable criminal defense attorneys, you should call us today. We are available 24 hours a day, seven days a week to take your call. contact us now at (941)-444-4444.