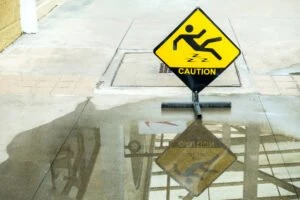 If you have suffered a slip and fall accident and sustained serious injuries that took recovery time and/or permanently impacted the way you live your everyday life, you could be entitled to pain and suffering damages from a slip and fall claim. How much compensation you will receive will depend on the extent of your consequences and whether you seek the assistance of an experienced attorney when filing your legal claim.
Whether you choose to hire a personal injury lawyer can make or break your slip and fall claim. Here at The Law Place, our team has been working for a combined 75 years on accident cases just like yours, and we have all the skills and experience needed to maximize the compensation you could be owed. Our law firm also offers free consultations for all our prospective clients, which will remain entirely confidential under the attorney-client relationship and be conducted at no obligation.
To find out if your slip and fall accident would make you eligible for pain and suffering compensation, call our law firm today on (941) 444-4444!
How Does a Slip and Fall Accident Usually Occur in Florida?
The average slip and fall case can be caused by all sorts of things that are not the fault of the accident victim.
Our personal injury lawyer team have seen many reasons for a slip and fall claim, including:
Wet, slippery, or uneven surfaces which the victim was not sufficiently warned about by the property owner. This can include conditions such as loose flooring, worn carpets, or freshly waxed floors.

Poor quality construction, for example, concerning staircases or guardrails.

Adverse weather conditions impacting things like sidewalks or public stairways.

Trailing electrical cords or wires.

Staircases or other potentially dangerous areas that have not been sufficiently equipped with handrails or barriers.

Poor or inappropriate lighting for a potentially risky environment.
Of course, there are many ways a slip and fall case can occur. These are just a few of the most-likely examples.
If you have experienced a slip and fall accident due to conditions which were not your fault, call us today for a free evaluation of your case and free impartial legal advice.
Our team of dedicated attorneys fight and win for Floridians.
How Does Negligence Operate in a Slip and Fall Case?
When you are invited onto the property of another person, or if you are visiting a place of business such as a shop, the property owner has a legal responsibility to take reasonable steps to prevent you from coming to any harm.
If they fail to do so, they are seen as negligent in the eyes of the law. This is outlined in Florida Statute 768.075.
If somebody is found to be negligent and therefore responsible for your slip and fall accident, they will be liable for the damages you received as a result, such as medical bills, lost wages, and pain and suffering.
How Is Liability Proven in a Slip and Fall Personal Injury Claim?
As every personal injury claim is different, the actual process of proving liability will vary on a case-by-case basis.
However, for every single slip and fall case, the same three elements must be proven in some way. These are:
That the property owner owed the victim a

duty of care

.

That the property owner violated this duty of care in some way.

That this violation of the duty of care on the part of the property owner led to the personal injuries sustained by the victim.
If your lawyer is able to prove all three of these things, you will be looking at a successful personal injury claim that is likely to leave you eligible for an amount of compensation that scales with the severity of your injuries, complications, and consequences.
Negligence laws in the State of Florida are explained in detail in Florida Statute 768.81.
We're Florida's top litigation team with over 75 years of combined experience
What Is a Duty of Care and How does It Work for Fall Injury Victims?
A duty of care may sound complicated, but it's constantly at work in modern American society. For example, if you are simply driving your car to work, you owe the drivers and pedestrians around you a duty of care. If you unnecessarily endanger them by driving recklessly or driving under the influence, for example, you will likely be financially liable for their injuries as you will have violated this duty of care.
The same is true of property owners with a potential slip and fall accident. If there is a spillage, poorly-maintained staircase, or potential trip hazard on their property, for example, they owe you a duty of care to protect you from it.
This may take many forms, from fixing the accident risk, providing appropriate warnings with signs or tape, or closing that part of the property to the public. With a slip and fall claim, the different types of property owners will determine how much of a duty of care they owe you.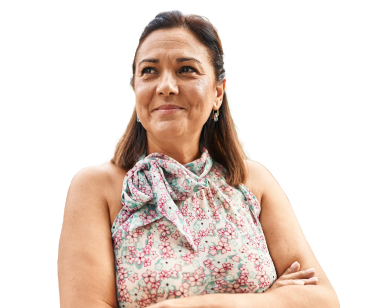 From the initial call to updates on your case status, we are here to get you answers.
How Do the Different Types of Property Owners Work in a Slip and Fall Accident Injury Claim?
As stated above, premises liability laws work differently in Florida depending on who owns the property and the circumstances that brought the victim to the property.
Places of business like shops and salons, for example, owe their customers the highest duty of care. Anybody coming to do business in that place is considered an invitee and has the most legal rights.
There are other places where property negligence claims will be more complex. For example, Florida Statute 768.28 protects government properties from being liable for more than $300,000 of damages per accident and only a maximum of $200,000 in compensation for each person.
There are other exceptions. Trespassers automatically revoke the majority of their own premises liability rights when they enter a property illegally. However, once again, there are exceptions, such as when children trespass and are injured on a property that has an attractive item like a swimming pool or trampoline under the attractive nuisance doctrine.
How Do Comparative Fault Laws Apply to Fall Accidents?
There are many slip and fall cases where the injured person may share a portion of the liability for their accident. This includes situations such as the following:
When the person making the accident claim was distracted, especially in situations such as using their mobile phone while walking.

If the person was wearing footwear that was obviously inappropriate for the terrain.

The person was in an area of the property that they were not supposed to be in.

Reasonable but ultimately insufficient steps were taken by the owner to prevent fall cases from occurring.
In situations such as these, Florida's comparative fault laws as per Florida Statute 768.81 come into play. These will impact the final settlement amount in a negative way.
For example, if you are found to be 40% at fault for your accident, your compensation amount will be decreased by 40%. Of course, your personal injury attorney will be on hand to attempt to negotiate this and prove that you were not comparatively negligent, but sometimes this cannot be avoided.
What Do Pain and Suffering Damages Mean?
Pain and suffering damages are a specific type of compensation that can be sought after a slip and fall accident.
These damages are calculated by looking at financial losses to the victim based on how much time their recovery process took, how much pain was involved in the overall process of recovery, and whether the victim's lifestyle suffered any permanent impacts.
Permanent impacts may include:
Persistent physical pain.

Impairments or disabilities – both physical and mental/emotional.

Lasting mental anguish or trauma.

Disfigurement, amputation, or considerable scarring.
What Methods Are Used to Calculate Pain and Suffering Fall Damages?
There are a number of ways that your insurance company may calculate your financial losses and, therefore, what your fall claim is worth in pain and suffering.
It is important to remember that your insurance company is under no obligation to use one method over another.
The following sections will explain the usual ways your insurance company will calculate your financial losses and how much compensation you could be owed.
The Per Diem Method for Calculating Pain and Suffering
One method is the per diem method, which is the Latin translation of 'per day.' This method calculates your financial losses by allocating a numerical figure to each day your recovery process lasted. Usually, this will use the victim's daily income.
The per diem method can be problematic when it comes to giving a fair settlement for long-term injuries, as it does not include the expenses involved in future medical costs and future medical treatment related to your injury.
If this is the case for you, your slip and fall lawyer can argue for your fall settlement to be calculated in a different way during settlement negotiations with your insurance company. For more information on how we can help you in this situation, get in touch today for a free legal consultation.
The Multiplier Method for Calculating Pain and Suffering
The multiplier method will involve assimilating all figures available, both for your financial losses (such as the cost of medical expenses and lost wages) and non-economic damages (such as trauma and pain), and creating a quantifiable total figure.
Once this quantifiable figure has been calculated, it will be multiplied by a figure which is said to represent the severity of the consequences the victim suffered. This is usually up to five times the value of the initial figure but could be more in exceptional cases, such as when a victim suffers brain damage or paralysis, for example.
The final figure reached once the appropriate multiplier has been applied will be the slip and fall claim pain and suffering amount.
Other Possible Methods for Calculating Pain and Suffering for Slip and Fall Accidents
As mentioned above, insurance companies are under no obligation to use any specific method to calculate your pain and suffering amount when you seek compensation.
Many insurance companies use sophisticated computer programs to calculate the amount of compensation.
Others may calculate compensation on a precedent basis, for example, your insurance company may look at what they paid out to other victims in the past who suffered similar injuries and consequences to you.
If you have any reason to believe that your insurance company is failing to provide the right level or method of compensation for the pain and suffering you received from your physical injuries, you should arrange a free consultation with our law firm to seek free no-obligation legal advice. We will be able to tell you what your legal rights are and how we would go about attempting to maximize your compensation.
Why the Help of a Lawyer Is Essential in Maximizing Your Pain and Suffering Payout
If you want to receive the highest possible payout in pain and suffering damages for the consequences of your physical injuries, you need the assistance of a personal injury lawyer.
Your slip and fall lawyer from The Law Place will assist you in the following ways:
They will provide help dealing with insurance companies and their insurance adjuster teams. These for-profit enterprises claim to be on the side of the victim but will actually do all they can do to lower the worth of your slip and fall claim.

They will help in collecting and collating all of the evidence you need to gain more compensation for your slip and fall and prove your financial losses.

They will handle all of the administrative paperwork and the difficult tasks associated with Florida slip and fall law. This will allow you to focus on the important task of recovering.
What Other Damages Could Fall Accident Victims Be Entitled to Claim?
Pain and suffering damages are not the only damages available to victims of a slip and fall case.
You may also be entitled to claim for:
The cost of medical bills and other medical expenses associated with the accident, such as transport to the emergency room.

Lost wages as a result of having to spend time off from work.

Property damage suffered in the accident.
How Long Do Accident Victims Have to Make a Claim?
The statute of limitations for making a slip and fall claim under Florida Statute 95.11 stands at four years from the date on which your accident occurred. After this, you will be unable to seek compensation for fall accidents.
However, it is important that you get your case started as quickly as possible. The sooner your get started, the greater your compensation amount is likely to be.
Contact The Law Place Today
If you have suffered a slip and fall accident in the last four years, it is important to act fast to maximize your compensation.
The starting point is to simply call our law firm and arrange a free consultation. All consultations with us are totally confidential and take place under no obligation. We will discuss what factors affect your possible compensation and let you know how we would go about maximizing it. All our accident cases are no-win-no-fee, so there is absolutely no risk involved in raising your claim.
For more information on how a personal injury lawyer from our firm can help you with your pain and suffering case, call us today on (941) 444-4444!