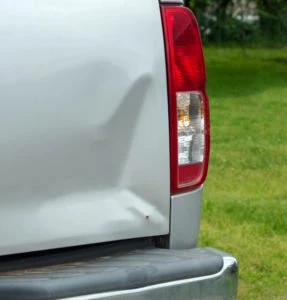 Being involved in any vehicle accident can be traumatizing and result in many injuries, but accidents with larger vehicles tend to cause more severe damage to both the car and passengers due to their size. In 2017, the Florida Department of Highway Safety and Motor Vehicles reported that 32,000 accidents involving trucks took place, with at least 1,000 victims suffering life-changing injuries. These injuries can be life-changing and lead to expensive medical bills.
If you or someone you love has been involved in a rear-end truck accident in the State of Florida, you may find out your insurance doesn't cover the financial implications caused by the accident. An experienced lawyer will be able to calculate your property damage, medical costs, and any loss of earnings due to a rear-end truck accident and help you win the compensation you deserve.
At The Law Place, our lawyers have over 75 years of combined experience in both car accident and personal injury claims for victims across the State of Florida. Call today on (941) 444-4444 to book your free consultation and discuss your rear-end accident claim. Our phone lines are open 24 hours, 7 days a week, so you can call us the moment you need us. Let one of our experienced lawyers focus on your case and help you win the compensation you deserve whilst you focus on your recovery.
Factors That Impact How Much Compensation You May Get
There are many factors that will impact how much compensation your case could be worth. Even when a truck driver may realize an accident is about to occur, they may not be able to stop in time. Some of the factors that are involved in rear-end truck accidents include:
The Size of the Truck
Trucks come in all kinds of shapes and sizes, and this drastically impacts damage caused to your vehicle and yourself. As a general rule, the larger the truck, the more damage it could cause.
If the Truck Was Carrying Any Large Cargo
In the same way that the truck's size can impact damage caused in a rear-end truck accident, weight can also play an important factor. A heavier truck with a large cargo will struggle to stop as quickly as a smaller and lighter truck, so the damage caused by a rear-end accident could be greater.
The Road Conditions
Bad road conditions can seriously damage a vehicle in a rear-end accident. Icy or wet roads can decrease a vehicle's stopping time and lead to a rear-end accident. Poor road conditions combined with a heavy or large truck can cause a serious rear-end accident.
The Injuries Caused
The factors mentioned above will all impact the injuries involved in a truck accident. The worse the injuries are both in affecting mobility, and the longevity of the injury will be worth a higher amount in compensation. Your immediate pain and suffering, as well as future medical interventions in your life, will be calculated to determine the compensation you deserve.
What Can Compensation Cover?
After the initial accident, victims can become worried about medical bills and financial struggles as a result of being involved in a truck accident. This is why an experienced lawyer will calculate your total compensation worth to support yourself and your family.
The most common injuries sustained in a rear-end collision are whiplash or damage to the neck muscles. However, when the vehicle that hits your car from behind is a truck, then the injuries can be much greater. This includes damage to the back, spine, and even paralysis. If any passengers were not wearing a seat belt, then their head could hit the dashboard, leading to a bleed in the brain.
Anyone involved in a car accident should seek medical attention as soon as possible, even if they are not in any pain. Due to the adrenaline rush caused by a car accident, it could be days before car collision victims notice any pain. However, these aches and pains can take months to heal.
In a car collision, the liable party will pay for the compensation of those injured in a collision.
Medical Bills
The cost of medical bills can be high and a concern for victims of car accidents. Compensation can cover your medical costs, including the ambulance that first treats you through to any medical devices installed in your home to support your recovery. It can also cover prescription costs, therapy, and surgeries that are needed. These bills that are submitted by the hospital will go through the insurance company as part of your compensation claim.
Pain and Suffering
Compensation can also cover the daily pain that a victim suffers. Any alter to the quality of life of those involved in a car collision can be claimed in compensation. In some extreme car collisions, victims can be paralyzed and have drastic impacts on their lives. This change in circumstance for the victim can be claimed.
Loss of Earnings
The loss of earnings in the immediate aftermath of the car accident can be claimed for in compensation. In addition, if a victim has to change jobs to a lower-paid salary to accommodate their injuries, a lawyer can calculate their predicted loss in future earnings and include this in the claim.
Evidence to Support Your Case
Your car accident lawyer will be able to calculate the compensation you should be awarded as a result of the rear-end accident. This will include property damage and the pain and suffering you are dealing with. In addition, the lawyer will have to prove the truck driver's liability and how they caused the accident.
Some of the evidence that can support your truck accident claim is in the list below.
Photographic Evidence
Photos and videos of the truck accident scene will be able to show clearly the aftermath of the rear-end collision. In addition, any dashcam footage during the accident can be very valuable evidence for lawyers and insurance companies.
Police Reports
A police report can formally document the cars involved, the road conditions, the time and date, as well as any immediate medical interventions that were needed. This report is held in high regard in car accident cases due to the report being unbiased and a formal account.
Eye Witness Accounts
Similar to a police report, an eyewitness account can provide an unbiased report of the rear-end accident to support your case. The insurance company can contact eyewitnesses that spoke with police at the scene to discuss your case.
These types of evidence are vital tools for lawyers to prove your case and prove the liability of the driver of the truck.
Contact a Lawyer From The Law Place Today
In accordance with Florida Statute 95.11, there is a time limit on when you can claim for a rear-end accident case. This is why it's important to contact a lawyer as soon as possible after the accident in order to increase your chances of being awarded the compensation you deserve.
Truck accidents can become complex incredibly quickly due to the nature of the vehicles and the evidence needed. This is why it's important to contact a trusted car accident lawyer. If you have any questions in relation to a truck accident case, contact The Law Place on (941) 444-4444 to book a free consultation. Together we can fight for the compensation you deserve.