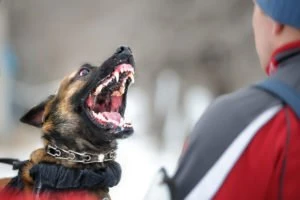 It can be hard to think properly after being the victim of a dog bite attack. These traumatic events can lead to huge levels of trauma and stress that can make it hard to think straight. Unfortunately, if you have received injuries from a dog bite attack, you will most likely be facing rising medical bills as well as emotional trauma. Victims can quickly be overwhelmed and feel helpless, meaning they don't reach out to an attorney immediately after the incident.
Another reason that people do not seek the help of an attorney is that they believe it is going to cost them a huge sum in order to seek compensation. Many people decide to go it alone, resulting in a lower settlement and a huge amount of work for the victim to undertake when they should be focusing on the important things, like their family, health, and recovery.
To help ease your concerns, we are going to examine just how much a dog bite lawsuit costs in Florida. We will show you why it is immensely important and beneficial for you to seek the help of a skilled personal injury lawyer.
We have dealt with numerous dog bite cases over the years here at The Law Place, and this means we have a wealth of experience and know exactly how to handle your case. We have a process in place that will provide immediate relief from the chaos you are feeling.
Our phone lines are always open, every hour of the day. This allows us to provide immediate legal advice and a free consultation. This process has no strings attached, meaning you can hear us out and get our advice, and then it will be up to you whether or not you want us to fight on your behalf.
Contact us now at (941) 444-4444 to schedule a free consultation.
Our Costs
The first thing you might be wondering is exactly how much it will cost to use our services. Well, here at The Law Place, we work on a contingency basis. This means that you pay nothing up-front and nothing at all if we lose.
If we win your case for you, we will take a percentage of the settlement as our fees, and this percentage will be clearly laid out to you during our initial consultation. This means it will cost you nothing to seek our help, and you will only pay out if we win your case.
While you may be worried that you will receive less in the long term, this is a misconception. In almost every case, settlements received with the help of skilled personal injury lawyers are much higher than what a victim could seek alone. Therefore, you will end up with more money in your pocket regardless of the percentage we take.
You also have to consider the fact that without a strong, aggressive attorney who has dealt with numerous dog bites, your chances of winning are much lower also. This means you may not win any compensation at all if you don't hire an attorney.
Attorneys know the complex nuances surrounding Florida dog bite law, and this means we know how to present a case in a court of law that is hard to contest.
Our team of dedicated attorneys fight and win for Floridians.
What Dog Bite Damages Can You Claim
To seek compensation following an accident where you were injured through no fault of your own, you need to prove the other party was negligent and thus liable for your damages. The best way to increase your chances of winning and the value of your compensation is to provide the strongest evidence possible.
The best way to provide the strongest evidence is to use a skilled personal injury lawyer who has a high level of skill in investigation and building strong cases. You need a lawyer that knows the complexities of the Florida legal system, like those found here at The Law Place.
In almost every single Florida dog bite case, the circumstances are different, making each case unique. This means each settlement has to be figured out on a case-by-case basis using the following damages:
Medical expenses.
Loss of income.
Property damage.
Medical Expenses
Dog bite injuries come in a variety of shapes and sizes, ranging from mild to severe. The more severe dog bites can have extortionate medical bills attached to them, requiring lifelong treatment and therapy. Under Florida law, you can claim for any medical costs that you incur. This covers past, present, and future medical bills. This means it is vital that you keep all your receipts and records of any expenses you pay in order to utilize them in the settlement figure.
These types of damages are quantifiable, meaning they have an exact sum attached. These are easy to use in settlement calculations and are easy to justify.
Pain and Suffering
For some damages, the figures are not so easy to quantify. These are classed as pain and suffering. These damages include a number of different things, such as the loss of enjoyment or the loss of quality of the victims' life. If you can no longer do hobbies you enjoy, or you have developed a phobia that prevents you from going near dogs or even leaving the house, these are pain and suffering damages.
With dog bite injuries having such a high chance to cause emotional trauma, pain and suffering will most likely be used in your case.
To figure out what pain and suffering damages are worth, then your attorney will usually use a sliding scale system to allow them to calculate your damages. This scale usually runs 1-5, depending on the severity of your case. This multiplier will be applied to your medical damage figure to calculate your pain and suffering figure.
If your dog bite was severe and caused serious emotional trauma and injuries that require long-term therapy and treatment, your attorney may use a multiplier of 5. If your injuries were mild and caused little emotional trauma, they may use a multiplier of 1.
A great way to make it easier for your attorney to calculate your pain and suffering costs is to keep a detailed diary of how you feel each day. If you are stressed or depressed, jot down a few sentences detailing your feelings. This will give a great record for your attorney to work on and use while building your case.
Loss of Income
Injuries from a dog bite attack can be severe, and this means that the victim might have to take off prolonged periods of time from work. This could lead to lost wages, and these are claimable. You can also claim for any future lost wages.
You can also claim for the lost ability to work. If you work in a factory and you have had to have fingers amputated, meaning you can no longer work the machines, you can claim for a lifetime of lost wages.
Punitive Damages
If you want to punish the other party as well as seek compensation, in rare cases, punitive damages may be awarded. These damages are designed to punish a party who has acted maliciously or grossly negligent.
Punitive damages are taken straight from the defendant and are more like a fine.
Punitive damages are rare, but if you feel the other party has trained their dog to be aggressive or set their dog on you on purpose to cause the damage, you will most likely have grounds to seek punitive damages from them.
How Long Does a Dog Bite Settlement Usually Take?
Another common question we get here at The Law Place is in regards to how long a settlement will usually take. This is impossible to answer with a set period of time because of all of the complex rules and regulations that surround dog bite injuries in Florida.
The actual specific time that it will take to settle your dog bite case will depend entirely upon the complexities and circumstances surrounding the dog bite case. Obviously, the more complex the case, the longer it will take to settle.
Even if the case is clear-cut, there is still the possibility of the other party deciding to dispute your case and reduce their liability. Unfortunately, this happens a lot, and when it does, you will be glad you obtained the help of an aggressive lawyer who knows how to build a case that is hard to argue with.
In complex cases or cases where the injuries are complex, requiring a long period of recovery and treatment, the case may take up to or well over a year to settle.
We're Florida's top litigation team with over 75 years of combined experience
What to Do at the Scene of a Dog Bite?
In the aftermath of a dog bite accident, the first thing you need to do is to focus on making yourself as safe as possible. To do this, you need to remove yourself from danger as soon as possible before immediately calling for emergency services.
If you have received injuries, then you should call for medical aid first, informing them that you need police assistance at the same time.
Calling emergency services is crucial for a number of different reasons. The first is that dog bite injuries have a high chance for injection and even carry the risk of rabies. You need to be treated for rabies as quickly as possible in order to avoid contracting this nasty disease.
The medical attention you receive will also be the first recorded instance of medical assistance that you have obtained, and this is massively important if you want to seek medical damages in court later on.
The police are also hugely instrumental as they will be able to make you safe and ensure that the other party is not aggressive towards you, avoiding the potential for more harm.
The police will also get the details for the other party and any witness details before compiling an accident report. This report can be obtained by your attorney and used as a strong, unbiased piece of evidence.
As soon as you have made yourself as safe as possible and have contacted the emergency services and they have dealt with your injuries, now is the best time to get in touch with a personal injury lawyer. Getting in touch at this point will allow you to hear their legal advice on what to do next, as well as greenlight them to send their investigators and to begin building your case. The sooner you get in touch, the fresher the evidence is.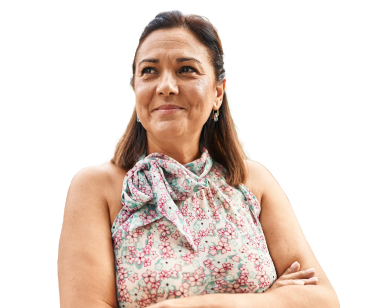 From the initial call to updates on your case status, we are here to get you answers.
How Much Is the Average Dog Bite Settlement?
Dog bites settlements vary massively between each case, and this means that the settlement figure is just as variable. The more severe the injuries, the higher the compensation usually.
Compensation will usually depend upon:
How bad the injuries you have are.
How high the costs for the medical treatment necessary to treat the injury are.
How much the victim stands to lose in terms of lost wages and income due to the accident.
The emotional and mental trauma suffered as a result of the attack.
What Is the Settlement Process?
There are lots of different calculations necessary to create a settlement figure that is fair and reasonable. The best way to calculate this accurately is to use the skill set of a good dog bite lawyer who will be able to evaluate your case quickly, investigate immediately, and build up your case with cold hard facts. When the settlement figure has been calculated this way, it is much harder for the other party to argue against it.
Unfortunately, the other party or their insurance company might decide to argue their case and play hardball. They didn't get to be big insurance companies by rolling over and paying out in every single case against them. This is where they will use their aggressive legal team.
Your best chance of fighting a legal team whose sole job is to reduce liability and discredit your claim is to fight back with an aggressive and skilled attorney that knows exactly how to deal with them.
A skilled accident attorney will use their experience of cases just like yours to calculate the settlement figure that is fair and reasonable and will send this to the other party. At this point, they may accept, decline, or send back an offer of their own.
This is the point where you will decide with the help of your lawyer whether not you want to accept or not. Accepting at this point will prevent a long-drawn-out legal battle, but if you don't agree, you will move into the courtroom.
Contact The Law Place Today
If you feel lost and alone, know that there are people here to help. Call us any day, any hour, and we will answer. We can advise you, offer a sympathetic ear, and are ready to take the reins in an instant, taking over your battle and fighting for you with every fiber of our being. This will allow you to sit back and relax, focus on your recovery knowing that there is someone on your side.
Our phone lines are always open! Call us at (941) 444-4444 for a free consultation with a leading attorney at our firm and find out how much compensation you may be entitled to.