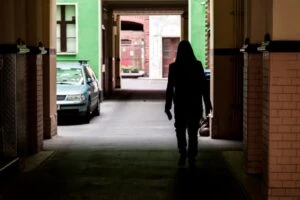 According to the Centers for Disease Control and Prevention, 1 in 3 women and 1 in 4 men will experience some kind of sexual violence during their lives. Sexual abuse can be very traumatic for the victims, both emotionally and physically, and it can leave a lifelong impact. Because of this, our team at The Law Place wants to help you get the justice you deserve.
Unfortunately, for a lot of victims of sexual assault, their abuser may walk free from any convictions. Even when a perpetrator is convicted, the victim may want to pursue other forms of justice. While we know that it will never help the trauma that you've had to endure, we can help you secure justice by seeking compensation on your behalf.
In some cases, sexual assault victims can sue a property owner if the assault happened on someone else's property. However, in Florida, there are deadlines for how long you can file a sexual assault lawsuit, and if you miss the statute of limitations, you'll likely have lost your chance at recovering compensation.
To ensure you and your attorneys have plenty of time to file your civil lawsuit, contact The Law Place as soon as possible. With over 75 years of collective experience in dealing with the Florida legal system and helping the victims of violent crimes, so you can trust that our team will be able to guide you through the legal process and protect your rights. Our personal injury lawyers will fight tirelessly on your behalf to ensure that you receive as much compensation as possible.
For legal advice that you can trust, contact our law firm today at (941) 444-4444 and arrange a free case evaluation.
Statute of Limitations for Premises Liability Sexual Assault Lawsuits in Florida
Premises liability is where a dangerous or careless condition on someone's property causes someone else harm. Premises liability lawsuits are classed as personal injury law.
Florida is a state with a statute of limitations, which means that you need to act quickly. Because of Florida Statute 713.23, victims of sexual assault and any premises liability have only four years after the date of the incident to file a claim against the responsible party. If you attempt to file a lawsuit after this time period, it will be dismissed, and you'll be unable to recover any compensation.
Because of this, it's highly recommended that you contact a lawyer who can help you as soon as possible. The sooner you get in touch with an attorney, the more time they'll have to build your case, increasing the likelihood of you achieving the compensation that you deserve. An experienced lawyer will handle all the legal details, including dealing with the statute of limitations. So don't hesitate to contact The Law Place today to schedule a completely free consultation!
How a Property Owner May Be Liable For Your Sexual Assault
In the State of Florida, all property owners have a "duty of care" to the people that they allow onto their property. Property owners should maintain safe premises. If the property owner neglected their duty of care, meaning the property isn't safe, and an assault happens, then the owner may be held liable.
A property owner might be partially responsible for a sexual assault if they:
Failed to provide adequate security on their property.
Did not properly or appropriately supervise the victim.
Did not protect a vulnerable or young person who was assaulted.
As well as property owners, schools, employers, and other third parties can be liable for sexual assault, although when it comes to premises liability sexual assault, the property owner or company is usually responsible.
To find out if you could have a valid civil case against a property owner, get in touch with The Law Place today and schedule a free consultation.
Examples of Negligent Security
In many cases, property owners failed to provide sufficient security on their properties, which means that proper safety measures were not put in place.
When security isn't adequate, it can allow injuries and assaults to happen. Listed below are some ways that a property owner might provide poor security:
Failing to install working security cameras.
Having a lack of security personnel.
Employing poor-trained security personnel.
Not warning visitors/customers about known risks.
Failing to fix broken doors, locks, or windows.
Having no fencing, gates, or other security measures.
Proving Premises Liability After Sexual Assault
In order for your lawyer to be able to successfully file a civil suit against a property owner, they will need to be able to prove that the property owner knew that there was a reason to provide greater protection or that they should have been aware of this reason, and yet they did not provide this protection, meaning that they failed in their duty of care.
For example, if there had been recent sexual assault cases in the area, then the property owner knew or should have known about the assaults and taken the initiative to ensure their property was safe.
Before filing any civil lawsuit, it's crucial that your lawyer has time to gather information. They'll need plenty of evidence of the property owner's negligence and proof of your damages to increase the likelihood of your lawsuit being successful. Our team of personal injury lawyers has the experience, skill, and resources required to build a strong case on your behalf.
Emotional Trauma That Is Commonly Caused by Sexual Abuse
Not only do sexual assault victims have to suffer from physical injuries, but they also struggle with extreme mental and emotional trauma. Many victims can suffer for years, or decades, after the sexual abuse, often to the extent that they need therapy to help them overcome the trauma.
It's not uncommon for a sexual abuse survivor to endure the following consequences:
Anxiety disorders.
Depression.
Post-Traumatic Stress Disorder (PTSD).
Self-hate.
Substance and alcohol abuse.
Difficulty sleeping.
If you have been the victim of sexual abuse, then it's possible that you're suffering from some of the above consequences or any others. If you are, then you should contact The Law Place immediately. It's not fair that you've been assaulted and are still suffering from the consequences, even now, and our personal injury attorneys want to help you get the justice that you deserve. Our knowledgable lawyers will work with psychotherapists, doctors, economic professionals, and others to accurately work out how many damages you've sustained and how much compensation you're entitled to, and they'll use their skills to construct a strong sexual assault premises liability lawsuit on your behalf.
To confidentially speak to a lawyer that you can trust about your specific case, contact The Law Place.
Compensation You Can Seek After Being Sexually Assaulted
If you have suffered because of someone else's actions, you have rights. You can legally seek compensation for your damages, but to do so successfully, you will likely need the help of a lawyer.
Before filing civil lawsuits, you need to know your damages. The damages from sexual assault are often very significant, and you could be owed thousands in compensation. For specific advice, you should schedule a free case review, but listed below are brief explanations about the damages that you could be entitled to.
Economic Damages
Economic damages are to replace any monetary losses that you've experienced because of the sexual assault. These can include the following:
Medical bills – If you needed medical attention because of any injuries sustained during the assault, then all the expenses, and any related costs, should be covered by compensation. This includes any projected bills.
Prescription medication costs – If you require any medication, then you deserve compensation to cover the cost of past or ongoing prescriptions.
Psychological counseling – Oftentimes, a sexual assault victim may require psychological counseling because of the trauma. If this is the case for you, your counseling should be paid for in full.
Lost wages – If you could not attend work for a period of time because of the trauma or injuries of the incident, then you could be entitled to compensation to cover the wages that you've lost.
Loss of earning capacity – If you cannot go back to work, or can't continue with working how you used to before the incident, then you deserve compensation.
Property damage – If any of your property was damaged by the perpetrator during the incident, then you may be owed compensation to cover the costs of any necessary repairs or replacements.
A skilled lawyer will be able to assist you in calculating the damages that you've sustained. To prove the damages in a civil court, your attorney will be able to provide documents, such as receipts and medical records.
Non-Economic Damages
Non-economic damages are to repay you for any physical and emotional damages rather than economic damages. They include, but are not limited to, the following:
Pain and suffering – If you experience any discomfort, inconvenience, or emotional distress, then you should receive compensation.
Mental anguish – Victims of sexual assault often suffer from a lot of trauma and mental anguish, sometimes for years to come. If you're experiencing mental anguish, then you deserve compensation.
Loss of enjoyment of life – If you can no longer partake in hobbies that you used to, or enjoy other parts of life, then you may be entitled to compensation.
Recovery from sexual assault can be a long, winding process, and every survivor experiences different consequences. The lawyers at our law firm understand that and will ensure that your sexual assault case will reflect all the damages that you have specifically experienced.
Non-economic damages can be more difficult to prove in court, and so it's vital that you enlist the help of an experienced, skilled team of sexual assault lawyers to build your case and represent you in court. You can trust that attorneys at The Law Place are more than equipped to help you get the compensation that you deserve.
How Can a Sexual Abuse Lawyer Help Me?
If you have been a victim of sexual assault on someone else's property, then you should consider getting in touch with The Law Place. If you arrange a free consultation with us, our personal injury lawyers will help you out by examining your case, explaining the legal process and your legal rights to you, and offering honest and reliable advice based on your specific case.
This initial consultation is completely free of obligations, meaning that you will be able to choose whether you want to continue working with our team or not.
If you do choose to keep the help of our team, we'll begin working straight away and provide the following services and more for you:
Discuss your case in as much detail as you're comfortable with.
Answer any questions or concerns you have about your case or the legal process.
Investigate your case and gather all evidence.
File your settlement or lawsuit and complete all necessary legal documents.
Build a strong case.
Negotiate with the defendant's legal team to secure a fair and appropriate settlement on your behalf.
Represent you in civil court if the defendant doesn't agree to a fair settlement.
You can wholly trust that our team will do everything possible to prioritize you and your case and ensure that you get the best result possible. Our team will be happy to help you understand our services and book a free consultation, so don't hesitate to contact The Law Place today.
How Much Will a Personal Injury Attorney Cost?
There is a common misconception that hiring a lawyer is very expensive. However, this is not true at all. Despite this, this belief leaves many people may be reluctant to seek professional help for their civil case.
At The Law Place, all our attorneys work on a contingency basis, which is more commonly known as a no-win-no-fee basis. This means that if you decide to work with us, you won't have to pay anything upfront – instead, we'll simply deduct our legal fees from the final settlement that we secure for you. This means that you won't have to pay us anything directly, making the experience easy and attainable!
And, you can rest assured that you won't have to face any hidden or unexpected costs, as all contingency work is monitored by the Florida State Bar Association. You can be confident that your claim will be in safe hands.
Contact a Premises Liability Sexual Assault Lawyer Today
If you or a loved one are a victim of sexual abuse on another person's property, then you should contact The Law Place today. The extensive knowledge and experience that our attorneys have means that, by working with us, you'll have the best chance at securing the compensation that you deserve.
Our team of lawyers will work to ensure that you have a strong attorney-client relationship so that you can trust your lawyer with confidential information that may be crucial to your case. This will also make it easier for us to know who the liable parties are and what damages you've sustained, and so how much compensation you deserve.
You deserve justice for all you've endured, and we're ready to fight for it.
So don't hesitate! You only have limited time to file your lawsuit, so contact The Law Place today and book your free consultation. Our phones lines are open 24/7, so call us now at (941) 444-4444.