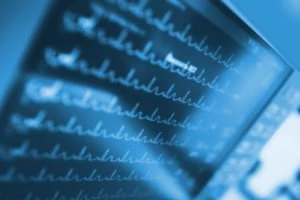 Losing a dear family member to an event that was not their fault is a process fraught with grief and uncertainty. You will no doubt be asking all manner of questions, from the life-changing "Where do we go from here?" to the more practical legal questions of "How long does a wrongful death lawsuit take?"
Here at The Law Place, our experienced lawyers are here to guide you through all of your questions with sensitivity, compassion, and skill. Call us on (941) 444-4444 for your free consultation today. We are available 24 hours a day, seven days a week.
How Long Does a Wrongful Death Lawsuit Usually Take to Settle?
In the case of the loss of one of your loved ones, you will likely be keen to get through the legal process as swiftly as possible to begin mourning uninterrupted and start to figure out how to move forward. The length of time it takes to settle a wrongful death case is dependent on a number of factors.
A case may be able to be settled quickly if your personal injury lawyer and the legal representative of the defendant can come to an agreeable settlement easily. However, this may not be the case. Your case may need to be taken to trial, which could take an average of between one to four years to reach its resolution. Even if the claim does not require the courts, it may still take a considerable length of time for your personal injury lawyer to accumulate the required evidence for your case through their investigation.
There are specific factors that may mean that your case will require the involvement of the courts. If your lost loved one did not have a will, then the courts will be needed in order to determine how their assets are divided. A trusted attorney can be an incredible help in this regard, as they will assist you in navigating what can be a time of great inter-family tension and conflict.
Once the case for your wrongful death claim has been resolved, there will still be a delay while the settlement is finalized. The average settlement claim will take around six weeks to finalize, following the conclusion of the case. However, this is not set in stone. There are a number of things that may delay the finalization, such as clerical errors by the insurance companies or delays in the signing of release documents.
If it has been more than six weeks since the conclusion of your lawsuit, and you feel that the settlement is taking too long, your attorney may be able to help. We would advise getting in touch with your attorney to ensure the process moves along as quickly as possible. Here at The Law Place, we believe that your family deserves to have their peace of mind prioritized.
How Much Compensation Could I Receive From a Wrongful Death Claim?
While we understand that it is impossible to put a price on the passing of your loved one, compensation can be an incredibly important part of making sure your family is able to move forwards. You may have been saddled with large medical expenses or may be suffering from financial precarity in the event of lost wages. There are also the often surprising charges associated with funeral and burial expenses to be considered. A successful case will provide you with the level of compensation you deserve to ensure that these extra worries do not cloud your mourning process further.
The settlement from a wrongful death lawsuit will depend on a number of factors. Examples of these factors will include:
The relationship of the claimant to the deceased.
The value of the deceased's income, in terms of lost wages and the loss of future financial support from that person.
Other values that your loved one provided, such as the loss of emotional support and the impact on your family's dynamic.
The average case in Florida awards around $500,000. However, you should not assume that this is the maximum your case may be worth, as some settlements are valued much more highly.
The best way to receive an accurate estimate for your specific case is to seek a personal evaluation from an attorney. At The Law Place, we offer free consultations that can give you the legal advice you need to know how to proceed.
What Is the Statute of Limitations on a Wrongful Death Claim?
One thing to consider when filing a wrongful death lawsuit is the statute of limitations. Florida Statute 95.11 states that you have only two years from the exact date of the accident, which caused the death to make a claim. Once two years have passed, you will be unable to make a claim.
It is important to remember that this is an absolute limit. In order to maximize the amount of compensation you may receive, it is important to begin your claim as soon as possible following the accident. This will allow your lawyer the best chances of collecting the maximum amount of evidence for your case.
Will I Have to Pay Taxes on My Wrongful Death Settlement?
In accordance with the Internal Revenue Service (IRS), the compensatory settlement awarded because of a wrongful death is non-taxable.
This is due to the fact that the damages are charged based on the findings of the court and then covered by the defendant responsible for the death or the injury which caused it.
Contact The Law Place Today
If one of your loved ones has been involved in a wrongful death and you are considering seeking compensation, The Law Place can help you to achieve the maximum amount of compensation.
We understand that navigating the complex intricacies of Florida's laws is an overwhelming process. There are many seemingly minor details that can impact the effectiveness of your claim or be a detriment to your overall compensation. The lawyers at The Law Place have over 75 years of combined experience, and unlike other law firms, we operate all of our cases as a team so that you can benefit from a wide range of skillsets.
When choosing a law firm, we realize that you have a huge amount of choice. That is why The Law Place is committed to going above and beyond to strive for excellence in every case. Our free consultation policy and firm respect of the attorney-client relationship means that you can be safe in the knowledge that you will be treated with the respect and honesty your family deserves.
The Law Place is available 24 hours a day, seven days a week, for free telephone consultations that work around your schedule. If you have any questions or are considering raising a case, call our law firm on (941) 444-4444 today.