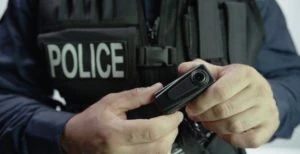 The use of body-worn body cameras (BWC) has increased in popularity in recent years. Many law enforcement agencies across the United States consider body-worn cameras to be an effective tool that can improve the collection of evidence. They have also been shown to enhance the safety of officers and members of the public and help to improve interactions between them.
Body-worn cameras, if used correctly, can provide prosecutors, defense attorneys, and law enforcement with unalterable video and audio recordings of the commission of a crime, a police-citizen interaction, or a use-of-force incident.
We often get asked how body-worn cameras work and how they could affect a criminal case. We have answered some of the most frequently asked questions below, but if you need any more information, call The Law Place today at (941) 444-4444. Our phone lines are open 24 hours a day, 7 days a week.
What Is an Officer Body-Worn Camera?
An officer body-worn camera (BWC) is a small device that is made to record interactions between members of the public, victims, and suspects, and trained law enforcement officers.
Any audio and video recordings gained from body-worn cameras can be used by police departments in a variety of ways, including:
To document statements.
To document observations and other evidence.
To deter illegal, unprofessional, and inappropriate conduct such as an unwarranted use of force.
Our team of dedicated attorneys fight and win for Floridians.
How Do Body-Worn Cameras Work?
The technology works using a simple forward-facing camera, which is usually worn on the police officer's uniform (on their shoulder lapel, hat, or sunglasses).
They are capable of recording video and audio, which is uploaded via a docking station on a local storage device or via a web-based digital media storage platform where it can be encrypted and managed accordingly.
What Does Florida Law Say About Body-Worn Cameras?
The laws regarding body cameras can be found under Florida Statute 943.1718
According to this statute, any Florida law enforcement agency that allows its police officers to wear body-worn cameras must put in place its own policies and procedures that refer to the proper use, storage, and maintenance of body cameras and the data that they record. These policies and procedures must include:
Guidelines for the maintenance, proper use, and storage of body-worn cameras.
Any limitations to law enforcement officer's permission to wear body-worn cameras.
How body cameras can be used in law-enforcement-related encounters and activities.
In addition, law enforcement officers who use body cameras should be permitted to review the footage that the body camera records upon their request. They will need to review the footage before writing a report or making an official statement about an event.
The statute states that all Florida police departments that use body cameras must:
Ensure that all officers who wear, use, store, or maintain body cameras are properly trained in the agency's procedures and policies relating to them.
Ensure that all officers who use, store, release, or maintain video or audio data from a body-worn camera are trained in the agency's procedures and policies relating to them.
Retain all video and audio data recorded by the body-worn cameras as per Florida Statute 119.021, unless otherwise instructed by law.
Conduct regular reviews of body-worn camera procedures and practices.
If a police department fails to meet the requirements of this statute, any evidence gained from a body-worn camera in Florida could be dismissed in court.
We're Florida's top litigation team with over 75 years of combined experience
Confidentiality and the Use of Body-Worn Cameras
The State of Florida has recently reviewed the laws regarding body cameras and the availability of the footage under state public records. Any body-worn camera video that is obtained inside private residences, health care centers, social services, mental health facilities, or any place that a person would reasonably expect to be private will be kept confidential.
However, even though this law restricts the members of the public from seeing certain body camera footage, the law still does allow a judge to make an independent decision about its release if this serves public interest.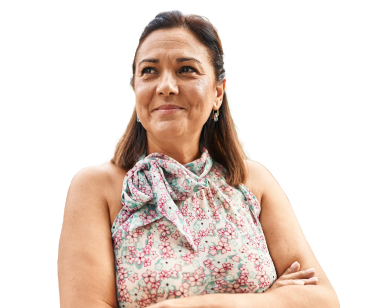 From the initial call to updates on your case status, we are here to get you answers.
How Do Body-Worn Cameras Differ From CCTV Systems and Dashboard Cameras?
Dashboard cameras are fixed to police cars and only capture video from the front of the vehicle. While some advanced dashboard cameras can recording audio close to the law enforcement vehicle, they cannot accompany the officer wherever they go. Body-worn cameras and dashboard cameras can be used together and document an event from two perspectives.
CCTVs are stationary cameras that can capture video footage in a public space, but unlike body worn-cameras, they cannot listen to conversations. They are a great tool for observing behavior, providing security for a public space, and in some cases capture the commission of a crime, but they don't seek out individuals as body-worn cameras do.
How Commonly Are Officer-Worn-Body Cameras Used?
Police departments are using body-worn cameras more than ever before. The Department of Justice's (DOJ) Bureau of Justice Statistics reported that by the year 2016, almost 47 percent of the 15,328 general-purpose law enforcement agencies in the U.S. had employed body cameras.
From the year 2016 to the year 2020, the U.S. Congress invested $112.5 million in a grant program under the Department of Justice to fund body cameras for law enforcement agencies. One set of statistics suggests that this investment thas means that the number of police departments with body camera programs has doubled in recent years.
Why Do Law Enforcement Agencies Choose to Use Body-Worn Cameras?
Law enforcement agencies who use body-worn cameras argue that by wearing these devices, they can improve community trust, accountability, and transparency. In addition, they can provide an additional layer of safety for the suspect and the attending officer.
In addition, video and audio recordings gained from body-worn cameras can assist with the prosecution of criminal cases, as well as assisting with complaints made against law enforcement officers (usually relating to use-of-force).
What Are Some Common Issues With Officer Body-Worn Cameras?
Although officer body-worn cameras can be beneficial to officers and the public, there are some concerns such as:
Privacy
A primary concern that the public has about body-worn cameras is privacy. This is because body-worn cameras have the potential to impinge on the privacy they expect they should have. This is particularly concerning for vulnerable members of society, such as young children and victims of crime. Law enforcement agencies are expected to adhere to state privacy laws when using body-worn cameras and can be held accountable if they do not.
Prosecution
Defense attorneys and prosecutors will want to review videos and audio recordings from body-worn cameras that relate to their cases, but they also have a duty to protect the privacy of any community members who feature in the footage. Therefore, only an experienced law firm who is aware of the regulations that relate to these devices should take on cases that involve body-worn cameras.
Insufficient Officer Training
Law enforcement agencies are required to provide their officers with additional training on body-worn camera use, as well as a video review and video expungement. If an officer uses a body-worn camera and is not properly trained, any evidence may be deemed inadmissible in court.
Confidentiality
According to some experts, there are some incidents where body-worn cameras may not be appropriate because of confidentiality concerns. For example, because youth and juveniles tend to commit nonviolent offenses, it is has been argued that they should be exempt from any public screening of any video recordings. Furthermore, confidentiality is a serious concern in cases of domestic violence. If a law enforcement officer enters the home of a domestic violence victim wearing a body-worn camera, the victim is exposed. A defense attorney could even use the footage against the victim in court by questioning her demeanor at the time of the incident.
Another serious issue is how body-worn cameras deal with sexual assault cases and how the video can be used in court. It is likely that a victim will be less willing to come forward when they know that everyone will know their story because of video footage from a body-worn camera. This could mean that victim reporting could go down.
Can Body-Worn Cameras Create a Positive Relationship Between Law Enforcement Officers and Members of the Public?
Some available research suggests that officer body-worn cameras consistently result in a significant reduction of complaints filed against law enforcement officers. For example:
In Rialto, California – Complaints dropped by 88% after body-worn cameras were introduced.
In Mesa, Arizona – Complaints dropped by 60% after body-worn cameras were introduced.
In Phoenix, Arizona – Complaints dropped by 23% after body-worn cameras were introduced.
The reasons body-worn cameras may result in a reduction of community member complaints are not fully known. Perhaps body-worn cameras mean that members of the public are less likely to file frivolous or false complaints. Perhaps officers refrain from any "use-of-force" because they know their actions are being recorded.
There is also some evidence to suggest that body-worn cameras are helpful in investigations of critical incidents, such as shootings involving a law enforcement officer. There are cases of officers being cleared of any wrongdoing during an incident after body-worn camera footage was reviewed.
Can Body-Worn Cameras Assist With the Prosecution of Criminal Cases?
Because not every law enforcement agency uses police body-worn cameras, it is difficult to say for certain how much of an impact these devices have when it comes to the prosecution of criminal cases. Some evidence has suggested that incidents that involved body-worn cameras were more likely to result in charges filed, a guilty plea, or a guilty verdict at trial.
Body-worn cameras have been shown to increase an officers' ability to properly document a violent crime. Incidents that are recorded by body cameras are more likely to be settled through guilty pleas, preventing a criminal trial. At a car accident scene, for example, officers are usually focusing on providing emergency medical care, securing the scene, and interviewing witnesses, and this can mean that evidence collection is poor. However, if a body-worn camera is used, photo and audio evidence is likely to be much better.
Some law enforcement agencies have highlighted the usefulness of body cameras in domestic violence cases where a victim is unwilling to participate in a criminal trial. However, as mentioned, the policies regarding body-worn cameras and domestic violence victims, children, and any other vulnerable persons must be strictly adhered to.
How Do Law Enforcement Agencies Handle the Data That Is Collected by Officer Body-Worn Cameras?
Most law enforcement agencies that use body-worn cameras store the data that is collected onsite. This means that the agency must purchase a data storage system to store, retrieve, and share any video and audio evidence that is recorded using body cameras. Each agency is required to follow the policies and laws that relate to evidence collection.
The International Association of Chiefs of Police (IACP) sets out specific guidelines that all agencies should take into account if they choose to work with a third-party vendor for their cloud-based data storage, for example:
The vendor's system must comply with the FBI's Criminal Justice Information Services Policy (CJIS).
The law enforcement agency should have ownership of the data that is stored.
The vendor should not be permitted to share or view the data without the agency's consent.
The agency should have the ability to conduct its own audits of the vendor's cloud system.
The agency should consult with the IACP before they agree to a contract with a third-party vendor.
How Long Will the Body Camera Data Be Stored For?
The laws regarding how long video and audio evidence recording using a body camera must be stored will vary from state to state. Law enforcement agencies are advised to consult with their local prosecutors and legal counsel when they are designing their data storage policies.
Any recordings that depict a critical incident or an arrest will usually need to be stored for an extended period of time. Some agencies will choose to store this type of evidence for as long as the period of time a member of the public has to file a complaint against an officer. For example, if community members have six months after an interaction with an officer to file a complaint, it may be important to store any video evidence for six months so it can be reviewed to assist with the investigation.
Some agencies separate body-worn camera recordings into two categories, "evidentiary" and "non-evidentiary," and the length recordings are retained for will be determined by how they are classified.
Evidentiary recordings are those that depict things such as arrests, use of force and homicide, and can be used in a criminal investigation. These videos will usually be stored for months or even years, while non-evidentiary videos will usually be stored for 60-90 days. For transparency, most law departments will share their retention policies on their web site.
How Do Law Enforcement Agencies Who Employ Body-Worn Cameras Work With Prosecutors and Other Criminal Justice Agencies?
It is important that prosecutors, criminal investigators, defense attorneys, evidence technologists, forensic scientists, public information officers, information technology specialists, and other agencies are formally trained on the policies related to police body-worn cameras. They should have their own policies and procedures for processing and using evidence obtained through body-worn cameras in place. For example, criminal prosecutors and defense attorneys should have strategies for reviewing video obtained through body cameras.  They should also have timely access to any recorded data that relates to their case. Any delays in gaining this access could affect the outcome of your case. An established law firm will use its skills and experience to work with the law enforcement agency involved and review this evidence immediately. Due to the comprehensive nature of body-worn camera policies, the more body cameras that are used in the state or county where a firm is located, the more trained staff members they will need on their team.
How Will My Case Be Affected if an Officer Was Wearing a Body-Worn Camera?
If there was a body-worn camera involved in your case, how it would affect you will depend on a number of factors, including your position in the case. For example, if you have been accused of a crime and a prosecutor has video evidence that can be used against you, an attorney can request a copy of the footage to review it on your behalf. If the video evidence implicates you, a settlement can be discussed in the early stages of your case. However, if there are grounds for a dispute of this evidence, for example, if you cannot be clearly identified in the video, an attorney could still take your case to trial. If you are a victim, video evidence gained via a body camera can help to secure a compensation settlement to cover your damages.
If you are the victim of a crime, or if you have been accused of one, and a body camera is involved, it is unlikely that you would be able to handle the case alone or with an inexperienced lawyer. It can take hours for a trained attorney to review body camera evidence and review the policies that will affect your case. They will need to work with the law enforcement agencies very closely, and in most cases, only a well-established law firm is capable of doing so.
How Body Cameras Can Be Good for Criminal Defense Attorneys
When a serving police officer activates their body-worn camera, all events that then transpire between them and a member of the public are recorded and can be used as evidence. This means that police officers can be held accountable for their actions because they cannot lie or make false statements.
Body-worn cameras are useful for criminal defense attorneys because they mean that officers cannot abuse their power. When events are not recorded in this way, it is common for a client's statement to disagree with the police report, making a defense much trickier. There have been reports of police officers deliberately muting their cameras so that their interactions aren't recorded and held against them in court. Therefore, body-worn cameras can still be manipulated by those in power, and this is something that a good criminal defense attorney may use to highlight the fact that nobody knows the true story of any event.
If a body camera was faulty and failed to record an interaction, a criminal defense attorney can argue that the defendant's version of events is truthful, and the court could have seen this for themselves if the police officers had not failed to maintain their body camera.
How Body Cameras Can Be Good for the Prosecutor
The state will use body cameras as a secret weapon in court. Body cameras are capable of capturing all video and audio from an event and sometimes reveal details that were omitted from the police report at the time of the arrest. A defendant's actions will be scrutinized. For example, if they are continuously cursing or yelling, the prosecutor will use this to tell a story of their character in court. This is why we advise that you remain calm, polite, and respectful when interacting with a police officer so that the body camera recordings cannot be used against you at trial.
Interacting With Police Officers in Florida Who Wear Body Cameras
If you are arrested or pulled over in Florida, you have the right to ask the police officer if their body camera is switched on and ask them to turn it on if they say no. You can ask the police officer to switch their body camera off, but they can refuse to comply with this request. Following an arrest, you can request the body camera footage so that you and your defense attorney can prepare for court and any other legal situations.
Remember, body-worn cameras can be used to uncover the truth interactions between police officers and members of the public, and you always have the right to ask an officer about their body camera. Ultimately the purpose of body-worn cameras is to ensure that officers do not take advantage of members of the public.
Call The Law Place for More Information
At The Law Place, we have practiced law in the State of Florida for over seventy-five years. Our attorneys know how to properly review evidence, thoroughly investigate a case, and work with law enforcement agencies for the benefit of our clients.
If you have questions about body-worn cameras or any other legal matters, call us today for a free consultation at (941) 444-4444. Our phone lines are always open, so there is always someone available to take your call.