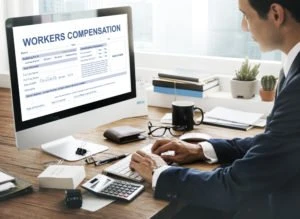 Being injured at work can be a traumatic experience, and trying to recover whilst dealing with insurance companies and worker's compensation doctors can make the process even more distressing. When you're injured at work, you are likely to be eligible for worker's compensation through your employer's insurance company. You may worry about how this injury will impact your immediate life as well as in the future. It's normal to worry about a loss of earnings, medical bills, and even losing your employment. This is why it's important to claim the maximum amount of compensation you can receive.
Insurance companies are a business, and profit is important to them, so they will try to offer you the lowest compensation settlement. This is why it's vital you have an experienced lawyer on your side. Our lawyers at The Law Place have over 75 years of combined experience in work-related injury claims and can assist you in your case. Call (941) 444-4444 to book a free consultation with one of our experienced lawyers. Our phone lines are open 24 hours a day, 7 days a week, so you can contact us as soon as you need us.
What Can I Claim With Worker's Compensation Benefits?
Your worker's compensation benefits will be eligible from when you are injured at work. These benefits are paid for by your employer's insurance company to meet the financial needs you may need as a result of the injury. When you are injured, you may be concerned about how you will financially afford medical bills or pay your bills if your injury stops you from working. This is why worker's compensation benefits cover a range of financial needs. These include:
Medical costs – This includes the immediate medical bills such as the cost of the ambulance or immediate medical attention, but it can also cover physiotherapy, medication, and surgery you may have further down the line.

Loss of earnings – This will cover the earnings you have lost as a direct result of your injury, as well as the future earnings you would have received should you have to change your workload to accommodate your injury.

Home adjustments – In extreme cases, you may need some adjustments made to your home to make it more accessible, and worker's compensation benefits can financially cover this. This is usually in the case of total disability.
In the rare case that the injury results in death, the employee's family can pursue a wrongful death case and receive compensation as a result.
Ensure Your Injury Is Eligible
There are three types of injuries that are eligible for worker's compensation settlements, whereby employers can be held liable. For any injuries outside of these criteria, it can be difficult to prove that they were caused at your place of work.
These types of injuries include:
Occupational illnesses – This criteria protects those that work in places where exposure to toxins is a regular occurrence. This exposure can lead to cancers. Even though these illnesses occur further down the line after the initial exposure, an employee can still claim worker's compensation benefits once they are diagnosed, and evidence can prove the illness was caused as a result of the employment. In this event, you will be able to claim compensation to cover your financial needs as well as protecting future employees in similar workplaces.

At work injuries – These are the most common types of injuries that take place at work. This includes trips, cuts, and even loss of limbs. If the injury was caused at work or whilst performing a work-related task, then it is likely to be covered by workers comp settlements.

Repetitive strain injuries – RSI are common pains caused by repetitive work. This can be as simple as typing at a computer in an unsupportive chair. However, the pain can impact your day-to-day tasks and leave you in significant pain. If the pain can be linked to your work environment and repetitive work tasks, then it can be claimed under workers comp settlements.
Worker's Compensation Disability Ratings and What They Mean
In some cases, the injury caused can be long-lasting and leave you in a state of disability that means you cannot work for some time.
Total disability – This can be either temporary (whereby the injury stops you from working for some time) or permanent (meaning you have to stop work completely). These types of injuries are complex and traumatizing for an employee to recover from, but the correct worker's compensation settlement can cover any medical costs or loss of earnings as a result of injury.

Partial disability – Again, this type of injury can be either temporary or permanent. A partial disability relates to an injury that means you cannot perform all the work-related tasks you could previously. If this results in you changing employment and taking a lower yearly wage as a result of the injury, a workers compensation settlement could compensate you for the earnings you should have received.
Ways to Maximize Your Worker's Compensation Settlement
When you've been injured at work, and it wasn't your fault, it's important to follow the correct protocol to be awarded compensation. However, there are some steps that can ensure you receive the highest amount you're eligible for in relation to your injury.
Inform Your Employer as Soon as You're Injured
In the immediate aftermath of your injury, you must inform your allocated first aider and your employer as they have a legal duty of care. This will create a formal log of your injury, the date, time, and any immediate treatment you received. If your injury was caused by exposure to harmful substances, make sure you inform your employer as soon as you become aware of your condition and when it is diagnosed by your doctor. These measures will make sure your employer knows about the extent of your injury, and when it occurred so it doesn't come as a surprise should you pursue a workers compensation settlement.
Follow Your Doctor's Advice and the Treatment Plan
If you wish to receive the highest amount of compensation you are eligible for, then do not downplay your injury. You must be honest with your physician about the extent of your injury, your pain and suffering, and how it impairs you from performing day-to-day tasks. If you ignore your injury, then complications can occur and make it difficult to link your injury to work. In addition, it could be too late to claim compensation.
The medical documents provided by your physician will be vital to formally document when you bought your injury to your doctor's attention, the time it took to heal, and the severity of your injury. By providing these documents, you're one step closer to receiving the compensation needed to pay for the treatment. Medical bills can be expensive, so it's vital you receive the benefits you may be eligible for in order to pay for the treatment you deserve and need.
Can I Increase the Insurance Company's First Offer?
If your injury was minor and your recovery time was quick, then the worker's compensation settlement will likely be quick and correct too. However, if your injury is more severe with a longer recovery time, it may be the case that the insurance company will offer you a lower compensation settlement than you deserve. In this situation, it's important to keep all documentation regarding your medical intervention and your wage slips so your lawyer can use this as evidence for the insurance company.
Be Careful Speaking Directly to the Insurance Company
You may be contacted by your employer's insurance company for a recorded discussion in regards to your injury and the case. You are not legally required to have this discussion, and in many cases, it could be used against you to find inconsistencies in your case to reduce your claim.
Inform the insurance company that you will consult your worker's comp lawyer and let them formally communicate with the insurance company. An experienced workers comp attorney will be able to communicate with the insurance company on your behalf and lessen the stress on yourself whilst you recover.
Be Aware You May Be Watched
It may sound scary, but in many workers comp claim cases, the insurance company will 'watch' you. This could be to collect evidence that your injury is not as severe as you are claiming. This is why it is important to be both honest and consistent in your case and any discussions you have with physicians.
The insurance company may check your social media to see if there are any videos or photos of you that show you're in fitter health than you're claiming. This can also include any comments you make in relation to time off work, how you are spending this time, and any mention of your injury. If you're involved in a workers comp claim, then you should privatize your social media as much as possible to prevent this from happening.
Your medical records will also be analyzed by the insurance company. If there is any mention of you missing appointments, not taking medication, or inconsistencies in your injury, it could be used against your case by the insurance company. It is vital to follow your physician's orders if you wish to claim the maximum compensation you deserve.
If you remain consistent and keep your work-related injury off social media, then you shouldn't have anything to worry about. If communicating with the insurance company makes you wary, inform them that your worker's comp attorney will communicate for you. It is important in worker's compensation settlement cases that you focus on your recovery. Any additional stress could worsen your injury and quality of life.
How to Ensure You're Receiving the Correct Settlement Benefits
In the beginning, make sure you inform your employer of every injury sustained at work or as a result of work. It is not enough to simply inform them. You must ensure they formally document the time, date, and injury you have discussed with them. When you begin receiving medical treatment, it is important to inform them that this injury was sustained at work. This will ensure that the bill is sent to the employer's insurance company and not yourself, as it can be difficult to claim a reimbursement in the instance that you paid for medical bills as a result of a work-related injury.
When you begin receiving your weekly compensation payments after the adjudication, these will be a calculated fraction of your average earnings. Make sure that the insurance company includes any average overtime or additional jobs that you are unable to do as a result of your injury. This will ensure that you receive the payment you deserve. Your law firm will be able to assist you in calculating the amount you should be receiving.
What to Do if Your Case Is Denied
In many cases, the first compensation claim can be denied. This is usually down to two reasons – one is the failure to report the injury within a reasonable time, and the second is the insurance company thinking the claim is fraudulent. This can feel disheartening and like you won't receive the compensation you deserve. In this case, it is important to involve your lawyers in order to file an official appeal. Usually, the case will be reviewed and accepted after an appeal. With an experienced lawyer on board, they will be able to review the case and why it was denied before submitting further evidence to prove your case.
Contact an Experienced Lawyer From The Law Place
Contact one of our experienced lawyers at The Law Place to assist in your worker's compensation legal case and advise on how to maximize this settlement. Whether your case has been denied or you're worried it could be, contact one of our lawyers for legal advice specific to your case.
Our lawyers have over 75 years of combined experience in personal injury and worker's compensation claims for employees across the State of Florida. Contact us on (941) 444-4444 to book a free consultation and discuss your case today.