A large number of people are not aware of the difference in danger between car accidents and large truck accidents. Not only are truck accidents more likely to lead to serious injuries and fatal accidents, being a truck driver is actually a more dangerous job than is often recognized. This is mostly due to negligent operation by trucking companies, as well as the massive bulk, large size, and high clearance inherent to large-scale delivery trucks.
If you were involved in an accident involving a truck, whether you were driving a truck or collided with one, we can help you to recover compensation for injuries and damages that were not your fault. Our team of personal injury lawyers has over 75 years of combined experience winning compensation. We are happy to offer you a free consultation at no obligation over the phone, entirely protected by the attorney-client relationship.
Our lines are always open, so call today on (941) 444-4444 to find out how we can help you!
Common Injuries Sustained As a Result of Truck Accidents
The design of vehicles involved in trucking and goods transportation has inherent dangers. They are much larger than most other motor vehicles, much heavier, take up more of the road, and their high clearance means that other drivers can actually become stuck underneath them.
Add to this the risk of multiple vehicle collisions and spilled cargo, and you can see the impact that the trucking industry has on road safety. Truck accidents lead to more serious non-fatal injuries and more fatalities than regular cars.
Over the years, common injuries seen by our truck accident lawyer team include:
Lacerations, cuts, and bruises.

Burns.

Neck and back injuries, ranging in severity from whiplash to total paralysis.

Soft tissue, nerve, and organ damage.

Internal bleeding.

Broken or fractured bones.

Various mobility impairments and disabilities.

Head injuries, which can result in physical, emotional, and cognitive disabilities.

Amputation, scarring, and disfigurement.

Emotional distress, such as depression, anxiety, sleep disorders, and post-traumatic stress disorder (PTSD).
Even if your injury is not listed above, as long as you were not entirely in the wrong for the accident, we can help you to gain compensation for the suffering your injuries have caused you. Call today for a free consultation to find out how.
Our team of dedicated attorneys fight and win for Floridians.
What Makes Accidents Involving Trucks More Likely?
There are a number of factors that increase the likelihood of a truck accident, most of which are usually directly or indirectly caused by negligence on the part of the trucking company.
Mainly, these boil down to the following factors:
Dangerous working conditions indirectly encouraged by industry pay-per-mile practices.

Negligent hiring practices when it comes to properly background testing new workers.

Failure of the employing trucking company to follow protocol on important things like equipment maintenance.
Pay-Per-Mile Schemes for Truck Drivers and What Makes Them So Dangerous
Most truck drivers working in the United States of America today will be on a per-per-mile salary. This means that the truck driver is only paid for the distance they cover, which does not account for hours spent doing tasks that are vital for logistics and safety.
This makes things more dangerous for the truck driver and other vehicles around them in the following ways:
It encourages the minimization of federally-mandated break and rest periods. This means often truck drivers will drive too many hours consecutively, or even too many bursts of long hours consecutively, without the time to safely recuperate in a rest area. Driver fatigue in this way is known to be dangerous for focus levels, distracted driving, and the risk of falling asleep at the wheel or losing control of the vehicle.

It has a big impact on reckless driving or driving above the speed limit, as truck drivers are encouraged to cover ground as quickly as possible.

It encourages rushing important stages of the job, such as safely conducting heavy lifting and loading cargo in warehousing situations, safety checking equipment, and thorough route planning.
We're Florida's top litigation team with over 75 years of combined experience
Negligent Hiring and How It Contributes to the Risk of Truck Driver Accidents
Truck drivers are professional drivers in command of heavy equipment. For this reason, anybody applying for a truck driving job should be rigorously background checked to ensure that they are suitable for this dangerous occupation.
Limits to safely employing a truck driver should include:
Previous history of reckless driving.

Previous history of driving while under the influence of alcohol and/or drugs.

Health problems that directly relate to sleep or fatigue, such as narcolepsy.

Possession of appropriate licenses and driver safety training.
If somebody applying for a truck driving job has a previous history of multiple reckless driving offenses, it should be obvious at this point that they are not safe to do the job. Employing them can be considered negligent hiring, as it puts all other road traffic at risk.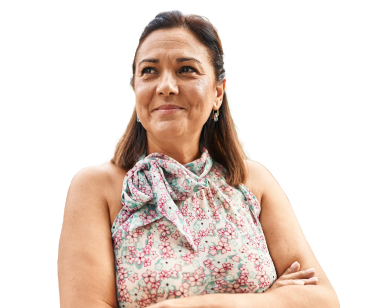 From the initial call to updates on your case status, we are here to get you answers.
Why Maintenance of Trucks Should Be a Top Priority for Trucking Companies
A large trucking company will usually have a massive fleet consisting of tens, hundreds, or even thousands of trucks. On top of this, all of the goods transportation equipment, such as straps and loading gear, need to be kept in top working condition.
If companies do not keep up with maintenance, this has the possible consequence of causing huge accidents such as cargo spills. These are not only dangerous for the safety of other road users but also the truckers employed by the company as well.
Is It Possible to Hold Trucking Companies Responsible If Their Negligence Causes an Accident?
Many drivers will simply assume that the truck driver is the one in the wrong for an accident, but the situation may be more complex than that. Truck driving is often a dangerous job with risky working conditions for reasons outside of the control of truckers.
If illegal labor practices, negligent hiring, or improperly maintained equipment had a part to play in your accident, it is possible for your personal injury lawyer to prove that the trucking company violated its duty of care and is therefore liable for your injuries. This is true both for injuries to regular road users and truck drivers themselves.
To find out how you can hold a trucking company responsible for the suffering they have caused you, call us today for a free consultation. Not only will you be seeking the financial justice you deserve, but you will also be helping to make the roads of America a safer place.
What Damages Can Be Claimed Following a Truck Driving Accident?
Your personal injury lawyer will be able to help you to receive compensation for any damages sustained.
Depending on the situation, drivers involved in truck accidents may be able to claim for:
The cost of medical care.

Lost wages as a result of spending hours off work recovering from non-fatal injuries.

Property damage.

The pain and suffering involved in your recovery process, as well as any permanent changes to your lifestyle.

Wrongful death, if the fatalities of a truck accident included a member of your family.
To find out which of the above apply to your truck driver accident case, get in touch today for a free consultation.
How Long Do You Have to Claim After Truck Driver Accidents?
In Florida, the statute of limitations laid down in Florida Statute 95.11 for truck driver accidents states that victims have four years in which to make a claim for property damage, medical bills, and other non-fatal injuries. This period begins on the day of the accident.
The exception to this is for fatalities, as family members only have two years to make a claim for wrongful death.
This may seem like a lot of time, but unfortunately, slow responses to an accident decrease the likelihood of maximizing your compensation. Your lawyers need all the time possible to assemble you the strongest case and retrieve evidence while it is still available – not to mention that your legal team is likely not to be the only one working on the case.
Contact The Law Place Today
Both truckers and non-truckers alike suffer from a high rate of deaths, injuries, and other health problems as a result of the dangers of trucking industry negligence. If you have been hit by a truck or are a truck driver who is a victim of company negligence, we can help you to achieve compensation for all that you have suffered. Not only will you be seeking financial justice, but you will also help to make the roads safer for more people than just yourself.
To find out how to start your process of seeking legal compensation, call our law firm today. We will arrange a free no-obligation consultation and explain everything you need to know.
Find out more by calling (941) 444-4444 as soon as possible. Our lines are always open.