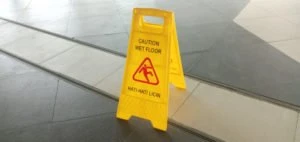 Slip and fall accidents can occur anywhere, from an uneven sidewalk to a grocery store's wet floor. Not every slip and fall accident leads to legal liability. But when they do, it is usually based on premises liability, which is outlined in Florida Statute 768.075.
A property owner might be liable for your injury if they behaved negligently, which means that their action or inaction caused your injury. For example, if they failed to have proper safety measures in place or knew of a hazard and did nothing about it. If this can be proven, then you could be eligible for compensation for your injuries.
The best way to find out if you are eligible is to contact The Law Place for a free consultation. We will discuss the specific details of your case and offer free advice. If we believe that you have a valid claim, then we will invite you for a free consultation so that you can be confident about your next steps. Whatever you decide, we are here to support you.
The Law Place is open 24/7, so call us now at (941) 444-4444.
Filing a Lawsuit After a Slip and Fall
When you contact The Law Place, we will help you determine whether you have a valid case, if you should file a claim against the property owner's insurer, or if taking your case to court in a personal injury lawsuit is the best course of action.
The process of claiming after a slip and fall injury can take months or even years, depending on the severity of your injury and the complexity of your case.
The first thing your lawyer will do is to prepare a summons and a complaint explaining the details of your case, what you expect to be paid, and who could be responsible.
The defendant will then have 20 days to answer your complaint. Here they will briefly admit or deny allegations, ask for more information, and set out 'affirmative defenses,' which are legal doctrines that the defendant will try to prove to reduce their liability.
Next is the discovery phase, where each party will work to gather evidence about what occurred. This may involve requests for production and interrogatories. Requests for production are requests to produce things such as CCTV or documents related to the case. Interrogatories are questions that people must answer under oath.
It may sound complex, but an attorney will guide you through the process and ensure that as little stress as possible is put on you. They are there to be your advocate and protect your rights by advising you and defending you from those looking to undercut your claim.
There are two important laws for any slip and fall lawsuit that could affect your right to compensation; they are the statute of limitations and comparative fault.
Our team of dedicated attorneys fight and win for Floridians.
The Slip and Fall Statute of Limitations in Florida
Florida Statue 95.11, or the statute of limitations, is a law that puts a time constraint on your right to a lawsuit. If you miss the deadline, then it is unlikely that you will be able to claim, although there are some exceptions, such as if you were seriously injured and therefore unable to claim at an earlier point.
Anyone who is injured in a slip and fall in Florida has four years to file a claim against the property owner. This time limit applies to almost all personal injury cases in Florida. This time limit also applies to any property damage caused by slip and fall cases.
However, when it comes to premises liability, it is always a good idea to act as quickly as possible. You will have more leverage if you are not concerned by time constraints. Furthermore, the sooner, the better, as your personal injury attorney will be better able to collect evidence and therefore secure you the compensation you deserve. CCTV is erased, and memories fade. The more time has passed, the weaker evidence can become.
Comparative Negligence in Florida Slip and Fall Accidents
Florida operates under Florida Statute 768.81, or comparative fault. This means that in a personal injury claim, more than one party can be found at fault for any accident that occurred. If the fault is shared, then the liability of the defendant is reduced.
For example, if you are found to be 20% at fault for the accident, then the defendant will only be 80% liable and, therefore, will only have to pay 80% of the settlement.
Therefore, in cases of premises liability, it is common for the property owner to argue that you have some blame for the accident. This can make an already stressful experience even more uncomfortable. When you have a personal injury lawyer on your side, they will work to ensure that blame is not unjustifiably put onto you.
The property owner might try to argue that:
You were on someone else's property where you were not allowed or expected to be.
You were distracted and were not paying attention to where you were going, i.e., you were on your phone.
You were wearing inappropriate footwear for the situation.
There were clear signs detailing a dangerous condition, or the area was marked.
The danger should have been obvious to you.
You can expect comparative fault to be argued in premises liability claims. That is why it is important to have a personal injury attorney that can make a strong case against the property owner.
We're Florida's top litigation team with over 75 years of combined experience
Damages Following a Slip and Fall Accident
Following a slip and fall accident on someone else's property, there are common damages that you can fight for. They include:
Medical Bills: Present and Future
When calculating how much you should be owed after a slip and fall on someone else's property, the biggest factor is the cost of medical bills, both present and future.
Pain and Suffering
Pain and suffering damages are often the most difficult to calculate in your injury claim.
Your slip and fall attorney will calculate what your claim should be worth by taking the cost of your medical bills and multiplying it by a number that is based on the severity of your injuries. If you have a permanent injury, then they may be multiplied by 5, or if you recover quickly, then it could only be multiplied by 1.
Lost Wages
If the injuries sustained in the slip and fall accident resulted in missed work, then you should be compensated for your lost wages as well as any loss of earning capacity. If the actions of the property owner have left you unable to perform the same work as you did previously, then you should be compensated for this.
Incidental Expenses
Slip and fall accidents often lead to unforeseen costs. Such as travel to and from doctor's appointments or home adjustments to support you in your recovery.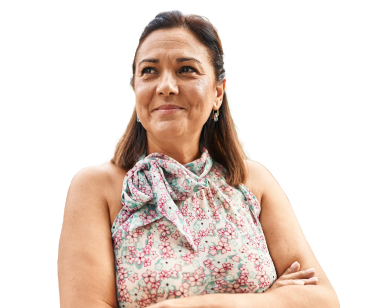 From the initial call to updates on your case status, we are here to get you answers.
Settlement in Slip and Fall Cases
Usually, slip and fall cases are mediated outside of court. The property owner, the owner's insurance company, the victim, the victim's insurance company, and their attorneys may work together to come to a settlement that everyone is happy with.
If liability is clear, then negotiations may be focused on determining the value of your claim. Your premises liability attorney will make sure you are not taken advantage of and that you are properly compensated. If your case does go to court, then they will be prepared to fight for justice in front of a judge.
Contact a Law Firm Today
Following a slip and fall, it is important that the property owner is held liable. You should not be left out of pocket for an accident that was not your fault, and extra measures should be taken to stop a slip and fall from happening to anyone else.
At The Law Place, we work as a team so that you can benefit from our 75 years of combined experience. Most of our attorneys have the highest possible AVVO rating of 10.0, based on years of experience, reviews, and awards.
At the very least, contact us for a free consultation so that you can be confident about your next steps.
Contact us now at (941) 444-4444. Phone lines are open 24/7.