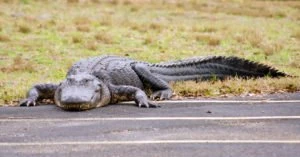 Animal attacks frequently happen in Florida, and dogs are the most common animals involved. Under Florida law, the dog owner can be held responsible for damages under premises liability law.
Other animal attacks include livestock and wild animals, and again the liability often falls upon the property owners if the attack occurred in a private place or sometimes even on public property.
Animal attacks can lead to a broad range of injuries, such as open fractures, infections, and nerve lacerations. Medical bills and lost wages can quickly add up, especially where ongoing medical treatment such as physical therapy is required. Often financial suffering is not the only thing to consider. Animal attacks often leave people with a lot of emotional suffering, anxiety, and, in some cases, even PTSD.
If you or someone you love has been injured in a dog bite or any other animal attack, then you deserve compensation. Laws surrounding animal attacks can be complex, but The Law Place is here to help. We value the attorney-client relationship, and our top priority is seeking justice and maximum compensation for our clients.
Call The Law Place today for a free consultation and legal advice at (941) 444-4444.
What Is a Premises Liability Claim?
Premises liability is a specific type of personal injury law. If you are injured on someone else's property, then you may be able to hold the property owner liable for your damages. Damages are designed to compensate you for both your financial losses and emotional suffering.
Our team of dedicated attorneys fight and win for Floridians.
Domestic Animals
Domestic animals are usually safer than wild animals, but where dog and animal attacks do occur, it is often due to some sort of failure on behalf of the owner.
Florida dog bite injuries are the most common personal injuries we deal with in regards to animal attacks. However, other domestic animals are also known to cause harm, and any domestic animal can lead to injuries.
Domestic animals can also include livestock such as cows, which are the second most common form of animal attacks we see. A property owner can still be held liable for injuries caused by livestock because they have more control over their actions than they would a wild animal on their property.
Domestic Animal Liability
If the animal owner was aware that they had the potential to be dangerous, then they could have strict liability if the animal causes harm.
Strict liability means that the owner can be held liable even if the injured person provoked the animal and the owner was acting in a reasonable way when the incident occurred.
If the owner was not aware that their animal had the potential to be dangerous, then their liability will depend on how the attack occurred. The court will consider if the animal was provoked, i.e., in a dog bite case where the injured person was trespassing.
We're Florida's top litigation team with over 75 years of combined experience
Dog Bites
Florida Statute 767 lays out the laws for dog owners and their responsibility to keep others safe from dog attacks.
If their dog is known to be dangerous, i.e., they have injured someone before, or shown potential to act aggressively, then the dog owner has a responsibility to take certain measures.
The dog owner must register the animal with the state, who may choose to impound the animal.
They must keep their dog within an enclosed area and have signs up to warn people of any danger.
When the animal is taken outside, it must be muzzled and on a leash or chain.
If the dog becomes unconfined or has injured a person or other animal, or if it is given to another owner or moved to a new address, the animal control authority must be notified.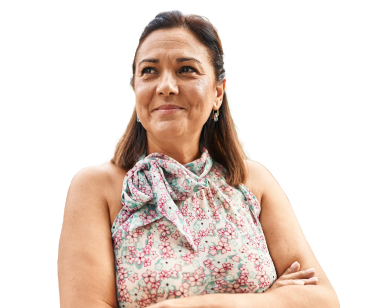 From the initial call to updates on your case status, we are here to get you answers.
Implications for Dog Owners
If a dog owner is in violation of Florida's dangerous dog laws, they can be given a civil fine of up to $500. They could also face criminal charges if the dangerous dog bites/attacks a domestic animal or person without provocation. If the animal causes severe injury or death, then the dog owner could even face a prison sentence and fines of up to $5,000.
However, whether or not a dog owner faces any criminal charges, they can still be liable for any damages caused to the victim. If they are found liable, then they could be required to pay large sums in compensation.
Fencing and Escaping Livestock
Florida law does not require owners of livestock to have fencing. However, if an animal hurts someone or strays into the road and causes a car accident, they could still be found liable for any injuries caused.
In car accident cases, it is possible for the driver of a vehicle to sue the animal owner for letting their animal roam free. However, it is also possible for the animal owner to sue the driver if they were not negligent in allowing the animal to wander, but this can be difficult to prove.
Wild Animal Attacks
If someone deliberately keeps a wild animal on their property and someone is injured as a result, then they are likely to be strictly liable under premises liability law. A wild animal is treated just like a bad dog that is known to be dangerous.
If the property owner did not deliberately keep a wild animal on their property but knew of animal attacks that happened previously, then it may be necessary for them to warn passersby of the danger. If they fail to do so, then it could be possible for them to be held liable, but this is rare.
However, if a wild animal attack occurred on public land, then the government may have had a responsibility to keep people safe, and you may still be able to claim damages as a result of any injuries.
Florida's Comparative Negligence Laws
As per Florida Statute 768.81, Florida works under comparative negligence laws. This means that if you were in some way responsible for an injury caused by an animal, i.e., you were trespassing or did something to provoke the animal, then you may still be able to claim damages. However, the amount you recover in compensation will be reduced by the percentage to which you are found to be at fault.
What Can a Personal Injury Lawyer Do for Dog Bite Victims?
If you have been injured in an animal attack on someone else's property, you could be eligible to recover compensation for medical expenses, lost income, and even your emotional suffering.
Premises liability laws are complex and can often be difficult to prove. An experienced attorney will know how to gather evidence, speak to insurance companies, and interpret relevant laws to maximize the amount of compensation you receive. They will do all the difficult work for you so that you don't have to.
Insurance companies will do everything possible to avoid paying out personal injury claims, and they employ many experienced lawyers to limit their liability. They often look to point blame on the victim. That is why it is important that you also have legal representation.
We work on a no-win-no-fee basis, so representation comes at no risk to you. Still have questions? Call us today for a free consultation at (941) 444-4444.