The law in Florida states that police officers "shall" require that drivers submit to blood tests, by reasonable force if necessary, if they have probable cause that a driver suspected of driving under the influence caused the death or serious bodily injury to another person. This is outlined under Florida Statute 316.1933(1)(a).
However, following a supreme court decision in 2013 (Missouri v. McNeely), a police officer cannot draw blood without consent. The outcome of the trial required police officers to receive search warrants before taking a blood sample. Drawing blood without consent and a warrant can only take place when "exigent circumstances" exist.
If your DUI blood test was completed without your consent in Florida, you should contact our law firm. At The Law Place, we are not afraid to challenge the actions of law enforcement officers. If they have completed unreasonable searches or completed a blood draw without a warrant, your DUI charges could be dropped. To schedule your free consultation with one of our attorneys, call us now at (941)-444-4444.
How Has Missouri v. McNeely Impacted Forced Blood Tests in Florida?
The supreme court decision made in Missouri v. McNeely (2013) ruled that a blood test cannot be forced unless there are exigent circumstances. This decision sparked a re-examination of implied consent laws across the whole country. It has been reconsidered whether the refusal of chemical testing should still be classified as a crime.
Furthermore, the outcome of this case also gave hospitals the greater authority to put procedures in place to limit when their staff is forced to participate in illegal blood tests. However, many law enforcement officers have been slow to adopt these new procedures and continue to authorize forced blood samples.
Our team of dedicated attorneys fight and win for Floridians.
Can a Forced Blood Draw Take Place at a DUI Checkpoint?
You cannot be forced to participate in a blood test at a DUI checkpoint (sobriety checkpoint) in Florida. Although the law in Florida states that blood tests can only be taken without a warrant if police officers have probable cause that a driver was driving impaired and caused a deadly crash, many officers have been acting beyond their powers.
Some police officers have been reported to have forced blood drawn in routine DUI cases that do not involve an accident, such as in checkpoint cases.
If you or someone you know has been forced to have a blood test at a DUI checkpoint, you must contact a reputable law firm immediately. Police officers need a warrant and cannot take your blood test without consent. An attorney at our firm will challenge law enforcement and help you achieve some justice.
Why Can a Blood Test Be Requested by Law Enforcement?
The law in Florida states that a blood test can only be requested by a police officer for the following reasons:
It is impossible to conduct a breath test or a urine test.
They have probable cause that the suspected DUI driver caused serious bodily injury or death.
The suspected driver has given their voluntary consent for the competition of a blood test.
We're Florida's top litigation team with over 75 years of combined experience
Why Can I Be Arrested for DUI in Florida?
You can be arrested in Florida if chemical tests reveal that you have a blood alcohol content (BAC) of .08% or higher. In addition, you can be arrested if a police officer suspects you were driving while intoxicated because your normal faculties were impaired.
At The Law Place, we understand that BAC testing is problematic. Although you may have participated in a legal BAC test, breathalyzer tests are notorious for producing incorrect results. If you think you have unfairly been arrested for DUI in Florida, you should contact our legal team. We will examine your case and the actions of the law enforcement officers involved to check whether they acted lawfully and administrated the BAC testing correctly. If we find that law enforcement officers acted unlawfully, your criminal charges may get dismissed.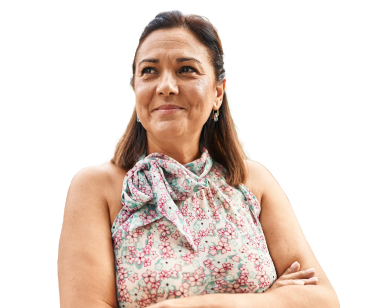 From the initial call to updates on your case status, we are here to get you answers.
What Is the Implied Consent Law in Florida?
The implied consent law is outlined under Florida Statute 316.1932. The law states that during a DUI arrest, a driver must complete a breath test if police suspect they have been driving under the influence. This is because any person who accepts the privilege of driving within Florida must abide by certain chemical testing laws.
Although drivers are required to complete breath tests, they cannot be required to complete a blood test if the police officer hasn't received a warrant.
Can I Refuse a Breathalyzer Test?
Although drivers legally should comply and give their consent for breath tests to be completed, they can refuse. However, refusal to comply with these tests can result in serious consequences.
If you refuse a breathalyzer test during a legitimate DUI arrest in Florida, you can expect to have your driver's license suspended for one year for your first offense.
For your second or subsequent refusal, you will suffer a driver's license suspension for 18 months. You will also be charged with a first-degree misdemeanor. This means that you may also face a fine of up to $1,000, probation, and up to one year in jail. Furthermore, this refusal can be used as evidence in your DUI case.
Can I Be Charged With a Felony for DUI?
Most DUI cases in Florida are classified as misdemeanor charges. However, an individual can receive a felony DUI conviction for the following reasons:
They have committed their third offense within a decade of being convicted of DUI for the first time.
They have received their fourth or subsequent DUI conviction in their lifetime.
Their actions caused another person to be seriously injured.
Their actions caused a fatality.
What Defenses Can Attorneys Use Against the Implied Consent Law?
If you have received charges for refusing to comply with chemical testing in Florida, it is possible to contest your charges. There are some defenses that our team can use against the implied consent law, and these include:
No probable cause.
Unlawful stop by police officers.
No proper refusal.
Absence of implied consent warning.
Invalid consent.
Threats or improper statements made by police officers.
No evidence that the driver caused an accident.
The suspect was not in physical control of the vehicle.
Should I Contact the Law Place About a Warrantless Blood Draw?
If a police officer has taken your blood without your consent or without a warrant in Florida, you must contact our law firm. The illegal actions of the police officer in your case can result in your criminal charges being reduced or dismissed. Your constitutional rights have been violated, and you deserve justice.
Our team of criminal defense attorneys has over 75 years of combined experience. We have helped countless clients achieve favorable outcomes from their legal cases, and we can help you too. By hiring an attorney from The Law Place you can feel rest assured knowing that you are giving yourself the best chance of achieving the outcome you deserve. An attorney-client relationship at our law firm is built on great commitment and loyalty.
To schedule your free consultation with one of our attorneys, call our law office today. We can take your call 24 hours a day, seven days a week. Phone us now at (941)-444-4444.