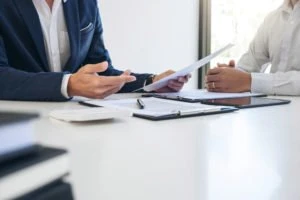 If you have sustained damages in an accident that was not your fault, whether that be an accident at work, a road traffic accident, etc., then you may be considering making a claim. However, it is common to see some individuals holding off on this due to the fear of having to go to court when in actual fact, it is possible to avoid court proceedings altogether. Most personal injury claims will be able to be settled out of court. In fact, some data suggests that only 2-3% of civil cases have to go to trial. Whilst this may sound like a plus, some insurance companies may give you an unfair settlement offer so that they can settle the claim quickly and without requiring a court hearing. A solicitor from The Law Place will be able to work with you and help you make sense of whether you should or should not settle out of court.
Here at The Law Place, our injury solicitors have 75 years of combined experience in dealing with civil cases such as your own, and many of our team are AVVO 10.0 rated! You can therefore be confident in our abilities to help you get the compensation settlement that you rightfully deserve. If you wish to learn more about our law firm and what we can do to help you, then contact us today to organize a free consultation with our solicitors. Call us using our toll-free phone number, (941) 444-4444. Phone lines are open 24/7 for your convenience!
Can Personal Injury Claims Be Settled Out of Court and How Long Will It Take to Settle?
Yes, the majority of accident claims are, in fact, settled out of court! The length of time required to settle your personal injury claim will depend on the specific case details. Therefore, it is very difficult to provide a universal time frame for how long court proceedings may take.
If you choose to hire legal representation for your case, then your solicitor will first begin by undertaking the negotiation phase of the claims process. During the negotiation phase, you and your lawyer will be able to make demands with your insurer (as well as the at-fault driver's insurance company in the case of a road accident). Many claims are settled at this point, and thus there will be no more necessary steps. You simply argue your desired settlement offer and will hopefully be awarded this amount.
However, if you are not offered a fair settlement, then it may be in your best interests to move forward in the legal process and consider filing a lawsuit against the defendant. Lawsuits can be tricky, so it is best to have a lawyer help you with this. The first step of a lawsuit is referred to as the discovery stage. The trial discovery stage will allow both the claimant and defendant to question one another and gather all necessary evidence and documentation. At this stage, your solicitor is likely to speak to any witnesses, refer to police reports, call for experts, etc. If both sides fail to reach an agreement here, then a mediator may be used to help settle the claim out of court.
Finally, if mediation also fails, then it may be time to go to court. In a court hearing, your claim will be presented in front of a judge or jury by your solicitor. A court trial can last anywhere between a couple of days to several months. The specific length of time will depend on the details of your case. Please note that if your personal injury claim is successful, then it is common to expect your compensation to be received within 21 days of the judgment. If you do not receive your payment, then contact your lawyer.
Our team of dedicated attorneys fight and win for Floridians.
Do I Need to Go to Court?
Despite a vast majority of civil cases settling out of court, it may, instead, be in your best interests to start court proceedings. Your solicitor may decide that your insurance company is not offering a fair settlement, and you should instead go to court. When considering whether or not to start court proceedings, you and your lawyer may discuss the following:
Your settlement offer

– This tends to be the number one deciding factor for whether or not to take personal injury claims to court. Your solicitor will help you understand whether your insurance company has made you a fair compensation offer. Unfortunately, many insurance companies hold out on giving a fair offer unless an experienced and resilient lawyer gets involved in the case and informs them of the likelihood of being taken to court.

Legal expenses

– Legal expenses will include any costs related to particular motions, discovery, and depositions, as well as any solicitor fees. However, many solicitors, including all who work at The Law Place, will operate on a contingency basis. This is essentially a no-win-no-fee guarantee and means you will not be charged a thing in the unlikely scenario your claim is not successful. Your solicitor will take any fees from the compensation amount you are awarded.

The toll on your mental health

– Taking personal injury claims to court can take a toll on your mental health. Some individuals report that it caused added anxiety and stress. Your solicitor will help you decide whether or not going to court will be too much to handle.

Existing commitments

– Going to court can take up a lot of time and energy. If you already have inescapable work or family commitments, then this can cause some work-related issues or household stress. Our solicitors will try their absolute hardest to minimize the amount of energy you have to put into your case but, depending on its complexities, this may be unavoidable and something you have to consider.

Trial type

– When you make a claim for compensation, your civil case will be assigned to one of two trial types; judge trials or jury trials. A general rule is that jury trials tend to side more so with the defendant. If you are a claimant in a jury trial, your solicitor will offer the necessary legal advice regarding the likelihood of your case being successful.
A lawyer from The Law Place will be able to help you determine the best route for your personal injury claim. Contact us today to schedule a free consultation and to gain the necessary legal advice required for making this decision.
What Can I Do to Protect My Rights Before Going to Court in Florida?
If you have been involved in an accident, then it can bring about a variety of physical, mental, and financial damages, so it is important you do everything in your power to ensure you get the compensation you deserve. To protect your rights, you should consider the following points:
Do not admit liability

– You should never admit liability after an accident. Admitting fault can include even saying sorry at the scene. Liability can only be legally determined by a judge/ jury or if voluntarily assumed by a person. However, you should also never make a misleading or false statement to the police, as this can be extremely detrimental to your claim.

Hire an experienced solicitor

– Every individual has the right to hire a legal representative to help them with protecting their rights in a civil claim. A solicitor from The Law Place will be able to calculate damages, communicate with the relevant insurers and liable parties, document evidence, and assert your legal rights in court.

You do not have to accept your insurance company's first compensation offer

– Your insurer may take days or weeks to come back to you with an offer. In some cases, this may not even cover your losses. If you believe your compensation offer is not representative of your damages, then you can choose to take the claim further and not accept their first offer.
If you wish to learn more about what you can do to protect your rights, then contact the solicitors at The Law Place today. We can offer free legal advice in your first consultation.
We're Florida's top litigation team with over 75 years of combined experience
What Damages Can I Get in My Compensation Settlement?
Possible personal injury compensation resulting from an accident can take the following forms:
Loss of earnings

– If your accident has meant that you have needed time off from work, whether that be to recover from injuries or suffering from your mental health, then you can include any lost wages in your claim request. Similarly, if you cannot return to work or have had to transfer to a less demanding role, you could claim for a loss of earning potential.

Pain and suffering

–

Pain and suffering

damages are used to compensate the victim for any mental or physical suffering they ensured, as well as any loss of enjoyment in life, as a result of their accident. Loss of enjoyment encapsulates any activities you can no longer take part in because of your accident, which you once regularly enjoyed. Pain and suffering can, however, be difficult to prove and to determine an appropriate settlement value, so it is recommended to have an experienced lawyer do this for you.

Medical bills

– It is, unfortunately, likely that you may have sustained some injuries in your accident and had to seek medical attention. Any medical bills can be accounted for within your compensation claim. Similarly, if you have injuries that will require ongoing treatment, any future predicted expenses could also be accounted for.

Property damage

– If you have been involved in a road accident, then it is likely your vehicle has sustained some damage. Any resulting repair or replacement costs can be considered within your claim, as long as you have evidence for these costs (e.g., in the form of receipts from the repair shop).

Wrongful death

– If you have sadly lost a loved one in a fatal accident that was not their fault, then you may be able to file a

wrongful death

lawsuit. The details of this are laid out in

Florida Statute 768.21

. If your wrongful death lawsuit is successful, then your compensation is likely to cover any necessary funeral costs, remaining medical bills, and

loss of consortium

.
If you believe that you could be owed any of the aforementioned damages, then do not hesitate to contact the personal injury solicitors at The Law Place.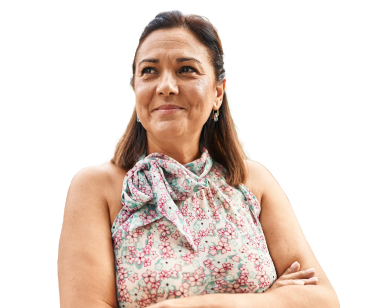 From the initial call to updates on your case status, we are here to get you answers.
Is There a Time Limit on My Personal Injury Claim?
Yes! If you wish to make a claim, then you will have to abide by the strict statute of limitations in place throughout Florida. These rules are clearly laid out within Florida Statute 95.11. A personal injury claim will have four years from the date of the accident before it will be barred from the claims process. This essentially means that if you, as a claimant, do not make a claim within four years from the date of your personal injuries, then you will be unable to ever receive compensation for your injuries and damages. In the unfortunate case that you have lost a loved one because of the negligent act of a defendant, then you will have two years from the date of their passing to file a wrongful death lawsuit.
Furthermore, Florida Statute 627.736 lays out the strict time limits on seeking medical care. You must seek medical treatment within two weeks of sustaining your injuries. This is both for your own health and safety (as you may have an injury that is not visible but requires treatment, such as organ damage) but is also in place to protect your claim. Insurers can use the fact that you did not receive medical treatment to diminish or completely deny your claim.
Contact a Personal Injury Solicitor From The Law Place Today!
If you or somebody you know has recently been involved in an accident that was not their fault in the State of Florida, then call The Law Place today! Our solicitors recognize how traumatic and challenging this time can be and are more than happy to use our years of experience and breadth of knowledge to help you receive the compensation you so rightfully deserve. Our team will work round the clock to gather all of the necessary evidence and details required to ensure your claim is successful. The Law Place works using a strict no-win-no-fee guarantee, so you don't even have to worry about hidden legal fees and upfront costs when working with us.
Call our office today using our toll-free phone number, (941) 444-4444. We will be able to schedule your free consultation and answer any questions you may already have.