A slip and fall accident is an accident that involves a person tripping over an obstruction on the floor or slips because of a hazard on the floor, and this causes them to suffer from a fall injury. The National Safety Council has estimated that roughly 9 million individuals across the United States of America suffer from injuries in slip and fall accidents. Despite many slip and fall accidents being caused by a simple mistake or an individual's own clumsiness, a lot of accidents are instead caused by dangerous hazards left out on someone else's property. If you have suffered injuries because of a slip and fall, then it is important you are aware of the relevant laws and should consider contacting an experienced attorney.
Here at The Law Place, we recognize how detrimental a slip and fall accident can be, and we will work tirelessly to ensure you get the compensation you rightfully deserve! The lawyers at our law firm possess over 75 years of combined experience in dealing with cases similar to your own, and many are AVVO 10.0 rated, so you can be confident your case is in more than capable hands.
To organize your free consultation and get your claim started, call our law firm today at (941) 444-4444. Phone lines are open 24/7 for your own convenience.
What Is a Slip and Fall Accident?
Slip and fall injuries, also referred to as trip and fall, can be categorized into premises liability claims. Premises liability claims are a type of personal injury claim based on an individual slipping on another person's premises and as a result, having sustained an injury. Fall victims may be able to recover compensation for any injuries either from the person or business whose property it was.
Slip and fall laws are laid out in Florida Statute 768.0755. This statute explains that in order to receive damages following a slip and fall accident, then fall victims must be able to prove that the property owner failed to remedy a dangerous condition on their premises. The victim must also be able to prove that the property owner possessed actual or constructive knowledge of this dangerous condition but did not do anything to fix it. This then leads to your fall. If this can be proven, then you may have a solid slip and fall case.
Our team of dedicated attorneys fight and win for Floridians.
What Is a Premises Liability Claim?
Premises liability is a concept used regularly in Florida law if somebody has suffered severe injuries because an individual's property is unsafe and/or in a suitable condition.
These cases will often be caused by the property owner's negligence. Slip and fall claims must be able to suitably prove this element of negligence so that the victims may receive compensation. This is not an easy task, so it is best to have an experienced personal injury lawyer on your side to help with this. The personal injury lawyers here at The Law Place have years of experience in dealing with slip and fall cases similar to your own and will be able to provide you with the necessary legal advice and aid required to help win your case.
In premises liability claims, it is also essential that you can prove that a dangerous condition existed on the property where you sustained your injuries. To prove this, it is vital that you collect evidence from the scene that proves the existence of this condition. If you are able, you should take as many videos and photos of the scene as you can. It is also in your best interest to see if there was any surveillance footage of your fall. If you fail to do this quickly, the defendant may have time to wipe any footage which proves their fault.
Is It Possible to Seek Compensation Even If I Noticed the Hazard Before My Fall?
This is a tricky question, and the answer will depend heavily on how obvious the hazard was. If the hazard you slipped over was very obvious (e.g., a large puddle that everybody else clearly walked around), then this will make it very hard for you to recover any compensation. In cases like this, it is likely comparative negligence laws may come into play when it comes to you receiving your settlement value. These laws will be explained in more detail in the next section.
The most important thing to remember following a slip and fall accident is that how you handle your claim and the quality of the evidence you collect will be absolutely vital in determining your claim's success. If you slipped on somebody's premises, then you should immediately take photos of this hazard or ask somebody to do it on your behalf if you are unable. Any photos of the dangerous condition can be used as proof if you do choose to put forward a premises liability claim.
In addition to this, you should get in contact with a good law firm as soon as possible. Lawyers can provide the necessary advice to help you better understand how to make a successful claim. Having experienced legal representation can also significantly increase your chances of receiving a fair settlement. Contact The Law Place today if you want to learn more about how having a lawyer on your side can help increase your chances of receiving compensation and what we can specifically do for you.
We're Florida's top litigation team with over 75 years of combined experience
Comparative Negligence Slip and Fall Laws
Comparative negligence can be a way in which your own conduct may affect your slip and fall claim. Comparative negligence laws are laid out in Florida Statute 768.81. It is a legal concept whereby you can share fault with the property owner for your slip and fall accident. Florida law recognizes that on some occasions, both the victim and the property owner will share some responsibility for the fall. However, the injured party will still be able to recover some compensation even if you did possess an element of fault.
For instance, if you sustained an injury in a swimming pool accident whereby you slipped on an unmarked wet floor, but at the same time as this accident occurs, you were running, then these laws may come into play. In this example, the courts may still allow you to collect a suitable settlement for your injuries, but it will be slightly reduced due to the shared responsibility you had for this accident. This allows for you to still be compensated but also punishes you for the fault you had in the accident.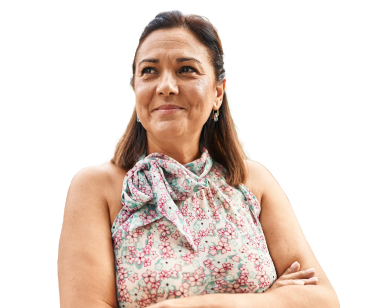 From the initial call to updates on your case status, we are here to get you answers.
How Can I Prove Fault in a Premises Liability Lawsuit
Whether it happens at your local grocery store or place of work, slip and fall accidents can be fairly common, but most people will not know how to prove liability. There are several important factors that have to be proven in this type of personal injury case in order to have somebody be held liable. These are as follows:
You slipped on a substance.

The fall occurred on the property owner's premises.

The substance equated to a dangerous condition.

The property owners had actual or/and constructive knowledge of the dangerous condition.

The property owners should have fixed this.

They failed to fix it.
There are three recognized ways to prove that the property owner knew about the hazard. The first is if the dangerous condition had existed long enough that any reasonable person would have found it. The second is if the dangerous condition occurred on a repeated basis, so the property owner should have been aware of it. Thirdly, you can provide clear evidence of the property owner acknowledging the dangerous condition and had a reasonable amount of time to fix it but failed to do so.
Every property owner owes a duty of care to anybody that comes onto their property to behave as a reasonable person by ensuring their property is free of any potential hazards. If they cannot remove this hazard, then there should be very clear warning signs around this hazard to prevent anybody from coming into contact with it.
What Can I Do to Protect My Rights Following a Slip and Fall?
If you wish to file a slip and fall lawsuit, then it is important that you do the following:
Seek medical attention

– Your health is the priority, so you should always see a doctor after a fall. Your medical records can also be used as evidence to help prove the severity of your injuries.

Notify the property owner

– This can help determine whether or not the property owner knew of the risk and is essential for your case. You might have to fill out an incident form, which can be kept as evidence if this fall occurred at work.

Collect evidence

– Evidence is critical! Photos of the scene, medical bills, incident reports, security footage, can all be vital when trying to get compensation.

Keep a diary

– A diary documenting your injuries and recovery can serve as helpful evidence to show how the fall affected your life.

Contact our law firm

– A slip and fall attorney will be of substantial help if you wish to file a lawsuit due to their experience and knowledge.
Which Injuries Can I Be Compensated for Following a Slip and Fall Accident?
Slip and fall accidents have the potential to cause catastrophic injuries, many of which can be extremely debilitating and thus deserve to be compensated for. The injuries listed below are injuries which are lawyers commonly see reported in slip and fall claims:
Spinal cord injuries, including paralysis.

Brain injuries, including any consequential cognitive, physical, or emotional complications.

Scarring to the skin.

Concussion.

Fractured, sprained, or broken bones.

Cuts, lacerations, bruises, and abrasions.

Mobility impairments.

Psychological issues after the accident occurred, including depression and anxiety.
What Damages Can I Claim for in a Slip and Fall Claim?
If you have been victim to a slip and fall on somebody else's property, then you may be able to claim compensation. Common damages available following a fall that wasn't your fault include:
Medical bills

– It is likely that after an accident, you will have to visit the hospital. Medical treatment will, however, come with a cost. Any medical bills you face can be included in your claim. Similarly, if your injuries will require ongoing treatment, then any future medical expenses can also be accounted for in your claim. Remember to keep any evidence of these costs!

Lost wages

– If you have had to have time off from work because of any mental or physical suffering resulting from your accident, then any lost wages from this time can be accounted for in your claim. Similarly, if you cannot return to work, you could also claim for a loss of earning potential.

Pain and suffering

–

Pain and suffering

aim to compensate you for any mental or physical suffering you endured, as well as any loss of enjoyment in life. Loss of enjoyment involves any activity you now cannot do because of your accident, e.g., you cannot take part in your weekly soccer games anymore. This is a very complex form of damages, and it is in your best interest to hire a lawyer to help you with this. It can be hard to gather evidence and translate it into a settlement value if you do not have legal experience.

Wrongful death

– If you sadly lost a loved one because of a fall that was not their fault, then you could claim damages on the grounds of wrongful death.

Florida Statute 768.21

explains the laws surrounding a

wrongful death

lawsuit. The damages from this claim should cover

loss of consortium

, any necessary funeral costs, and any remaining medical bills.
If you believe you could be owed damages, then contact The Law Place today to schedule your free consultation, our lawyers will be able to confirm this and start building a case.
Is There a Time Limit on My Personal Injury Lawsuit?
Another way in which your own conduct can affect whether or not you receive fair compensation is how quickly you act after your accident. If you have sustained slip and fall injuries and thus want to make a claim for compensation, then you should be aware of Florida's statute of limitations. As per Florida Statute 95.11, Florida law states that accident victims will have four years from the date of their accident to claim compensation. If you fail to do so in this time frame, then your case will be permanently barred from the courts, and you will be unable to ever receive a fair settlement. If you have unfortunately lost a loved one to a slip and fall, then the statute of limitations on a wrongful death lawsuit is reduced to two years.
Furthermore, as per Florida Statute 627.736, you must seek medical attention within two weeks of your accident. This is not only for your own safety (as some injuries can only be detected by medical professionals) but also to ensure you get the maximum amount of compensation. If you do not receive medical attention in this time frame, the insurance company can use it as an excuse to deny or decrease your claim.
Contact a Slip and Fall Attorney at The Law Place Today!
You should not have to suffer because a property owner knew of a dangerous risk but failed to act! Here at The Law Place, we recognize how life-changing an accident of this caliber can be and will work around the clock to get you the justice you deserve. Our team has years of experience in dealing with cases similar to your own and will be more than happy to use this knowledge and experience to help you file your slip and fall lawsuit.
Contact our law firm today to schedule your own free consultation to learn more about what we can do for you. Call us at (941) 444-4444. Phone lines are open 24/7!