Slip and fall accidents are common incidents that can occur anywhere, from supermarkets to public sidewalks, and they often lead to severe injuries. Victims can face extensive medical bills, significant loss of income, and endure pain and suffering. The complexity of these cases can be overwhelming, especially when trying to recover from an injury.
In such challenging times, The Law Place can offer the necessary legal support. Our team of seasoned attorneys has a comprehensive understanding of Florida laws related to slip and fall accidents. We are committed to ensuring that justice is served by holding negligent property owners accountable and helping victims secure the compensation they are entitled to.
Our attorneys at The Law Place don't just work on cases; they work with people. We believe in offering personalized attention, providing legal counsel that is tailored to your unique situation. Our commitment to pursuing justice is unwavering, and we work on a contingency basis, which means you won't owe us anything until we win your case.
If you or a loved one has been injured in a slip and fall accident, don't hesitate to reach out to us. Contact The Law Place today for a free consultation. We will review your case, guide you through your legal options, and strive to secure the compensation you deserve, helping you move forward in life.
Understanding Slip and Fall Accidents
Slip and fall accidents can occur for a variety of reasons, but they all share a common outcome – unexpected injury.
Common causes of these accidents include unsafe property conditions, poor maintenance, and even weather-related factors. The injuries resulting from slip and fall incidents can range from minor bruises to severe cases like broken bones, head injuries, or spinal damage.
It is essential to seek immediate medical attention following a slip and fall incident, not just for health reasons but also to establish a solid record of the injury sustained. This documentation can prove crucial when filing a slip and fall case.
Our team of dedicated attorneys fight and win for Floridians.
Florida's Slip and Fall Laws
Florida's laws surrounding slip and fall cases are designed to protect individuals who suffer injuries on someone else's property. These laws stipulate that property owners have a legal duty to maintain safe conditions and take reasonable steps to prevent accidents from occurring.
However, it's not always straightforward. In Florida, the law operates under a 'pure comparative negligence rule.' This means that if you, as the injured party, are found to be partially at fault for the accident, the compensation you receive will be reduced proportionately. For instance, if you're found to be 20% at fault, your compensation will be reduced by that same percentage. If you are found to be more then 50% at fault, then you will not receive anything.
Understanding these laws is crucial in a slip and fall lawsuit, as it can significantly impact your potential to collect compensation.
Proving Liability in Slip and Fall Cases
Proving liability in slip and fall cases can be a complex process that requires meticulous gathering and presentation of evidence. Here's an in-depth look at the crucial factors involved in proving fault in such cases.
Establishing Negligence
A fundamental requirement in any slip and fall case is to establish negligence. To hold a property owner liable, the injured party must show that the owner either knew or should have known about the dangerous condition that led to the accident. This aspect of the law is called the "notice requirement," and it is one of the pivotal points in a slip and fall case.
Evidence of Negligence
Compelling evidence can significantly strengthen a slip and fall case. This could include photographs of the accident scene, witness testimonies, accident reports, and even surveillance footage if available. The goal is to gather tangible proof that the property was in a dangerous condition at the time of the accident.
The Owner's Knowledge
One of the more challenging aspects of a slip and fall case is proving that the property owner knew, or reasonably should have known, about the dangerous condition. This could be established by showing that the hazardous situation existed for a significant duration, giving the owner ample time to address it.
For instance, if you slipped on a puddle of water in a store that resulted from a leaky ceiling, and the evidence shows the leak existed for weeks, it could strengthen your argument that the owner should have been aware of and rectified the dangerous condition.
Documenting the Accident Scene
Remember, evidence is vital. The accident scene holds a wealth of information that can be useful in establishing negligence. Try to take photographs or video of the location as soon as possible after the incident. Include different angles and perspectives, focusing on the particular hazard that caused your fall.
Also, if there were any witnesses to your fall, their accounts could be crucial. Make sure to obtain their contact information and record their statements if possible.
Overall, proving liability in a slip and fall case can be a demanding task, requiring in-depth knowledge of Florida law, and careful, detailed collection and presentation of evidence. It underscores the importance of having an experienced Florida slip and fall attorney to guide and support you through this process.
We're Florida's top litigation team with over 75 years of combined experience
Role of a Florida Slip and Fall Attorney
When confronted with a slip and fall accident, the guidance of a knowledgeable Florida slip and fall attorney can be invaluable. Their role often extends far beyond mere legal advice, as they can provide assistance in many different ways throughout your case.
Gathering and Analyzing Evidence – One of the key duties of a slip and fall attorney involves collecting and scrutinizing evidence to establish liability. From documenting the accident scene to analyzing accident reports and surveillance footage, the attorney can oversee this crucial process to ensure all pertinent evidence is accounted for.
Negotiating with Insurance Companies – Dealing with insurance companies can be challenging, especially while trying to recover from injuries. An experienced slip and fall attorney can take this burden off your shoulders. They can skillfully negotiate on your behalf to seek a fair settlement, ensuring the insurance company respects your rights and interests.
The Attorney-Client Relationship – A strong attorney-client relationship is vital for a successful case outcome. You need to feel comfortable sharing personal information with your attorney, knowing that they have your best interests at heart. At The Law Place, the attorney-client relationship is of utmost importance. We focus on open communication, ensuring you are updated and informed about every development in your case.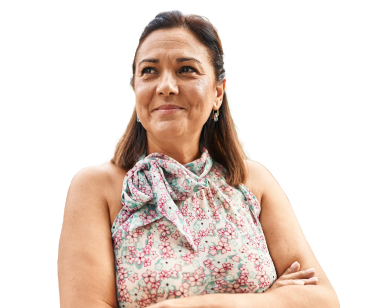 From the initial call to updates on your case status, we are here to get you answers.
Possible Damages in Slip and Fall Cases
Following a slip and fall accident, the types of compensation you may be eligible to receive can vary significantly depending on the specifics of your case. Here are some of the damages you might be able to claim:
Medical Bills – If you're injured in a slip and fall incident, your immediate medical bills can be significant. This can include costs for emergency treatment, hospitalization, surgeries, medication, and any other medical procedures necessitated by the accident.
Future Medical Expenses – Some injuries require ongoing medical treatment and care. If this is the case, your claim should account for these future medical expenses, which might involve physical therapy, rehabilitation, and further surgeries.
Lost Wages and Future Earnings – If your injuries cause you to miss work, you could seek compensation for lost wages. Moreover, if your ability to work in the future has been compromised, you may claim for loss of future earning capacity.
Non-Economic Damages – These damages cater to the intangible losses you suffer after an accident, such as pain and suffering, emotional distress, and loss of enjoyment of life. Determining these damages can be complex, as they often require careful assessment of how the injuries have impacted your life and mental wellbeing.
Punitive Damages – In some cases, if the property owner's actions were particularly reckless or egregious, the court might award punitive damages. These are designed to punish the defendant and deter similar behavior in the future.
A comprehensive understanding of the possible damages in your slip and fall case is essential to ensure you seek a fair and comprehensive settlement. This again emphasizes the importance of engaging a seasoned Florida slip and fall attorney in your pursuit of justice.
Dealing with Insurance Companies
Interacting with insurance companies can be an overwhelming process, especially when you're nursing injuries from a slip and fall accident. Insurance providers, like any other business, aim to keep their costs as low as possible, which often involves minimizing payouts on claims.
The golden rule when dealing with insurance companies is not to agree or sign anything without legal advice. Often, insurers may try to get you to admit liability or agree to a lower settlement than you deserve. Thus, it's crucial to remain cautious, avoid providing recorded statements, and always refer the insurance company to your attorney.
An experienced slip and fall attorney can handle all communication with the insurance company on your behalf, ensuring your rights are protected. They will utilize their knowledge of the law and the insurance landscape to negotiate a fair settlement, and should it be necessary, they're prepared to represent you in court.
The Law Place: Your Reliable Partner for Slip and Fall Cases
Dealing with the aftermath of a slip and fall accident can be a daunting task, especially when trying to navigate the legal and insurance landscapes. That's where The Law Place comes in. With a wealth of experience in slip and fall cases, The Law Place is ideally positioned to help you seek the compensation you deserve.
A Team-Based Approach – At The Law Place, we operate on a team-based approach. Every case is a team effort, pooling together the collective wisdom and experience of all our attorneys. This approach ensures that no stone is left unturned in the pursuit of justice for our clients.
Personalized Service – Despite our team-based approach, we understand that every case is unique. Therefore, we offer personalized service tailored to the specifics of your situation. We listen, we empathize, and we formulate a robust legal strategy that aligns with your needs.
Contingency Fee Basis – We believe that access to justice should not be dictated by your financial situation. As such, our services are offered on a contingency fee basis, as per the Florida State Bar Association guidelines. This means you pay nothing unless we win your case.
24/7 Service – Accidents can happen at any time. That is why we are open 24/7 so you can seek guidance and support when you need it most.
Free Consultation – We offer a free, no-obligation consultation so you can gain clarity n your next steps without any commitment.
Slip and Fall Accidents Liability and Compensation in Florida FAQ
What are some long-term effects of fall injuries that people might not be aware of?
While some fall injuries may seem minor at first, they can develop into more serious conditions over time. For example, a sprained ankle could lead to chronic pain or arthritis in the future. A hit to the head may initially cause a mild concussion, but later result in cognitive issues or neurological disorders.
Are there special circumstances where Florida's slip and fall statute may be extended?
The standard statute of limitations for a slip and fall case in Florida is two years from the date of the accident. However, in some exceptional cases, this may be extended. This typically happens when the injury wasn't discovered right away – this is known as the "discovery rule." In such cases, the statute of limitations may begin from the date the injury was or should have been discovered.
How does weather impact slip and fall cases in Florida?
Weather conditions can complicate slip and fall cases. For instance, rain could create slick surfaces leading to falls. While property owners can't control the weather, they are expected to take reasonable steps to ensure their premises are safe. This could include mopping up water promptly or providing mats or other traction aids during bad weather.
Can I claim compensation if I fell in a commercial property like a store or mall?
Yes, you can. Commercial property owners have a duty to maintain safe premises for their customers. If they fail to do so and you slip and fall as a result, you may be able to claim compensation.
What can I do to improve my chances of a successful slip and fall claim?
Gathering evidence is key. This includes documenting the accident scene, seeking immediate medical attention, and keeping a detailed record of your injuries and treatments. Additionally, seeking the help of a knowledgeable Florida slip and fall attorney can significantly improve your chances of a successful claim.
Don't Slip Up on Your Chance for Justice!
The aftermath of a slip and fall accident can feel like a whirlwind of medical treatments, insurance forms, and stress. But remember, you don't have to face it alone. The Law Place is ready to stand by your side, offering guidance, support, and legal firepower to help you claim the compensation you deserve.
With our wealth of experience in Florida slip and fall cases, we understand the intricacies of these cases and the tactics employed by insurance companies. Our team-based approach ensures every aspect of your case is meticulously reviewed, all while providing personalized service tailored to your situation.
Don't let your accident put your life on hold. Start your journey towards justice and recovery today. Reach out to The Law Place for your free consultation, and let us help you get back on your feet. You've taken the fall; now let us help you rise!