Due to Florida's close proximity to Mexican drug routes, it is one of the best locations in the country to buy and sell illegal drugs internationally. In order to combat this problem, the drug laws in Florida are strict and carry heavy penalties for those found guilty of drug trafficking. You may find yourself with a misdemeanor, a third-degree felony, a second-degree felony, and in more serious cases, a first-degree felony charge. Anyone charged with possession with intent to sell faces some of the harshest punishments available, depending on the quantity and type of drug found by law enforcement officers.
However, luck may be on your side. Police officers often fail to provide sufficient evidence to prove that the arrestee had the intent to sell the illegal substance. A reputable criminal defense attorney will be able to use this lack of thoroughness to your advantage by getting your charges reduced to possession or less. In some circumstances, your attorney may be able to get your charges dropped entirely.
If you or a loved one is facing charges of drug possession with intent to sell, then you need the advice of a criminal defense attorney now. At The Law Place, we have over 75 years of combined experience representing clients in positions just like yours. We are confident that we can build you a strong defense that will stand up to any arguments made by the prosecution. We have a free consultation service that offers confidential, impartial advice for free and all before you make the decision to work with us. Call us today and schedule an appointment.
Drug Statutes in Fort Myers, FL.
Florida Statute 893.13 outlines all of the drug laws in Florida and is the best reference point for those looking to learn more about the distinction between personal use and trafficking charges. Of course, charges for personal use carry severe penalties. However, you want to avoid being charged with drug trafficking at all costs.
Unfortunately, due to the way the law is written, many people face trafficking charges when this was not at all their intent. Usually, this is due to them being in possession of a high schedule, controlled substance in a quantity that surpasses the trafficking threshold. A criminal defense attorney will be your best chance of avoiding trafficking charges and ensuring that you do not have a felony charge following you for the rest of your life.
Our team of dedicated attorneys fight and win for Floridians.
An Example of Drug Possession Boundaries in Fort Myers
As we have mentioned, the type of controlled substance and the quantity found will determine the charge you ultimately face. The following is an example to make this clearer.
Being arrested for possession of fewer than 20 grams of marijuana in Fort Myers will see you facing a misdemeanor charge. The punishment for this is up to one year in prison and a fine of up to $1,000. However, being in possession of more than 20 grams means that you have committed a felony. The exact amount will determine whether you are charged with a third-degree felony or higher. The maximum fine you could face is a staggering $200,000.
However, trafficking charge boundaries change depending on the substance. Being arrested for possession of fewer than 28 grams of cocaine in Fort Myers will only see you charged with possession, not intent to sell. However, this is still a third-degree felony. If more than 28 grams are found in your possession, the charge will automatically increase to trafficking, which is a first-degree felony. The maximum sentence for this charge is life in prison and a fine of up to $250,000.
So now, you will be able to see the extent to which drug charges can vary and how easily the boundaries can change your overall punishment. Furthermore, boundaries often do not follow an exact logic which can be useful for your defense.
If you have any further questions about drug boundaries, contact The Law Place today. You will get all the information you need from our free consultation service.
Mandatory Minimum Sentences in Fort Myers
You may already know that Fort Myers has mandatory minimum sentencing rules surrounding drug possession charges. But what exactly is mandatory minimum sentencing?
Well, these laws mean that a judge has no power to reduce a prison sentence, even if they want to. Unlike other criminal charges, sentencing remains the same, no matter the circumstances. So, if you were in possession of a controlled substance that comes with a 5-year sentence, this is the time you will serve.
As scary as this seems, do not worry. With the help of a skilled criminal defense attorney, you will be able to get around these mandatory minimum sentencing rules. If your charges are reduced, then you won't face such a severe punishment. In some cases, you may even have your charges dropped altogether.
We're Florida's top litigation team with over 75 years of combined experience
Drug Schedules Explained
It is important to know which schedule the drug you were in possession of falls under. Schedules are Florida's system for classifying drugs that are regarded as controlled substances. They have been divided based on how potentially harmful and addictive the government believes them to be. Some of these classifications may be surprising, but this is because not all of the government's decisions were based on scientific research.
Schedule one drugs are substances that are considered to have the most potential for harm, abuse, and addiction. Schedule five are the drugs that are the least likely to cause harm to the public.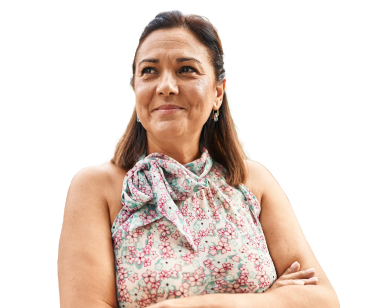 From the initial call to updates on your case status, we are here to get you answers.
Drug Schedule Examples
Here is a list of the different drug schedules and examples of the substances classified in each:
Schedule I – These substances pose the greatest risk to people and are classified as such due to their complete lack of medicinal properties. Examples include heroin and meth.
Schedule II – Whilst these drugs are still risky for human consumption, they do have some recognized medical benefits, with some being available via prescription. Examples include OxyContin, cocaine, and methadone.
Schedule III – These are middling drugs that could be dangerous for someone's safety. Examples include steroids, ketamine, and codeine products.
Schedule IV – With a much lower risk of harm, these drugs are the second-lowest on this list. Examples include Valium, Tramadol, and Xanax.
Schedule V – Without much potential for harm, these substances are the lowest possible schedule. Examples include Motfen and Lyrica.
What Are Some Possible Defense Against Possession With Intent to Sell Charges?
You'll be happy to hear that criminal defense attorneys are often successful in getting their client's charges reduced when defending possession with intent to sell cases. It can be very difficult to prove that you had the intention of selling the illegal substance beyond a reasonable doubt.
It is difficult to outline exact defenses that your attorney may use as every case is different. Any good lawyer will build their defense around the details and circumstances under which you were arrested.
However, the following is a list of defenses that our team has used in previous cases:
The arresting officers used entrapment to make the arrest.
The illegal substance did not belong to the plaintiff.
Law enforcement failed to correctly identify the drug.
Police officers illegally obtained evidence.
The plaintiff was misidentified and was not the actual suspect.
There was no arrest warrant, or the warrant was invalid. This would make any arrest inadmissible in court.
The illegal substance was weighed incorrectly.
Whilst these are only examples of defenses that may be applicable to your case, they illustrate the variety of ways in which your lawyer can get your charges reduced. In working was us at The Law Place, you will get a defense that is designed specifically for you and your case. Call us today for a free consultation.
How Do Constructive Possession Charges Work in Fort Myers?
Constructive possession laws may help to ease the charge you face for possession of an illegal substance in Florida. Constructive possession is simply being charged for owning a drug that was found in a communal location, like a car, rather than on your person.
In order to convict you, the prosecution must be able to provide evidence proving three things:
The defendant was in control of the substance.
The defendant knew of the whereabouts of the drugs.
The defendant knew that the substance was illegal.
If you are facing possession with intent to sell charges, this may be good news. Each of those three points must be proved beyond a reasonable doubt, and it is the responsibility of the government to do so. Therefore, this is another potential defense that one of our attorneys could use to get your charges reduced or dropped.
What Benefits Are There to Legal Representation in Fort Myers?
Being charged with possession with intent to sell can be a scary prospect. You may feel like you have no one to turn to or that there is no help available. We understand that the odds seem against you when facing the force of the law and the complexities that it has.
However, this doesn't need to be the case. An experienced attorney will have the knowledge and compassion to help ease your worry and gain your trust.
The first step will be to go through every option available to you, giving impartial advice and answering any questions you have. Being in the know and having a plan of action will start helping to reduce your stress.
Even before proceedings have begun, the presence of legal representation will prove to the judge and the jury that you are serious about your situation. There is power in perception, and it may just help you in the long run.
Any lawyer worth your time and money will conduct a thorough investigation before going to court. This will allow them to identify every possible defense and build a case that will see your charges dropped or reduced. If you are looking for a legal team in Fort Myers, then look no further than The Law Place.
Selecting Your Fort Myers Drug Possession Lawyer
Fort Myers has a wide variety of laws firms available, which can make it difficult to know who to work with. The following is a list of qualities that you should look for in any potential attorney:
Trustworthiness.
Experience relevant to your case.
Ability to negotiate.
Testimonials from previous clients.
Contact The Law Place Today
If you are facing charges of drug possession with intent to sell, then you need to act quickly and hire a criminal defense attorney with enough experience to represent you properly. Time is of the essence, and acting with haste will give your attorney more time to work on your defense. The Florida legal system takes drug possession charges very seriously, so it is vital that you do too.
At The Law Place, our team will work on your case together in order to maximize your success. Your primary attorney will be able to provide you with all the information you need, but the whole team will contribute their knowledge and skills to your defense.
We are proud of our strong attorney-client relationships and can assure you that we are completely transparent with every client. For example, you will be given a quote of the legal costs at the beginning of the process, and this figure will not change, no matter how much work goes into your case. We guarantee that there will be no hidden costs and fees.
Furthermore, many of our attorneys have the highest possible AVVO ratings of 10.0. This number is decided through careful consideration of a number of factors, including client testimonies, trial skills, number of years practicing, and awards received.
At The Law Place, we are committed to making sure that every client has the best representation possible. Our lines are open 24 hours a day, 7 days a week, so call us today to schedule a free consultation.