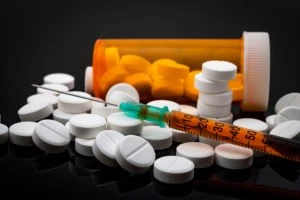 Drug laws are extremely strict in the State of Florida. If an individual is charged and convicted of purchasing illegal drugs over 10 grams, they could face incredibly severe penalties. The severity of the punishment depends largely on the type of illegal substance purchased as well as the amount found on the person. These punishments can include hefty fines, jail sentences, and receiving a felony charge. The consequences of being caught purchasing or possessing illegal drugs can last a lifetime, and those convicted of the crime often have difficulty in finding employment in the future.
If you have been charged with a drug crime that involved the purchasing of 10 grams or more of an illegal substance, we highly recommend hiring a professional criminal defense attorney. At The Law Place, our team of lawyers has over 75 years of combined experience in handling criminal defense cases. We have ample experience in defending individuals against drug charges such as drug trafficking and possession with intent to sell.  We have dealt with thousands of drug-related cases in Fort Myers and across Florida, so we know what we're doing when it comes to defending clients with cases just like yours.
Our law firm believes that everyone deserves a fair chance to defend themselves when charged with a serious crime, no matter their financial situation. That's why we offer a free consultation service to all our prospective clients. Call us today for a free case evaluation with a criminal defense lawyer and find out how our legal professionals can help you regarding your case.
Florida Law on Possession of a Controlled Substance
Laws involving drug crimes are usually very strict in most states in the US, and Florida is no exception. Under Florida Statute 893.13, it is illegal to:
Manufacture or distribute controlled substances.
Possess a controlled substance with the intent to sell, manufacture or deliver.
Sell controlled substances.
Even if you had no intention of selling the drug in your possession when arrested, a prosecutor might try to charge you with this offense. Florida authorities hope to reduce drug-related crimes in the state by charging individuals in possession of drugs with the most serious charges possible, including drug trafficking. If you are found with small bags, scales, syringes, or other drug-related equipment on your person at the time of the arrest, this could be used as evidence against you. Being caught with this type of equipment in addition to an illegal drug could be used by a prosecutor as evidence of drug trafficking in a court of law.
Drug trafficking charges are treated even more seriously than offenses related to the possession of controlled substances. Without a criminal defense lawyer fighting in your corner, it can be incredibly difficult to get your charge reduced or dismissed in court. Call The Law Place to schedule a free consultation with a criminal defense attorney and let us defend you in your case.
Our team of dedicated attorneys fight and win for Floridians.
The Five Drug Schedules in Florida
Florida law categorizes different controlled substances based on their potential for abuse, addiction, and harm. Under Florida Statute 893.03, these categories range from a scale from one to five. Controlled substances in Schedule one are deemed as the most dangerous and addictive, whereas a controlled substance in Schedule five is considered the least. If an individual is charged with purchasing a Schedule one drug, they will incur the most severe penalties, while the purchasing of a Schedule five controlled substance will probably incur the least severe penalty. We remind clients that the purchase of any controlled substances in Florida can lead to serious penalties, no matter their Schedule.
Schedule 1
These drugs are considered to be the most harmful and addictive drugs in circulation, and therefore purchasing these drugs can result in receiving the most severe penalties, including jail time. Schedule 1 drugs include:
Cannabis.
DMT.
Heroin.
MDMA.
MDA.
Mescaline.
Peyote.
LSD.
Crack cocaine.
Schedule 2
Some of the drugs in Schedule 2 can be administered by a medical professional in order to treat severe pain and physical suffering. However, these substances can be highly addictive and have extremely detrimental effects on the body when abused. These drugs include:
Morphine.
Codeine.
Methadone.
Fentanyl.
Cocaine.
Oxycodone.
Methamphetamine.
Schedule 3
These drugs can be used for medical reasons in a similar way to the substances in Schedule 2. However, Schedule 3 drugs have fewer negative side effects than those mentioned in Schedule 2. Despite this, these drugs are still dangerous and can lead to devastating consequences when taken without the approval of a medical professional. These drugs include:
Anabolic steroids.
Ketamine.
Schedule 4
Many Schedule 4 substances offer relief for conditions such as anxiety and depression. Although these prescription drugs can still be addictive, they have a lower potential for dependency than Schedule 3 substances. You could face a criminal charge for purchasing a Schedule 4 drug without a prescription from a licensed doctor. Schedule 4 drugs include:
Alprazolam.
Zopiclone.
Tramadol.
Loprazolam.
Diazepam (Valium).
Alprazolam (Xanax).
Schedule 5
Schedule 5 substances are widely taken in Florida with a valid doctor's prescription. Although these substances have a very low potential for dependency and abuse, there are still strict rules related to their sale. Schedule 5 drugs include:
Codeine, which is usually found in prescription drugs such as cough medicines.
Penalties for Possession of Illegal Substances in Florida
The penalties an individual may receive for the possession of controlled substances depend on the factors surrounding their charge. Florida Statute 775.083 states that the severity of the punishment for purchasing a controlled substance varies depending on the type of drug involved as well as the amount found on the person at the time of the arrest. The following list offers examples of potential penalties one may incur for the possession of illegal drugs:
First-degree misdemeanor – The typical penalty for the possession of under 20 grams of marijuana is a maximum fine of $1,000 as well as up to one year in jail. Being in possession of over 20 grams of this substance will be treated as a third-degree felony.
Third-degree felony – Being in possession of 10 grams or more of any illegal drug can lead to a maximum fine of $5,000 and up to five years in prison.
First-degree felony – The possession of up to 10 grams of a Schedule 1 drug in Florida can lead to a fine of up to $10,000 and up to 30 years in prison.
Being in possession of any controlled substance is usually punishable under Florida law, and penalties are rarely lenient in the State of Florida. Fines are usually large for drug charges as officials hope they act as a deterrent for future drug users or dealers, and spending time in jail can be a real threat if found guilty of possessing a controlled substance. Don't hesitate to contact The Law Place to talk to a lawyer who can help you avoid these crippling fines and a potential prison sentence.
We're Florida's top litigation team with over 75 years of combined experience
Purchasing a Controlled Substance in Florida
When determining penalties for offenses involving the purchase of drugs, prosecutors take a variety of factors into account. Factors that may determine the penalty for the purchasing of a controlled substance include:
Location of the sale – If the sale was made near child-friendly areas such as playgrounds or school premises, the offender could receive a harsher penalty.
Age – minors may receive a different penalty from adults due to their age.
Criminal history – If this is the offender's first-time offense, the punishment they will receive may be more lenient in contrast to a second or third-time offender's.
Violence – If the sale of the drug involved a violent altercation or if deadly weapons were used, then the severity of the penalty may increase significantly.
Purpose of sale – A person, buying illegal substances with the intention to sell rather than for personal use may receive a harsher penalty. Penalties for drug trafficking crimes are some of the harshest of penalties under Florida law.
A criminal defense attorney at The Law Place can review your charges and work to reduce them through their extensive knowledge of the Florida legal system. Our team of lawyers has an impressive success rate when it comes to reducing penalties that our clients receive, and in some cases, we have been able to get charges completely dismissed for our clients. Get in touch with our law office as soon as possible to receive valuable legal advice and guidance regarding your case.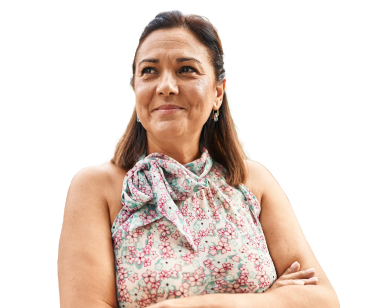 From the initial call to updates on your case status, we are here to get you answers.
Drug Trafficking Laws in Florida
Drug trafficking offenses are extremely serious in the eyes of the law. Drug trafficking can involve the manufacturing, distributing, and selling of substances that are illegal. Trafficking a high amount of illegal substances is considered to be a first-degree felony in Florida. Being charged with a first-degree felony can result in receiving a mandatory minimum jail sentence of three years and a maximum of thirty years imprisonment. Additionally, being convicted of this serious felony can lead to a fine of up to $10,000.
You may face serious charges if found guilty of trafficking drugs in certain quantities. The higher the amount of a substance in your possession, the harsher the penalties will be. The following list offers examples of drug trafficking charges that an individual could face with certain drugs:
Cannabis – A mandatory minimum prison sentence of three years if caught with 25-2,000 pounds of cannabis. This sentence can increase to up to fifteen years in prison if caught with over 10,000 pounds of cannabis.
Cocaine – If you are found with over 28 grams of cocaine, you may be charged with drug trafficking offenses and receive a mandatory minimum sentence of three years in jail and a fine of $50,000. If an individual is found with up to 200 grams of cocaine, they may face a maximum fine of $100,000 and a mandatory minimum prison sentence of seven years.
Opioid derivatives, including heroin – You may be faced with up to fifteen years in jail and a maximum fine of $10,000 if caught in possession of an opioid derivative weighing between 18 and 28 grams. Being found in possession of over 28 grams of opiates, including heroin, can result in twenty-five years imprisonment and a fine of $500,000.
Common Defenses Against a Criminal Drug Charge
Having a professional and experienced defense attorney representing you is essential when challenging a criminal drug charge. Our lawyers at The Law Place may be able to reduce or even exonerate you of your criminal charges by proving negligence on the part of law enforcement. Examples of negligence include:
The misidentification of the substance that the accused allegedly purchased.
Incorrect weighing of the controlled substance by law enforcement can lead to the offender unfairly receiving a harsher penalty.
Unlawful practices including searching an individual's property without an official search warrant.
Evidence used against our clients can often be rejected if an attorney can prove that the evidence provided is misleading, false, or has been collected unlawfully. Our attorneys are extremely familiar with Florida laws on collecting and preserving evidence. Therefore, it is possible that an attorney at The Law Place will be able to prove that law enforcement acted unlawfully when dealing with your charges. This can be grounds for the reduction or exoneration of your charges. To receive the best legal defense representatives, call our office today for a free consultation.
Contact The Law Place
Drug laws in the State of Florida are incredibly strict, which is why hiring the most proficient legal representative to handle your case is extremely important. By trusting in our attorneys to take on your case, you may be able to reduce your fine, avoid a jail sentence, and even get your charges dismissed.
An attorney at The Law Place can offer useful legal advice surrounding your case and ensure you get the best outcome possible. We understand how stressful facing these serious charges can be, so we support and assist our clients from their first consultation until their case is settled. The Florida legal system may appear daunting and complex. However, our lawyers deal with all legal proceedings, including filing important paperwork and leading negotiations so that you don't have to.
Our phone lines are available 24 hours a day, 7 days a week, so someone will always be ready to take your call. Contact us today to speak to a trusted attorney who can determine the best approach to defend you against your charges.