Birth injuries – a term no parent wants to hear, yet a harsh reality that many face. An expected joyous event is clouded by complications that can potentially alter the course of a child's life. In the United States, approximately 28,000 infants are affected by birth injuries each year, and a large number of these cases occur in Florida. The potential lifelong consequences of such injuries for the child and their family are immeasurable and often include physical, emotional, and financial hardship.
Families affected by birth injuries often find themselves navigating a complex labyrinth of medical jargon, healthcare bureaucracy, and legal challenges. That's where a qualified Florida birth injury lawyer becomes indispensable. A knowledgeable attorney in this specific field of law is equipped to help families understand their rights and guide them through the complicated legal processes associated with birth injury claims. They are skilled at reviewing medical records, investigating the circumstances leading to the injury, identifying medical negligence, and most importantly, holding negligent parties accountable.
A birth injury claim is a form of legal recourse available to parents when their child's injury was preventable and occurred as a result of medical negligence. These claims can be complex, involving various medical and legal intricacies. However, with the right legal assistance, it is possible for families to secure compensation for medical expenses, pain and suffering, ongoing care costs, and other damages.
Birth injury lawsuits are a step further in the legal process, typically pursued when settlement negotiations do not yield a satisfactory outcome. These lawsuits are heard in court, where a judge or jury determines the outcome based on the presented evidence. As with claims, the potential compensation from a lawsuit can assist with the burdensome costs associated with a child's birth injury.
At this point, you might feel overwhelmed, and that's normal. These challenges are immense, and you should not face them alone. That's why The Law Place is here to help. Our team of experienced Florida birth injury attorneys stands ready to fight for your family's rights and work tirelessly to secure the justice your child deserves.
So, if your family is dealing with the life-altering consequences of a birth injury, don't hesitate to take the first step toward holding the responsible parties accountable. Contact The Law Place today for a free consultation with a Florida personal injury lawyer, and let's explore how we can assist you on your path to justice.
Was My Child's Birth Injury Preventable?
In many cases, birth injuries result from unavoidable complications during pregnancy or delivery. However, a significant proportion of birth injuries are preventable, caused by errors, negligence, or malpractice on the part of healthcare professionals. When medical practitioners fail to adhere to standard procedures or do not respond appropriately to complications, the consequences can be devastating for the newborn.
Negligence, in the context of medical malpractice, occurs when a medical professional's conduct falls below the generally accepted standard of care. This means that another reasonable practitioner, in the same circumstance, would have acted differently, potentially preventing the injury. For example, negligence could include failing to monitor a baby's vital signs during delivery or not responding promptly to signs of fetal distress.
Medical malpractice takes negligence a step further, involving a violation of professional duty that directly results in harm to the patient. In a birth injury context, this could include errors such as incorrect use of delivery instruments, inappropriate administration of medication, or failure to perform a timely cesarean section when needed.
Identifying negligence or malpractice is not always straightforward, as it often requires an understanding of medical procedures and knowledge of the standard of care expected in specific scenarios. This is where the guidance of a Florida birth injury attorney can be crucial.
An experienced birth injury lawyer is adept at scrutinizing medical records, consulting medical experts, and identifying instances where preventable errors may have occurred. They can discern whether the healthcare provider's conduct constituted negligence or malpractice, contributing to your child's birth injury.
Moreover, the attorney can guide you through the process of filing a medical malpractice claim. In Florida, there are specific requirements and timelines for such claims, and an attorney can ensure that your case complies with these regulations.
In essence, if you are questioning whether your child's birth injury was preventable, it is advisable to consult with a qualified Florida birth injury attorney. They can provide the guidance and support needed to answer this question and pursue justice for your child.
Our team of dedicated attorneys fight and win for Floridians.
Types of Birth Injuries
Birth injuries can range from minor, temporary conditions to severe, lifelong disabilities. Here, we delve into several common and serious birth injuries that families may encounter.
Cerebral Palsy
One of the most serious types of birth injuries, cerebral palsy results from brain damage often occurring before or during birth, or shortly after. It can be caused by lack of oxygen to the baby's brain during labor, severe maternal infections, or traumatic head injury during delivery. Manifesting as impaired muscle coordination and motor skills, cerebral palsy is lifelong and can significantly impact a child's quality of life.
Erb's Palsy
Also known as brachial plexus palsy, Erb's palsy occurs when the nerves in a baby's upper arm are damaged, often during a difficult delivery. This can happen if the baby's shoulder becomes lodged behind the mother's pelvic bone, leading to nerve stretching or tearing as the baby is delivered. The result can be partial or total loss of movement in the affected arm.
Brachial Plexus Injuries
These are injuries to the network of nerves that send signals from the spinal cord to the shoulder, arm, and hand. They can result from excessive pulling or stretching during birth, particularly in situations of shoulder dystocia. The severity of the injury can vary, causing anything from mild weakness to total paralysis of the arm.
Brain Injuries
Brain injuries at birth can result from physical trauma during delivery, oxygen deprivation, or untreated jaundice. Consequences may include cognitive impairment, developmental delays, and physical disabilities. In severe cases, a brain injury at birth can lead to conditions like cerebral palsy or hypoxic-ischemic encephalopathy.
Spinal Cord Injuries
Although less common, spinal cord injuries during birth can result in severe and permanent damage. Often resulting from traumatic stretching, spinal cord injuries can lead to paralysis and neurologic problems. These injuries often occur during breech deliveries or when forceps or vacuum extractors are used improperly.
Each of these injuries can drastically impact a child's life, requiring ongoing medical treatment and potentially impacting their ability to live independently as they grow. In many cases, these injuries are preventable, caused by the negligence or misconduct of a healthcare provider during the birthing process.
How Are Birth Injuries Caused?
Birth injuries can be deeply traumatic, causing significant distress and, in severe cases, leading to lifelong disabilities. Understanding the causes of these injuries is an essential step in seeking justice and compensation. Often, birth injuries can be traced back to medical negligence, lack of proper medical intervention, or complications during childbirth. The origins of these injuries can typically be classified into two forms: prenatal errors and errors during birth.
Prenatal Errors
Medical malpractice can occur during the prenatal stage, leading to birth injuries. For instance, if a healthcare professional fails to identify or manage maternal health conditions, such as preeclampsia or gestational diabetes, the unborn child could be at risk. Similarly, neglecting to monitor fetal growth and development can also lead to preventable injuries. Misdiagnosis or delayed diagnosis of a congenital condition during the prenatal stage is another form of medical negligence that can contribute to birth injuries.
Errors During Birth
Complications during childbirth can result from medical negligence or lack of timely and appropriate intervention. If a healthcare professional mismanages shoulder dystocia, uses delivery instruments like forceps or vacuum extractors incorrectly, or fails to perform a necessary cesarean section in a timely manner, the baby may sustain injuries.
Negligence can manifest in many ways during childbirth. An inattentive or dismissive response to symptoms of fetal distress is a common form of negligence. This could include failing to respond to the baby's abnormal heart rate, decreasing movement, or other signs of distress in an appropriate manner.
Likewise, oxygen deprivation during birth, also known as perinatal asphyxia, is a significant cause of birth injuries. It can occur if the umbilical cord becomes compressed or twisted during labor, or if the placenta separates prematurely. This can result in serious conditions like hypoxic-ischemic encephalopathy or cerebral palsy.
Medical professionals are expected to manage complications that arise during childbirth effectively and quickly to prevent injury to the baby. If an error or omission on their part leads to an injury, it could be a case of medical malpractice.
In some cases, complications during childbirth are unavoidable. However, how these complications are managed can be the determining factor in whether or not a child sustains a birth injury. Some complications that increase the risk of birth injuries include breech births, premature births, and prolonged or rapid labor.
We're Florida's top litigation team with over 75 years of combined experience
The Four Elements of Negligence in a Birth Injury Case
In any birth injury case, establishing the four elements of medical malpractice is critical to proving liability and securing compensation. Understanding the four key elements of negligence—duty of care, breach of duty, causation, and damages—can be instrumental in your case. A qualified Florida birth injury lawyer can assist in gathering the necessary evidence to prove these elements in court.
Duty of Care – Medical professionals are obligated to provide a certain standard of care to their patients. This duty of care requires them to act competently and diligently, as any reasonable healthcare provider would under the same or similar circumstances. In a birth injury case, the duty of care might involve accurately diagnosing conditions, properly monitoring the mother and baby, or adequately responding to signs of fetal distress.
Breach of Duty – Once a duty of care is established, it must be demonstrated that the healthcare provider breached this duty. This could involve actions that a competent medical professional wouldn't have taken, or conversely, failing to take actions that a competent professional would have taken. Examples could include incorrectly using forceps, not responding promptly to indications of fetal distress, or administering the wrong medication.
Causation – Causation is the link between the breach of duty and the birth injury. In other words, it needs to be shown that the healthcare provider's negligence directly caused or significantly contributed to the injury. A birth injury lawyer can use medical records, expert testimonies, and other forms of evidence to establish this causation.
Damages – Finally, it must be proven that the injury resulted in damages or losses. These could be physical, such as pain and suffering, or economic, such as the cost of medical treatments, therapies, or long-term care for the child.
Proving negligence in a birth injury case can be complex and challenging. It requires extensive medical knowledge, legal guidance, and the ability to navigate intricate insurance policies and laws. A skilled Florida birth injury attorney can meticulously review the medical records, consult with medical experts, and use their knowledge and experience to build a strong case on your behalf.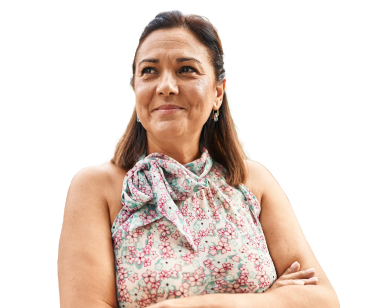 From the initial call to updates on your case status, we are here to get you answers.
The Role of a Florida Birth Injury Lawyer
A Florida birth injury lawyer plays a crucial role in navigating the complexities of medical malpractice and birth injury cases. These cases are usually highly technical and require a strong understanding of both law and medicine.
A skilled birth injury attorney will start by thoroughly reviewing your case, which includes scrutinizing medical records and identifying any possible negligence by doctors or other healthcare professionals. They will look for any indications of preventable errors, such as misdiagnoses, improper use of medical equipment, failure to respond appropriately to signs of fetal distress, and more.
Identifying negligent doctors is a crucial aspect of your birth injury claim. If a doctor failed to uphold their duty of care during prenatal care or childbirth, they could be held responsible for your child's injury. This process often involves consulting with medical experts who can provide insight into what should have happened and where the care went wrong.
Once negligence has been established, your lawyer will start building a comprehensive case to recover compensation. They will calculate the damages, including both economic and non-economic damages, that your family has incurred as a result of the birth injury. Economic damages may include medical bills, the cost of future medical care, and any lost income if you've had to stop work to care for your child. Non-economic damages can include pain and suffering, loss of life's enjoyment, and more.
In addition to compiling a robust case, your Florida birth injury attorney will handle all negotiations with the negligent party's insurance company. Insurance companies often attempt to minimize payouts or deny claims, and having an experienced lawyer on your side can ensure you receive a fair settlement.
Choosing to work with a Florida birth injury lawyer means having a dedicated advocate who can guide you through every step of this complex process, fight for your rights, and ultimately, help you secure the financial compensation your family needs to manage the consequences of a birth injury.
Damages in a Birth Injury Case
In a birth injury lawsuit, the damages represent the compensation that a plaintiff seeks for the harm suffered due to the defendant's negligence. These damages are often divided into two main categories: economic and non-economic damages.
Economic damages are the tangible, out-of-pocket expenses associated with the birth injury. These include the cost of immediate medical treatment following the injury, as well as ongoing medical expenses such as physical therapy, medication, and necessary medical equipment. If the birth injury has resulted in permanent disabilities, there could also be costs associated with home modifications, specialized education, and long-term care. Furthermore, economic damages may also cover the loss of income if parents need to reduce work hours or stop working entirely to care for their child.
Non-economic damages, on the other hand, are intangible losses that don't have a clear monetary value. They include the pain and suffering that the child and the parents have experienced due to the injury. This could involve physical pain, emotional distress, loss of enjoyment of life, or even the loss of relationship between the parent and the child. Calculating non-economic damages can be complex, but a skilled Florida birth injury lawyer can assist in accurately estimating these costs based on precedent and the specific circumstances of your case.
In some cases, punitive damages may also be awarded. These are not intended to compensate the plaintiff but rather to punish the defendant and deter similar behavior in the future. Punitive damages are not common in birth injury cases; they are typically only awarded in instances where the defendant's actions were grossly negligent or intentionally harmful.
The damages in a birth injury case can be substantial, reflecting the serious and long-term consequences of these injuries. By seeking the right legal help, you can ensure that all potential areas of compensation are considered and that you pursue the maximum amount of damages that your situation warrants.
Pain and Suffering
Pain and suffering encompass the physical discomfort and mental distress an injured child may experience due to birth injuries. In a Florida birth injury case, these damages aim to compensate for any physical pain, discomfort, or ongoing health complications the child may endure throughout their life due to common birth injuries. It can also cover psychological suffering, such as anxiety, depression, or trauma, which may arise from living with a long-term health condition or disability.
Emotional Distress
Emotional distress damages acknowledge the psychological impact on the parents following a child's birth injuries. The shock, anxiety, and sorrow of discovering your child has been injured at birth can be deeply distressing. Parents may experience depression, insomnia, and post-traumatic stress disorder (PTSD). Emotional distress damages aim to compensate for the psychological harm parents experience due to their child's injury.
Loss of Life Enjoyment
Loss of life enjoyment damages are claimed when a birth injury leads to a diminished quality of life for the child. If an injury, such as a brachial plexus injury, limits the child's ability to enjoy activities or life experiences they would typically engage in, these damages can be claimed. This can include physical activities, social interaction, and educational opportunities that are compromised due to the injury.
Loss of Earning Capacity
Loss of earning capacity damages consider the future income the injured child might have earned were it not for the birth injury. If the injury results in a disability that will limit their ability to work or earn an income in adulthood, these potential losses can be factored into the compensation. A qualified medical malpractice lawyer can help calculate this, considering the child's likely career path, education, and life expectancy.
Medical Expenses
Medical expenses form a significant part of a claim in a birth injury case. These can cover the costs of immediate medical care following the birth injury, but also ongoing treatments, surgeries, medication, and specialty care the child may need throughout their life. Proving these costs typically requires medical records, bills, and testimony from a medical professional.
Rehabilitation Services
Rehabilitation services damages cover the costs of physical therapy, occupational therapy, speech therapy, or any other form of rehabilitation an injured child may need due to the birth injury. These services can be crucial for the child's development and quality of life, helping them to manage their condition and achieve their full potential. A medical malpractice civil claim, guided by Miami birth injury lawyers, can help cover these costs, including the services themselves, travel to and from appointments, and any necessary equipment.
Florida Birth Injury Lawyer, FAQ
What is considered a birth injury?
Birth injury refers to any type of harm a baby sustains during childbirth due to medical negligence or malpractice. These can include a wide range of injuries, from minor bruising to severe brain damage, which can result in lifelong complications such as cerebral palsy or Erb's palsy.
What is the difference between a birth defect and a birth injury?
A birth defect is a health condition that is present at birth and is often the result of genetic factors or environmental exposures during pregnancy. A birth injury, however, is harm that occurs to a baby during labor and delivery, often due to medical negligence.
How do I know if my child's birth injury was due to medical negligence?
Determining if medical negligence led to a birth injury can be complex. It usually involves reviewing medical records and may require the expertise of medical professionals. Your Florida birth injury lawyers can help gather this evidence and determine if you have a viable medical malpractice case.
How long do I have to file a birth injury lawsuit in Florida?
The statute of limitations for personal injury cases in Florida, including birth injury cases, is two years from when the injury was or should have been discovered. However, there are some exceptions to this rule, so it's essential to consult with a lawyer as soon as possible.
What type of compensation can I expect from a birth injury lawsuit?
Compensation in a birth injury case can cover a variety of damages, including medical expenses, ongoing care costs, pain and suffering, and loss of enjoyment of life. Each case is unique, so the amount of compensation will vary depending on the circumstances.
Can I afford a birth injury lawyer?
Most birth injury attorneys, including those at the Law Place, work on a contingency fee basis. This means you don't pay any legal fees unless you recover compensation in your case.
Why do I need a Florida birth injury attorney?
Navigating a birth injury claim can be complex and stressful. A skilled attorney can guide you through the legal process, gather necessary evidence, negotiate with insurance companies, and advocate for your rights in court, helping to ensure you receive the compensation you and your child deserve.
The Law Place – Florida Birth Injury Attorneys
Choosing the right personal injury lawyer in Florida may feel like a daunting task, but at The Law Place, we believe that we are the right team to support you. Our dedicated and compassionate attorneys understand the profound impact a birth injury can have on your child and your family's life. We're committed to ensuring you receive the justice you deserve, working tirelessly to secure the compensation necessary to provide the best care for your child now and into the future.
Our legal team, armed with comprehensive knowledge of medical malpractice laws, is prepared to guide you through every step of your claim. We understand the importance of scrutinizing medical records, identifying instances of negligence, and standing up to insurance companies to ensure your child's needs are met.
A preventable birth injury should not determine the future of your child. You have the right to seek compensation for your child's medical expenses, future care needs, and for the pain and suffering endured by your child and family.
If your child has suffered a birth injury in Florida, contact The Law Place for a free consultation. Our experienced birth injury lawyers are ready to listen, support, and fight for your family's rights. We can help turn the distressing aftermath of a birth injury into a path towards hope and recovery.