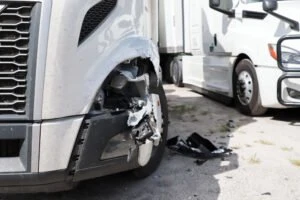 Accidents are chaotic, overwhelming, and often life-altering. When the dust settles and reality dawns, the aftermath of a truck accident can be a labyrinth of complexities, legal red tape, and insurance claims, especially when it involves commercial trucks like those of Inland Transport. In these challenging times, you need a steadfast advocate to guide you through this labyrinth and toward justice—this is where The Law Place steps in.
With years of experience and a track record of success, our Florida-based law firm is uniqley prepared to handle truck accident cases. We understand that each accident is unique, encompassing its own nuances, challenges, and complexities. That's why we're committed to delivering personalized, thorough legal support that addresses your unique situation and helps you navigate the aftermath of your accident.
What makes us stand out is our dedication to our clients. We operate on a 'no-win, no-fee' basis, which means our interest is purely in securing justice for you. Our payment only comes from the compensation we win for you, ensuring our motivations align entirely with your best interests.
At The Law Place, we are not just attorneys; we are your dedicated support system, tirelessly working towards securing the compensation you deserve while you focus on your recovery.
We know that deciding to enlist legal help can feel daunting, which is why we offer a free consultation. This initial consultation provides you with an opportunity to discuss your case with our experienced attorneys, who can help clarify your legal position and outline potential paths forward.
The road to recovery following a truck accident can be long and arduous, but you don't have to walk it alone. With The Law Place, you'll have a dedicated, experienced, and compassionate legal team right beside you.
Contact us today at (941) 444-4444 for a free consultation with an experienced Florida truck accident attorney.
Let us help you on your journey towards justice and healing.
Inland Transport Trucking Accident: A Closer Look
Inland Transport is a significant player in the commercial trucking industry, handling the movement of goods across Florida and beyond. While their vast fleet of vehicles is crucial to the state's economy, it also presents a higher likelihood of involvement in road accidents. When an Inland Transport truck is involved in an accident, the scale of impact is often massive due to the sheer size and weight of these commercial vehicles.
Trucking accidents involving Inland Transport vehicles can occur due to various factors. These may include driver fatigue, speeding, improper loading, or equipment malfunction. Additionally, the company's responsibility for maintaining its fleet and ensuring adherence to safety standards comes into play. It's important to understand that trucking companies, like Inland Transport, are often involved in accident investigations and subsequent legal proceedings.
An accident involving a commercial vehicle such as those operated by Inland Transport can lead to severe damage and injuries, often resulting in extensive medical bills, loss of earnings, and emotional trauma. When this happens, it's crucial to have a legal team on your side that understands the intricacies of trucking accidents and can thoroughly investigate to determine the underlying causes and potential negligence.
While Inland Transport is a reputable organization, accidents involving their vehicles can and do occur. Understanding the role this company plays in such incidents is key to navigating the aftermath and seeking justice. By comprehending the inner workings of such accidents, you'll be better equipped to tackle the legal challenges that lie ahead.
Our team of dedicated attorneys fight and win for Floridians.
New Florida "Modified" Comparative Fault Law
Florida has recently adopted a new modified comparative fault law. Under this law you can demand compensation even if you had a part in causing the accident. However, your compensation shrinks proportionate to your fault. A personal injury advocate can explain this in terms of your specific circumstance.
The most important thing to remember under this new law is that if you're found to be at 50% or more at fault for the accident, your eligibility to file a claim under this statute is forfeited.
Causes of Florida Truck Accidents
Understanding the causes of truck accidents is crucial to preventing them and seeking justice when they do occur. In this section, we will explore several common factors that contribute to these tragic incidents.
Driver Negligence
Negligence is a leading cause of truck accidents in Florida. It can take many forms, such as distracted driving, excessive speed, or driving under the influence. Distracted driving includes activities like texting, eating, or using a navigation system while driving. Excessive speed can make it difficult for a truck to stop or maneuver in time to avoid a collision, while driving under the influence impairs the driver's reaction time and judgment.
Truck Driver Fatigue
Fatigue is another major factor contributing to truck accidents. Truck drivers often work long hours, which can lead to drowsiness or even falling asleep at the wheel. Fatigue can impair a driver's ability to react quickly and make safe driving decisions, increasing the risk of a crash.
Poor Vehicle Maintenance
A poorly maintained vehicle can lead to catastrophic accidents. Trucks require regular maintenance to ensure that all parts, including brakes, tires, and lights, are functioning properly. If a trucking company neglects this responsibility, it can lead to serious accidents.
Adverse Weather Conditions
Florida's weather can often be unpredictable, and severe weather conditions can increase the risk of a truck accident. Rain, fog, or high winds can make roads slippery or reduce visibility, making it more challenging for drivers to control their vehicles or see other road users.
Complex Roadways
The complex nature of Florida's roads, especially in areas like Palm Coast and Orlando, can contribute to truck accidents. Navigating congested roads, construction zones, and unfamiliar routes can be challenging, particularly for large trucks.
We're Florida's top litigation team with over 75 years of combined experience
Common Types of Florida Truck Accidents
Semi-truck accidents are not all the same. The specifics of a collision can vary greatly based on factors like the types of vehicles involved, the speed at which they were traveling, and the road conditions at the time. Here, we will explore some of the most common types of truck accidents seen on Florida's roads.
Jackknife Accidents
A jackknife accident happens when the trailer of a truck swings out to the side, forming a 90-degree angle with the cab. This type of accident is especially dangerous because it often involves multiple lanes of traffic and can result in a multi-vehicle pile-up.
Rollover Accidents
Rollover accidents occur when a truck rolls over onto its side or even completely onto its roof. Factors such as high speed, sharp turns, sudden braking, or shifting cargo can cause these accidents. Rollover accidents are particularly hazardous as they can lead to severe injuries or fatalities and cause considerable damage to surrounding vehicles and infrastructure.
Underride and Override Accidents
In an underride accident, a smaller vehicle becomes trapped under a larger truck or trailer. Similarly, an override accident happens when a truck drives over a smaller vehicle in front of it. Both types of accidents usually result in severe or fatal injuries due to the force involved and the smaller vehicle's vulnerability.
Blind Spot Accidents
Large commercial trucks have sizable blind spots on all four sides, known as "No Zones." When other drivers stay in these blind spots, truck drivers may not see them, leading to collisions when the truck changes lanes or turns.
Rear-end Collisions
A rear-end collision happens when a truck crashes into the vehicle in front of it. Due to the size and weight of commercial trucks, even a low-speed rear-end collision can cause significant damage and injury.
Each type of truck accident brings unique challenges and considerations. Understanding these types can help victims and their attorneys identify negligence, establish liability, and pursue the appropriate course of legal action.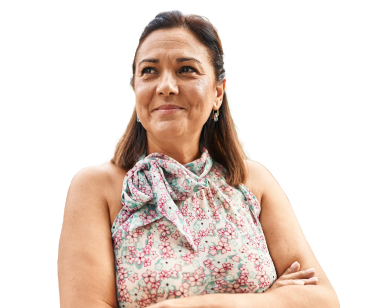 From the initial call to updates on your case status, we are here to get you answers.
The Role of Negligence in a Semi Truck Accident Case
When it comes to semi-truck accidents in Florida, negligence often plays a significant role. Negligence refers to a failure to behave with the level of care that a reasonable person would have exercised under the same circumstances. If a truck driver or other party is negligent, they can be held legally responsible for any resulting injuries or damages.
In a typical car accident, establishing liability usually involves determining which driver negligent. However, in a truck accident, the situation can be far more complex. A single truck accident may involve multiple negligent parties, each contributing to the accident in different ways. This complexity is one reason why having an experienced Florida truck accident lawyer is essential to pursuing a successful claim.
Here are some common forms of negligence seen in semi-truck accidents:
Driver Negligence
Semi-truck drivers, like all drivers, have a responsibility to operate their vehicles safely. However, driver negligence can take many forms. It could involve reckless behaviors like speeding, aggressive driving, or violating traffic laws. Other forms of driver negligence include driving under the influence of drugs or alcohol, distracted driving, or driving while fatigued.
Trucking Company Negligence
Trucking companies can also be negligent in various ways. They might fail to properly maintain their vehicles, leading to mechanical failures that can cause accidents. Additionally, they might push drivers to exceed legal limits on driving hours, leading to fatigue-related accidents. Some companies also fail to properly screen or train their drivers, putting unsafe operators on the road.
Negligence in Loading
Improper loading of cargo can lead to catastrophic accidents. Cargo should be properly secured and evenly distributed to avoid shifting during transit, which can cause the driver to lose control. Overloading the truck beyond its weight capacity is also a form of negligence, as it can lead to brake failure or tire blowouts.
Manufacturer Negligence
In some cases, the manufacturer of a truck or its parts can be negligent. If a faulty part causes an accident, the manufacturer can be held liable. This might involve issues like defective brakes, faulty steering components, or inadequate safety features.
Common Injuries in Florida Truck Accidents
Truck accidents, given their nature, can lead to a variety of severe injuries. The sheer size and weight of large commercial trucks make them potentially devastating when they collide with smaller passenger vehicles. The following are some of the most common injuries that victims of Florida truck accidents may experience.
Traumatic Brain Injuries (TBIs)
TBIs are among the most serious injuries one can sustain in a truck accident. They can result from a strong blow or jolt to the head or body, causing brain dysfunction. TBIs can lead to long-term cognitive, physical, and behavioral changes, requiring extensive medical treatment and rehabilitation.
Spinal Cord Injuries
Spinal cord injuries can occur if the force of the truck accident impacts the spine, leading to potential paralysis (paraplegia or quadriplegia), nerve damage, and chronic pain. These injuries typically require immediate medical attention and may require lifelong care and support.
Broken Bones
The force of a truck collision can easily lead to broken bones. This can include fractures to the arms, legs, ribs, or potentially severe injuries like a broken pelvis or skull fractures. These injuries can be incredibly painful and may require surgery and extensive rehabilitation.
Internal Injuries
The blunt force trauma from a truck accident can cause internal injuries, including damage to organs, internal bleeding, and other life-threatening conditions that require immediate medical treatment.
Soft Tissue Injuries
Soft tissue injuries, such as sprains, strains, or tears to muscles, ligaments, and tendons, are also common in truck accidents. Whiplash, a specific type of neck injury, is a common truck accident injury.
Emotional and Psychological Trauma
Not all injuries from a truck accident are physical. Many truck accident victims experience significant emotional and psychological trauma following an accident, including symptoms of post-traumatic stress disorder (PTSD), anxiety, and depression.
These injuries, among others, highlight the seriousness of truck accidents and why it's crucial to seek immediate medical attention after such an accident. Furthermore, the compensation sought in a truck accident claim should reflect not only the immediate medical expenses but also account for the long-term impacts of these serious injuries.
Types of Damages You May Be Able to Recover
Being involved in a truck accident can be a traumatic experience, leading to considerable financial, physical, and emotional burdens. Fortunately, if you've been involved in such an accident in Florida, you might be eligible to recover various types of damages. Here are the primary categories:
Medical Expenses
This category covers all the medical bills you've incurred as a result of the accident. It includes everything from the cost of emergency room visits, hospital stays, surgeries, medications, to rehabilitative services, and any future medical care related to your injuries.
Lost Wages
If your injuries from the truck accident force you to miss work, you can seek compensation for lost wages. This also covers lost earning capacity if your injuries render you unable to earn the same amount of money as you did before the accident.
Property Damage
If your vehicle was damaged or destroyed in the truck accident, you might be eligible to recover the costs of repair or replacement.
Pain and Suffering
Florida law recognizes that accident victims often endure considerable physical pain and emotional suffering. These non-economic damages are intended to compensate for the physical discomfort and emotional distress experienced due to the accident.
Punitive Damages
In cases where the truck driver's or trucking company's actions were especially reckless or negligent, you may be awarded punitive damages. These are designed not as compensation, but as a punishment for the responsible party and a deterrent to prevent similar behavior in the future.
The Role of Florida Truck Accident Attorneys
When you're recovering from a truck accident, dealing with legal issues and insurance companies can be overwhelming. This is where Florida truck accident attorneys step in. They shoulder the burden of legal procedures and negotiations, allowing you to focus on your recovery.
Legal Advice
A truck accident attorney can explain your rights and legal options, guide you on the best course of action, and advise you on how to deal with insurance companies and legal proceedings.
Investigation and Evidence Gathering
To make a compelling case, it's essential to gather substantial evidence. Your attorney will thoroughly investigate the accident, collect necessary evidence, interview witnesses, and consult with experts if required. This evidence can strengthen your case and increase your chances of securing fair compensation.
Determining Liability
In many truck accidents, multiple parties could be held liable. These could include the truck driver, the trucking company, the manufacturer of faulty truck parts, and more. An experienced attorney can help determine all parties responsible for your accident and hold them accountable.
Negotiating with Insurance Companies
Insurance companies often employ tactics to minimize their payouts. A skilled attorney can counter these tactics, negotiate on your behalf, and ensure that you receive the full compensation you deserve.
Representation in Court
If your case goes to court, a truck accident attorney will represent you, presenting your case in the most effective manner and arguing on your behalf.
Damage Assessment
An attorney can help calculate all the damages you've incurred as a result of the accident, including medical bills, lost wages, property damage, and non-economic damages like pain and suffering.
Why You Should Call The Law Place After a Florida Truck Accident
Choosing the right legal representation following a truck accident is a crucial decision, one that can significantly impact the outcome of your case. At The Law Place, we're equipped with the experience and dedication to stand by your side throughout this challenging journey. Here's why you should consider us:
Free Consultation
We believe that everyone should have access to quality legal advice, regardless of their financial circumstances. That's why we offer a free initial consultation. It's an opportunity for you to learn more about us, understand your rights and legal options, and ask any questions you may have.
No-Win, No-Fee Basis
At The Law Place, we operate on a contingency basis, as dictated by the State Bar Association. This means that we only get paid if we win your case. Our fees will come from the settlement or verdict amount, so you don't have to worry about any out-of-pocket expenses. This ensures that our interests are directly aligned with yours – we are committed to securing the best possible outcome for you.
Experienced and Skilled Attorneys
Our team of attorneys has over 75 years of combined experience handling personal injury and truck accident cases. We have an in-depth understanding of Florida's complex truck accident laws and are well-versed in dealing with insurance companies.
AVVO Rating
Our lead attorney, David, has received a 10.0 rating on AVVO, a trusted platform for lawyer ratings. This top rating indicates his extensive legal experience, impeccable professional conduct, and strong endorsements from clients and peers.
Team Approach
At The Law Place, we believe in a team-based approach. When you choose us, you're not just hiring one attorney but an entire team of legal professionals. This approach allows us to pool our resources and knowledge to build a strong case for you.
Dedicated Support
We understand that the aftermath of a truck accident can be an emotionally challenging time. Our team is dedicated to providing not only legal support but also emotional support. We're here to listen, understand, and guide you every step of the way.
Navigating Wrongful Death After a Truck Accident
Losing a loved one in a tragic truck accident is an experience that no one should have to endure. The profound pain and shock can be overwhelming, and it is a time when compassion, understanding, and emotional support are most needed. At the same time, it's also a moment when families face an array of legal and financial uncertainties and challenges that come with a wrongful death.
A wrongful death is when a person's life is lost due to the negligence, recklessness, or deliberate wrongdoing of another. In the realm of truck accidents, wrongful death can occur as a result of several factors such as driver error, inadequate truck maintenance, or the disregard of trucking regulations by commercial entities.
While the pain of such a loss can never be fully alleviated, pursuing a wrongful death claim can provide a sense of justice and deliver financial security to the family left behind. However, navigating the complexities of such a claim in the midst of grief can be distressing and confusing.
That's where The Law Place comes in. We are committed to providing comprehensive legal support during these difficult times. Our skilled attorneys have substantial experience dealing with wrongful death cases that arise from truck accidents, and they have a deep understanding of the intricacies of Florida's wrongful death laws.
But our role extends beyond providing legal counsel. We recognize that our clients are dealing with an immense personal loss, and they deserve to be treated with empathy and respect. We are here to provide emotional support, lend a listening ear, and reassure you that you are not alone in this journey.
Our team will take on the burden of investigating the accident, gathering the necessary evidence, and building a robust case on your behalf, allowing you to focus on remembering your loved one and beginning the healing process.
Choosing The Law Place means opting for a legal team that not only has the requisite legal acumen but also a genuine understanding of the emotional upheaval that a wrongful death can cause. We believe in standing beside our clients, supporting them, and fighting for justice on their behalf.
Inland Transport Truck Accident Lawyer Florida, FAQ
How long do I have to file a lawsuit after a truck accident in Florida?
Florida's statute of limitations generally allows for four years from the date of the accident to file a lawsuit for personal injury. In the case of wrongful death, the limit is two years from the date of death.
Are trucking companies required to carry insurance in Florida?
Yes, commercial trucking companies are required by law to carry a minimum level of liability insurance. The exact amount depends on the type of freight they carry and the size of their trucks.
What if I'm partly to blame for the truck accident? Can I still recover damages?
Florida follows a "pure comparative negligence" rule, which means you can still recover damages even if you were partly at fault. However, your compensation will be reduced by the percentage of your fault.
Can a trucking company be held responsible for an accident caused by driver fatigue?
Yes. If the trucking company encouraged or allowed its drivers to violate the Hours of Service regulations set by the FMCSA, it could be held accountable for accidents caused due to driver fatigue.
What should I do immediately after a truck accident in Florida?
After ensuring your safety and seeking medical help, gather as much evidence from the accident scene as possible. Contact law enforcement to file an accident report. Avoid speaking to insurance representatives before talking to a lawyer.
Are there special laws governing truck drivers and trucking companies in Florida?
Yes, there are both federal and state laws regulating the trucking industry. These include rules for hours of service, vehicle maintenance, driver qualifications, and weight/load restrictions, among others. Violations of these regulations can be used to establish liability in a truck accident case.
Can I recover damages if my loved one was a truck driver and died in a truck accident?
Yes, if your loved one was a truck driver and died due to the negligence of others, like a maintenance company or parts manufacturer, you may be entitled to file a wrongful death claim.
Speak to One of Our Florida Truck Accident Lawyers Today
After being involved in a truck accident, the road to recovery can be challenging and overwhelming. Dealing with injuries, financial burdens, and legal complexities can feel like an uphill battle. However, you don't have to face this journey alone.
At The Law Place, we are committed to providing the skilled legal representation and compassionate support that you need. Our team of experienced attorneys understands the intricacies of truck accident cases and is dedicated to fighting for your rights and pursuing the compensation you deserve.
From investigating the accident and gathering evidence to negotiating with insurance companies and representing you in court, we will guide you through every step of the legal process. Our goal is to alleviate your burdens, allowing you to focus on healing and rebuilding your life.
By choosing The Law Place, you're choosing a team that has a proven track record of success, a dedication to our clients, and a commitment to delivering justice. We offer free consultations to discuss your case, and we operate on a no-win, no-fee basis, so you don't have to worry about upfront costs.
Don't delay in seeking the legal help you need. Let us fight for your rights, hold negligent parties accountable, and secure the compensation you deserve. Your journey to justice starts with a single call.
Contact The Law Place now for a free consultation at (941) 444-4444.
Take the first step towards reclaiming your life.