If you're reading this, chances are, you or a loved one has been involved in a truck accident. The aftermath can be overwhelming—serious injuries, mounting medical bills, lost income, and the complex legal processes that follow. Truck accidents are not just severe, they're life-altering events that can leave victims and their families devastated.
Truck accidents involving large companies, such as Saia Inc., add an extra layer of complexity. These incidents often involve various intricacies, from understanding the company's operations to identifying potential negligence. In such cases, the path to justice isn't always straightforward, and it's why you need an ally who understands the terrain.
At The Law Place, we comprehend the gravity of your situation and are committed to standing by your side. With our Florida truck accident lawyers, you don't have to go through this ordeal alone. Our team, boasting a combined experience of 75 years, is adept at navigating the challenging landscape of truck accident cases. We'll advocate for your rights, challenge the insurance companies, and strive to get you the compensation you deserve.
Don't allow the chaos of a truck accident to cloud your path to justice. Under our no-win, no-fee guarantee, you have nothing to lose and everything to gain. Let us carry the legal burden, so you can focus on what truly matters—your recovery.
Behind the Big Rigs: Understanding Saia Inc.
Saia Inc. is a well-established name in the trucking industry. Founded in 1924, this American less-than-truckload (LTL) trucking company has grown to become one of the nation's leading carriers. Headquartered in Johns Creek, Georgia, Saia Inc. is renowned for providing regional and interregional LTL services, including time-definite and expedited options.
With a fleet size exceeding 3,800 trucks and employing more than 10,000 individuals, the scale of Saia Inc.'s operations is truly immense. Its services span a wide geographic area, covering 40 states and Puerto Rico. Needless to say, Saia Inc. trucks are a common sight on American highways, including those in Florida.
Given the vast number of Saia Inc. semi trucks on the road, the risk of accidents involving these commercial vehicles is statistically significant. In a densely populated state like Florida, which is notorious for its high auto accident rate, the potential for Saia Inc. truck accidents is unfortunately magnified. Therefore, understanding Saia Inc.'s operations is crucial for any accident victim seeking to navigate the complex legal landscape following a truck accident.
Our team of dedicated attorneys fight and win for Floridians.
Types of Truck Accidents Involving Saia Inc.
Truck accidents can occur in a multitude of ways, each having its unique circumstances and consequences. When dealing with a large trucking company like Saia Inc., it's important to recognize the various types of accidents in which their commercial vehicles may be involved. Understanding these types of accidents can be crucial for identifying responsible parties and determining the appropriate course of legal action.
Jackknife Accidents
Jackknifing refers to a situation where the trailer of a semi-truck swings out to form a 90-degree angle with the tractor. This is often caused by sudden braking or taking a curve at high speed. Given the long hours and extensive mileage that Saia Inc. truck drivers cover, they may face situations where a quick maneuver could lead to a jackknife accident.
Rollover Accidents
Rollover accidents occur when a truck tips over while moving. These can be particularly devastating due to the sheer size and weight of Saia Inc. semi trucks. Various factors can contribute to rollover accidents, including high speed, sharp turns, improper cargo loading, or even adverse weather conditions.
Rear-End Collisions
A rear-end collision happens when a truck crashes into the vehicle in front of it. Due to the significant weight and size of Saia Inc. commercial trucks, the impact from a rear-end collision can cause severe injuries and significant property damage. Driver fatigue, distracted driving, or failing to maintain a safe distance can often result in rear-end collisions.

Underride Accidents
In an underride accident, a passenger vehicle collides with a truck and slides underneath it. Given the height difference between commercial trucks and passenger vehicles, underride accidents are a real risk, especially in scenarios involving sudden braking. Saia Inc.'s large commercial vehicles can be involved in such accidents, resulting in catastrophic injuries.
Blind Spot Accidents
Commercial trucks have significantly larger blind spots compared to passenger vehicles. If a Saia Inc. truck driver fails to check these blind spots before changing lanes or making a turn, it can result in a collision with a vehicle that's 'hidden' in these spots.
Lost Load Accidents
Improperly secured cargo can sometimes fall off a moving truck, creating hazardous conditions for other vehicles on the road. This is particularly relevant for companies like Saia Inc., which deal with extensive cargo transportation services.
Common Causes of a Commercial Truck Accident With Saia Inc.
Saia Inc., like all other trucking companies, bears a significant responsibility in ensuring the safety of its operations. This includes properly vetting and training drivers, maintaining their vehicle fleet, and enforcing strict adherence to all safety rules and regulations. If they fail in these responsibilities, they could be held accountable in the event of a truck accident.
Let's delve into some of the common causes of these accidents, the role of Saia Inc. and its truck drivers, and the company's responsibilities in maintaining safe operations.
Driver Fatigue
Truck drivers often face long, grueling hours on the road. Fatigue can set in, impairing the driver's reaction time, decision-making ability, and overall alertness. The trucking industry, including companies like Saia Inc., has a responsibility to ensure their drivers are well-rested and adhere to the hours of service regulations laid out by the Federal Motor Carrier Safety Administration (FMCSA).
Distracted Driving
Truck drivers, like any other drivers, can become distracted on the road. This might include using a mobile device, adjusting the radio, eating, or even just zoning out. Considering the size and potential damage a Saia Inc. semi-truck can cause, the implications of distracted driving can be severe.
Falling Asleep at the Wheel
Falling asleep at the wheel is a serious issue in the trucking industry. Given the long hours and the monotony of the job, truck drivers can struggle with maintaining alertness. Companies such as Saia Inc. must be vigilant in ensuring their drivers take necessary breaks and do not push beyond their limits.
Inadequate Training
Operating a semi-truck requires specialized training and a comprehensive understanding of safety protocols. If a trucking company like Saia Inc. does not adequately train its drivers, it can lead to dangerous situations on the road.
Poor Vehicle Maintenance
Large commercial trucks require regular maintenance to operate safely. If a trucking company neglects this critical task, it could lead to equipment failure, causing accidents on the road. As a part of the trucking industry, Saia Inc. must ensure that their fleet is well-maintained and meets all safety standards.
Speeding and Reckless Driving
Under pressure to meet tight delivery deadlines, some truck drivers may resort to speeding or reckless driving. Such behaviors significantly increase the risk of accidents. It is essential for trucking companies to enforce safe driving practices and not encourage unsafe speed to meet delivery timelines.
Impaired Driving
Alcohol or drug use is a serious violation of federal law and a danger to everyone on the road. While this is not a widespread issue, even isolated incidents can lead to tragic outcomes.
We're Florida's top litigation team with over 75 years of combined experience
Potential Consequences of Florida Truck Accidents
Truck accidents can result in severe consequences for victims, both physically and emotionally. The immense size and weight of commercial trucks, including those owned by Saia Inc., mean that collisions often lead to catastrophic injuries or even death. Furthermore, the aftermath of such an accident can create significant financial burdens due to lost income and sky-high medical expenses.
It's important for truck accident victims to understand their rights and seek legal help. A Florida truck accident lawyer can guide victims through the complex legal process and help them seek the compensation they deserve.
Catastrophic Injuries
Catastrophic injuries are those that significantly impair the victim's ability to live a normal life. This can include traumatic brain injuries, spinal cord damage, multiple fractures, severe burns, and more. These injuries often necessitate long-term or even life-long medical treatment and rehabilitation, leading to enormous medical expenses.
Traumatic Brain Injuries
Traumatic brain injuries (TBIs) can result from the powerful force exerted during a truck accident. A TBI can range in severity from a concussion to more serious injuries such as a brain contusion or hematoma. The effects of a TBI can be long-lasting and can cause physical, cognitive, and behavioral changes.
Spinal Cord Damage
Spinal cord damage is another severe injury that can occur in truck accidents. Such an injury can lead to partial or complete paralysis, significantly altering a person's life. Victims may require long-term physical therapy, assistive devices, home modifications, and round-the-clock care.
Lost Income
Victims of truck accidents often have to take time off work for their recovery, leading to lost income. In cases of severe injuries, victims may even lose the ability to perform their job, leading to permanent income loss. This financial strain can add to the emotional distress caused by the accident.
Medical Expenses
From immediate emergency treatment to long-term rehabilitation, the medical expenses following a truck accident can be overwhelming. This can include surgeries, medication, physical therapy, psychological counseling, and more. For severe injuries, these expenses can continue for a lifetime.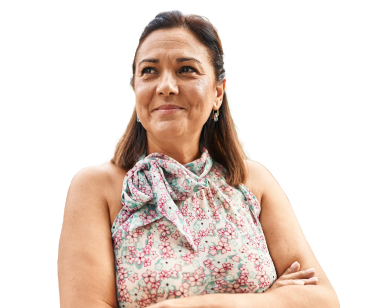 From the initial call to updates on your case status, we are here to get you answers.
Understanding Liability in Truck Accidents
When it comes to understanding liability in truck accidents, the situation can quickly become complex. This complexity is due to the fact that liability can fall on multiple parties, not just the truck driver. As a result, determining who is at fault in a truck accident case can be a challenging task.
Responsibility of Truck Drivers
Truck drivers play a critical role in maintaining safety on the roads. They are required to adhere to federal and state regulations, maintain their commercial driver's license (CDL), and ensure they are in a fit state to drive. If a truck driver fails in any of these responsibilities, such as driving under the influence, falling asleep at the wheel, or violating trucking regulations, they can be held liable for the accident.
Liability of Trucking Companies
The trucking company also has significant responsibilities. Saia Inc., like other large trucking companies, is required to ensure that its drivers are adequately trained, that its trucks are well-maintained, and that it abides by all applicable federal and state laws. If a trucking company fails to uphold these responsibilities, it may share liability in the event of a truck accident.
For example, if a trucking company pressured a driver to deliver cargo faster, leading to violations of hours-of-service regulations and subsequently a fatigue-related accident, the company could be held liable. Similarly, if the trucking company failed to maintain its vehicles properly, leading to a mechanical failure and an accident, the company could be held accountable.
Role of Insurance Carriers
Insurance carriers also play a key role in truck accident cases. Trucking companies are required to carry insurance policies to cover potential damages in the event of an accident. However, insurance companies often aim to minimize payouts and may not offer a fair settlement to accident victims. Therefore, negotiating with the insurance carrier is an integral part of a truck accident claim.
Understanding Wrongful Death in the Context of Trucking Accidents
A wrongful death claim can arise from a variety of situations, including truck accidents. This claim is a type of personal injury lawsuit that family members bring forward when their loved one dies as a result of someone else's negligence, such as a truck driver or a trucking company like Saia Inc. Understanding the concept of wrongful death and how it applies in the context of truck accidents can be crucial for the affected families.
What Constitutes a Wrongful Death?
A wrongful death occurs when a person's death is caused by the negligent, reckless, or deliberate actions of another party. In the case of truck accidents, wrongful death could occur due to various reasons, including a driver falling asleep at the wheel, a trucking company failing to maintain its vehicles properly, or a truck driver operating the vehicle under the influence of drugs or alcohol.
Who Can File a Wrongful Death Claim?
Under Florida law, the personal representative of the deceased person's estate can file a wrongful death claim. This representative is often specified in the deceased's will or estate plan. If no representative has been specified, the court will appoint one. While the representative files the claim, it is filed on behalf of the deceased's estate and any surviving family members.
The family members that can benefit from a wrongful death claim include the deceased person's spouse, children, and parents, as well as any blood relative or adoptive sibling who is "partly or wholly dependent on the decedent for support or services."
Damages in a Wrongful Death Claim
Several types of damages can be recovered in a wrongful death claim. These include:
Loss of Support and Services – This refers to the financial support and services that the deceased would have provided to the surviving family members had they lived.
Loss of Companionship and Protection – Awarded to the surviving spouse, this compensates for the loss of the deceased's companionship and protection.
Mental Pain and Suffering – This can be awarded to the deceased's spouse, children, or parents to compensate for the emotional trauma caused by their loved one's death.
Medical and Funeral Expenses – Any medical or funeral expenses paid by a surviving family member can be recovered through a wrongful death claim.
Navigating a wrongful death claim can be emotionally taxing and legally complex, especially when large trucking companies and insurance carriers are involved. Therefore, it is beneficial to have a knowledgeable and compassionate Florida truck accident lawyer by your side during this challenging time. They can guide you through the legal process, negotiate with insurance companies, and work tirelessly to ensure you receive fair compensation for your loss.
Navigating the Challenge of Insurance Companies in a Personal Injury Case
Dealing with insurance companies after a truck accident can be a daunting task. Whether it's your own insurance company or the insurance carrier of the truck company like Saia Inc., it's important to remember that these entities are businesses looking to protect their bottom line. Their primary objective is to minimize their payout on a claim, often resorting to tactics that may feel unjust or manipulative.
There are several common strategies that insurance companies may use to reduce the amount they have to pay on a truck accident claim:
Denying Liability – One of the first tactics an insurance company may use is to simply deny that their policyholder is at fault. They may argue that the accident was caused by other factors, such as another vehicle or even the victim's actions.
Questioning the Severity of Injuries – Another common tactic is to dispute the severity of the truck accident victim's injuries. Insurance carriers may suggest that injuries were pre-existing or not as serious as claimed in an attempt to reduce their payout.
Delaying Claims – Sometimes, an insurance company may drag out the claim process in hopes that the truck accident victim will get tired and settle for a lower amount. This can be especially challenging when the victim is dealing with severe injuries, loss of income, and mounting medical bills.
Offering Quick, Low Settlements – On the other hand, some insurance companies may offer a quick settlement that is often far less than what the claim is worth. They bank on the fact that truck accident victims might be in a vulnerable state, anxious to settle and move on from the incident.
Dealing with these tactics can be frustrating and exhausting, particularly when you're also trying to recover from a traumatic truck accident. This is where a Florida truck accident lawyer can make a significant difference. They understand the tactics insurance companies use and know how to counteract them effectively.
The Significant Advantage of a Truck Accident Lawyer
The aftermath of a truck accident can be overwhelming for victims and their families. While dealing with the physical and emotional trauma, you also need to navigate the complicated legal landscape to seek justice and fair compensation. This is where a truck accident lawyer can be of immense value.
Building a Strong Case
When you engage a truck accident lawyer, the first thing they do is to build a strong case on your behalf. They start by thoroughly investigating the truck accident, collecting and analyzing evidence, and identifying all liable parties – be it the truck driver, the trucking company like Saia Inc., or even other involved parties.
Your lawyer will scrutinize accident reports, witness statements, photographs of the scene, the truck's black box data, medical reports, and more. This meticulous approach allows them to piece together a detailed account of what occurred, establishing the full extent of negligence that led to the accident.
Skillful Negotiation with Insurance Companies
Your truck accident lawyer also takes the lead in negotiations with the insurance company. As we've discussed, insurance companies often employ tactics to reduce the amount they have to payout. Having an experienced lawyer by your side helps level the playing field. They are well-versed in these tactics, capable of countering lowball settlement offers, and persistently push for the fair compensation you are entitled to.
Ensuring Comprehensive Compensation
One key aspect where the experience of your lawyer shines is in calculating the true value of your claim. They consider not just your immediate medical expenses, but also future treatment costs, lost wages, loss of earning capacity, pain and suffering, and other losses. This comprehensive approach ensures that all your damages are accounted for and that you pursue a claim that genuinely reflects your suffering and losses.
Saia INC Truck Accident Lawyer Florida, FAQ
What are the duties of a truck driver to avoid truck accidents?
Truck drivers have a responsibility to adhere to federal and state laws and regulations designed to promote safety on the roads. This includes restrictions on driving hours to prevent driver fatigue, regular truck inspections and maintenance, and adherence to speed limits and other traffic laws.
How long do I have to file a personal injury case after a truck accident in Florida?
In Florida, you typically have two years from the date of the accident to file a personal injury lawsuit. However, this timeline can vary based on specific circumstances, so it's important to consult with a truck accident lawyer as soon as possible to understand your legal rights and obligations.
Can I still file a claim if the truck accident was partly my fault?
Yes, Florida follows a "modified comparative negligence" rule. This means that as long as you were less than 50% at fault for the accident, you could still recover damages. However, your compensation will be reduced by your percentage of fault. An insurance company may try to exaggerate your degree of fault to avoid liability. An experienced attorney will help protect your rights and will fight for a fair outcome.
What if the truck driver who caused the accident was an independent contractor?
Even if the truck driver involved in your accident is an independent contractor, the trucking company could still be held liable under certain circumstances. For example, if the trucking company failed to perform a background check on the driver, or if they exerted control over the driver's actions, they could be held responsible for your injuries.
I was involved in a truck accident with a commercial vehicle, but I was in my personal car. Can I still file a claim?
Yes, you can file a claim for compensation if you were in a personal car and involved in an accident with a commercial truck. The process might be complex due to the involvement of commercial insurance policies and multiple liable parties, but with the help of a truck accident lawyer, you can pursue the compensation you deserve.
I've been involved in an accident with a different carrier, can you help?
Certainly! If you have been injured by the following carriers, or indeed any trucking company, contact us immediately.
We have experience with Estes Express Lines, YRC Worldwide, AJD Business Services.
Don't Face the Aftermath of a Truck Accident Alone
Dealing with the aftermath of a truck accident can be incredibly challenging. From physical injuries to emotional trauma, and then the added stress of seeking compensation, it's a lot to shoulder. But remember, you don't have to go it alone.
The Law Place is here to provide the legal support you need. With our experienced Florida truck accident lawyers on your side, you'll have an advocate to help navigate the complicated legal landscape and aggressively fight for your rights. With our no-win, no-fee commitment, you can feel confident knowing that we're fully invested in your case.
So, don't delay. Reach out for your free initial consultation at The Law Place today!