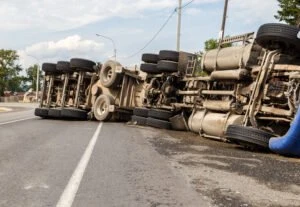 Truck accidents are a frequent occurrence on the roads, often resulting in severe injuries or even wrongful death. As one of the largest trucking companies in the industry, Estes Express Lines is commonly involved in these accidents. These large-scale accidents often lead to complicated personal injury claims, where victims must navigate the complexities of federal law and the tactics of the trucking companies.
If you or a loved onehave suffered a truck accident caused by Estes Express Lines, it's essential to seek legal representation. The Law Place, with a proven track record in handling truck accident cases, is here to help.
With over 75 years of combined experience in personal injury cases, our legal team knows how to navigate the complex waters of trucking accidents. We understand the impact such an event can have on your life, so we are dedicated to fighting for the justice and compensation you deserve.
The best part? We operate on a no-win, no-fee basis, so you won't owe us a penny unless we win your case. Start the journey towards your recovery today.
Negotiating with Insurance Companies After a Truck Accident
After a truck accident, one of the most challenging aspects is dealing with insurance companies. These entities often try to minimize their payouts, sometimes even denying valid claims. This is particularly true in cases involving large trucking companies, where the stakes are high.
When you're still reeling from an accident, having to negotiate with insurance adjusters can feel like an uphill battle. This is where an experienced personal injury attorney becomes invaluable. They know how to negotiate effectively with these companies, ensuring that you receive a fair settlement that fully compensates you for your damages.
Bear in mind that the first offer an insurance company gives you is likely not their best. Insurers count on victims not knowing their rights or the true value of their claim. Having a lawyer from The Law Place on your side levels the playing field. Our team will use their extensive knowledge of Florida's trucking laws and their savvy negotiation skills to secure the best possible outcome for your case.
Remember, insurance companies have their legal teams – it's only fair you have yours. With us, you'll have a dedicated advocate, skilled in auto accident cases,  fighting for your rights every step of the way.
Our team of dedicated attorneys fight and win for Floridians.
Understanding Estes Express Lines
Established in 1931, Estes Express Lines has grown to be one of the leading and largest trucking companies in the U.S. With a fleet comprising thousands of trucks, they offer comprehensive logistics services, partnering with other industry giants like Ryder Supply Chain Solutions and Roadrunner Transportation Systems. Estes Express Lines employs numerous truck drivers and is responsible for a significant number of goods transported across the country daily.
However, with a vast network of operations comes an increased risk of accidents. As with all trucking companies, Estes Express Lines is obligated under federal law to ensure the safety of its truck drivers and the general public. This includes proper maintenance of their commercial trucks, adequate training for their drivers, and ensuring compliance with all road safety rules and regulations.
Despite these responsibilities, truck accidents involving Estes Express vehicles do occur, often leading to serious injuries or even wrongful death. It's crucial to understand the role of such large trucking companies in the event of a truck accident, as it lays the foundation for any personal injury claim that may arise from such unfortunate incidents.
Establishing Negligence in a Truck Accident Case
Negligence is a pivotal element in any truck accident case. To successfully claim compensation, you need to establish that the other party was negligent and that their negligence led to the accident and your subsequent injuries.
In the context of truck accidents, negligence can take various forms. For example, a truck driver may be negligent if they were driving over the speed limit, under the influence, or without adequate rest, breaching their duty of care on the road. Alternatively, the trucking company could be negligent if they failed to maintain the tractor trailer adequately or if they hired an inexperienced or inadequately trained driver.
When it comes to Estes Express Lines, like many of the largest players in the trucking industry, they have a legal obligation to ensure their fleet of trucks is safe and their drivers are trained and qualified. Any breach of this obligation could be seen as negligence.
To establish negligence, four elements need to be proven:
Duty of Care – The defendant had a duty of care to the plaintiff. For instance, all drivers have a duty of care to other road users.
Breach of Duty – The defendant failed to meet their duty of care.
Causation – The defendant's breach of duty caused the accident.
Damages – The plaintiff suffered damages (like physical injuries or property damage) as a result of the accident.
These elements can often be complex to prove, which is why it's beneficial to have an experienced personal injury attorney who can help build a strong case. They can gather the necessary evidence, such as accident reports, witness testimonies, and expert opinions, to demonstrate that the truck driver, the trucking company, or other parties were negligent.
We're Florida's top litigation team with over 75 years of combined experience
Common Causes of Truck Accidents Involving Estes Express Lines
Accidents involving commercial trucks can be catastrophic, often resulting in severe injuries and, in some cases, wrongful death. When Estes Express Lines is involved, determining the cause of the accident becomes a crucial aspect of a truck accident claim. Understanding these common causes can help identify potential liable parties and build a stronger case for compensation.
Driver Error
Driver error is one of the most common causes of truck accidents. This could be due to distraction, fatigue, intoxication, or lack of proper training. Estes Express Lines, as the trucking company, bears the responsibility for ensuring their truck drivers receive adequate training and rest periods in compliance with federal law. Should an accident occur due to driver error, the truck driver and Estes Express Lines could be liable.
Equipment Failure
Faulty equipment or a lack of regular maintenance can lead to devastating accidents. Federal law mandates that trucking companies, including Estes Express Lines, perform regular inspections and maintenance on their commercial vehicles. If an accident is caused by equipment failure, the trucking company, manufacturers of the faulty equipment, and maintenance providers could all potentially share in the liability.
Improper Loading
Overloading or improperly loading a truck can cause tire blowouts, tipping, or loss of control. The party responsible for loading the truck, (Estes Express Lines or a third-party loading company), could be liable in such scenarios.
Violation of Traffic Laws
Disregard for traffic laws, such as speeding or failing to signal lane changes, can also result in severe truck accidents. If a truck driver, operating under Estes Express Lines, violates traffic rules leading to an accident, the driver and potentially Estes Express could be held accountable.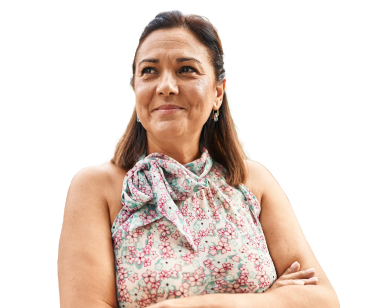 From the initial call to updates on your case status, we are here to get you answers.
The Seriousness of Injuries For Truck Accident Victims
The aftermath of a truck accident is often tragic, with victims suffering severe injuries that could significantly affect their quality of life. The size and weight of commercial trucks like those operated by Estes Express Lines can cause life-altering injuries, making them far more devastating than your typical motor vehicle accident. Let's take a closer look at some of the injuries that can result from these collisions.
Traumatic Brain Injuries
Traumatic brain injuries (TBIs) are a common result of truck accidents. These injuries can range from mild concussions to severe brain damage, potentially causing permanent cognitive impairment, physical disability, and emotional distress.
Spinal Cord Injuries
A collision with a commercial truck can also lead to spinal cord injuries, potentially resulting in paralysis. Victims may suffer from complete or incomplete paralysis, depending on the severity and location of the injury on the spinal cord.
Bone Fractures and Breaks
The impact of a truck accident can cause bone fractures and breaks. These injuries can require surgery and extensive rehabilitation, sometimes leaving victims with long-term or even permanent mobility issues.
Internal Injuries
Internal injuries are especially dangerous because they're not always immediately apparent after an accident. Damage to organs, internal bleeding, or other internal trauma can lead to serious complications if not diagnosed and treated promptly.
Soft Tissue Injuries
Soft tissue injuries, such as whiplash, strains, or sprains, while less severe than other injuries on this list, can still cause significant pain and require lengthy recovery periods.
Wrongful Death
In the most tragic circumstances, a truck accident may result in wrongful death. This term refers to a death caused by someone else's negligence or intentional harm. In the context of truck accidents, if a loved one dies due to the actions of a truck driver or a trucking company like Estes Express Lines, it might be considered a wrongful death.
The parties eligible to file a wrongful death claim typically include the decedent's spouse, children, or parents. These claims aim to compensate for both economic damages such as funeral expenses, loss of income, and medical bills, as well as non-economic damages such as pain and suffering, emotional distress, and loss of companionship.
Given the severity of these potential injuries and the complexity of wrongful death cases, legal guidance is crucial. The Law Place is well-equipped to handle such claims, striving to ensure victims and their families receive the compensation they deserve.
Damages in a Truck Accident Case
When you're involved in a truck accident, the consequences can be devastating. You might face significant financial strain on top of your physical and emotional trauma. However, if your accident was caused by the negligence of another party, you may be entitled to compensation. This compensation, referred to as damages, can cover a variety of losses.
Given the complexity of non-economic damages like pain and suffering and the difficulty of calculating future costs, having a lawyer from The Law Place on your side is invaluable. Our team understands the nuances of these damages and will work tirelessly to ensure that your claim fully accounts for both your current and future needs.
Let's take a closer look at some of the potential damages in a truck accident case.
Medical Expenses
Medical expenses are often the most substantial financial burden following a truck accident. These costs can include everything from emergency room visits, and hospital stays to surgeries, medication, physical therapy, and any future medical needs related to the accident.
Lost Wages
If your injuries prevent you from returning to work, either temporarily or permanently, you may be able to claim lost wages. This includes the income you've lost while recovering and any future earning capacity lost due to long-term or permanent disability.
Pain and Suffering
Pain and suffering is a non-economic damage that refers to the physical pain and emotional distress suffered as a result of the accident. This could include the impact of physical injuries, stress, depression, and decreased quality of life.
Future Costs
In many cases, the effects of a truck accident are long-term or even permanent. Future costs such as ongoing medical treatment, continued loss of income, and future pain and suffering are important to consider. Estimating these costs can be complex and requires careful calculation.
The Value of a Lawyer from The Law Place in a Personal Injury Lawsuit
Pursuing a claim after a truck accident can be overwhelming, especially when dealing with the aftermath of severe injuries or loss. The process involves intricate legal procedures, negotiating with insurance companies, and ensuring that all damages are adequately compensated. It's during these challenging times that a lawyer from The Law Place can make all the difference.
Our legal team deeply understands truck accident laws, regulations governing trucking companies like Estes Express Lines, Hunt Transport Services, and Dominion Freight Line. We have a proven track record in negotiating with insurance providers to ensure our clients receive the maximum possible compensation.
Having one of our dedicated attorneys on your side can provide you with much-needed peace of mind and increase the likelihood of a successful claim. We thoroughly investigate each case, gather essential evidence, consult medical and accident reconstruction experts, and build compelling cases to prove negligence and liability.
Our team's commitment to your personal injury case goes beyond the courtroom. We understand that accidents involve more than just physical injuries; they also bring emotional and financial hardships. This understanding drives us to provide top-notch legal services and empathetic support throughout your recovery journey.
The Law Place boasts over 75 years of combined experience in dealing with complex personal injury cases, including those involving truck accidents. We operate on a no-win, no-fee basis, meaning you don't pay us anything unless we secure compensation for you.
Estes Express Lines Truck Accident Lawyer Florida, FAQ
What Makes Truck Accidents Different From Car Accidents?
Truck accidents are typically more catastrophic than car accidents due to commercial trucks' massive size and weight. This results in more serious injuries and higher medical costs. Furthermore, the legalities involved in truck accidents are more complex because multiple parties, including the trucking company, the truck manufacturer, or a third-party logistics provider, could be held liable.
What Role Does Federal Law Play in Truck Accident Cases?
Federal laws play a significant role in truck accident cases. For instance, the Federal Motor Carrier Safety Administration (FMCSA) sets regulations regarding rest periods for drivers, maintenance of vehicles, maximum weight limits, and other safety standards. Violations of these regulations can contribute to accidents and could be used as evidence of negligence in your claim.
What Should I Do Immediately After a Truck Accident?
Your immediate actions following a truck accident should focus on safety and evidence preservation. Ensure you're out of harm's way and then call emergency services. Document the scene with photos or videos if possible, gather witness details, and obtain a copy of the police report. Avoid admitting fault or discussing the accident with anyone other than your lawyer and the police.
Will I still receive compensation if I'm partly at fault for the truck accident?
In states that follow the rule of comparative negligence, you can still recover damages even if you're partly at fault for the accident. However, your compensation will be reduced by your percentage of fault. For example, if you're 30% at fault and your damages amount to $100,000, you would receive $70,000. It's important to consult with an experienced truck accident lawyer who can help determine fault and fight for the maximum compensation you deserve.
How Long Do I Have to File a Truck Accident Claim in Florida?
In Florida, you have two years from the date of the accident to file a personal injury lawsuit under the states new statute of limitations for personal injury cases. However, it's advisable to contact a lawyer as soon as possible, as evidence can disappear over time.
How Can I Afford a Lawyer from The Law Place?
The Law Place operates on a contingency basis, as regulated by the Florida State Bar Association. This means you only pay legal fees if we win your case. All financial aspects of our legal representation will be transparently explained during your free consultation.
What Should I Expect During the Free Consultation?
During your free consultation, an attorney from The Law Place will evaluate your case details and advise you on the best course of action. You'll have an opportunity to ask questions and understand more about how we can help you. There's no obligation to proceed, but it's an excellent opportunity to get legal advice following your accident.
Where can i find further information on laws and statistics?
You can either call a skilled attorney, such as those found here, at the law place, or alternatively, check out the following sources of information:
Federal Motor Carrier Safety Administration (FMCSA): Large Truck and Bus Crash Facts
National Highway Traffic Safety Administration (NHTSA): Traffic Safety Facts – Large Trucks
Florida Highway Safety and Motor Vehicles (FLHSMV): Traffic Crash Reports
Take the First Step Towards Justice
Navigating the aftermath of a truck accident is a complex process, especially when large trucking companies like Estes Express Lines are involved. The physical, emotional, and financial toll can be overwhelming, which is why you need a dedicated legal partner to guide you through it.
The Law Place is backed by 75 years of combined experience and a proven track record in successfully handling truck accident cases. Our team's relentless commitment to justice has aided numerous truck accident victims in obtaining the compensation they rightfully deserve.
Unlike many law firms, we operate on a no-win, no-fee basis. This means that you don't pay us anything unless we win your case. Our transparent and client-centered approach ensures that you are always in the loop regarding your case's progress.
If you or a loved one has been injured in a truck accident involving Estes Express Lines, don't hesitate to take control of your situation. Time is of the essence in such cases, and the sooner you reach out to us, the sooner we can start working on your claim.
Contact us today for a free consultation. Our lines are open 24/7 for your convenience. You are not alone in this – let The Law Place help you take the first step towards justice.