Unmasking YRC Worldwide: Your Guide to Navigating Truck Accidents in Florida
YRC Worldwide, one of the largest transportation service providers in the world, has significantly contributed to the freight industry. Operating under various brand names, including YRC Freight, its ubiquitous yellow transportation vehicles are seen daily across Florida's roads. As a significant player in the trucking industry, YRC Worldwide, unfortunately, has been linked to several truck accidents in Florida, highlighting the inherent risks associated with large commercial vehicles.
The aftermath of these accidents often entails a complex web of legal and insurance procedures. Thus, hiring a dedicated YRC Worldwide truck accident lawyer in Florida becomes a crucial step in safeguarding your rights and ensuring you receive the compensation you deserve. These legal experts are proficient in understanding the specific nuances related to truck accidents, guiding victims smoothly through the intricate legal landscape.
Here at The Law Place, we handle truck accidents involving large freight companies on a daily basis. Our skilled. team of attorneys have a long history of successful cases under their belts and are ready to take on your case.
Our team of dedicated attorneys fight and win for Floridians.
Facing the Reality: Unraveling the Complexity of YRC Freight Truck Accidents in Florida
While every road accident is a distressing occurrence, the implications of truck accidents, especially involving companies like YRC Worldwide, are particularly severe. Unlike auto accidents, these incidents are more catastrophic due to the size and weight of commercial trucks, leading to more significant property damage, severe injuries, or even wrongful death.
YRC Freight truck accidents in Florida often present unique challenges that stem from the nature of the company's operations and the freight industry's regulatory landscape. Establishing liability can become complex, as multiple parties like the truck driver, the trucking company, or even the vehicle manufacturer might be involved.
Examining the common causes of YRC Worldwide truck accidents reveals driver error and improperly maintained vehicles as recurrent themes. Driver error could result from fatigue due to long hours on the road, distraction, or bad weather conditions, and these factors can exponentially increase the chances of a vehicle collision. Improperly maintained vehicles, on the other hand, can lead to mechanical failures that precipitate accidents. Irrespective of the cause, these accidents often leave victims with a slew of medical bills, lost wages, and lasting trauma. Hence, legal representation becomes indispensable in such scenarios to help victims navigate through these complexities and secure just compensation.
The Domino Effect: Analyzing the Involvement of YRC Worldwide in Truck Accidents
Navigating through the realm of truck accidents involves understanding the dynamics that come into play when big trucking companies like YRC Worldwide are involved. When an accident occurs, it is not just the immediate catastrophe that victims have to contend with. The involvement of large commercial entities adds another layer of complexity to the incident.
Consider, for instance, a prominent case involving a YRC Freight truck. The incident led to significant property damage and serious injuries due to a driver's failure to adhere to speed limits and reckless driving. The ripple effects of this incident highlight how a single truck accident can become a labyrinth of legal complexities and emotionally charged negotiations.
As a big trucking company, YRC Worldwide has a responsibility to ensure the safety of its operations. This includes ensuring their drivers are qualified, properly trained, and adhere to driving hours regulations set by the Federal Motor Carrier Safety Administration. The company also has a duty to ensure their trucks are properly maintained and safe for use on the roads. In the event these responsibilities are neglected, and an accident occurs, the company could be held liable for negligence.
Yet, the implications of YRC Worldwide truck accidents go beyond immediate damage and injuries. Victims often face long-term repercussions such as physical disability, psychological trauma, and financial strain due to loss of income and mounting medical expenses. Additionally, there's the burden of dealing with insurance companies, which can be a daunting process.
Therefore, when a YRC Worldwide truck accident occurs, the victims find themselves not only battling physical injuries but also entangled in a legal struggle. The latter involves proving the fault of the party involved, understanding the trucking regulations violated, and assessing the extent of the damage caused. In such scenarios, a seasoned YRC Worldwide truck accident lawyer in Florida is instrumental in aiding victims through these intricate proceedings and ensuring they secure rightful compensation. Their in-depth knowledge about YRC Worldwide and its operations, coupled with their expertise in Florida truck accident laws, makes them a valuable ally for victims in their quest for justice.
We're Florida's top litigation team with over 75 years of combined experience
The Power of Legal Expertise: When to Involve a YRC Worldwide Truck Accident Lawyer
The aftermath of a truck accident is a turbulent period, often filled with stress, uncertainty, and numerous unforeseen challenges. As the clock starts ticking on your legal rights, it is crucial to involve a YRC Worldwide truck accident lawyer in Florida as early as possible. This is where The Law Place steps in, advocating for your rights and working tirelessly to seek justice on your behalf.
The unique circumstances surrounding trucking accidents – from investigating the complex logistics of the crash to navigating the specific regulations governing trucking companies like YRC Worldwide – demand the skills and experience of an experienced attorney. Your chosen truck accident lawyer will take the helm in gathering evidence, understanding the mechanics of the accident, and identifying all responsible parties.
One of the most critical roles of a truck accident lawyer involves dealing with insurance companies. Following a YRC freight truck accident, it's not uncommon for victims to face aggressive insurance adjusters aiming to minimize compensation. Armed with expert knowledge and a fierce commitment to your rights, The Law Place lawyers can effectively counter such strategies, ensuring you receive the compensation you deserve.
Starting a truck accident lawsuit can feel overwhelming, especially when serious injuries are involved. The legal process includes filing a claim, managing the discovery phase, preparing for trial, and possibly engaging in settlement negotiations. Each stage requires a deft understanding of the legal landscape, something that The Law Place attorneys bring to the table.
Whether you're dealing with the tragic consequences of a vehicle collision with a commercial truck, grappling with the repercussions of a semi-truck accident, or confronting any form of large truck accident involving YRC Worldwide, remember – you're not alone. Turn to The Law Place, your trusted Florida truck accident lawyers, and let us take the legal burden off your shoulders.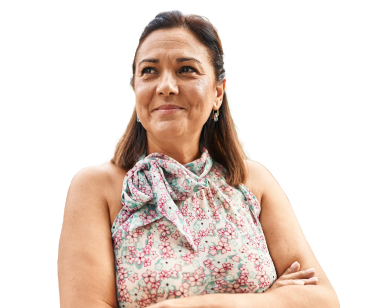 From the initial call to updates on your case status, we are here to get you answers.
The Process of Making a YRC Worldwide Truck Accident Claim
Dealing with the aftermath of a YRC Worldwide truck accident is daunting, but the path to securing rightful compensation should not add to your burden. The Law Place, your trusted YRC Worldwide truck accident lawyer in Florida, is ready to guide you through the process, ensuring your legal rights are upheld.
Starting a claim against YRC Worldwide involves a systematic approach. Firstly, documentation is crucial. This includes medical records, photographs of the accident scene, eyewitness accounts, police reports, and any other relevant pieces of evidence that can support your claim. The Law Place attorneys have the necessary expertise to compile and analyze this evidence effectively.
Next, an assessment of your total damages must be conducted. This not only includes your current medical bills and lost wages but also your future medical expenses and any other economic and non-economic damages you may have incurred. The Law Place has a skilled team of economists and medical experts on board to ensure all current and future costs are adequately quantified.
Once the evidence has been collected and damages assessed, your attorney at The Law Place will negotiate on your behalf with the insurance company. Dealing with insurance companies can be tricky, but with the expertise of your truck accident lawyer, you can rest assured that the compensation you receive will be commensurate with the injuries and damages you've suffered.
When dealing with YRC Worldwide truck accidents, you may be entitled to compensation for medical expenses, lost wages, property damage, pain and suffering, and in some cases, punitive damages. It's worth noting that every case is unique, so the specific types and amounts of compensation can vary. However, with The Law Place, you have experienced advocates who understand the nuances of these cases and are committed to fighting for your rights. Don't shoulder this burden alone. Let The Law Place be your beacon of hope in your time of need.
FAQs: Navigating the Complex World of YRC Worldwide Truck Accidents
What immediate steps should I take after being involved in a truck accident with a YRC freight truck in Florida?
Firstly, secure your safety and seek medical treatment. Notify the police to obtain an official accident report. Try to gather evidence at the accident site if possible, and note down contact details of any witnesses. Limit the discussion of the accident details with anyone apart from your trusted Florida truck accident lawyer. Contact The Law Place at the earliest opportunity.
Why should I choose a dedicated YRC Worldwide truck accident attorney?
Truck accidents involve intricate legalities and specific regulations. An attorney well-versed in such accidents, especially those involving big trucking companies and semi trucks like YRC Worldwide, can navigate the complexities, collect pertinent evidence, negotiate effectively with insurance companies, and fight for your rightful compensation.
What forms of compensation can I seek in a YRC Worldwide truck accident case?
With the help of their truck accident attorneys, victims can claim compensation for medical expenses, lost wages, future medical costs, damage to property, pain and suffering, and in extreme cases, punitive damages caused when truck drivers drive negligently.
How do The Law Place's highly skilled attorneys handle trucking companies and insurance companies?
Our attorneys leverage their extensive knowledge and negotiation skills to counter aggressive insurance adjusters and prevent your deserved compensation from being minimized or denied.
What is the timeframe for filing a lawsuit following a YRC Worldwide truck crash in Florida?
Florida law generally gives you two years from the date of the accident under to file a personal injury lawsuit. However, specific circumstances can affect this timeframe, so consult with a Florida truck accident lawyer as soon as you can, especially due to recent changes in the states statute of limitations for personal injury cases.
How do federal regulations impact a YRC Worldwide truck accident case?
Federal regulations govern trucking industry practices, including vehicle maintenance, driver hours, and cargo loading. Any violation by YRC Worldwide or its truck drivers can establish negligence and contribute to your truck accident case.
Can I claim compensation if a loved one was fatally injured in a YRC Worldwide truck accident?
Yes, if a family member has tragically died in a truck accident, you may be eligible to file a wrongful death claim against the at-fault party, seeking compensation for funeral expenses, loss of companionship, and future lost income.
How can I demonstrate that the truck driver was at fault in a YRC Worldwide accident?
A solid truck accident case requires robust evidence, including accident reports, witness accounts, and expert testimonies. A truck accident attorney can collect, evaluate, and present this evidence to prove the truck driver's or YRC Worldwide's negligence.
Addressing these commonly asked questions, The Law Place aims to assist victims of YRC Worldwide truck crashes in understanding their legal rights and options. For comprehensive advice tailored to your specific situation, contact us for a free consultation.
Remember, under the new modified comparative negligence laws, if you are found to be 50% or more at fault, you will not be eligible to claim.
Stand Up for Your Rights with a YRC Worldwide Truck Accident Lawyer in Florida
Enduring a truck accident is a traumatic experience, with potential long-term impacts on your physical health, emotional well-being, and financial stability. When a mammoth company like YRC Worldwide is involved, the situation becomes more intimidating due to their vast resources and strong legal representation. It's not uncommon for victims to feel overwhelmed and powerless in the aftermath of such a disastrous event.
But you don't have to face this alone. Armed with vast experience, comprehensive knowledge, and an unwavering dedication to justice, The Law Place stands ready to fight for your rights. As Florida truck accident lawyers, we understand the intricacies of trucking accidents, the unique aspects of cases involving companies like YRC Worldwide, and the specific regulations that govern the trucking industry.
Our priority is to ensure that you receive the maximum compensation you are entitled to. This includes medical expenses, lost wages, future medical costs, property damage, and even punitive damages where applicable. Our skilled team will guide you through every step of the often-complex legal process, from evidence gathering to aggressive negotiation with insurance companies, and if necessary, representing you in court.
Remember, you are not just another accident statistic. You're a person who deserves justice, care, and compensation for your ordeal. The Law Place is ready to stand by your side, providing expert guidance, emotional support, and the strong legal representation you need to get through this challenging time.
For a free consultation, or to start your journey towards justice, contact The Law Place today. Don't wait, time is of the essence, and your path to recovery begins with us.
To read more about the shocking statistic regarding motor vehicle accidents in Florida, check out the NHTSA.