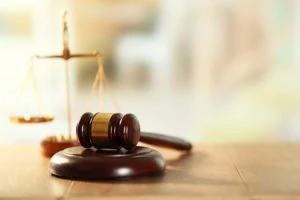 A lot of Florida drivers will not only have just a standard non-commercial (Class E) driver's license but also a Commerical Driver's License (CDL). The basic rules concerning CDL's are established by Federal law. If you are operating a commercial vehicle and are found to have a breath or blood alcohol concentration of 0.04 or higher, you will violate the law and be charged with Driving Under the Influence (DUI). The limit is 0.08 for non-commercial drivers.
The Law Place in Florida has a wealth of experience in helping defend people who have been arrested for DUI. If you or someone you know has been charged with DUI, seek the help of one of our seasoned Sarasota criminal defense lawyers today. Call us today for a free case consultation at (941)444-4444.
What Is a Commercial Vehicle?
The law in Florida defines commercial vehicles to include any of the following types of vehicles:
Vehicles, when loaded over 26,000 pounds, have a declared maximum weight for purposes of registration.
Vehicles designed to transport a driver and 14 or more passengers.
Vehicles that must be placarded if they are transporting hazardous substances.
Vehicles that have a "gross vehicle weight rating" of 26,000 pounds or more, as stated in the Florida Statute 322.01.
What Happens If You Get a DUI in a Commercial Vehicle?
There are many penalties that you could face as a result of you receiving a DUI whilst driving a commercial vehicle. If you are convicted, the implications to your CDL could be:
Disqualification of your CDL for one year.
Disqualification of your CDL for three years if you were transporting hazardous substances at the time of your arrest.
Other criminal offenses you could face include:
A fine worth up to $1,000.
Up to six months of jail time.
Probation.
A permanent criminal record.
Community service.
A requirement to complete a treatment and alcohol evaluation program.
Can I Get My CDL With a DUI?
It is possible that you could get your CDL despite having a DUI on your record. However, finding an employer that requires applicants to have a CDL who would want to hire you knowing that you have a DUI on your record can be challenging. A lot of commercial companies will avoid hiring a person to drive their vehicles if they can see that the person has previously been convicted of drinking and driving.
Nevertheless, you can still obtain a CDL if you have a DUI on your record. Some companies will hire applicants who have DUI convictions on their records if they are years old.
If you are thinking of obtaining a CDL and want to drive commercial vehicles for a living, we would recommend that you avoid getting a DUI on your record. It simply isn't worth it.
If you think you have unfairly been charged with DUI, contact The Law Place today. One of our defense lawyers will be able to review your case in a free consultation and see if there is a possibility of getting your charge dismissed or reduced. You must act quickly. Call us today at (941)444-4444.
What Is the Alcohol Limit for CDL Drivers?
Under the current law in Florida, the statutory presumptions of impairment that apply to breath or blood alcohol test results do not apply to commercial vehicle alcohol offenses. Although, it is possible for a prosecutor to still bring a prosecution for DUI under Florida Statute 316.193. This is regardless of whether the defendant, the commercial drivers, were even driving or in physical control of the commercial vehicle.
According to the Florida Statute 322.62, Commercial drivers could face penalties if they are found to be operating a commercial vehicle or in physical control of the vehicle in Florida and have any amount of alcohol in their bodies. For this, commercial drivers could face a traffic infraction. However, if a commercial driver's blood alcohol or breath alcohol concentration level is 0.04 or higher, they will face harsher penalties. For example, they could face a driver's license suspension or even jail time.
If you have any further questions or queries regarding a commercial vehicle DUI, alcohol limits for commercial drivers, or penalties that a commercial vehicle DUI can result in, contact The Law Place in Florida today. Our lawyers are experienced in handling commercial DUI defense cases and knowledgeable of what the penalties frequently handed out are. Don't hesitate to contact our law firm today.
How Long Until I Can Get My CDL After a DUI?
If you have been charged with DUI whilst driving a commercial vehicle, you will have your commercial driver's license (CDL) removed. This will consequently mean that you would be not be allowed to drive commercial vehicles or get a hardship license.
You will have to wait until your disqualification period expires before you can get your CDL back. Additionally, you will have to pay a disqualification reinstatement fee.
Your disqualification period will very much depend on the circumstances of your commercial vehicle DUI charge. However, if your commercial vehicle was carrying hazardous materials when you were arrested for DUI, your disqualification period will likely last for three years or longer.
Call The Law Place
If you or someone you know has been convicted of DUI whilst driving a commercial vehicle in Florida, you should seek the help of a skilled DUI lawyer. The Law Place has over 75 years of combined experience and will be able to fight your case if you are facing harsh penalties for a commercial vehicle DUI. Our phone lines are open 24 hours a day, seven days a week. Call us on (941)444-4444.