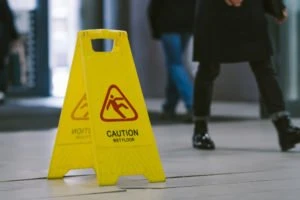 If you or a loved one has suffered a slip and fall accident in Florida, we can help you. We understand how traumatic a slip and fall injury can be, and we have a team of highly skilled personal injury attorneys prepared to fight for your case to get justice and get the compensation you deserve. Slip and fall accidents are unfortunately very common in Florida and leave many victims suffering the consequences. With the help of a personal injury lawyer, you may be able to receive compensation from the property owner or insurance company to cover the costs of your medical expenses and lost wages.
Most slip and fall cases will be settled out of court. If you want to give yourself the best chance of winning compensation for your slip and fall case without going to trial, we strongly recommend that you seek the help and guidance of a reputable attorney. At our law firm, we have a team of personal injury attorneys who have over 75 years of combined experience. Therefore, we are very familiar with the laws in Florida concerning slip and fall cases. If you have suffered an injury through no fault of your own, call us about your case today. Our Florida offices are open 24 hours a day, 7 days a week. If you are considering making an injury claim, call us now to schedule a free consultation at (941) 444-4444.
Do Most Slip and Fall Cases Settle Out of Court?
You may be relieved to know that most slip and fall cases settle out of court. In fact, only about 2% of all slip and fall accidents ever go to trial in Florida. There are many reasons why it is likely that your case will settle out of court. The main reason is that so many of these accidents occur in Florida that the courts would not be able to manage every single case.
Although, there is another major reason why it is likely that your slip and fall case will avoid going to trial. Usually, the threat of taking premises liability claims to court is enough for a property owner and/ or insurance company to agree to the settlement negotiated by the personal injury lawyer. An insurance company and property owner will want to avoid additional court costs, and therefore the threat of taking the case to court will usually be the catalyst needed to settle.
If you have further queries or worries about your case and the possibility of going to court, contact The Law Place today.
Our team of dedicated attorneys fight and win for Floridians.
How Much Do Slip and Fall Cases Settle for?
All slip and fall cases in Florida differ, and there is no such thing as an "average" amount of money that cases tend to settle for. The amount that a slip and fall accident will settle for will usually depend on the specific circumstances of the accident. For example, if you have been the innocent victim of a slip and fall accident, the amount that your case could settle for may depend on the following:
The severity of your fall injuries.
How much of an impact your injury case has had on your life.
Who exactly the negligent party and party at fault is for your injury case. In these cases, this is typically the property owner.
What General Damages Could I Receive in a Slip and Fall Accident Case?
Slip and fall accidents occur all the time. The National Safety Council (NSC) has even reported that around 800,000 people are hospitalized every year in the united states after suffering fall injuries as the result of a slip. At The Law Place, we have helped countless people receive compensation after suffering a slip and fall accident. Some of the general damages that injury victims receive in a settlement include:
Lost wages.
Medical expenses.
Permanent disability or injury.
Other bills that directly relate to their injuries.
We're Florida's top litigation team with over 75 years of combined experience
What Further Compensation Could I Receive After a Slip and Fall in Florida?
Along with the general damages that slip and fall victims can receive in Florida, they can also claim compensation for how the accident has impacted their personal lives. For example, with the help of a reputable personal injury attorney, victims may be eligible to receive compensation for the following:
Their grief and worrying.
The inconvenience of the accident on their lives.
Their sleep problems.
Their loss of enjoyment for life.
Missed events with family and friends as the result of the injury.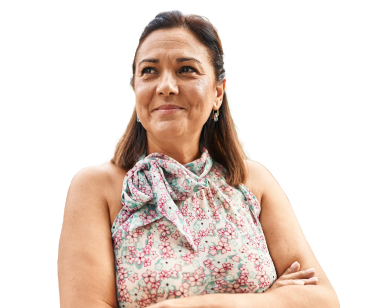 From the initial call to updates on your case status, we are here to get you answers.
How Do I Settle a Slip and Fall Claim?
The best way to settle a slip and fall claim is with the help of an experienced lawyer. A lawyer will be able to build you a strong case to present to insurers and/ or property owners in order to receive a settlement offer. They will gather all of the relevant evidence so that your case will be as strong as possible. Your lawyer will represent you and do all of the negotiations and paperwork with other parties on your behalf.
If negotiations are not progressing and your lawyer believes that you are not being offered the amount of compensation that you deserve, they will not hesitate in taking your case to court. For your best chance of settling a slip and fall case in Florida, we strongly recommend that you seek the representation of a reputable lawyer.
Is It Hard to Prove Negligence?
Negligence is outlined in Florida under Florida Statute 768.81. Proving negligence in a slip and fall case is not the easiest task to do. It can be difficult as you need to prove that the owner of the property where you suffered your accident knew about their property's unsafe condition. Additionally, it must be proven that the property owner was aware of the issue and chose not to correct it.
Establishing these two things can be difficult, but our attorneys have a wealth of experience in proving negligence. Therefore, they will do all they can to gather the evidence necessary to demonstrate that negligence occurred in your accident. Our clients are our biggest priority, and winning them the justice that they deserve is what we do best.
How Long Do I Have to Make an Injury Claim?
If you are planning on claiming compensation for lost wages, medical expenses, pain and suffering, and much more because of your injury, you must act quickly. Florida's statute of limitations is outlined under Florida Statute 713.23, which states that injury victims only have four years to make a claim for their injury following their accident. After these four years, a case will be barred, and an injury victim would be unable to make a claim for compensation.
If your loved one has lost their life in a slip and fall accident, Florida's statute of limitations means that you only have two years to file a claim for wrongful death. For these reasons, it is important that you get in contact with us at The Law Place today. The sooner you seek compensation after your accident, the greater chance you have of receiving the maximum amount of money you deserve.
Contact The Law Place Today!
If you or a loved one has been the innocent victim of an accident, call us today. We care about you and your story. Our experienced lawyers will do all that they can to ensure you win the justice you deserve
An accident of any kind can be hugely traumatic. If you have been injured on someone else's property, you shouldn't have to suffer alone. Let us help you obtain the compensation necessary to cover your medical bills, lost wages, and more. Don't waste another moment. Contact us now to schedule a free consultation with one of our reputable lawyers.
In this free consultation, a lawyer will give you some honest and unbiased legal advice concerning what your best legal options are. They will be able to answer any questions and reassure you of any worries that you may have. We are available 24 hours a day to listen to your call. Call us now at (941) 444-4444.