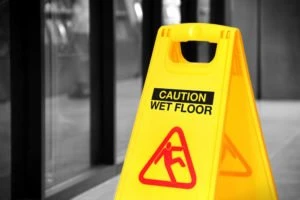 If you or a loved one has suffered a fall on someone else's property, you may be wondering what you should you. If you have been injured on someone else's property because of a dangerous situation, you could be entitled to compensation. This is especially the case if it is obvious that the property owner has neglected their duty of care and was negligent.
If you have suffered a slip and fall, causing you to injure yourself on someone else's property, it is ultimately up to you whether you decide to seek damages. At The Law Place, we have a team of personal injury lawyers that can help you. Our law firm can assist you with filing a claim against the property owner's insurance company or represent you if you decide to file a personal injury lawsuit. If you have suffered an accident and think that you may be able to recover damages for your medical costs, don't hesitate to contact us today. We can offer you a free consultation with a skilled attorney who will examine your slip and fall case and answer any questions that you may have. If you have recently suffered an accident, we recommend that you act as soon as possible. The sooner you seek damages from property owners after accidents, the more likely they will be held liable. Our Florida offices are open 24 hours a day, seven days a week. Call us now at (941) 444-4444.
Can You Sue if You Get Hurt on Someone's Property?
People in Florida often believe that if they suffer an accident on someone else's property, then they are at fault, and it is their responsibility. This is not always the case. Florida's premises liability law means that property owners have the responsibility to ensure that there are no dangerous conditions on their property that could cause injuries. Property owners must exercise reasonable care towards their visitors and adequately warn them if they are aware of a dangerous condition on their property. If a property owner fails to take responsible action, the property owner may be held liable for your injury. Florida Statute 768.075 outlines the law for property negligence in Florida.
Our team of dedicated attorneys fight and win for Floridians.
Can You Sue a Homeowner if You Fall on Their Property?
Yes, you may be able to sue a homeowner if you have suffered an injury on their property. However, you will need to prove that you were injured because of the fault of the property owner. If you can prove that you suffered your injures through no fault of your own, you would likely receive compensation from the homeowner's insurance company. This compensation will be able to help you cover the costs of medical treatment, lost wages, and pain and suffering.
If you have suffered injuries, a lawyer at The Law Place can help you. We will give you all the legal advice you need to help you get the compensation that you deserve.
What Is a Premises Liability Claim?
Premises liability is a legal concept that usually comes into play in an injury case where a person was injured on someone else's property because of something that is dangerous, unsafe, or defective. Most premises liability cases are based on negligence. Negligence is outlined under Florida Statute 768.81. This means that for a victim to win their premises liability claim, they need to be able to prove the property owner's negligence in their claim. Negligence simply means that a property owner neglected their duty of care and failed to take reasonable care of their property.
We're Florida's top litigation team with over 75 years of combined experience
Does Homeowners Insurance Cover Someone Getting Hurt on Your Property?
If someone has suffered an injury on your property, you may be wondering whether your homeowners' insurance will cover the compensation they require for their medical bills and other expenses. If a person suffers an injury following an accident or mishap on your property, the liability provision of your insurance policy will usually cover the claim.
However, it is important to understand that your homeowners' insurance policy will likely not cover injuries that have occurred because of your negligence. If you have committed an intentional action that contributed to the accident, it is likely that your insurance company will not cover those injuries. For example, if you were aware of hazardous conditions and failed to correct them or warn visitors within a sufficient amount of time, you may be forced to pay the claim yourself.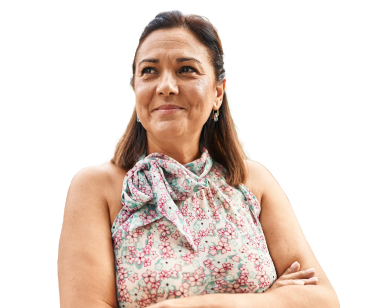 From the initial call to updates on your case status, we are here to get you answers.
What Should You Do if You or Somebody Else Gets Injured?
We can offer you some important legal advice if you or someone you know has suffered injuries on another person's property. The very first thing that you should do is make a note of the names and contact information of any witnesses who saw your accident. It is important that you then report your injuries.
A lawyer would also advise that you try and determine what caused your accident and record that information. This information will be critical for your legal case if you want your attorney to prove the negligence of the property owner. It will also be beneficial to your case if you can take photos of the accident scene.
Don't hesitate to seek medical treatment if your injuries require it. Do not worry about the expenses of calling emergency services. Your injury must be properly treated. An attorney at our law firm will make it their duty to ensure that you receive compensation to cover all of your medical expenses
Contact The Law Place Today!
If you or a loved one has suffered an injury on someone else's property, you may be entitled to receive compensation. Call us today at The Law Place to schedule a free consultation with a highly skilled lawyer. A lawyer at our law firm will take the time to answer any questions you may have and give you some honest advice concerning the legal options available to you.
We care about you and your case. We understand how traumatic it can be to suffer an injury of any kind. With our help, you could receive compensation for your pain and suffering. No amount of money will ever be able to take away your trauma, but it may form part of the justice you deserve. If you have suffered an injury, don't waste any more time. Contact us now to schedule a free case evaluation at (941) 444-4444.