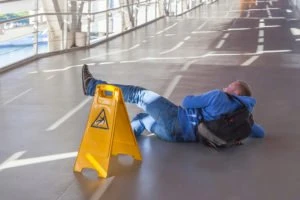 If you have had an injury related to a slip and fall or trip and fall accident, you are aware of the inconvenience it can cause in your life. Medical bills, pain, and time spent away from work to heal your injuries or attend doctor's appointments are just a few of the burdens of an accidental fall.
You might also wonder if there is someone to blame for your slip and fall or trip and fall accident and if you are due compensation. The answer to this might be yes. However, the court may take many things into consideration, such as the location of the fall, how the injury occurred, who is liable for the injury, and who is responsible for paying the damages.
You may not know the difference between slip and fall and a trip and fall accident. The attorneys at The Law Place can help you assess your accident and who is at fault. We will get the most out of your personal injury case. With over 75 years of combined experience, our team of attorneys provides a free consultation to help you understand what legal options you may have for a trip and fall or slip and fall accident.
If you have been injured by a slip and fall or trip and fall and want to take action, don't hesitate to contact The Law Place today at (941) 444-4444. Phone lines are open 24/7.
What Is a Slip and Fall Accident?
A slip and fall accident is when the injury occurred due to the presence of a foreign substance. These types of injuries could happen anywhere and may include oil, grease, water, or ice.
Even if the slippery substance is outside of a business or property, the owner should take action to eliminate or reduce potential dangers. For example, if a storefront has an icy sidewalk or parking lot, the diligent thing to do would be to salt the area.
It is the employer or property owner's responsibility to ensure the proper maintenance and safety of the area. If their action or inaction failed to prevent a hazardous condition, and a person falls as a result, they may be liable to pay compensation to the victim.
Our team of dedicated attorneys fight and win for Floridians.
What Is a Trip and Fall Accident?
A trip and fall accident occurs when there is a hazardous object rather than a substance. For example, a pothole, uneven surface, or even an item left on the floor. Anything that could potentially catch a person's foot and result in a fall should be repaired or eliminated as soon as possible to avoid trip and fall accidents.
For example, consider a cleaning crew that leaves out mops or brooms where people usually walk. Another instance could be wires or cables in an office without proper coverings, causing occupants to experience trip and fall accidents as a result.
If a business or property has objects lying around without proper signage or warning, they may be responsible for any injuries that led to such hazards. You should always be aware of your surroundings. However, the business or property owner should ensure the safety of anyone visiting the property.
What Are Some Common Causes of Slip and Fall Accidents?
There are many ways a slip and fall accident could occur. Customers or patrons may spill something in a grocery store aisle or restaurant floor. In this case, as soon as the employees are notified, they should clean up the spill in a timely manner or at least place a warning sign to alert others.
Another example would be a recently mopped floor. It is important to place a sign so that unknowing patrons do not walk on the slippery surface while unaware.
Other causes could be cleaning products, unsalted ice on a walkway outside a business, or uncleaned grease or oil. Restaurants are frequently a place where slip and fall accidents can occur. Any drinks, food, or grease should never be left where customers or employees could slip and fall.
A responsible business or property owner should ensure that any reported hazards are cleaned up or marked appropriately. If the responsible party chooses to ignore known hazards, they may be at fault if someone injures themselves as a result.
We're Florida's top litigation team with over 75 years of combined experience
What Are Some Common Causes of Trip and Fall Accidents?
As with slip and fall accidents, there are multiple things that could cause a trip and fall accident. A loose floorboard, uneven sidewalk, or pothole in a parking lot could lead to a victim falling.
Exposed or improperly placed building elements could also be a cause. For example, if a building is under maintenance, there may be exposed wiring, building materials, piping, or extension cables. These materials can be very dangerous if a person is not aware of their presence.
In the case of construction or a similar situation, it may not be possible to completely eliminate hazards. However, the person or party responsible for a property with tripping hazards should mark any potential dangers accordingly and do their best to minimize any risks for trip and fall accidents.
However, other situations can be avoided with reasonable care and awareness. If a store manager notices items knocked off a shelf, they should pick them up immediately. Brooms or mop buckets should be put away when not in use. And extension cords should be covered with proper accessories to eliminate trips.
If a manager or property owner knowingly ignores possible tripping hazards or chooses to attend to them later, they could be found negligent.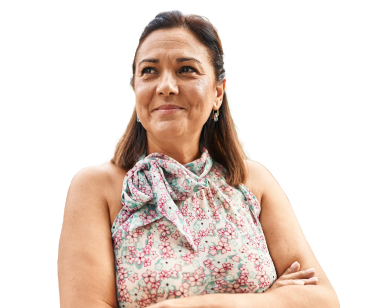 From the initial call to updates on your case status, we are here to get you answers.
How Can I Avoid Slip and Fall or Trip and Fall Accidents?
The Center for Disease Control (CDC) lists accidental falls as the main source of non-fatal injuries, with one-fifth of falls resulting in serious damage such as broken bones, neck injuries, or head injuries.. This is even more dangerous when considering the elderly population, who often suffer much more severe injuries from a fall, including broken hips or even death.
If a person falls and injures themself on your property, you could face serious consequences. However, many slips, trips, and falls can be prevented with a little diligence. There are some simple steps that a responsible business owner, employer, or property manager can take to avoid a victim falling and incurring unnecessary injuries.
Here are some tips from the Occupational Safety and Health Administration (OSHA):
Make sure floors are kept clean and dry.
Display warning signs for unavoidable hazards.
Keep walkways free from objects.
Provide proper footwear, rubber mats, or drainage systems in areas where floors are often wet.
Make sure exit doors are free from any blockages.
Repair uneven surfaces or loose floorboards.
Promptly clean any spills that occur.
Can I Claim Damages for a Slip or Trip and Fall Accident?
If you can prove that the people responsible were negligent, you may be able to claim damages for injuries caused by your fall. Proving negligence is vital to winning your case and being awarded the damages you are owed for your unnecessary suffering.
Negligence occurs when a person or party fails to protect the safety of others by either their action or inaction. This means there was a duty to eliminate the risk of harm, and reasonable care should have been taken.
To argue that the responsible party was negligent, there must be proof that they had "constructive knowledge" of the danger. As stated in Florida Statute 768.0755, the person or party responsible must have been aware that the danger was present and failed to act or resolve the issue in a timely manner.
It is important to document any evidence that may help prove your claim. Any proof you can provide to the court will help your attorney strengthen your case and ensure you get the compensation you deserve. You can take pictures of the danger, collect witness information, and keep documentation of any medical treatment.
What Is the Average Settlement for a Florida Slip or Trip and Fall Case?
There is no real average settlement for a slip/trip and fall case. Slip or trip and fall cases can vary drastically depending on the circumstances, so the amount you are rewarded will depend on your unique situation. The evidence supporting your claim, the severity of your injury or injuries, and many other factors will affect your case's outcome.
With our free consultation, you can discuss your circumstances with a personal injury attorney and get the answers to all of your legal questions. Our experienced attorneys will explain your options and the best way to move forward with your case.
If you are entitled to compensation, we will get you the maximum settlement to cover the expenses and damages you incurred from your accidental fall.
Should I Hire an Attorney for My Slip or Trip and Fall Case?
It is possible to settle out-of-court for your case, but you may not get everything you are entitled to. Business owners and insurance companies will try their best to invalidate your case and settle for as little as possible. Many people are not prepared to argue such a case on their own because it is not something they deal with every day.
It is in your best interest to consult with an attorney that has experience dealing with slip/trip and fall cases. During your free case evaluation with our law firm, you can describe your case to an attorney that will answer all your legal questions and walk you through your options. A personal injury attorney who has dealt with these types of accidents can give you the best advice on moving forward with your claim and getting the maximum settlement.
Contact the Law Place Regarding Your Slip or Trip and Fall Case
Have you or a loved one suffered injuries as a result of a fall? Did you have to seek medical treatment due to your injuries? Do you believe the fall was due to negligent circumstances caused by property owners or management?
If so, you may have a legitimate case that could lead to compensation for your injuries. You may be owed compensation for your unfortunate situation, including expenses for medical treatment, lost wages, or pain and suffering.
Don't wait any longer to talk to one of our qualified lawyers at The Law Place. Get the information you need with a no-obligation consultation, where our personal injury attorneys can help you determine whether you have a case, who is at fault, and how to proceed.
Contact us about your slip and fall accident today at (941) 444-4444. Phone lines are open 24/7, so call now.