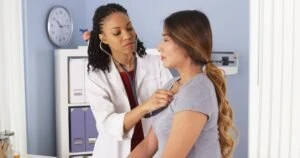 Personal injury clients often find that dealing with their Florida insurance company is one of the most difficult and frustrating parts of making a claim. This is because, in reality, your own insurance company is not on your side. It is in their best interests to pay out as little money for personal injury claims as possible to protect their own profits. One civil procedure they may use to do this is a compulsory medical examination (CME), where a physician chosen by the insurance company will assess the extent of any disputed injuries and damages.
Unfortunately, the CME appointment will be carried out by a doctor of the insurance company's choice. This means that it is a good idea to secure quality legal representation by an experienced and passionate lawyer to ensure your best interests are also being protected. Luckily, here at The Law Place, our personal injury lawyer team has a wealth of experience in this field – with 75 years of experience accrued between all of the members of our team. To seek free legal advice, all you need to do is call our Florida law firm and arrange a free consultation today. The call will be entirely confidential under the attorney-client relationship, completely free of obligation, and our lines are always open.
To speak to a personal injury attorney from The Law Place today, call us on (941) 444-4444!
Defining a Compulsory Medical Examination Under Florida Personal Injury Law
When making a personal injury claim, it is possible that the insurance carrier may be asked to take a compulsory medical examination to obtain a CME report that proves the extent of that party's injuries.
Under Florida rules for personal injury cases, the physician hired is chosen by the defendant – in this case, the insurance company themselves.
Our team of dedicated attorneys fight and win for Floridians.
Under What Circumstances Might a Compulsory Medical Examination Be Requested?
Your own insurance company may request you undergo an examination by their CME physician in order to ratify your personal injury case if there is any doubt involved as to the extent of your injuries pain or other physical consequences of your accident.
This includes situations where the insurance company believes that the insurance carrier is lying or exaggerating about the extent of their bodily injury or wants proof of injury. It may also take place if the damages are extensive, controversial, or would require the insurance company to pay a large sum in compensation.
Is It Possible to Challenge Insurance Companies When They Try to Bring in a CME Doctor?
It is possible for your personal injury lawyer to challenge the need of your insurance company to force you to undergo a compulsory medical examination (CME). However, this is not always the best move for your lawsuit.
Your lawyer can request that the insurance company demonstrate a good reason to request a CME before it is granted, and this evidence can be brought to the courtroom should the lawsuit get that far. However, should you flat-out refuse a CME, this can harm your defense against the claims of the insurance company.
The best action to take will vary from case to case. Our legal team will be able to tell you exactly how you should handle your compulsory medical exam request, and all you need to do to find out is call us for a free case evaluation. We will fill in all the rest of the blanks.
We're Florida's top litigation team with over 75 years of combined experience
How the Injured Person Should Conduct Themselves With Their CME Doctor
It is important to remember that the CME physician is not on your side in the personal injury lawsuit, even if they are a treating physician. This is because they are employed by insurance companies, which are not on your side, but more on this later.
For now, it is important that you conduct yourself properly in front of the CME doctor. This includes:
Staying serious and professional throughout the examination. This includes not making small talk or speaking unnecessarily, as unnecessary disclosures can harm your chance at receiving compensatory benefits.

Film or otherwise record the CME examination. This protects you from unprofessionalism and can be excellent proof for your attorney should anything become complicated further down the line.

Be clear and truthful when answering the CME doctor's questions. However, only answer those questions that you are specifically asked, as once again, this doctor may be looking for information to impact your benefits claim on behalf of the insurance company.

Be firm, but remain polite. Do not allow the CME doctor to make assumptions or put any words into your mouth.

Take all relevant notes that could be relevant to your defense, including mundane information such as the time and date that the physician examined you.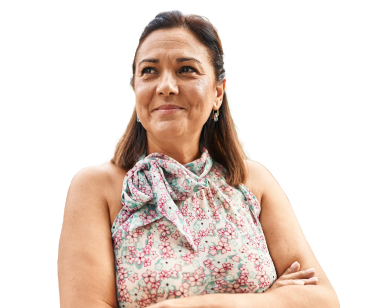 From the initial call to updates on your case status, we are here to get you answers.
More Information on How Your Insurance Company Is Not on Your Side After an Accident
After an accident, the company responsible for your insurance policy would like you to believe that they are on your side. However, in reality, they are a for-profit enterprise. This means it is in their best interest to pay out the lowest amount possible for your settlement.
Insurance companies have a huge amount of potential tricks up their sleeves for lowering claim amounts. These include:
Access to expensive and professional claims adjusters and other attorneys to dispute your claim.

Taking advantage of your shaken state after the accident and your obligation to report the accident to them to pump you for unnecessary information in the hopes of lowering your claim amount.

Tricking you into signing a binding legal document. You should never sign anything without your attorney present.

Lowballing your first settlement offer in the hopes of goading you into accepting a sum of compensation that is lower than your case deserves.

Getting their own doctor involved to conduct a CME with the hope of disputing the extent of your injuries, pain, and other accident consequences.

Attempting to blame the long-term consequences of your accident on an undeclared and pre-existing condition. This can be prevented by gaining access to your medical records.
As you can see, you have to be very careful and aware when dealing with your insurance company. This is a lot to remember, which is why it is so important to have access to a lawyer experienced in dealing with insurance companies and their tricks. Your attorney will be able to defend you and keep you briefed on exactly how to conduct yourself to protect yourself from the insurance company's tactics.
If you want a passionate and experienced attorney on your side, all you need to do is call us at one of our Florida offices for a confidential consultation and a free case evaluation. The number for our law firm can be found at the top and bottom of this webpage.
Using Your Own Physician to Ensure Fair Treatment When a CME Is Requested
When you are obligated to undergo a CME, it is a good idea to also seek an independent medical exam to have access to comparative results.
This is because the defendant's choice (i.e., the insurance company's choice) of doctor will be biased and seek to find weaknesses or challenges to your claim. Your doctor, however, should be much more professionally reliable.
Once again, it can be helpful to videotape or otherwise record the examinations by both doctors so that your attorneys have the highest amount of possible evidence on hand for your case.
What Types of Personal Injury Cases Can Result in a CME Being Requested?
The truth is that any way of being injured as a result of somebody else's negligence that can result in a compensatory claim can also be used to trigger a CME if your insurance company is so inclined.
The most common sources of personal injury claims in the United States of America today include:
Truck, motorcycle, bicycle, and car accident cases.

Slips, trips, and falls – or other types of premises liability claims, as set forth in

Florida Statute 768.075.

Medical malpractice.

Cases where injuries are caused by a defective product.
Contact The Law Place Today
If you have been involved in an accident in the past four years, your insurance company may request a compulsory medical examination in the hopes of reducing the chance that they will have to cover the cost of your injuries, pain and suffering, medical bills, and other damages. If this is the case, you need the help of a knowledgeable attorney to help defend your total claim amount from being damaged.
To find out how the lawyers from our law offices can help you, all you need to do is call us today. We will arrange a free consultation and case evaluation. We will look at the facts surrounding your case and provide you with free legal advice at no obligation, all covered under the confidentiality of the attorney-client relationship. There is no risk involved, and all our law offices have their phone lines operated around the clock.
For more information, call us today on (941) 444-4444!