Following a car accident, back pain is a common occurrence, and victims may find themselves suffering from the symptoms for weeks or even years to come.
Although symptoms of back injuries may not be felt for days after the crash, it's important that you go to the doctor as soon as you notice that something is wrong, even if the damage only seems minor. The injury may be much more severe than you realize, and seeking medical help as soon as possible means that you'll be limiting the damage.
Back injuries can impact your life for a very long time. This can be made even more devastating and frustrating if you sustained your injuries in a car accident that wasn't your fault.
If your back was injured in a car accident caused by a negligent party, then you may be entitled to compensation, and The Law Place wants to help you get it. With over 75 years of combined experience, you can trust that our team of skilled lawyers has the knowledge and talents necessary to secure the justice that you deserve. We are here to guide and support you through the complex Florida legal system, so don't hesitate to contact us and arrange a free consultation.
For excellent legal advice that's specific to your case, call The Law Place today at (941) 444-4444!
What to Do When Suffering From Back Pain After a Car Accident
If you have been in a car accident, it's crucial that you get checked out by a doctor as soon as possible. Even if you don't immediately feel any pain, you could still have been injured, and you may feel pain soon after.
Back pain can be debilitating and prevent you from completing day-to-day tasks, such as carrying laundry upstairs or bending down to pick something up. If you don't get checked out by a doctor, this problem may be exacerbated and can lead to a longer recovery time and further damage.
Not only will medical care help any injuries you've sustained, but the medical records and doctor's notes can be used as strong evidence if you choose to pursue a lawsuit.
After you've received medical treatment, you should consider getting in touch with a lawyer. If the accident that caused your injuries was not your fault, then you could be entitled to thousands of dollars worth of compensation, and The Law Place is here to ensure you get it. So contact our law firm today, and book a free case evaluation today.
Our team of dedicated attorneys fight and win for Floridians.
Common Causes of Car Accident Related Back Pain
Most of the upper body is encompassed by the back, and it's particularly vulnerable to any violent impact that may be caused by a car accident. If an accident has left you with back pain, it's crucial to seek medical attention as soon as possible to determine what is causing your back pain and to begin treatment. Some injuries, such as back sprains, can heal within a few weeks with minimal help, but other, more severe, back injuries may need extensive surgery.
The most common types of back injuries that are caused by car accidents include the following:
Whiplash– This is one of the most common types of car accident injuries. The sudden force of a car crash can cause your neck to jolt beyond its normal range of motion, which results in soft tissue injury to the ligaments, muscles, or tendons of the neck. Even though whiplash is considered to be a minor injury, it can cause long-term issues.
Herniated disc injury – Herniated discs are often sustained by car accident victims. This injury happens when a spinal disc between the vertebrae slips out of place and irritates the nerves nearby. Usually, treatment includes medication, rest, ice, physical therapy, and steroid injections, but sometimes surgical intervention is necessary.
Spinal stenosis – During an auto accident, extreme stress can be put on the spine, which could lead to spinal stenosis. This is where the spinal canal narrows, causing balance issues, muscle weakness, and partial disability. Physical or massage therapy, pain medication, and chiropractic care can all be used to treat spinal stenosis, but surgery may be needed in extreme cases.
Compression fracture – This is where a vertebra in the spine collapses. Most people recover from a compression fracture with minimal treatment in just a few months, but others may need surgery.
Facet joint injuries – Sudden trauma can result in facet syndrome, which is where inflammation and pain occur in the lumbar facet joints. These injuries can be difficult to see on an X-Ray. Physical therapy, muscle relaxers, anti-inflammatories, facet joint injections, and radiofrequency ablation are often needed to treat the injury.
Spinal cord injuries – Auto accidents can result in a spinal cord injury. These injuries are where the spinal cord or spinal nerves are damaged. Spinal cord injuries are usually the most serious back injuries, and are often long-lasting, and can result in intense pain and, in extreme cases, even permanent nerve damage.
Common Back Injury Symptoms
There are a wide variety of back injuries that can be sustained in an auto accident, but the most common symptoms that suggest something is wrong are listed below:
Pain in any area of your back.
Shoulder pain.
A shooting pain or pain that radiates down the legs.
Stiff or weak back muscles.
Uncontrollable muscle spasms.
Headaches.
Dizziness.
Difficulty walking and reduced mobility.
Numbness or tingling.
If you have been experiencing any of the above symptoms, then you should seek out medical care as soon as possible. Even if you're not experiencing any pain after a car accident, you should still consider going to the doctor and getting yourself checked over.
Here at The Law Place, we know that you don't deserve to experience any pain or consequences of an auto accident that wasn't your fault, and we want to help you. Our team will use their extensive knowledge and resources to fight tirelessly to ensure that you get the justice that you deserve. So, to start the process of securing the compensation you're owed, contact The Law Place today and schedule a free consultation.
We're Florida's top litigation team with over 75 years of combined experience
How Long Will Back Pain Last After a Car Accident?
Every injury is different. Typically, the more severe the injury is, the longer the pain will last, and in extreme cases, it may even last for decades after the accident.
Back pain can last from a few days to years, and pre-existing factors, such as age or existing injuries, can exacerbate the pain.
In order to give yourself the best chance at healing soon and fully, you should seek medical care and treatment as soon as possible.
Regardless of how long you suffer from the back injury sustained, you may be entitled to compensation for your pain and suffering. If the accident that caused your injuries was not your fault, then The Law Place may be able to help you get justice. To find out if you have a valid claim, call The Law Place and speak to an experienced attorney today.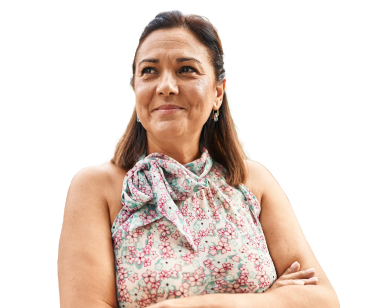 From the initial call to updates on your case status, we are here to get you answers.
Damages Commonly Won by The Law Place
Not only do many victims of car accidents have to suffer from severe back pain and trauma caused by the crash, but they're also left with a staggering amount of financial losses, usually because of high medical expenses, property repairs, lost wages, and more.
If you are facing huge bills because of a car accident that was not your fault, you deserve compensation, and our legal team is here to help. Once you have got in touch with one of our personal injury lawyers, they will investigate your case to establish the negligent party and assess the number of losses you've endured. Then, they'll be able to tell you how much compensation you should expect to receive.
Although every case is different, listed below are the types of damages that The Law Place often recover compensation for:
Medical expenses – It's likely that you need to seek compensation for the injuries caused. These bills should be covered by compensation, as well as related expenses, such as prescriptions, physiotherapy, travel to and from appointments, and more. If your injury is long-term, then any projected medical bills should also be covered.
Property damage – If your vehicle was damaged in the car accident, then any repairs and replacements that you needed should be reimbursed.
Lost wages – If you were unable to attend work for a certain period of time, or won't be able to return because of the accident, then we want to recover the wages you lost and are predicted to lose in the future.
Pain and suffering – If you're still experiencing pain and suffering because of the accident, as well as emotional distress and a lower quality of life, then you may be entitled to compensation. Unfortunately, this is often difficult to prove, and so it's crucial that you have an experienced attorney representing you in court.
While we understand that no amount of compensation can relieve pain or your trauma, it can help you manage your financial burdens and can also serve as proof that justice has been served to those at-fault. So if you've been involved in a car accident that wasn't your fault, and are now experiencing back pain, contact The Law Place today and schedule a free consultation with a proficient accident lawyer.
Florida's Comparative Fault Law
The State of Florida has a comparative fault law, which is explained under Florida Statute 768.81. This law means that any party involved in a motor vehicle accident can be assigned a certain percentage of fault based on the specific circumstances surrounding the accident. This means that all parties involved could be deemed partially to blame for the accident if you acted in any way that could have led to or exaggerated the crash, even if you were the victim.
For example, if you were texting while driving when the accident happened, then you could be declared to be 20% at fault for the accident, and therefore the compensation that you win would be reduced by 20% to reflect your percentage of fault.
Filing a lawsuit by yourself can be difficult for a number of reasons, but the comparative law fault can be hard to understand and predict. Because of this, we strongly recommend that you hire a skilled personal injury lawyer who can support you through the legal process and provide you with vital and trustworthy legal advice. The accident attorneys at The Law Place are here to help, and by working with us, you'll be ensuring that you have the best chance at securing compensation. To start working with our team, contact us today and arrange a free, no-obligation case review.
Contact a Reputable Personal Injury Lawyer Today
Devastating car accidents are unfortunately rather common in Florida, and victims are often left suffering unfairly from chronic pain and trauma, even if the accident wasn't their fault.
If you or a loved one have suffered from back pain because of another driver's recklessness, then we want to help you secure the compensation and justice that you deserve. Our team of lawyers promises to thoroughly investigate your case and work tirelessly to build a strong case on your behalf in order to secure every cent of compensation that you're entitled to.
Our phone lines are open 24 hours a day, seven days a week, so don't delay in phoning us and scheduling a free consultation. Call us now at (941) 444-4444!