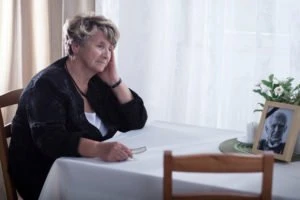 A deposition is when a witness gives testimony out of court. What happens after a wrongful death deposition depends on the circumstances of the case and at which point the disposition occurred during the lawsuit process.
If a deposition is given at the beginning of a wrongful death investigation, there could still be many more steps before any settlement is offered. However, if it is towards the end of the process, then it could trigger the negation of a settlement or trial.
After a deposition, you and your attorney will assess the information provided, which could lead to more witnesses or other things to investigate in regards to your case. The steps to follow are very individual to your case, but an experienced wrongful death attorneys will understand how to best move forward.
If you are involved in a wrongful death claim, whether you are fighting for compensation or have been asked to carry out a deposition, our team of attorneys is here to help. At The Law Place, we understand what a difficult time this is for you, and we want to take away the stress of a legal process by becoming your advocate. Contact us today for a free, no-obligation consultation at (941) 444-4444.
Purpose of a Deposition in a Wrongful Death Case
A deposition (also known as an examination before trial (EBT) is an out-of-court statement given by oath. Depositions allow people involved in the case to know what a witness will say at the trial, or they may be given instead of the witness appearing at trial.
Depositions take place at the request of the other party's legal team, and the court is not directly involved. They are requested so that the other party can analyze the information before the court date and carry out any necessary actions, such as following up with any new witnesses.
There are several reasons why an attorney may request a deposition, such as:
Seeking admissions of fact.

Gaining trial material.

Seeking information regarding the other party.

Preserving testimony in case the witness is unavailable for trial.

Testing theories.

Observing witnesses and make judgment calls.
The next steps will depend on why the despotism was requested and how the new information affects the case. An attorney can help you understand the purpose and the next steps.
Our team of dedicated attorneys fight and win for Floridians.
Depositions As a Part of Discovery
A deposition is a part of the discovery process, whereby both parties gather information and prepare for trial. In addition, discovery involves four other primary methods, known as devices, for collecting information.
The disposition may occur at any point in the discovery processes, and other methods can occur before and after.
Production and Inspection
Attorneys can request documents and items relevant to the case, which can then be inspected and potentially used as evidence.
Interrogatories
Either party can request an interrogatory, which is the written answers to particular questions. As a disposition, interrogatories also take place under oath. However, interrogatories can only be requested from the other party and no witnesses. Furthermore, questions must be relevant to the lawsuit.
It is common for interrogatories to be used before dispositions in order to establish a framework.
Requests for Admissions of Facts
An attorney may ask the other party to verify the validity of a fact deemed important to the case. This could involve proving the authenticity of documents. This helps minimize delays that could be caused by having to provide this during a trial.
Physical Examination
In some circumstances, it could be requested that the plaintiff see a doctor for a physical or mental health examination. However, this is more common for personal injury lawsuits rather than wrongful death.
How the Deposition Process Works
Depositions are structured in a way that allows both lawyers and the person who is responding to questions about what to expect. It begins with formalities where the person responding will confirm basic information such as who they are and the basic details of the case before taking an oath administered by a notary public.
At this point, an attorney may ask questions regarding you and your case, such as:
The damages you request.

The timeline of events.

The allegations.

Your criminal record.

Your background.

Your familiarity with certain documents.
We're Florida's top litigation team with over 75 years of combined experience
How an Attorney Can Help You Prepare for Your Deposition
A wrongful death attorney from The Law Place will be on hand to answer any questions you may have about the deposition. They will help you to prepare, covering every detail, such as what to wear, when you should arrive, what to bring, and they will help you prepare what you are going to say. We understand what a stressful time this is, but we are here to ease your fears and help you feel ready.
After the deposition, they will help you determine how it affected the case and what to expect moving forward.
People who do not perform hands-on work in legal cases will likely have a distorted view of what occurs at a lawsuit. A wrongful death lawsuit can have significant implications, so it is important to seek professional help.
A lot of research goes into a wrongful death lawsuit, and most of the work of an attorney is performed from behind a desk. There will be extensive documents and critical issues to review before your case even goes to trial. Some of which can cause your case to be dismissed before it even gets to trial, which would prevent another case from being filed.
The pre-trial phase of wrongful death lawsuits is usually lengthy, they may take a year, but often they take several years. An attorney will be by your side every step of the way, evaluating any new documents, witness statements, and evidence. Many cases never reach trial, but if they do, the trial itself may only last a few days or weeks.
At The Law Place, we offer a free case evaluation, so at the very least, you should seek free advice in regards to your case before deciding on your next steps.
First Steps
Following a free consultation, if you decide to hire your attorney and your attorney feels that your case is viable, then they will begin the initial phase. This consists of an investigation of the facts of your case, speaking with those involved, and assessing the evidence.
Your attorney may also seek expert options regarding the validity of the wrongful death claim, such as a medical professional or accident reconstruction expert. They may also need to analyze certain moments, such as insurance policies.
Your wrongful death attorney will prepare a package for submission for the insurance company to see if there is a potential for coverage.
This begins a pre-suit settlement negotiation process, which can mean early settlement if liability is clear. If the pre-suit negotiation is unsuccessful, then your attorney will prepare the initial documents necessary for your case.
Legal Research
Next, there will be extensive legal research carried out. This is a complex process and involves analyzing documents, statutes, and judicial interpretations of statutes. Statutes cover countless scenarios, and how they are interpreted matters. Judicial interpretations regarding individual cases are published in hundreds of volumes of books in Florida alone.
Your attorney will use this research to strategically plan your case and write out arguments. Their research will help them to determine who can be sued, what damages might be available, and many other kinds of critical evidentiary and procedural issues.
The Complaint
In the next phase, the plaintiff will tell their story factually in a document called a "complaint." The complaint is then served to the defendant or defendants and filed formally in court.
Following the complaint, the defendant has a duty to respond within a set amount of time, in a document called the "answer."
Alternatively, the defendant could file a document called a "motion to dismiss." A motion to dismiss is a request for the court to dismiss the complaint for a specific reason. The judge could deny this, but the defendant could file an immediate appeal, called an "interlocutory."
During this process, your case could be put on hold or "stayed." Sometimes, this process can take months.
Discovery Phase
The "discovery" phase gives each side the opportunity to fully explore all of the evidence that might be presented by the other side during the trial.
Discovery involves obtaining evidence and analyzing how it can be used in your case. This includes things such as:
Requests for admissions (written requests that one party admit any individual fact).

Requests for production of documents (written requests for relevant documents).

Depositions (verbal questions and answers between the attorney and a witness for the other side).

Interrogatories (written questions from one side to the other).
Objections to these requests are also common, and your attorney may need to file "motions to compel," where a judge is asked to require the other side to produce the evidence asked for.
During the discovery phase, your attorney will be deciding what evidence is needed and how it will be used. They will craft lengthy documents based on your individual case to obtain the evidence they need and develop your case based on the evidence given.
Motions for Summary Judgment
Another critical phase of the trial is where the defendant files a document called "motion fo0r summary judgment". These are not always filed, but when they are, they can have a significant impact on the case.
A motion for summary judgment is a moment filed by either party asking the judge to decisively rule on an issue, which then takes that power away from the jury. An example of this could be the defendant asking for a case to be dismissed, which can sometimes happen if an element of the claim is not satisfied for one reason or another. This can be appealed by the plaintiff if they have a basis for appeal.
If a motion for summary judgment is unsuccessful, then the value of the case usually increases, and the case will be heard by a jury.
Motions in Limine
As the trial moves closer, both sides continue their extensive legal and factual research. If either side has any concerns about some kind of evidence, then they can file a motion called "motion in limine." Motions in limine ask the judge to determine whether a piece of evidence will be admissible during trial.
The Trial
At the beginning of the trial, which could last a day, days, or even weeks, attorneys give their opening statements. The content of opening statements is usually limited by rules and cases. Following this, both sides will begin to cross-examine witnesses and parties involved.
Outside of the courtroom, it is common for attorneys to still be filling various motions, requesting that the judge admits or excludes various pieces of evidence based on case law and applicable statutes.
Attorneys can also file motions to the court, asking them to direct a verdict in their favor.
When all the evidence has been displayed in court, the attorneys will give their closing statements. The jury will then begin their deliberation.
After the Verdict
A verdict does not always mean the end of a case. Attorneys are still able to file motions for ("notwithstanding" the jury verdict). This is similar to the motion for summary judgment. Other motions can also be filed.
Attorneys may appeal verdicts to lengthen the case in hopes that the other side becomes frustrated and loses hope. Having determination and the conviction to keep going with a wrongful death lawsuit is often paramount to its success. This is why you need an attorney who will prepare a case extensively and will keep persevering.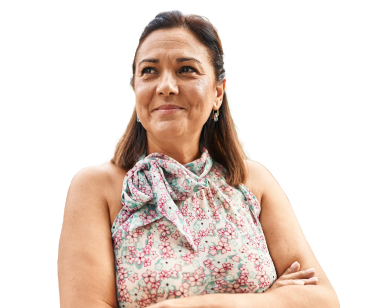 From the initial call to updates on your case status, we are here to get you answers.
Contact The Law Place Today
At The Law Place, we have over 75 years of combined experience in Florida law on both sides of the courtroom. Whether you are looking to claim damages in a wrongful death lawsuit or you are trying to escape liability, we are here to help.
Our experience on both sides of the courtroom gives us an in-depth understanding of these cases. What's more, at The Law Place, we will review your case as a team to ensure that no stone is left unturned. You basically get a team of lawyers for the price of one! At the same time, one of our attorneys will become your advocate and will be there to lead your case, answer any questions you have, and fight your corner.
Contact us today for a free, no-obligation consultation at (941) 444-4444.