Our roads and highways in Florida are filled with semi-trailer trucks. Unfortunately, there is a huge number of accidents that happen every year in Florida involving commercial trucks. The Florida Department of Highway Safety and Motor Vehicles (FHSMV) estimates that around 400,000 motor accidents happen in Florida every year, where 1 in 10 national highway crashes involve trucks.
Because of their huge size and weight, truck accidents often lead to severe injuries and even death. A particular hazard when it comes to trucks is when they are bobtailing.
Bobtailing refers to instances where a semi-truck drives without a trailer attached. A truck driver might bobtail because they are on their way to pick up their cargo at the start of a shift or at the end of a shift where they have already dropped off their cargo. Usually, a semi-truck will be carrying a load of cargo, but trucks driving without an attached trailer pose an increased risk to other drivers on the road.
If you have been in a bobtail truck accident, call us today for a free consultation to see if we could help you seek compensation. Call now at (941) 444-4444.
Why Are Bobtail Trucks More Dangerous?
At first glance, you might think that a truck without a trailer attached would be less dangerous in a crash situation than a truck with a heavily loaded trailer. However, trucks in a bobtail configuration are, in fact, more hazardous. This is because a bobtail truck is more difficult to maneuver and break than a truck with a trailer attached.
As trucks spend the majority of their time on the road with heavy loads, they are designed to carry heavy trailers. A truck's braking system is designed such that the majority of its braking power is under the trailer, in the rear axle. When in a bobtail configuration, a truck will have very little weight over the rear axle, and so its braking power will be reduced.
When a truck is bobtailing, most of its weight will be focused over the front wheels. These wheels have the primary purpose of steering rather than braking, and so a bobtailing truck will be more susceptible to skidding if the driver brakes suddenly or takes tight curves or sudden turns. Because of this, it is particularly dangerous to drive a bobtail truck on winding or wet roads.
The distribution of weight also means that, despite having a smaller weight, a bobtail truck will often have a longer braking distance than a truck carrying a cargo load. A longer braking distance means a higher risk that the truck will collide with the hazard that it was trying to avoid. This can result in very serious truck accidents.
Our team of dedicated attorneys fight and win for Floridians.
Bobtail Truck Accidents
Trucks in Florida can be huge in size and weight, even when they are not carrying a trailer. This makes the risk of a catastrophic collision much higher than with a regular car. Truck drivers are required to go through safety training because of the increased risk trucks pose on the roads, where commercial truck companies will have high standards of safety. Despite this, accidents can happen for a variety of reasons. For example, although a truck driver will be specially trained for the job, they will often have less experience with bobtail trucks, which require more expertise and skill to maneuver safely.
Some of the most common causes of bobtail accidents are:
Driver fatigue – Truck drivers often drive long hours without breaks, leading to tiredness. Driver fatigue can increase the likelihood of the driver making a mistake, failing to notice a hazard in time, or taking longer to react and brake.
Negligent driving – If a truck driver fails to obey traffic signals or yield right of way, or in some other way ignores the safety of other drivers, they are seriously endangering the lives of others around them. Distracted driving, road rage, and improper lane changing are all examples of reckless driving that should not be tolerated.
Driving under the influence (DUI) of drugs or alcohol – if a driver is operating a vehicle under the influence of a substance, they could have impaired judgment and slower reaction times, increasing the risk of reckless driving or failure to brake in time to avoid a hazard.
Speeding – Truck drivers are often under pressure from commercial truck companies to meet strict delivery schedules to maximize profits. A driver might be tempted to speed in order to meet these schedules or to finish their shift more quickly. Driving at higher speeds results in longer braking distances and so a greater risk of collision.
Loss of control of the vehicle – An emergency situation such as an unexpected hazard on the road that causes the driver to brake suddenly and lose control of the truck.
It is a truck driver's responsibility to maneuver their truck safely, regardless of whether they have a load attached to the vehicle or if they are bobtailing. In accordance with Florida Statute 316.208, all drivers in Florida have a duty of care to other drivers on the road. This means that they have the moral and legal responsibility to take reasonable steps to ensure the safety of other drivers, cyclists, and pedestrians on the road. If a driver fails to do this and their negligence results in a truck accident, then they could be found liable for any resultant injuries and other damages.
Can I Sue Following a Bobtail Accident?
If you have been in a truck accident in Florida that wasn't your fault, then you might be entitled to financial compensation regardless of whether the truck was bobtailing or not. Here at The Law Place, we understand how stressful life can be following an auto accident. Not only will you be physically and emotionally recovering from the accident, but you will no doubt be facing economic insecurity from mounting medical bills and time taken off work.
The best thing you can do following an accident with a semi-truck is to contact a reputable law firm as soon as possible. Our team of experienced attorneys has over 75 years of combined legal experience with cases just like yours. Call us today to arrange a free consultation with a truck accident lawyer, who can go through the details with you of how the accident occurred and give you an idea of whether you have a viable personal injury lawsuit and how much compensation you could be owed for your suffering. A personal injury lawyer could help you to recover compensation for the following damages:
Lost wages.a
Damage to personal items.
Medical bills.
Pain and suffering.
Wrongful death.
Contact us today to speak to a personal injury attorney who can help you to calculate how much you could be owed in compensation for the pain and suffering caused by your bobtail truck accident.
We're Florida's top litigation team with over 75 years of combined experience
Florida's Personal Injury Laws
If you have been in an auto accident in Florida, then the state's no-fault laws require you to first make a claim with your own car insurance before seeking further compensation for damages from another party's insurance policy (Florida Statute 627.7407).
Florida also operates under a system of comparative negligence, meaning that more than one party can be found liable following an auto accident and that the amount that you can claim in a personal injury lawsuit will depend on your individual share of the blame. Because of this, insurance companies will often try to shift part of the blame onto you in order to reduce the amount they have to payout.
Because of the complexity of Florida's personal injury laws, we recommend that you seek legal representation as soon as possible following a bobtail truck accident. Contact The Law Place today to arrange a free case consultation with one of our truck accident lawyers. Your assigned attorney will provide you with free, no-obligation advice regarding your case and help you decide if it might be worth filing a personal injury lawsuit against, for example, the truck driver or the truck company. Following this consultation, if you decide to contract our legal services, then you will be assigned a specialized attorney who will guide you through the entire process.
Our firm works on a no-win, no-fee system, meaning that you will only be charged legal fees if your lawsuit is successful, in which case the fees will be deducted from your final settlement.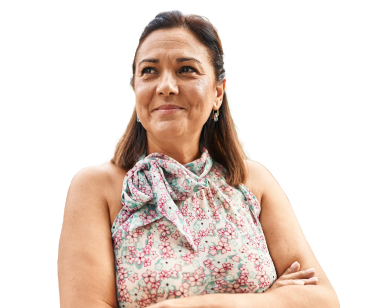 From the initial call to updates on your case status, we are here to get you answers.
Call Us Today
Our team of dedicated lawyers has many years of experience dealing with cases involving semi-trucks and bobtail trucks. We are committed to getting you the justice and compensation you deserve.
Our phone lines are open 24 hours a day, 7 days a week. Call today for a free case evaluation at (941) 444-4444.