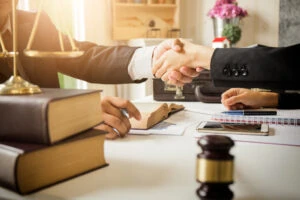 Riding a bicycle is a popular way to travel in the State of Florida. It's a recreational hobby, a great way to get from A to B, and an environmentally friendly form of travel. However, despite its positives, bicycle riding comes with dangers for riders. In fact, bicycle accidents are some of the most common types of traffic incidents in the state.
If you've been injured in or affected by a bicycle accident, you could be suffering from injuries with expensive medical care that you may be unable to cover out of pocket. If this is the case, get in touch with The Law Place today. We can help you to pursue compensation for medical bills, lost wages, and more.
Our team of bicycle accident attorneys specializes in personal injury law. We also have extensive experience winning cases like these all over the State of Florida. So, to speak with an experienced bicycle accident attorney near you and to book your free consultation, contact our law office today on (941) 444-4444.
What Do Florida Traffic Laws Say About Bicycles?
According to Florida Statute 316.2065, 'Every person propelling a vehicle by human power has all of the rights and all of the duties applicable to the driver of any other vehicle.' However, they are subject to certain regulations which vehicle owners are not, such as:
To have appropriate bicycle seating installed.

To only operate a bicycle with the appropriate number of people as per the bicycle design and intended use.

Carrying any child under 4 years of age or who weighs 40 pounds or less in a designated child carrier seat with secure fastenings.

Not allowing a child to remain in a bicycle seat if the rider is not in control of the bicycle.

Bicycle riders under 16 need to wear a securely fastened helmet.

Keeping to bicycle lanes or, if no such lane is available, to ride as close as possible to the right-hand curb.

Riding no more than two riders abreast unless overtaking.

To use a bicycle illumination lamp between the hours of sunset and sunrise.
Our team of dedicated attorneys fight and win for Floridians.
How Can a Bicycle Accident Lawyer Help Me?
The first thing you should do if you've been involved in a bicycle accident is to contact an experienced lawyer. (Even if your bicycle accident was fairly minor, it's still advisable to consult an attorney.) There are many valuable services they'll be able to provide, including:
Proving Liability
One of the first things your bicycle accident lawyer will help you to do is to find out who was liable for your accident. Whilst you still may be entitled to compensation if the accident was your fault, it's much more likely you will receive a higher amount in compensatory damages if it can be proved that another individual was liable.
The types of individuals who may have been responsible for your accident include:
Another driver.

A pedestrian.

A passenger in a vehicle.

A travel company such as a trucking or bus company.
Helping to Defend You Against Liability Claims
If another individual involved in your accident suffered injuries or even property damage, it would be possible for them to argue that you were at fault for the incident. If this is the case, they may also be filing a claim or a lawsuit against you in order to receive compensation themselves.
Bicycle accident lawyers are trained to build strong legal defenses. They'll be able to look at all of the evidence, such as witness statements and video surveillance, in order to try to prove that you were not liable for your accident.
Dealing With Insurance Companies
If you own a vehicle in the State of Florida and it is legal to drive, you will possess a minimum of $10,000 in Personal Injury Protection Insurance, according to Florida Statute 627.736. Whilst this is a type of motor vehicle insurance, it will also cover you if you get into a bicycle accident. Therefore, if you get into an accident whilst riding a bicycle, you'll first need to go through your own insurance company in order to receive PIP benefits, regardless of whether or not you caused the accident.
However, minimum cover PIP will only pay up to 80% of medical bills up to $8,000 for serious injuries and up to $2,500 for less serious ones. In addition, it will only provide up to 60% of any lost wages.
Even though you are claiming through your own insurance policy, it's still advisable to work with a personal injury lawyer to make sure you don't do anything to harm your claim and to help you achieve the maximum amount of compensation.
Proving Negligence
If you're looking to file a personal injury claim or lawsuit against an at-fault individual, you'll need to prove that they were guilty of negligence.
Bike accident attorneys will need to prove that the individual who caused your accident owed you a duty of care. This can be fairly simple to justify, as all users of a Florida road or highway, including drivers, vehicle companies, and passengers, owe you a duty of care to operate safely and legally and avoid causing harm to other individuals.
Next, it will need to be proved that this duty of care was breached. For example, if a vehicle collided with your bicycle because they failed to stop at a crossing, or if they pulled out too early without looking in all directions, they will have breached their duty of care as they were not obeying traffic laws.
Lastly, it needs to be proved that this breach in duty of care was the direct cause of your injuries. So, if they hit you because they were not paying attention and you fell from your bicycle, this shows direct cause. However, if they hit you through your own fault, for example, if you were driving unsafely, engaging in reckless behaviors, or under the influence of alcohol, this becomes harder to prove.
Filing a Claim Against an At-Fault Individual
If your damages are fairly minor and you were not seriously injured, it's likely that your bike accident lawyer will advise trying to pursue an out-of-court settlement. This process involves negotiating with the insurance company of the at-fault individual in order to get them to pay you an amount of compensatory damages appropriate to your case.
The benefits of this include:
A much shorter process than taking a case to court.

No opportunity for a judge to potentially rule against you.

A more private process.

Fewer fees to be paid to your attorney.

No opportunity for the at-fault driver to appeal the settlement amount.
However, by making a claim against another driver and receiving a settlement, you will usually be required to sign a document that waives your right to sue later on. So, you need to be confident that the amount of damages you receive is appropriate as you usually won't be able to take further legal action down the line.
Suing an at-Fault Individual
There may be some cases in which your bicycle accident lawyer may advise filing a personal injury lawsuit against the person responsible for your accident.
They may recommend this legal action because:
The amount of compensatory damages awarded to plaintiffs is usually much higher than an out-of-court settlement.

The defendant will be held accountable for their actions in a court of law.
However, due to the amount of legal work and time spent preparing for court, personal injury lawsuits for bicycle accidents are much more expensive than simply filing a claim. In addition, if you are found to be guilty of negligence, you may lose out on some or all of the compensatory damages. So, you'll need to work with an experienced bicycle accident lawyer in order to make this a worthwhile pursuit.
In addition, you should only choose law firms that offer a contingency fee or no-win no-fee service. This will make sure that you're only required to pay a fee if your lawyer wins your case.
Bicycle Accidents and Comparative Negligence
Many individuals involved in bicycle accidents are afraid to take any legal action if they believe that they were at fault for their own accident. This can especially be the case if other drivers involved were particularly aggressive at the scene or if they led you to believe you were responsible. However, even if this was the case, you still may be entitled to compensation. So, it's always best to speak with a bike accident attorney to understand your options.
In many traffic accident cases, it's common for more than one person to be the culprit. In a bicycle accident case, for example, another driver may have hit you due to swerving into a bike lane or cutting you off, but you may have been riding whilst distracted, without a bicycle light, or violating any other bicycle regulation. In this case, it could be argued that both parties involved share a portion of the blame.
Florida's comparative negligence law under Florida Statute 768.81 makes it possible for both the defendant and the plaintiff to receive compensatory damages in a personal injury case based on their proportionate share of fault.
We're Florida's top litigation team with over 75 years of combined experience
What Compensation Could I Receive for a Bicycle Accident?
Bicycle crashes can have severe impacts on victims' health and quality of life. They may have been taken away in an ambulance, may have received hospital care, and could be suffering from long-term injuries.
In cases such as these, it's natural to want to know what type of compensation you could be entitled to. If you were involved in a bicycle crash, you could receive compensation such as:
Compensation From Your Own Insurance Cover
Florida aims to limit the number of personal injury cases that need to be brought to court by making it a legal requirement for all drivers to possess a minimum of $10,000 in Personal Injury Protection insurance.
This means that if you own a car in the State of Florida, your PIP insurance will cover you even if you get into a road accident outside of your own vehicle – including if you get into a bicycle accident.
If you do not own a vehicle with PIP cover or you are uninsured, you will not be entitled to receive these benefits. However, this does not mean that your case is hopeless. You should never assume that you are not entitled to compensation without seeking legal advice.
Compensation From the at-fault Driver's Insurance
Although drivers in the State of Florida are not required by law to possess bodily injury liability insurance, many choose to purchase this cover anyway. This covers a driver if they get into an accident that causes injuries to another individual.
If the driver who hit you possessed this type of cover, you might be entitled to receive benefits from their insurance policy, including medical bills and lost wages.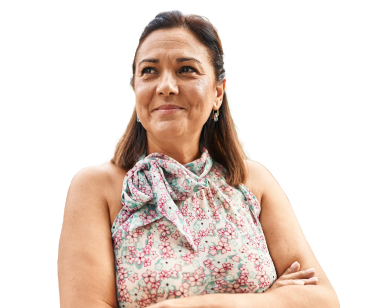 From the initial call to updates on your case status, we are here to get you answers.
The Serious Injury Threshold
If your injuries meet the serious injury threshold, you'll be able to step outside of the Florida no-fault system. This means that you will be able to make a claim against an at-fault driver's insurance company or even sue them by filing a personal injury lawsuit and taking your case to court.
According to Florida Statute 316.027, you will meet the serious injury threshold, sometimes called 'the tort threshold,' if:
Your injuries caused a substantial risk of death.

You suffered from serious disfigurement.

You seriously harmed or lost the function of an organ.

You suffered a serious head or spinal injury.
If you meet one or more of these criteria, in addition to economic damages such as medical bills and lost wages, you could also be entitled to non-economic damages including:
Pain and suffering.

Loss of consortium.

Benefits for reduced quality of life, or loss of enjoyment of life.

Mental anguish or trauma.
To make a bike accident claim or to sue another individual for your incident, you'll need to work with the right bicycle accident attorney who has a clear specialism in personal injury law. This will give you the best possible chance of receiving these types of damages.
Contact The Law Place to Hire a Bicycle Accident Attorney
Bicycle accidents are unfortunately common in Florida and can leave victims feeling overwhelmed and hopeless. In addition, drivers involved in these types of accidents often claim that the bike rider was at fault.
We specialize in a number of personal injury traffic cases, including bicycle crashes, car crashes, pedestrian accidents, bus collisions, boating incidents, and more. We also offer personal injury support and representation for non-traffic-related incidents, including medical malpractice, as well as slip and fall cases.
If you're suffering from bicycle injuries, our team of experienced personal injury and bicycle accident attorneys is here to support you. In addition to helping you understand your legal options, we can represent you to claim compensation in an out-of-court settlement or to file a lawsuit against the individual who caused your accident. We can also defend you against any liability claims from other drivers.
Book your free consultation with one of our bicycle accident lawyers today by calling our office on (941) 444-4444.