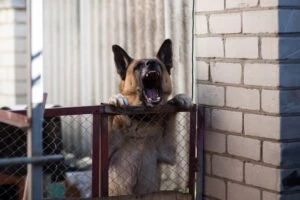 Here at The Law Place, we have seen almost every type of injury and accident that there is. Dog bite incidents, in particular, tend to have some nasty injuries and can lead to serious mental and emotional trauma for victims.
If you or someone you love has been on the receiving end of a dog bite attack, then you shouldn't have to face the aftermath alone. In these situations, we may be able to seek compensation on your behalf if the other party acted negligently with their dog.
The aftermath of a dog attack can leave victims traumatized, which can make it particularly difficult to make big decisions with a clear head. The unfortunate thing, however, is that your medical bills will not wait. As these medical bills rise, your stress levels can rise with it. This is not good for your well-being, physically or mentally.
Many people decide not to seek the help of a skilled and knowledgeable attorney because they are worried about the costs involved. They often think that seeking compensation with the help of a lawyer will cost a huge sum upfront and will reduce their compensation. This might lead them to try to fight their case alone, risking their sanity and their compensation.
This is almost always a bad idea. Here at The Law Place, we work on a contingency basis for a starter, meaning you don't pay a penny unless we win. We also win a much higher compensation sum for our clients than they can usually seek on their own. Even after our fees are deducted, they usually end up with more in their pocket than if they went it alone.
Our phone lines are always open! Call us at (941) 444-4444 for a free consultation with a leading attorney at our firm and find out how much compensation you may be entitled to.
Common Dog Bite Injuries
Although most dog bites do not result in significant injuries, many dog bites do. Here are some of the common injuries that victims of dog attacks suffer:
Broken/punctured skin.

Broken bones.

Eye injuries.

Head and neck injuries.

Face injuries.

Scarring.

Nerve Damage.

Tissue damage.

Trauma / emotional effects.
Our team of dedicated attorneys fight and win for Floridians.
Dog Bite Statistics
Dog bite statistics in the United States are shocking, and they are only getting worse.
Why Do Pitbulls Cause the Most Fatal Attacks?
The Pitbull is the dog breed responsible for the most fatal attacks. Many people argue that the dog owner is to blame for not training their dog properly or even encouraging them to be aggressive. While this does play a role, the genetic history of the breed is also an important aspect.
Pitbulls use a hold and shake bite style, which often leads to permanent and disfiguring injuries when the dogs bite. According to forensic studies, similar injuries have only been found elsewhere on shark attack victims.
It is easy to assume that Pitbull dog bite cases are always the result of an unfamiliar dog. However, this is not the case. From 2005 to 2020, Pitbulls killed 380 Americans. Of these deaths, 53% involved a family member and a household Pitbull.
What Dog Bite Damages Can You Claim
Damages following dog bites can quickly accumulate. Medical bills, combined with lost wages, can be incredibly stressful. Fortunately, with the right support from a dog bite injury lawyer, you should be able to claim compensation to cover your losses.
Every dog bite case is different, but the value of your settlement will be determined by the following damages:
Medical Expenses
Dog bites range in severity, and the more serious it is, the more your medical bills are likely to be. Some people may even need lifelong treatment.
In Florida, you can claim the medical expenses for anything related to the attack. This includes past expenses and the estimated cost of any future care. Your attorney may seek help from a medical professional to help estimate what the future medical costs will be.
Pain and Suffering
Pain and suffering damages are used to compensate victims for their emotional suffering, such as a loss in quality of life or the emotional stress of a traumatic event such as a dog bite attack.
Dog bites almost always result in some degree of pain and suffering. However, these damages are highly subjective. In order to maximize the amount you could receive, it is a good idea to have an attorney by your side who can work to evidence your claim.
Pain and suffering damages are calculated in different ways, but the most common way is to use the amount you are claiming in medical damages and multiply it by a number ranging from 1-5 depending on the severity of your case.
For example, if your dog bite is severe and will require long-term therapy and adjustments to your way of life, your attorney may use a multiplier of 5. If your injuries were mild and caused little emotional trauma or effect on your daily life, they may use a multiplier of 1.
A great way to evidence your pain and suffering damages is for you to keep a journal detailing how you feel each day and any adjustments you have had to make to your way of life. Your attorney can use this to help build a strong case.
Loss of Income
Some dog bite cases can lead to such severe injuries that the victim is forced to take time off work. They might even have to change the type of work that they do.
You should be able to claim for any lost income and lost earning capacity. And if you have to change the direction of your career, then you could also claim for the cost of re-training.
Punitive Damages
Punitive damages are not always awarded. They are taken straight from the defendant and are ordered by the judge as a way to punish them for their wrongdoing.
If you believe the dog owner acted maliciously by setting the dog on you on purpose or trained their pet to be an aggressive dog, then you may have grounds to seek punitive damages.
Wrongful Death
If you have lost a loved one in a fatal dog bite attack, then you may be able to seek compensation. Under Florida Statute 768.16, a representative of the deceased estate can file a wrongful death lawsuit on behalf of immediate family members such as a spouse or children.
In a wrongful death lawsuit, you should be able to claim damages for things such as pain and suffering and funeral expenses.
We're Florida's top litigation team with over 75 years of combined experience
How Long Does a Dog Bite Settlement Usually Take?
When someone is bitten by a dog, they are usually eager to know how long a settlement will take. After all, they are likely experiencing a lot of stress, and a lengthy legal battle could seem daunting.
It is impossible to say how long a settlement will take, as it will depend on the complexities and circumstances of your individual case.
Following dog bites, there will usually be a lot of back and forth between the defendant and the plaintiff, and your case could take a year or more to settle.
When you hire The Law Place, we will work to make sure you receive the maximum amount of compensation, even if it takes a bit longer. We will handle all the complex legal stuff for you, so you can focus on your recovery.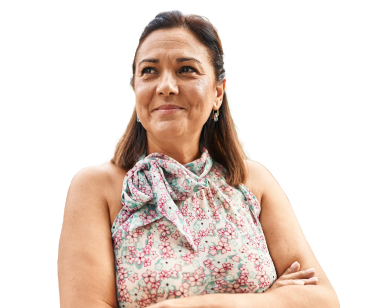 From the initial call to updates on your case status, we are here to get you answers.
What to Do at the Scene of a Dog Bite?
Following dog bites, your first priority is making yourself safe. Move away from danger before calling the emergency services.
Seek medical attention as soon as possible. Dog bite injuries can lead to serious infections, including life-threatening conditions like rabies. If a dog has rabies, then time is of the essence. Adrenaline might be high, and you might not realize how seriously you have been injured. Your medical records will also be an important part of your claim.
You should also contact the police and local animal control as soon as you can. Local animal control will make sure the dog does not cause you or anyone else further harm. The police report will also be important evidence in your case.
Now you are safe and have sought medical attention. You should contact a personal injury attorney. The Law Place offers a free consultation so that you can seek some initial legal advice and be confident in your next steps before you sign any forms or agree to any representation.
Contact The Law Place Today
At The Law Place, we are here to help. No one should suffer the consequences of being bitten by someone else's dog. You deserve compensation for your pain and suffering.
We have over 75 years of combined experience dealing with personal injury claims in Florida. We will review your case as a team so that it can benefit from our combined knowledge and experience. At the same time, one of our attorneys will be your advocate and will be by your side to answer questions and support you.
We are a small law firm, and every case we take on is treated with great care and commitment. We work on a no-win-no-fee basis, so if your case is unsuccessful, you will not pay anything and will never be left out of pocket.
Our phone lines are always open! Call us at (941) 444-4444 for a free consultation.