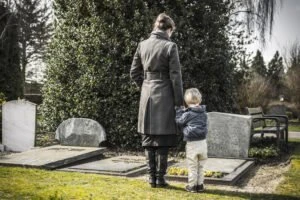 If you have lost a family member or loved one because of someone else's actions, then we understand how distressing this can be. On top of dealing with the pain and grief of losing someone, the family will often be left with the burden of expenses such as medical bills, funeral and burial costs, as well as other adjustments or arrangements. If the death was caused by the actions of another person, such as a negligent driver, then you may be thinking about filing a wrongful death claim to help recover some of these costs. You will probably also be wondering whether there is a damages cap, i.e., any limit to the total amount of compensation you can claim for damages.
If you are considering taking legal action for your wrongful death case, we recommend that you contact a wrongful death attorney to give you advice on the process.
Here at The Law Place, we offer a free case evaluation for our new clients. Call us today to arrange a free consultation with one of our wrongful death lawyers. They will go through the details of your wrongful death case with you, give you an idea of whether you have a viable claim and how much compensation you could be entitled to, and offer no-obligation legal advice specific to your case. Our team has dealt with countless wrongful death cases and has helped many surviving family members to move on with their lives with some peace of mind due to the reduced economic burden.
Call The Law Place today for a free case review. Our phone lines are open 24 hours a day, 7 days a week. Call us now at (941) 444-4444. 
What Is a Wrongful Death Case?
Losing a family member is always devastating. And when a loved one dies in an accident that wasn't their fault, this can be especially painful to come to terms with.
Negligence refers to a person or entity failing to fulfill their duty of care to another person when this care is due. If this person's negligence leads to severe injuries or wrongful death, then the individual can be found liable for these damages. Wrongful death can occur in many different situations, where some of the most common situations that lead to wrongful death claims are:
Car and boat accidents

– If a collision was caused by negligent behavior such as distracted or drunk driving, or failing to follow state driving laws, then the at-fault driver can be held accountable for resultant injuries or wrongful death.

Medical malpractice

– Medical professionals have an obvious duty to keep their patients safe, and yet many hospital deaths are caused by missed diagnoses, incorrectly prescribed or administered medicines, or botched surgeries. As a result, we sadly deal with many wrongful death medical malpractice cases.

Defective products

– Sometimes, manufacturers make errors in the design, production, or marketing of a consumer product, leading to awful injuries or wrongful death in an unsuspecting consumer.
No amount of money can bring this person back or make up for their loss, but economic stability is one way to help a family recover and move forward with their lives.
The enormous expense that can come with death following an accident can leave surviving family members in financial crisis and force them to make changes to their standard of living simply to cover these costs. For this reason, family members in this situation may consider filing a wrongful death lawsuit.
Each wrongful death case will be different and carry its own potential for recoverable losses to be claimed by eligible surviving family members. The best thing you can do if you are considering taking wrongful death actions is to contact a reputable law firm for legal advice. Call The Law Place today for a free case evaluation with a wrongful death lawyer, that can explain who qualifies to file a wrongful death claim and the losses you may recover.
Our team of dedicated attorneys fight and win for Floridians.
What Are Wrongful Death Damages Caps?
In the context of a wrongful death case, a damages cap refers to the upper limit that the law will allow beneficiaries to receive in compensation following a wrongful death.
Each state in the U.S. has its own laws regarding the amount that survivors can claim in compensatory damages following a loved one's death and any damage caps that exist.
Florida does not have damages caps for economic or non-economic damages in wrongful death claims. This means that there is no cap on the amount of economic damages that a beneficiary can receive.
There had previously been a cap on non-economic damages in medical malpractice cases of $500,000 per plaintiff, or $1 million if the medical malpractice led to wrongful death.
In 2014 the Florida Supreme Court declared that such caps on non-economic damages were unconstitutional. Non-economic damages include compensation for pain and suffering. It was decided that the deceased person's family members should not have to face further suffering and financial hardship when the death was the fault of another person and that the responsible party should be the one to absorb these costs.
There have been, however, several reforms passed that are attempting to cap the amount of non-economic damages that a person can receive. For the most up-to-date information regarding damages caps, talk to a wrongful death attorney today.
There is currently no strict legal cap on the amount of compensatory damages (non-economic and economic damages) that a decedent's estate or the decedent's survivors can claim following the decedent's wrongful death. However, the amount that will be paid to the beneficiaries will ultimately be determined by a variety of factors, such as the age, health, skills, and earning capacity of the decedent, and the relationship of the beneficiary to the decedent.
Who Can File a Wrongful Death Claim in Florida?
If a person dies because of someone else's negligence, for example, a drunk or distracted driver, the surviving family members or other beneficiaries may decide to file a wrongful death lawsuit.
Under Florida Statute 768.21, beneficiaries of the decedent's estate are entitled to claim economic compensation for certain damages if the death was found to be the fault of another person or entity. A person's 'estate' refers to everything a person leaves behind at the time of death.
In the State of Florida, beneficiaries that are entitled to recover damages following a wrongful death are:
The decedent's legally married spouse.

Biological or adopted children of the decedent under the age of 25.

Biological or adoptive parents of the decedent.

Biological or adoptive relatives who are in some way dependent on the decedent for support.
The wrongful death claim can be brought by a personal representative of the estate, who is either claiming damages on behalf of any of the estate's beneficiaries or on behalf of the survivors (i.e., surviving family members).
The extent of damages which a beneficiary can claim varies according to the circumstances of the wrongful death, including:
The age of the decedent and their life expectancy.

The survivor's relationship to the decedent.

The age of any children left behind and the amount of time they will be considered minors.

The amount of the decedent's net income that was likely to have been available to this particular survivor.

The value of replacing the decedent's services to the survivor, such as custodial care.
We're Florida's top litigation team with over 75 years of combined experience
What Damages Can Be Recovered in a Wrongful Death Case?
The types of financial damages that beneficiaries are entitled to claim following a wrongful death will vary according to several factors. For full details of who is entitled to what in your specific case, we recommend you speak to an attorney.
In most cases, surviving family members who depended financially on the decedent can recover costs split into two categories:
Economic Damages
Broadly, this refers to the financial losses caused by the death, such as the cost of medical and funeral expenses and the value of financial contributions the decedent would have made had they not died. Examples of economic damages that could be claimed include:
Medical expenses –

Caused by the accident before the person's death.

Funeral expenses

– Burial costs to whoever paid for these costs.

Loss of income

– From the deceased person's job and the future income they are likely to have earned.
Non-Economic Damages
This refers to the less tangible but no less important damages resulting from the death of a loved one. This can include:
Emotional pain and suffering

– Caused by the death, such as mental anguish and depression. A beneficiary may claim for pain and suffering damages

before

the death only in cases where the person died from nursing home abuse or neglect.

Loss of consortium

– The loss of love, companionship, comfort, support, and services.
The extent to which a surviving family member can claim these non-economic damages will depend on factors such as their relationship to the victim and who is left in the family. For example, if the wrongful death victim left a surviving spouse, then this spouse may recover damages for the loss of companionship and for mental pain and suffering. However, children over the age of 25 who lose a parent where one parent remains alive will not be able to claim mental pain and suffering damages. If the decedent did not leave a living spouse, then children of any age may be able to recover damages for mental pain and suffering and the loss of parental guidance and companionship.
A child of any age is permitted to claim for damages of lost financial support and loss of future financial support.
If the deceased was under the age of 25 at the time of death, each parent might be entitled to compensation for mental pain and suffering. The damages will be determined by the child's life expectancy, health, and earning potential. A parent may only recover wrongful death damages for a child over the age of 25 if there are no other survivors.
There are particular exceptions for wrongful death caused by medical negligence. For more details on medical malpractice cases, contact The Law Place today.
It is worth noting that there is a statute of limitation for wrongful death claims in Florida. This means that survivors will have a limited time frame following the death in which to open a wrongful death lawsuit. Under Florida Statute 95.11, a surviving family member has two years from the day of the person's death in which to file a wrongful death claim. We recommend that you start the process as soon as possible to avoid delays and make it easier for relevant evidence to be collected.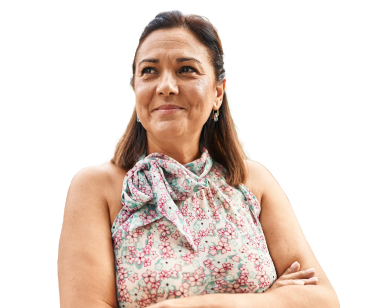 From the initial call to updates on your case status, we are here to get you answers.
How Can a Wrongful Death Lawyer Help Me?
A death in the family will always result in unspeakable grief, and the trauma of dealing with this death will no doubt be even worse if it was caused by the negligent actions of someone else. If you have lost a loved one and someone else was to blame, then you should seriously consider opening a wrongful death case. You have suffered and may be entitled to financial contributions for this suffering, as well as economic compensation for the loss of financial contributions this family member will no longer be able to provide.
A wrongful death attorney will be able to guide you through this complicated process and will ensure that you receive a fair settlement.
Your wrongful death lawyer will collect relevant evidence to build and strengthen your case in order to prove your claim so that you can focus on coping with the emotional impact of your loss.
An experienced lawyer will build your case to prove that your loved one's death was avoidable and that it was ultimately caused by the failure of the negligent party to act with sufficient care. They will also help to calculate the damages (both economic and non-economic) that the death has produced and fight for your right for compensation for these damages.
Contact Us Today
Here at The Law Place, our team of dedicated lawyers has over 75 years of combined legal experience and lots of experience with wrongful death cases just like yours. Don't suffer in silence. Call us today for a free case evaluation to receive free, no-obligation legal advice relevant to your case.
Our phone lines are open 24 hours a day, 7 days a week. Call us today to arrange a free case evaluation at (941) 444-4444.