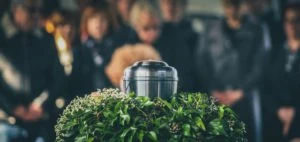 A seeks justice on behalf of the family members who have lost a loved one due to an act of negligence, violence, or carelessness. Typically, in a wrongful death suit, a personal representative for the estate of the deceased person will be appointed out of the surviving family members.
Not all accidental deaths qualify for wrongful death lawsuits. A wrongful death case must meet specific criteria. If you and your loved ones have lost a loved one in an accident as the direct result of negligence, you will need an experienced wrongful death attorney to help you file a wrongful death case. Our law firm can help you. Our wrongful death attorneys have helped countless families win the justice they deserve in wrongful death damages.
We understand that no amount of compensation can ever take away the trauma you have had to experience, but it can help ease you through your grieving by covering lost wages, funeral and burial expenses, and pain and suffering damages. An attorney-client relationship at our law firm is built on a great deal of commitment. Our wrongful death lawyers will do all that they can to ensure that you win your wrongful death lawsuit. For some legal advice, contact a qualified attorney at The Law Place today for a free case evaluation at (941) 444-4444.
What Is a Wrongful Death Case?
In Florida, state law declares that a wrongful death occurs when a person or entity causes another person to lose their life. This law is outlined under Florida Statute 768.19, which states that a wrongful death lawsuit can be filed if the fault of another party caused your loved one's death.
Wrongful death lawsuits typically include one of the following:
Negligence.

Medical malpractice.

A defective product.

An intentional act (such as a crime.)
Our team of dedicated attorneys fight and win for Floridians.
How Do I File a Wrongful Death Claim?
If you have lost a loved one in an accident and you are hoping to achieve compensation in a wrongful death settlement, you need to talk to our experienced team of wrongful death lawyers. You will have to appoint a family member to become the personal representative for the decedent's estate. This is typically the surviving spouse.
If you decide to sue for wrongful death after the loss of a loved one, you need to be aware that the legal process is not usually quick. However, we would strongly encourage you to seek monetary damages for the negligent actions of another party. Our personal injury attorneys will help you bring a wrongful death case to court to achieve compensation.
If you want to file a claim for wrongful death, you need to contact our wrongful death attorneys quickly. The sooner you start proceedings for financial support, the better.
How Long Do I Have to File a Wrongful Death Claim?
If you are planning on filing for wrongful death after the devasting loss of a loved one, you do not have long to do so. If the death of the victim was caused by negligence, medical malpractice, a defective product, or an intentional act, you need to speak to a wrongful death attorney at our firm immediately for some free advice.
The statute of limitations in Florida only allows families of wrongful death victims two years to file a claim and lawsuit. This is clearly outlined under Florida Statute 95.11. Our general rule is to act as soon as you can. Two years may seem like a long enough time to make a claim, but you will be surprised at just how quickly the time can pass.
Not only this, but the sooner families act, the stronger the wrongful death cases and wrongful death lawsuits will be. This is because your attorney will be able to strengthen your particular case by gathering evidence that is still readily available after the accident. If you don't act quickly, you risk losing a lot of evidence that could prove invaluable for your case. For example, surveillance footage is frequently wiped.
We're Florida's top litigation team with over 75 years of combined experience
What Is the Average Payout in a Wrongful Death Lawsuit?
There is no such thing as an "average" payout following a wrongful death lawsuit. All wrongful death lawsuits vary greatly. The amount of compensation that your lawsuit could achieve will depend on many factors.
Law firms in Florida typically help families achieve compensation from anywhere between $500,000 to over $1 million. Wrongful deaths are serious and a big deal. A death caused by negligence or medical malpractice is truly unfair, and families deserve to be compensated heavily. Of course, no amount of money can ever take away the pain and trauma you have had to experience losing a loved one, but it can help with your grieving. You will be able to receive money to cover funeral expenses, medical bills, and much more.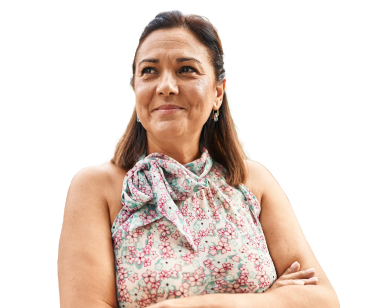 From the initial call to updates on your case status, we are here to get you answers.
How Much Is My Wrongful Death Case Worth?
To determine how much your wrongful death case may be worth, you should contact a personal injury lawyer at The Law Place today for a free consultation. A member of our team will examine your case to give you a rough estimation of what your case could achieve if it successfully wins in court.
All wrongful death cases vary greatly, so don't expect an accurate prediction. Many factors can impact the worth of your case. The best thing that you can do is get in contact with a lawyer at our firm today. You will be able to ask all of your questions and queries, and we will do our best to give you all of the advice and information that you are seeking.
What Factors Determine How I Much Could Receive in Compensation in a Wrongful Death Lawsuit?
Several factors can impact how much wrongful death cases can achieve in compensation. Many circumstances can come into play, and these include the following:
The existing and past medical bills for the victim.

The burial and funeral expenses.

The future financial support that the victim would have been able to provide to you and your family.

The future household services that the victim would have been able to complete and provide.

The age of the victim.

The health of the victim.

The needs of the surviving family members.

Whether the case includes an element of fault.
How Are Wrongful Death Settlements Paid Out?
There are two main ways that wrongful death settlements are typically paid out. These are through a lump-sum payout or a structured settlement.
Lump-Sum Payout
These kinds of payouts usually occur when a case is settled out of court. The plaintiff will usually receive one full payment of the damages they agreed to. These damages can include medical treatment costs, pain and suffering, and so much more.
Structured Settlement
These payouts are alternative to lump-sum payouts. A structured settlement involves continuous, ongoing payments. This kind of payout will mean that you receive continuous support rather than simply a one-off payment. The issue with this kind of settlement is that it can make it difficult to pay off larger debts.
How Long Do Wrongful Death Lawsuits Take?
Every case of wrongful death is unique. Some cases will take a particularly long time to resolve, and others can resolve relatively quickly.
You should not expect your case to be resolved in weeks, however. The legal process for cases like yours is typically lengthy. On average, cases can take anywhere between one to four years to resolve.
The lengthy process is why we strongly urge that you hire a lawyer that you can trust. At The Law Place, we are fully committed to helping our clients receive the justice that they deserve. We will have your back throughout the whole process and will not stop fighting until a fair settlement is reached. We understand that hiring a lawyer can be a daunting process. Please call us to discuss any queries or questions you may have.
When Do I Recieve Money After Winning a Wrongful Death Lawsuit?
If you and your attorney have successfully won your wrongful death lawsuit in court, you may be wondering how long it will take before you receive your financial settlement agreement.
Typically, it can take anywhere between four to six weeks after a case to receive the money agreed on during the lawsuit. This can, however, vary. If you have successfully won a wrongful death case and are wondering when you should receive the agreed compensation, call us today.
A member of our team will happily be able to help you out and will chase up those parties involved.
How Do You Win a Wrongful Death Claim?
To win a wrongful death claim, you need to have a strong case that has plenty of evidence to prove the negligence of the party at fault.
Proving negligence is not always easy, and that is why we strongly urge that you seek professional legal guidance and advice if you wish to file a claim for wrongful death. You must hire a reputable and experienced wrongful death lawyer to help build your case. By doing this, you will be ensuring that no element is missed and that you will be giving yourself the greatest chance you have of achieving compensation.
Should I Contact The Law Place?
If you have lost someone dear to you in an accident caused by the negligence of another party, you should absolutely contact The Law Place today. We can help you file for wrongful death so that you and your family members can achieve the justice that you deserve.
To find out more about how we can help you, you should contact us today for a free consultation. The Law Place has practice areas all over the State of Florida, so no matter where you are, we can help. We are available 24 hours a day, 7 days a week, to answer your call. Don't waste another moment. Call us now at (941) 444-4444.