Any death in the State of Florida has tragic ramifications for the friends and family members of the deceased. However, when a death occurs due to the negligence of someone else, the effects can be particularly devastating. Those who survive can be left with large out-of-pocket expenses, trauma due to grief, and even financial ruin due to the loss of income from the deceased individual.
Here at The Law Place, we can help you if you have been affected by a wrongful death in any way. We're a Florida-based law firm that specializes in negligence claims, personal injury, and more. Our team has solid case experience in these fields and is committed to offering excellent advice and service to all of our clients. In addition, we understand the sensitive nature of wrongful death claims and can support you through this difficult time.
Contact our office today to receive a free consultation with a professional wrongful death lawyer by calling (941) 444-4444.
What Constitutes Wrongful Death?
Wrongful death is different from an ordinary death, and specific criteria are required to meet this definition. In order for wrongful death to have occurred, it will need to be proved that an individual was killed by someone else's negligence. According to Florida Statute 768.81, in negligence cases, a wrongful death attorney will need to justify that:
An individual or company owed the deceased individual a duty of care.
An individual or company breached this duty of care by direct action, a wrongful act, or through failing to act so that the safety and life of the deceased were endangered.
This breach in duty of care directly caused the death of an individual.
Our team of dedicated attorneys fight and win for Floridians.
Types of Wrongful Death and Insurance
Whether or not your insurance covers wrongful death depends on the type of insurance you have, as well as the location in which the policyholder was killed. For example, wrongful death cases for a car accident will be vastly different from a medical malpractice case or a slip-and-fall accident. Therefore, we always recommend carefully checking the wording of your insurance policy and consulting an attorney if you are unsure.
These are just a few of the most common types of wrongful death and the types of insurance that accompany them:
Car Accidents
According to Florida Statute 627.736, in the State of Florida, all drivers are required to take out a minimum of $10,000 in Personal Injury Protection insurance in order to legally operate a vehicle. In the case of an accident, this allows drivers to contact their own insurance company to receive PIP benefits regardless of whether or not they caused the incident.
In addition, to cover medical expenses and lost wages, PIP insurance covers up to $5,000 in wrongful death benefits for the family members of the deceased. However, if you have invested in a more extensive PIP policy, the amount you receive could be higher. PIP will also cover passengers in a vehicle.
Furthermore, even though it is not a legal requirement in the State of Florida, many drivers possess Bodily Injury Liability cover. This will also cover damages if the policyholder kills another individual in a car accident.
An Accident on Private Property
It isn't a legal requirement for individuals in the State of Florida to take out home insurance. However, many lenders require homeowners and landlords to possess this type of cover. If another individual is killed in your home through your own negligence, then your home insurance will usually cover the cost if someone chooses to make a wrongful death claim or file a lawsuit against you – and vice versa. If you are killed in someone else's home, their home insurance can pay for damages.
Premises Liability
Whether a business is covered for wrongful death damages depends on their exact insurance. However, many policies will pay out if an individual is killed on business premises.
However, if someone is killed, their rights will also depend on whether they were a:
An invitee – Someone with an invitation to be on the premises, including businesses, customers, or members of the public – for example, a customer in a supermarket or a bar.
A licensee – Someone who enters the property legitimately but was not expressly invited or did not use the property for its intended purpose – for example a customer who enters an 'employees only' area.
A trespasser – Someone who has entered a premise illegally.
Medical Malpractice
Hospitals and medical professionals will possess insurance that covers them in the case of wrongful death due to medical negligence. However, this is a much more complicated area of Florida negligence law due to the nature of medical treatment. For example, there are inherent risks in carrying out surgical procedures, especially if the individual being treated was already in critical condition. In this case, it can be difficult to prove that death occurred due to negligence and not the deceased individual's existing health issues. So, if you have been affected by medical malpractice causing wrongful death, it's important to work with an attorney who specializes in this area.
Filing a Wrongful Death Claim or Lawsuit
If your insurance does not cover wrongful death, if you are uninsured, or your existing insurance does not sufficiently cover the cost of damages, you can choose to file a wrongful death claim or pursue a lawsuit against a negligent party.
An out-of-court claim will attempt to achieve a wrongful death settlement – compensatory damages which will be paid to you without needing to take your case before a court of law. However, if your attorney feels that you could be entitled to a higher amount of compensation than you are being offered as a settlement, they may advise you to pursue a wrongful death lawsuit.
We're Florida's top litigation team with over 75 years of combined experience
Compensation From Wrongful Death Claims
By pursuing a wrongful death lawsuit or claim, you could receive compensation for:
Funeral costs.
Burial costs.
Loss of companionship.
Medical expenses.
Lost future income.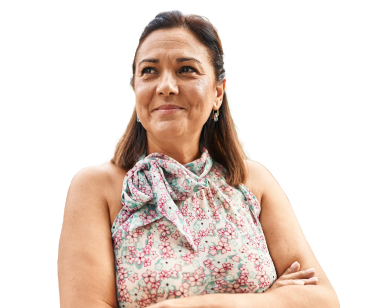 From the initial call to updates on your case status, we are here to get you answers.
Contact The Law Place to Hire a Wrongful Death Attorney
If you've been affected by wrongful death, get in touch with The Law Place today. We can help you understand your legal rights, handle any insurance companies and help you to win the best possible amount of compensation for your case. Our team work around the clock, 24 hours a day, 7 days a week, to achieve favorable outcomes for all of our clients.
To speak with an experienced wrongful death attorney and receive a free case review, call our office today on (941) 444-4444.