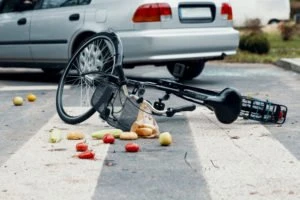 Getting hit by a car when riding a bike is a huge and very realistic fear for many cyclists. There are many dangers on the roads for cyclists, and often drivers fail to take adequate care to prevent bicycle accidents from happening, including failing to leave enough space for bikes on the road or not looking out for cyclists when driving at night. In fact, the National Highway Traffic Safety Administration reported that in 2019, 846 bicyclists were killed in accidents on the roads throughout the country, which is an alarming number.
A huge number of cyclists are unsure whether they are entitled to compensation for the harm they have suffered and whether they can file an injury claim against the negligent driver's insurance company or sue the driver themself. We are here to let you know that, yes, you are entitled to file a claim against the responsible driver for any personal injury you have suffered in a bicycle accident, and we can help you with this claim every step of the way.
Here at The Law Place, we have over 75 years of combined experience in multiple practice areas, and we are renowned for being a highly experienced personal injury law firm. Throughout our years of practice, our law firm has built up a strong attorney-client relationship, and we always get our clients the best results possible. We offer a free consultation where you can receive legal advice from an experienced personal injury attorney with no strings attached. Our law firm wants to ensure that you receive the highest standard of legal representation possible and that your personal injury lawsuit for your bicycle accident is successful.
Call us today to schedule a free consultation with a bicycle accident lawyer from our law firm at (941) 444-4444. Our phone lines are open 24 hours a day, 7 days a week.
What Should I Do If I've Been Involved in a Bicycle Accident?
Regardless of whether you have been involved in a bicycle or car accident in Florida, there are certain things you should do in the immediate moments following the crash to ensure that you have a successful insurance claim and to keep yourself safe, including:
Seek medical attention – Calling for medical assistance should always be the first and foremost step following any bike or car accident. Even if you have only been lightly scratched or have no serious injuries, you should contact a paramedic or an ambulance as soon as possible.
Contact law enforcement – Once you have ensured your own safety, you should call the police to report the accident as soon as possible. When they arrive, they will draw up a police report which should include the personal details of the at-fault driver and their car insurance details, your own personal details, and statements from the parties involved about what occurred.
Remain at the accident scene – It is extremely important that you remain at the accident scene until law enforcement arrives. This is to ensure your own safety and to ensure that you can give an adequate account of what happened to the police.
Gather evidence – We recommend that you gather as much evidence and information from the bicycle accident as possible. This should include photographs of any physical injuries you've sustained, of the vehicle involved and your bicycle, and of any physical evidence at the scene. Additionally, you should take the contact information of any witnesses to the scene, as well as the insurance and contact information of all involved parties.
Contact a personal injury attorney – Once you have completed all of the above steps, you should contact a personal injury law firm as soon as possible. They can advise you on whether you can seek financial compensation for your bike accident, and if so, they can assist you in filing a claim against the party responsible.
It is important that you keep any documentation and evidence from your bicycle accident, including your medical records and the police report filed from the accident. When you do file a claim with an insurance company, your lawyer will use this evidence to maximize the amount of compensation you receive and ensure that the negligent party is held responsible for the harm you have suffered.
Our team of dedicated attorneys fight and win for Floridians.
Common Causes of Bicycle Accidents in Florida
Most accidents involving bicycles in Florida are caused by negligent drivers, as many drivers fail to take adequate care to protect bike riders, particularly at night and on busy roads. However, in some cases, the cyclist themselves may have caused the accident or at least contributed to the crash happening. Some of the most common causes of bicycle accidents in Florida include:
A driver's negligence – If a driver is speeding, driving under the influence (DUI), tailgating, or driving while distracted, they are much more likely to cause a bike or car accident.
Failure to yield – Drivers failing to yield to cyclists is one of the most common causes of bicycle accidents in Florida. Many drivers fail to look for bike riders when making a left turn which can result in a serious accident happening.
Poor visibility – Many bike accidents are caused by a lack of visibility on the road, particularly at night or in poor weather conditions. As a bicycle rider, it is important that you always make yourself visible when on the road by wearing reflective gear and having lights on your bicycle.
Poor road conditions – It is possible for bike accidents to be caused by bad road conditions such as potholes and poor surfacing.
A lack of bike lanes – Many bike riders are required to cycle on the main road when there is no bike lane present. Driver's in Florida are required to leave enough space for cyclists when there is no bicycle lane present, but they often fail to do so, which can result in a cyclist getting hit by a car.
Regardless of what caused your bicycle accident in Florida, you may still be entitled to recover financial compensation from the party responsible. If you have been hit by a car while riding a bike, you should schedule a free case evaluation with our law firm as soon as possible, and we can help you sue the party responsible in order to recover the compensation that you are owed.
Do I Sue The Driver Responsible or Their Insurance Company for My Injuries?
For most bicycle accident cases, the first point of call is to file a claim against the insurance company of the driver responsible for the accident to recover compensation. In order to file a successful claim, you must prove negligence on the part of the driver involved. Proving negligence can be difficult, and you are required to satisfy the following four elements:
A duty of care – All road users have a duty of care to drive or cycle safely and to follow the rules of the road. Drivers of motor vehicles have a duty to take adequate care when in the presence of cyclists on the road, and cyclists are afforded equal protection under the law.
A breach of this duty – It must be shown that the driver breached their duty of care to you by behaving negligently, which could include reckless driving, speeding, or failing to obey traffic laws.
Causation – There must be a direct link between someone else's negligence and the injuries you suffered. For example, if a person was driving under the influence and they swerved onto the bike lane, which resulted in you being hit, this is enough to prove causation. In this situation, the driver would most likely face additional criminal charges for the accident.
Damages – In order to recover compensation, you must have suffered some form of damages for any minor or severe injuries. This can include medical bills, lost wages, pain and suffering, property damage, or wrongful death.
Most personal injury cases in Florida are resolved through insurance claims. However, if your claim is unsuccessful, and the insurance company of the responsible driver is refusing to pay you out, then you may have to sue either the driver responsible or their insurance company. Lawsuits can be lengthy and stressful, and proving negligence in a court can be far more difficult than speaking with insurance offices. For this reason, our law firm always recommends that you get the backing of an experienced attorney for injury cases.
We're Florida's top litigation team with over 75 years of combined experience
Insurance Companies in Florida
Both bike and car accident victims in Florida are required to seek compensation from their own auto insurance company first prior to filing a claim or lawsuit against the other party, as provided under the state's no-fault laws. All drivers are required to take out personal injury protection (PIP) coverage of at least $10,000 and property damage coverage of the same value in order to legally operate a motor vehicle in the state.
If you have your own personal injury protection, your insurance company will cover up to 80% of your medical expenses and the same amount for any property damage. Florida Statute 627.736 provides that even if you don't have your own personal injury protection, the insurance company of the responsible driver should compensate you for 80% of your damages once you are successful in proving negligence. If your damages exceed the amount covered under the insurance policy, you will have to sue the negligent driver to recover excess damages.
Insurance companies in Florida are renowned for being difficult to deal with, and their top priority is to make a profit from their policyholders. For this reason, you should always take extra care when speaking with an insurance company, and you should refrain from divulging too much information, as they may use this to devalue your claim or to find you liable for the accident. Speaking with an injury attorney prior to filing an insurance claim is strongly advised, as they can communicate with an insurance office on your behalf or give you guidance on what information you should divulge to them.
What Type of Damages Can Be Claimed in a Bicycle Accident Case?
Just like car accident cases, the damages you can recover from a bicycle accident lawsuit or claim will depend entirely on what type of harm you have suffered and the extent of your injuries. If your bike accident was serious, and you suffered severe injuries that require a lot of medical assistance, the amount of compensation you may receive will be much higher than if you suffered minor injuries. An experienced lawyer can help ensure that you receive maximum compensation for the harm you have suffered.
Some of the damages a lawyer from our firm can help you claim to include:
Medical bills – If you have suffered injuries in a bicycle accident, you can pursue compensation to cover the costs of your medical bills, including hospital appointment costs and transport to and from these appointments. You can also get compensated for bills resulting from long-lasting injuries that require future treatment or physical rehabilitation.
Lost wages – You can get compensation to cover any wages you've lost as a result of being put out of work because of your injuries. This can also include any potential future earnings.
Property damage – If your bicycle was damaged in the accident, you could recover damages to cover repair costs.
Pain and suffering – Getting hit by a car is traumatic, and many injury victims suffer much more than physical injuries. You can get compensated for any emotional or physical distress you have suffered from the crash, which can include a general loss of enjoyment in life.
Wrongful death – Losing family members in motor vehicle accidents is devastating, and no amount of compensation can remedy this pain. Our lawyers can help you recover funeral costs and a loss of consortium to relieve some of the financial stress of losing a family member.
If you have been hit by a car while riding a bike, it is important that you get a fair settlement to cover any financial losses you have sustained and to ensure that the negligent driver is held responsible. Here at The Law Place, we can help you recover damages for your bicycle accident and ensure that you have a successful personal injury case. Call us today to schedule a free case review, and we can assess what damages are available for you to claim.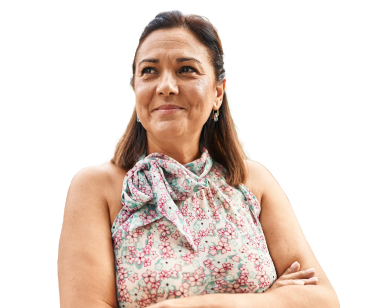 From the initial call to updates on your case status, we are here to get you answers.
Should I Hire a Lawyer for My Personal Injury Lawsuit?
You may be wondering whether hiring a lawyer for your personal injury case is the right decision for you. It is likely that you have already been left out of pocket because of medical bills or lost wages, and the thought of having to fork out extra fees for an attorney can be stressful.
Firstly, we want to reassure you that hiring legal assistance from our firm will cost you nothing. We work on a contingency-fee-basis, meaning that if we are unsuccessful in winning your case, you will not lose any money. If we are successful and you are awarded compensation for your injuries, we will deduct our fees from your settlement, which are always guaranteed to be at a fair and reasonable rate.
Secondly, having the backing of a personal injury law firm will increase your chances of receiving a fair settlement for your bike accident substantially. Once you contact us, we will investigate your case thoroughly and gather all of the evidence necessary to secure the maximum amount of compensation possible for you. We will negotiate with insurance offices on your behalf, make you aware of your rights as a cyclist, and deal with bad faith insurance practices.
Although it is possible to make an insurance claim or sue the driver of the motor vehicle that hit you without legal assistance, it is highly recommended that you hire one of our personal injury lawyers to help you with your case.
Contact The Law Place Today
Although cycling has become a hugely popular mode of transport throughout Florida, cyclists still face huge dangers every day, mainly due to driver negligence. For this reason, many bicycle accidents happen daily, and victims are often left paying huge costs for their injuries without receiving any compensation.
If you or one of your family members has been hit by a car as a cyclist in Florida and believes that you are entitled to compensation for your injuries, you should contact The Law Place today. Our law firm has over 75 years of combined experience in numerous practice areas, including many bike accident cases. Once you contact us, we will advise you of your legal rights and help you seek damages.
We offer a free case review so you can receive honest legal advice with no strings attached. Our priority is ensuring that you get the compensation you deserve from your bicycle accident.
Call us today at (941) 444-4444 to schedule a free case review with one of our lawyers. Our phone lines are always open.