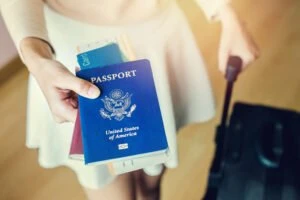 If you have a Driving Under the Influence (DUI) conviction on your criminal record, you can still get a passport. However, certain countries will deny entry to those who have been convicted of serious DUI charges under specific circumstances. This is particularly the case when a DUI defendant is considered a "flight risk" or when a person's parole or probation forbids them from leaving a certain area.
Although you can still get passport privileges with DUI criminal convictions, you should contact a reputable law firm to fight your charges. These are serious offenses that can result in your license being automatically revoked. Furthermore, this criminal conduct will result in you serving lengthy jail time and having to pay hefty fines.
To schedule your free consultation with one of our lawyers, call us now at (941)-444-4444.
What Disqualifies You from Getting a US Passport?
You can be prevented from getting a passport for several reasons. Some of these include:
A court order is blocking a U.S. passport from being issued.
Some court declarations can result in a passport denial.
If a person owes $2,500 or more.
If a person has previously had a passport revoked, they can be denied another one.
If a minor is involved in a child custody case, they cannot be issued a passport.
All of these factors are enforced to try and protect the government of the United States and its citizens. Although you can still receive a passport with a DUI conviction on your record, it is important to be aware of these factors. For help appealing your passport denial, you should contact our law firm today.
What Countries Can You Not Travel to With a DUI?
Certain countries take harsh stances against people with DUI convictions. Some countries that can be difficult to travel to with a DUI include:
Mexico.
United Arab Emirates.
Iran.
China.
Japan.
Malaysia.
South Africa.
We advise that you contact the US consulate if you have queries about your ability to travel. Other countries have the right to refuse your entry if they consider you to be a threat.
Our team of dedicated attorneys fight and win for Floridians.
Can I Fly to Mexico if I Have a DUI?
Traveling to Mexico with a DUI on your record is difficult. This is because the country generally denies entry to foreigners who have been convicted of DUI within the previous ten years. Mexico takes this offense seriously because they class DUI as an indictable crime. This is comparable to a felony offense.
Ultimately, it is the discretion of the Mexican border officer whether you can enter Mexico or not. It may be possible to travel to Mexico but you could be refused entry at the border. At the border, however, they will typically look for offenders with serious records. If your DUI case involved death, serious injury, and/ or property damage, it is more likely that you will be denied entry.
Can I Go to Canada if I Had a DUI?
If you have a prior conviction of DUI on your criminal record, you can still enter Canada. However, there is a certain procedure you must follow. To enter Canada, you will need to apply for a Temporary Residential Permit (TRP) or criminal rehabilitation. If you apply and receive a TRP, you can enter Canada regardless of how many convictions you have on your record.
However, it is not easy to receive a TRP. The Canadian government must believe that your presence in the country is more beneficial to them than risky. Therefore, if you have been charged following a federal arrest and have multiple felony charges on your record, it is unlikely that this permit will be approved.
We're Florida's top litigation team with over 75 years of combined experience
Can I Be Deported for a Felony DUI Conviction?
Receiving a DUI conviction as a non-citizen can be very worrying. For a simple misdemeanor DUI offense, it is unlikely that you will be deported. However, in certain circumstances, a DUI conviction can trigger removal proceedings. For example, a person who commits a felony DUI by killing or injuring other people can be deported once they have served jail time.
You can be deported for the following DUI-related reasons:
Felony DUI.
Multiple DUI convictions.
Serious bodily injury caused by DUI.
Drug-related DUI.
Death to another person caused by DUI.
Multiple criminal convictions on a record.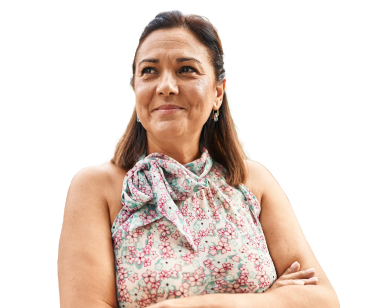 From the initial call to updates on your case status, we are here to get you answers.
Will a DUI Stop Me from Becoming a US Citizen?
A Green Card holder in the United States can become blocked from becoming a naturalized citizen if they have received a conviction for DUI. This is more likely to occur if a person already has several convictions on their record. The U.S. government is strict about who they grant citizenships to. They will only grant citizenship to a person who is of "good moral character."
Will I Lose My Passport Following a DUI Conviction?
You will not lose your passport following a DUI conviction. However, you can be banned from leaving the country if you have been released without bail or are on probation. It is important to speak with your probation officer if you are unsure of the terms of your probation. Violating your probation or leaving the country when you're not supposed to can be problematic. You will likely face further criminal charges in these instances.
How Can DUI Defense Attorneys Help Me?
Our DUI defense attorneys at The Law Place can help you in a variety of ways. First of all, and most importantly, they will work to get your charges reduced or dropped. To do this, they will examine and gather evidence to build a solid defense strategy. Furthermore, they will fight for your case. Our attorneys are highly experienced in the courtroom.
Not only this but they can be hugely supportive figures in your life. Experiencing an arrest can be frightening. If this is your first offense, it is normal to feel anxious about what the future holds. A DUI defense attorney will be able to guide you through the legal process and answer all of your questions. We can offer you a shoulder to lean on through this difficult time. You can trust that your attorney will do all they can to ensure that you achieve the best possible outcome from your case.
Should I Contact The Law Place?
Crossing international borders with a DUI conviction can be tricky. If you have been arrested for DUI in Florida, the best thing you can do is contact The Law Place. Our attorneys will do all they can to ensure that your charges get reduced or dropped. If convicted, you could face severe penalties. For your first offense, you could serve up to six months of jail time. The sooner you act, the better.
To organize your free legal consultation with one of our experienced attorneys, contact us now at (941)-444-4444.