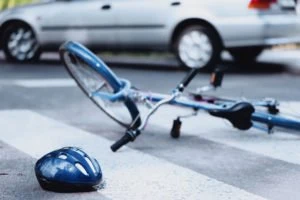 A bicycle can be an eco-friendly and easy way to get about, but unfortunately, there is an element of risk associated with cycling on the roads of Florida. Sadly Florida is recognized as one of the most dangerous states to be in if you are a keen cyclist. According to data provided by The National Highway Transportation Safety Administration, between the years 2007 to 2006, the rate of bicycle accidents that involved a fatality in Florida was 6.2 deaths per 100,000 people. This is 60 percent higher than the next state in the rankings. Additionally, the injury rates for bicycle accidents are likely to have been higher. We understand how traumatic this experience can be for bicycle accident victims and are ready to do whatever we can to help you get the justice you deserve.
If you or a loved one have been a victim of a bicycle accident that was not your fault, then contact The Law Place today! Here at our law firm, our legal team boasts over 75 years of combined experience in dealing with personal injury claims such as your own and is more than ready to help you recover the compensation that you deserve. Call our office at (941) 444-4444. Phone lines are open 24/7!
What to Do at the Accident Scene
If you have been involved in a bicycle accident, then it may be easy to start panicking. Below are some top tips from our lawyers regarding what you could do to help your future case. It is important to only do this if you feel well enough and should prioritize your health and safety above all else.
Move into a safe spot and away from the accident scene.
Call the emergency services and file a police report. You must alert 911 of any accident as per Florida Statute 316.062.
Gather evidence that could help your insurance claim. This includes photos of the scene and contact details of witnesses.
Seek medical attention. This is a legal requirement as per Florida Statute 627.736.
Contact an experienced lawyer from The Law Place.
Our team of dedicated attorneys fight and win for Floridians.
After a Bicycle Accident Can I Sue an Individual Personally, and Can They Sue Me?
To put it very simply, yes, they can. Similarly, you can sue the driver personally, via a personal injury lawsuit, for damages following a bike accident. Despite the State of Florida operating under a strict, no-fault insurance system, you are still able to pursue a bicycle accident lawsuit against an individual if your personal damages are serious enough to qualify for any additional compensation.
If you are currently being sued following a bicycle accident or instead are wishing to sue an individual, then contact our law firm today to schedule a free consultation with an experienced lawyer on our team.
After a Bicycle Accident Can I Sue an Individual Even After Settling With Their Insurance?
In many cases, as soon as you have settled with the relevant insurance company, then this will automatically close your case. A settlement is designed to essentially 'wrap up' your bicycle accident case. This means that in a majority of cases, there will be no further opportunities to claim any more compensation after receiving a payout from an insurance company. However, an experienced bicycle accident lawyer will be aware that there is sometimes an exception to this precedent.
Once an insurance company has settled a case, they will agree to pay you the amount of money needed to wrap up the case. Often, this agreement will contain wording that prevents bicycle riders from claiming more money. Once the waiver has been signed, this will release the cash settlement and prevent you from making any further claims. However, you MAY be able to file a second lawsuit if your bicycle accident lawyer can prove that you agreed to the settlement because of fraud and/or coercion. If you want to learn more about the legal process surrounding filing a second claim, call us today to schedule a free legal consultation.
We're Florida's top litigation team with over 75 years of combined experience
Common Injuries Following a Bike Accident
Following a bicycle accident, many cyclists report suffering from the following significant injuries. These can be compensated for in an insurance claim:
Organ damage – Including internal bleeding.
Head injuries – Can become very serious if left untreated.
Road rash – When the skin is damaged through contact with the pavement, concrete, or another hard surface.
Neck injuries – This includes whiplash.
Damage to the spine – In some cases, damage to the spine can lead to paralysis.
Broken, fractured, or crushed bones.
Mental anguish – Examples include depression and Post Traumatic Stress Disorder.
Death.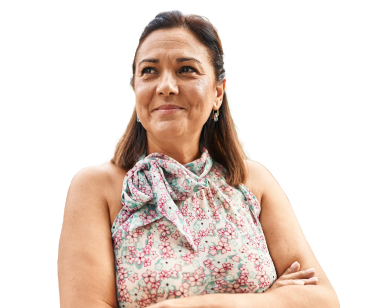 From the initial call to updates on your case status, we are here to get you answers.
What Damages Could I Be Owed After a Bicycle Accident?
If you wish to recover compensation after an accident, then it is important to know about the forms of damages that may be available to you. Some common examples include:
Medical bills – It is likely that if you've been involved in a motor vehicle accident that you have sustained severe injuries and had to receive medical attention. All of the resulting medical bills can be accounted for in your final settlement, as long as you provide proof of these expenses. Future medical bills for any ongoing injuries can also be accounted for.
Property damage – Similarly, it is likely your bike was damaged. Any repair or replacement costs can also be factored into your settlement. Again, you will have to provide any bills given to you by the repair shop as a form of evidence.
Lost wages – In some cases, your accident may have meant you have had to have some time off from work. Your settlement should cover any lost wages from this time, as well as compensating for a loss of earning potential if you are unable to return to work.
Pain and suffering – Pain and suffering is a form of non-economic damages used to compensate for any mental or/and physical suffering, as well as any loss of enjoyment in life. Pain and suffering are, however, hard to prove, so it is best to have legal representation to do this for you.
Wrongful death – If you have sadly lost a loved one because of a negligent driver, then you can file a wrongful death lawsuit as per Florida Statute 768.21. A settlement from this type of lawsuit should cover all necessary funeral expenses, remaining medical expenses, and loss of consortium.
If you think you could be owed any of the aforementioned damages, then contact us today to organize a free case evaluation and learn more.
How Is Liability Determined in a Bicycle Accident Case?
So that you can prove who was the at-fault party, your chosen legal representation will have to gather evidence to prove the following four points:
The responsible party owed a duty of care – Every vehicle driver and cyclist in Florida will owe a duty of care to others on the road. This means they should behave as any reasonable person would in the same scenario, e.g., drivers should not speed or be intoxicated whilst driving.
They breached this duty of care – To breach a duty of care, the at-fault party had to have acted recklessly and unlike a reasonable person, e.g., not stopping at a red light.
This breach caused the accident – The breach had to have been the direct cause of your accident in order to prove liability.
This resulted in you suffering damages – If the breach meant you suffered damages (e.g., property damage or injuries), then the person who breached their duty of care will be held responsible.
To learn more about the legal process and how to prove liability, then contact The Law Place and schedule a free consultation.
What About Comparative Negligence?
Comparative negligence is explained in Florida Statute 768.81, which highlights the importance of fault in car accident cases. Your judge will assign liability, and your settlement will be based on this. Your settlement will be reduced by the percentage of fault that has been proven to be your own. For example, if your bicycle accident was predominantly caused by a motor vehicle user driving whilst intoxicated, BUT you were also proven to have run a red light, then your settlement may be reduced by 20%. This reduction will reflect your own liability for the damages that followed but also appropriately punishes the more severe driving offense.
An accident lawyer would be able to conduct a detailed investigation and ensure your settlement accurately reflects your own fault, if there was any. Call us today to organize your legal representation.
Is There a Time Limit on Bicycle Accident Cases?
You will have four years from the date of your collision to seek compensation, and if this time period passes then, you will not be able to ever receive a payout. This is known as a statute of limitations and is explained in Florida Statute 95.11. Because of this statute of limitations, it is important to act quickly so that your insurance adjuster does not escape from compensating you for your resulting injuries, and the at-fault party can be held liable for what they did. In the unfortunate scenario that you have lost a loved one, this statute of limitations is two years before you will not be able to recover damages.
Furthermore, Florida Statute 627.736 explains that you must seek medical treatment within two weeks of your accident. Even if you appear visibly well, there could be some underlying issues, such as a concussion, that may require treatment. If you have not sought medical treatment and thus do not have any injuries on your medical records, then insurance companies and the at-fault party's insurer can use this against you to deny your claim.
Call Our Personal Injury Lawyers at The Law Place Today!
If you or somebody you know has been involved in a bicycle accident that was not your fault, then call The Law Place today! We understand how traumatic bicycle accidents can be for those involved and their family members, we will use all of our knowledge and years of experience to help make sure your personal injury claim is successful and you receive a fair settlement. Our lawyers can promise a dedicated attorney-client relationship and will work around the clock to help you with your case. If you want to learn more, a bicycle accident lawyer from The Law Place will be able to provide you with legal advice and explain the complex legal process of filing a claim in your free consultation.
To learn more about our free consultations and what we can do for you, call our office using our toll-free phone number, (941) 444-4444. Phone lines are open 24/7 for your convenience.