Slip and fall cases are extremely common in the State of Florida. After all, when somebody slips or trips on somebody else's property and is injured through no fault of their own, it is only fair that they seek compensation for their injuries and damages incurred as a result.
There are nearly 8 million visits to emergency rooms across the state as the result of fall incidents, and around 12% of these are cases where the injuries have been caused by negligent property owners. This also means that slip and fall cases come under the wider umbrella of premises liability claims.
Slip and fall cases are particularly worrying when they involve vulnerable people such as the elderly over 65. If you are in this category, you have around a 1 in 3 chance of being admitted to an emergency room as a result of a fall injury,
Some conditions that can lead to slip and fall injuries include:
Low lighting in areas where there are hazards that should be visible. For example, when the floor changes in gradient or height or there is a step-down.
Areas that are left wet after cleaning or mopping or when a spill has not been signposted with a warning sign.
Items stacked dangerously in stores, such as cans or heavy boxes.
Narrow staircases or staircases that descend steeply or unevenly.
Potholes that have not been addressed or signposted with warning signs.
Slippery conditions such as icy sidewalks.
If you or a loved one have suffered injuries from a fall on someone else's property, we recommend that you get in touch with a skilled personal injury lawyer like those found here at The Law Place. Our team has been dealing with similar cases for over 75 years collectively, and we know exactly how to advise you, build your case, and fight for the fair and reasonable treatment of our clients.
For a free legal consultation with a slip and fall lawyer serving Florida, Contact us now at (941) 444-4444 to schedule a free consultation.
Proving Fault and Liability in a Slip and Fall Claim
Proving liability and fault following a slip and fall accident can be a difficult task. Each case will be different and have different circumstances surrounding it. To prove the property owner acted negligently, you will have to prove that they acted in a way that a reasonable person did not in terms of the hazard. If a reasonable person would have put a signpost up for a wet floor, for example, and they did not, they may be found liable. You must also prove that the owner was aware of the hazard or, at the least, that they should have been aware of it and was not due to negligence. The dangerous condition must have presented an unreasonable risk to you and must be a condition you could not reasonably have anticipated.
Our team of dedicated attorneys fight and win for Floridians.
Where Do Slip and Fall Accidents Occur?
Slip and fall accidents can happen anywhere, but there are some places that are much more common than others. Over the years, the most common locations for these kinds of accidents have been:
Inside grocery stores, especially where the floors have been left wet and aren't signposted after cleaning.
Curbs.
Inside shopping malls.
Public toilets.
Construction sites.
Nightclubs.
Potential Damages You Can Seek Following Your Slip and Fall Accident
In accordance with Florida's comparative negligence rules, your compensation can be reduced by the amount that you are deemed to be at fault for the accident. If you receive compensation for $5,000 dollars, for example, and you are found to be 20% at fault, your compensation will be reduced to $4,000.
When calculating a settlement figure, the following damages can be claimed for:
Medical Expenses
If you have received injuries as a result of your slip and fall accident, then you will be able to claim for all medical bills that arise as a result. This is one of the reasons why it is so important to keep an extensive record of all your expenses. Medical bills include all hospital visits, ambulance call-outs, prescriptions, and treatments, as well as therapy and transport to and from the hospital.
You can claim for all medical bills, be they future, past or present. This means if you have long-term medical issues, you will be able to seek compensation for all future treatment.
Lost Wages
If your injuries mean that you have to take time off work, you will be able to claim for all lost wages. Just like with your medical bills, you can claim for both past and future lost wages, so if you are looking at an injury that will prevent you from working for the rest of your life, your attorney will work out what this is worth and use it in the settlement figure.
Pain and Suffering
Pain and suffering relate to damages that are more intangible, including things like mental and emotional trauma as well as loss of enjoyment of life. If you no longer enjoy doing the hobbies you used to as a result of the injury, for example, your attorney will judge how severe your pain and suffering is. To work this out, they will often use a sliding scale between 1 and 5, multiplying your medical bills by this number depending on the severity.
Punitive Damages
Punitive damages are less about compensation and more about punishment. They are rarely used. To claim punitive damages, you will need to prove that not only did the third party cause your accident through negligence, but they also caused it on purpose or with malicious intent.
Wrongful Death
Tragically, it is not unheard of for a slip and fall accident in Florida to lead to the death of the victim. Falling from a great distance or into traffic or dangerous hazards are the obvious culprits, but there are numerous cases every year where a fall followed by the victim hitting their head results in loss of life.
In these cases, there is no question. You must seek the help of a skilled attorney. Only a skilled attorney will be able to seek the full compensation and justice that you deserve following such a tragedy. They will be able to navigate the complex Florida regulations and laws and ensure that you receive the fairest compensation and treatment.
While we know no amount of money will ease your pain, sometimes it is a necessary evil so that you can focus on the grieving process.
For more advice and information on the law surrounding a wrongful death claim, call us here at The Law Place for a free case review.
We're Florida's top litigation team with over 75 years of combined experience
How to Protect Your Rights After a Slip and Fall Accident
As a Florida citizen, you have rights that protect you in circumstances like this. The best way to protect these rights is to seek the help of a skilled Florida slip and fall lawyer. They will be able to advise you on the best plan of action.
Some of the main steps that you can take to protect your legal rights include:
Seek Medical Treatment
Following an accident, it is vital that you prioritize your own health. After slip and fall accidents, it is massively important that you seek medical attention as soon as possible. Medical aid will ensure that you do not have any underlying problems you are unaware of and will also create a record of the first instance you obtained medical attention. This documentation can prove instrumental in court.
If you have fallen and are injured, you should call the emergency services. The paramedics will be able to examine your injuries and decide on the best course of action for you. They will also create an accident report which is a great piece of unbiased evidence that your attorney can obtain.
Notify the Property Owner
If your injuries are mild, then you should attempt to notify the property owner. This will allow you to make the incident known, and, by law, they should allow you to fill in their accident incident report. Take a picture of your report for later use.
Collect Evidence
Evidence is super important in personal injury cases, especially when you are trying to get the maximum fair compensation following a fall accident. Take photos of the accident scene if possible and make a note in your own words of what happened and how the accident occurred. Make sure you take note of why you think the accident occurred and grab witness statements from anyone who witnesses your slip and fall accident.
Retain a Journal
As well as keeping copies of all medical bills and lost wage costs, we highly recommend that you keep a daily journal documenting how your injuries are making you feel and affecting your life. This will be really helpful when your attorney looks at your pain and suffering and calculates what your trauma is worth.
Contact a Slip and Fall Attorney
Personal injury cases are always time-sensitive, meaning the longer you wait to get in touch with a skilled slip and fall attorney, the harder it will be for them to investigate on your behalf and build a strong airtight case on your behalf. The accident scene might be scrubbed clean, the CCTV might be deleted, and witnesses may be less responsive the longer you leave it.
A skilled personal injury lawyer will protect your legal rights and make sure that you win the compensation that you deserve by investigating and fighting ruthlessly on your behalf.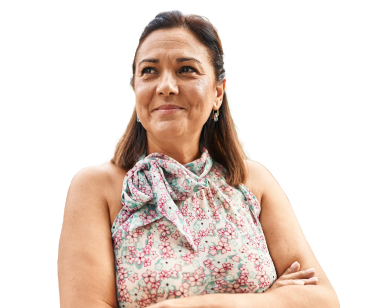 From the initial call to updates on your case status, we are here to get you answers.
Statute of Limitations
While we always advise our clients to get in touch as soon as they can after their fall accidents, you also need to consider the Florida statute of limitations.
Under these regulations, anyone who has suffered a slip and fall case only has a period of 4 years from the date of the incident to seek compensation for their injuries. After this period has elapsed, you are then barred from making any claim in relation to this incident.
If the unspeakable has happened and someone you loved has died as a result of a slip and fall accident, then you will only have 2 years to make a wrongful death claim, but in this scenario, it is absolutely crucial that you seek the help of a skilled attorney as these cases are extremely complex and need the full experience of an experienced lawyer to navigate.
Call The Law Place Today
If you or a loved one have been injured in a slip and fall in Florida and has received injuries that negatively affect your life, you shouldn't be out of pocket.
The best thing you can do to ensure your life gets back on track as quickly as possible is to speak to an experienced slip and fall accident attorney like those found here at The Law Place. We offer a compassionate ear, no strings attached legal advice, and a free case review.
If you decide for us to represent you, we take the burden from your shoulders, allowing you space to grieve while fighting tooth and nail to our fullest ability on your behalf.
Don't hesitate to give us a call at (941) 444-4444 to schedule a free consultation. We are here to help.