Surviving a motorcycle accident can be an unnerving experience, laden with unique challenges that extend beyond the immediate physical injuries. You may face a complex weave of legal, financial, and emotional hurdles that demand skilled navigation. This is where a proficient Palm Harbor motorcycle accident lawyer comes in.
Motorcycle accidents are unfortunately common in Palm Harbor. These accidents often lead to more severe injuries than car accidents due to the exposed nature of riding a motorcycle. With the devastating combination of high-speed impact, lack of physical barriers, and often negligible safety equipment, a motorcycle crash can cause life-altering injuries or even death.
The path to recovery is often steep, entailing extensive medical treatment, rehabilitation, and a significant amount of time away from work. This journey is further complicated by the daunting task of dealing with insurance companies and legal claims. The emotional toll of a motorcycle accident, with its ensuing struggles, can be overwhelming. Victims often feel unequipped to deal with these challenges and uncertain about their rights and the most appropriate course of action.
In such a challenging situation, a Palm Harbor motorcycle accident lawyer from The Law Place can provide the legal support, guidance, and representation you need. With a rich history of serving accident victims in Palm Harbor and throughout Florida, The Law Place understands the intricacies of motorcycle accident cases and the importance of tailored legal strategies.
Our team of dedicated lawyers is committed to advocating for your rights, ensuring that you understand every step of the legal process and are informed about the progress of your case. We tirelessly work to help you secure fair compensation that accurately reflects the physical, emotional, and financial toll of the accident.
In the aftermath of a motorcycle accident, your primary focus should be your recovery. Entrust the legal complexities and challenges to an experienced Palm Harbor motorcycle accident lawyer. With The Law Place, you get more than just a law firm; you get a steadfast ally ready to advocate and fight for justice on your behalf.

Our team of dedicated attorneys fight and win for Floridians.
Motorcycle Accidents – Factors and Impacts
Motorcycle accidents in Palm Harbor are a significant concern due to their frequency and severe consequences. Understanding the leading causes of these accidents is crucial to both prevention and the pursuit of justice for the victims.
Many factors contribute to motorcycle accidents. Careless driving by other motorists is often at the root of such incidents. Drivers of larger vehicles may fail to notice motorcycles, leading to collisions. Negligence, such as reckless driving, speeding, and intoxicated driving, further exacerbates the risk.
Road and weather conditions also play a role. Unfavorable weather, such as rain or fog, can limit visibility and traction, making motorcycle control more challenging. Poorly maintained roads with potholes or debris can lead to serious motorcycle crashes.
Motorcycle accidents can have devastating impacts, spanning physical, emotional, and financial domains. Physically, victims may sustain serious injuries like broken bones, spinal cord injuries, traumatic brain injuries, or even result in fatality. The recovery from these injuries is often long and painful, requiring medical treatment, surgeries, and rehabilitation.
Emotionally, a motorcycle accident can leave deep scars. Victims may struggle with post-traumatic stress disorder, anxiety, depression, and other psychological issues. This emotional toll can impact their personal relationships and quality of life.
Financially, the cost of a motorcycle accident can be astronomical. Medical bills for surgeries, treatments, and physical therapy can rapidly accumulate. Additionally, victims often face loss of income due to time away from work and, in severe cases, may lose their earning capacity entirely.
Moreover, these impacts aren't isolated to the victims alone. Families of injured motorcyclists often bear the brunt of emotional distress and financial strain. In cases of wrongful death, families suffer the emotional trauma of losing a loved one and the financial instability that may follow.
Motorcycle accidents are tragic incidents with far-reaching effects. By understanding the causes and impacts, we can better prevent these accidents and support the victims towards their path to recovery. At The Law Place, our dedicated Palm Harbor motorcycle accident lawyers are ready to stand by your side, providing the legal assistance you need to navigate this challenging journey.
The Laws that Apply To Motorcycle Accident Victims
Florida's motorcycle laws are in place to ensure the safety of motorcycle riders, including those in Palm Harbor. Understanding these laws and the rights of accident victims is fundamental for riders to protect themselves and pursue justice if they've been involved in a motorcycle accident.
A primary requirement for all riders in Florida is the mandatory use of helmets for those under 21 or without a minimum of $10,000 in medical insurance coverage. Helmets must meet the Federal Department of Transportation (DOT) safety standards. Riders over 21 with sufficient insurance are not legally required to wear a helmet, but it is strongly recommended for safety reasons.
Florida also mandates that all motorcycle riders and passengers must have a seat and footrest. A passenger may only ride behind the driver, seated on a permanent and regular seat. Additionally, Florida law stipulates that motorcycles must have at least one working headlight, tail light, and stop lamp.
When it comes to rights, if you've been involved in a motorcycle accident in Palm Harbor or anywhere in Florida, you have the right to seek compensation for your losses from the party at fault. This compensation can cover medical bills, lost wages, pain and suffering, property damage, and other losses resulting from the accident.
Florida operates under a comparative negligence system. This means that even if you are partially at fault for the accident, you can still recover damages. However, your compensation will be reduced by your percentage of fault. For example, if you were 20% at fault, your compensation would be reduced by 20%.
We're Florida's top litigation team with over 75 years of combined experience
New Modified Comparative Negligence Laws
Recently, Florida changed its comparative negligence laws. Under new "modified comparative negligence laws" victims will no longer be able to claim if they are found to be 50% or more at fault for the accident.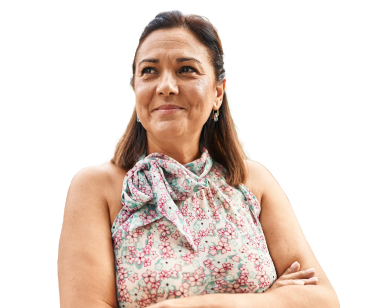 From the initial call to updates on your case status, we are here to get you answers.
Wrongful Death Claims
If a family member died in a motorcycle accident due to someone else's negligence, Florida law allows for a wrongful death lawsuit. The eligible family members can seek compensation for funeral expenses, loss of support and services, and more on behalf of the deceased motorcycle accident victim.
Navigating the legal landscapes can be complex. This is where a Palm Harbor motorcycle accident lawyer from The Law Place can be invaluable. Our experienced team understands the intricacies of Florida motorcycle laws and can guide you through the legal process, ensuring your rights are protected every step of the way.
How a Motorcycle Accident Lawsuits Works
At The Law Place, our approach to handling motorcycle accident cases in Palm Harbor begins with understanding and empathy. We comprehend that a motorcycle accident can be a life-altering event, not only physically, but emotionally and financially as well. We are committed to guiding you through this challenging time, ensuring your rights are protected and your claim is handled professionally and efficiently.
Our dedicated team begins by understanding the details of your accident. We offer a free initial consultation where we listen to your story, analyze the circumstances of your accident, and discuss your potential legal options. It's crucial for us to gather as much information as possible about the accident, including where and when it occurred, the parties involved, the nature of your injuries, and the impact on your life.
Once we've gathered all the necessary details, we'll go ahead and investigate the accident scene, gather evidence, consult with experts, and build a compelling case on your behalf. We also handle all communication with the insurance company, so you don't have to worry about any additional stress or strain.
Our Harbor motorcycle accident lawyers are well-versed in Florida law and understand the intricacies of filing a motorcycle accident claim. We can help you understand your rights, your eligibility to file a claim, the damages you may seek, and the timeline for filing. Additionally, we can guide you on the types of evidence required and how best to present your case.
At The Law Place, we operate on a contingency basis, meaning you pay nothing unless we win your case. Our priority is not only to help you secure fair compensation but also to ensure that the legal process is as clear and stress-free as possible for you. By working with us, you're securing a team that's committed to your well-being and is ready to fight for your rights. Trust in our legal knowledge and let us take the burden of the legal complexities while you focus on your recovery.
Personalized Legal Strategies: How The Law Place Builds Your Case and Fights Your Motorcycle Accident Lawsuit
At The Law Place, we believe that no two motorcycle accident cases are alike, and each requires a personalized legal strategy. Our process of building your case is grounded in thorough research, comprehensive case analysis, and a deep understanding of your unique circumstances.
The first step in our process is gaining a full understanding of your case during our initial consultation. Our Palm Harbor motorcycle accident lawyers listen to your story, comprehend your needs, and establish the facts surrounding your accident. This information becomes the foundation of the personalized legal strategy we design for you.
After the initial consultation, we carry out a comprehensive investigation. This includes visiting the accident scene, reviewing police reports and medical records, consulting with medical and accident reconstruction experts, and gathering any other relevant evidence. These investigations help us to establish liability and calculate the extent of your damages accurately.
Once we've gathered all the necessary evidence, our legal team analyzes the information to develop a robust legal strategy. We consider all factors, including Florida law, the circumstances of your accident, your injuries, and your personal needs. This tailored approach ensures that we are not only focused on winning your case but also on maximizing the compensation you receive.
Another crucial element of our strategy is negotiation with insurance companies. Insurance companies often aim to minimize payouts, and they have teams of lawyers working to protect their interests. Our experienced attorneys are skilled negotiators who are well-versed in dealing with these tactics. We fight aggressively to secure the best possible settlement for you.
Our commitment to you extends to the courtroom if necessary. If a fair settlement cannot be reached, we are prepared to advocate passionately for your rights in court. Our trial attorneys have a successful track record and are dedicated to pursuing the justice you deserve.
Throughout this process, we ensure open communication, keeping you informed and involved every step of the way. At The Law Place, we are not just your legal representatives; we are your partners in the pursuit of justice. Trust us to provide you with a personalized legal strategy designed to help you recover and move forward.
Ensuring Maximum Compensation: The Law Place's Pledge
At The Law Place, we believe that victims of motorcycle accidents should not bear the financial burden resulting from someone else's negligence. That's why our team of Palm Harbor motorcycle accident lawyers works tirelessly to ensure our clients receive the maximum compensation they are entitled to under Florida law.
We understand that compensation is more than just a financial matter—it's about securing the resources you need for medical treatment, rehabilitation, and overall recovery. Our team knows that compensation can also offer a sense of justice, acknowledging the pain and suffering you've endured due to your accident.
In pursuing your case, our legal team leaves no stone unturned. We conduct comprehensive investigations to gather strong evidence that supports your claim. We meticulously calculate all your losses, from medical bills and lost wages to non-economic damages like pain, suffering, and emotional distress. Our goal is to ensure that every aspect of your loss is taken into consideration.
Negotiating with insurance companies can be a complex process, and they often try to settle for less than what you deserve. Our experienced attorneys have a deep understanding of insurance law and use effective negotiation tactics to counter their strategies. If they are unwilling to offer a fair settlement, we are prepared to take your case to court.
The Law Place is committed to fighting for the maximum compensation on your behalf, while you focus on your recovery. We operate on a contingency basis, which means you only pay us if we win your case. This arrangement illustrates our dedication and confidence in our ability to successfully represent you.
Remember, at The Law Place, we are more than just your attorneys—we are your advocates, steadfastly standing by your side and seeking justice on your behalf. Trust us to pursue maximum compensation for your losses and help you move forward on the path to recovery.
Why Trust The Law Place: The Importance of Choosing the Right Legal Partner
Choosing the right legal partner in the aftermath of a motorcycle accident can make a significant difference in the outcome of your case. Here at The Law Place, we understand the complexities of Florida law, the impact of accidents on victims, and the strategies necessary for successful representation. So, why should you trust The Law Place as your Palm Harbor motorcycle accident lawyer?
Extensive Experience: Our team is comprised of skilled and experienced personal injury lawyers who have successfully handled a multitude of motorcycle accident cases. Our proven track record speaks volumes about our competence and commitment.
In-Depth Knowledge: We have an in-depth understanding of Florida's motorcycle laws and regulations. This knowledge, combined with our profficiency in personal injury law, helps us build a strong case that can withstand any challenges.
Comprehensive Case Evaluation: We undertake a thorough evaluation of each case, analyzing every detail from the accident scene, police reports, medical records, witness statements, and other relevant information. This meticulous approach helps us identify the best possible strategies for your case.
Personalized Approach: We understand that each client's situation is unique. That's why we provide a personalized approach to every case, tailoring our legal strategies to meet the specific needs and circumstances of each client.
Aggressive Representation: We are not afraid to take on large insurance companies. Our legal team is prepared to aggressively fight for your rights and ensure you receive the fair compensation you deserve.
No Win, No Fee: We operate on a contingency basis, which means you don't pay unless we win your case. This illustrates our confidence in our abilities and our commitment to your cause.
24/7 Availability: We are here for you around the clock. Whenever you need us, we are available to answer your questions, provide updates, or offer support.
Choosing The Law Place means choosing a dedicated team of skilled attorneys who prioritize your best interests. As your trusted Palm Harbor motorcycle accident lawyer, we pledge to fight tirelessly for your rights and to help you navigate your way through this challenging time with confidence and clarity.
Your Questions Answered: Motorcycle Accidents and Claims FAQ
What should I do immediately following a motorcycle accident in Florida?
The immediate aftermath of a motorcycle accident can be a confusing and distressing time, especially as medical expenses begin to rise. Ensure your safety and seek immediate medical attention, even if your injuries seem minor at first. Document the scene of the accident, including photos, witness information, and other pertinent details. Report the accident to the authorities, and then, as soon as you can, contact FL motorcycle accident lawyers for professional advice.
How soon should I contact a motorcycle accident attorney after my accident?
You should reach out to a motorcycle accident attorney as soon as possible following the incident. This is because the details are still fresh and collecting evidence can commence immediately. Additionally, Florida law requires personal injury lawsuits to be filed within two years of the date of the accident. The sooner your attorney can start working on your case, the better as the length of time a motorcycle accident case will take can vary.
What kind of compensation can I pursue after a motorcycle accident?
Motorcycle accident victims can claim both economic and non-economic damages. Economic damages cover medical bills, lost income, and property damage, while non-economic damages account for pain and suffering, emotional distress, and decreased quality of life. The motorcycle accident attorneys at The Law Place can help you identify and calculate the full extent of the damages you may be entitled to recover through your personal injury lawsuit after a serious motorcycle accident.
How will personal injury attorneys from The Law Place assist with my case?
Our personal injury attorneys will provide comprehensive legal services, from gathering and preserving evidence to negotiating with insurance companies and presenting your case in court, if necessary. We aim to ensure your rights are protected throughout the process and that you receive the maximum compensation you're entitled to.
What if I'm being blamed for the accident?
Florida's comparative negligence rule means that your compensation could be reduced by your percentage of fault. However, this does not prevent you from receiving compensation. Our team of motorcycle accident attorneys will work diligently to challenge any attempts to shift blame unfairly. The only exception is if you are found to be 50% or more at fault for the accident.
What are the costs associated with hiring a motorcycle accident attorney from The Law Place?
The Law Place operates on a contingency fee basis. This means we only get paid if we secure a settlement or win your case. The initial consultation is free, and all fees are explained upfront before we take your case. How much a motorcycle attorney takes from your settlement will depend on their fee structure.
Remember, the support of experienced FL motorcycle accident lawyers like those at The Law Place can significantly improve your chances of securing fair compensation after a motorcycle accident. We are dedicated to providing thorough legal assistance and advocating for your rights throughout your case.
The Law Place – Fierce Advocacy When You Need It Most
In conclusion, enduring the aftermath of a motorcycle accident can be a life-altering and traumatic event. It comes with daunting physical, emotional, and financial challenges. As such, championing your rights and working towards obtaining the compensation you deserve is critical in facilitating your journey toward recovery.
A competent Palm Harbor motorcycle lawyer from The Law Place can play an indispensable role in your recovery process. We understand the unique intricacies associated with motorcycle accident cases in Florida. Our team of seasoned attorneys will guide you through every step of the legal process, providing you with the skills and support you need to navigate these turbulent times.
At The Law Place, we believe in advocating for our clients' rights and working diligently to ensure they secure fair compensation. Our robust understanding of Florida law, combined with our aggressive negotiation skills, ensures that we effectively counter insurance companies that often attempt to limit their liability.
Remember, your choice of legal representation can significantly influence the outcome of your motorcycle accident case. You deserve a legal team that truly understands your situation, empathizes with your experiences, and is ready to fight relentlessly on your behalf. The Law Place is that legal partner, dedicated to representing motorcycle accident victims in Palm Harbor, offering them a beacon of hope in their quest for justice.