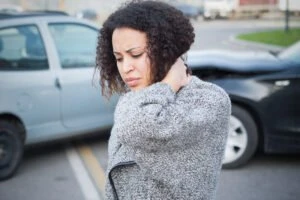 In the unfortunate event of an accident leading to personal injury, the role of a Palm Harbor personal injury lawyer becomes crucial. These legal professionals are skilled at assisting accident victims to navigate through the complex labyrinth of personal injury law, helping them fight for fair compensation.
Personal injury incidents, ranging from car accidents to medical malpractice, can have life-altering impacts on victims, causing physical harm, emotional distress, and financial strain. Beyond the immediate medical expenses, victims often face long-term challenges such as rehabilitation costs, lost wages, and reduced quality of life. Given these potential impacts, it is vital for injury victims to take immediate action following an accident. Promptly consulting a Palm Harbor personal injury attorney can help ensure victims' rights are protected, and necessary steps are taken to build a strong case for compensation.
What You Need To Know About Personal Injury Claims
A personal injury claim arises when a person suffers harm due to another's negligence or intentional misconduct. In these scenarios, the injured party (the "plaintiff") seeks compensation from the person or entity responsible for their injuries (the "defendant").
However, not every accident qualifies for a personal injury claim. Eligibility depends on key factors such as the nature of the injury, the circumstances leading to it, and the extent to which the defendant's actions contributed to it.
Personal injury claims can encompass a wide array of incidents, including, but not limited to, car accidents, slip and fall incidents, product liability cases, and medical malpractice. Understanding these categories and the specific laws that govern them is key to pursuing a successful personal injury claim in Palm Harbor, Florida.
Our team of dedicated attorneys fight and win for Floridians.
What to Do if You Have Been Injured in an Accident in Palm Harbor
If you've been involved in an accident in Palm Harbor, taking the right steps immediately afterward can be crucial. Initially, seek medical attention, even if your injuries appear minor. Some injuries may not manifest symptoms immediately, and a prompt medical examination can help identify any hidden issues.
Collecting evidence at the accident scene can be beneficial for your potential claim. This can include photographs of the accident scene, witness statements, and contact information of the parties involved. Report the accident to the relevant authorities, such as the police in case of a car accident, or property management in a slip and fall incident. Finally, consult a Palm Harbor personal injury attorney to discuss your legal options and next steps.
Car Accidents And Other Incidents That Lead To Personal Injury
Car accidents represent a significant portion of personal injury cases in Palm Harbor. These incidents can result from various factors such as reckless driving, speeding, distracted driving, and DUI. Victims of car accidents can suffer a wide array of injuries, from minor cuts and bruises to severe conditions like broken bones, spinal injuries, and traumatic brain injuries.
Apart from car accidents, other common causes of personal injury in Palm Harbor include motorcycle accidents, bicycle accidents, pedestrian incidents, and slip and fall accidents. These incidents, often caused by another's negligence, can have serious repercussions on a victim's physical and emotional well-being. They can also lead to substantial financial burdens due to medical expenses, lost wages, and other related costs. Therefore, it's crucial to consult with an experienced personal injury attorney to understand your legal rights and potential avenues for compensation.
We're Florida's top litigation team with over 75 years of combined experience
Understanding Liability in Personal Injury Cases
In Florida, liability in personal injury cases is determined based on a principle known as comparative negligence. This law allows for damages to be distributed according to each party's degree of fault in causing the accident. In other words, a victim may still recover compensation even if they were partly at fault, although the compensation will be reduced by their percentage of fault. An experienced Palm Harbor personal injury lawyer can help you understand how this law may apply to your case.
Establishing the other party's negligence is crucial to a successful personal injury claim. This generally requires showing that the other party owed you a duty of care, breached that duty, and caused your injury as a result, leading to damages.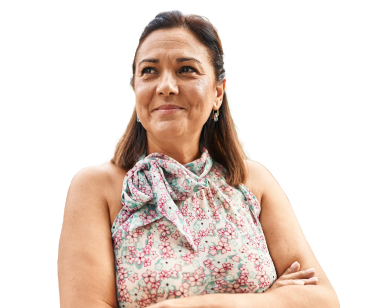 From the initial call to updates on your case status, we are here to get you answers.
How Do I Know If I Have a Personal Injury Case?
Determining if you have a valid personal injury case often revolves around two major factors: causation and liability. You must prove that someone else's negligence or intentional misconduct led to your injuries. If, for example, you were involved in a car accident where the other driver was speeding or intoxicated, this would likely qualify as a personal injury case.
In addition, you must show that you suffered harm as a result of the incident. This harm can be physical, such as injuries or illnesses, or non-physical, like emotional distress or loss of enjoyment of life. Economic losses, including medical bills and lost wages, also factor into personal injury cases. Consulting a Palm Harbor personal injury lawyer can help you understand if your situation meets these criteria.
Do I Need To Hire A Personal Injury Attorney?
While it's possible to handle a personal injury claim on your own, there are numerous advantages to hiring a personal injury attorney. These legal professionals have a deep understanding of personal injury law and can navigate the often complex legal process. They can help gather evidence, establish liability, and accurately estimate the value of your claim.
A Palm Harbor personal injury attorney can negotiate with insurance companies on your behalf, advocating for your rights to ensure you receive fair compensation. They can also guide you through legal proceedings if your case goes to court. Ultimately, having an experienced personal injury attorney in your corner can provide peace of mind, allowing you to focus on your recovery while they handle the legal aspects of your case.
Tips on Hiring an Experienced Lawyer with Personal Injury Cases
Choosing the right personal injury attorney can significantly affect the outcome of your case. To begin, consider the lawyer's experience, particularly in personal injury law. A seasoned Palm Harbor personal injury lawyer will have in-depth knowledge about local laws and court processes, and they'll know how to build a strong case on your behalf.
Look for a lawyer who has a proven track record in successfully handling personal injury cases similar to yours. Client reviews can also provide insight into the lawyer's professionalism, communication style, and commitment to their clients.
Inquire about their fee structure. Most personal injury attorneys work on a contingency fee basis, meaning they only get paid if they secure compensation for you. Make sure this is clear before you proceed.
Lastly, consider your comfort level with the attorney. You'll be working closely with this person, so it's essential to feel comfortable sharing personal information and discussing your case with them.
How Do the Palm Harbor Personal Injury Attorneys at The Law Place Do Things Differently?
The Law Place is not your average law firm. Our team of experienced personal injury attorneys takes pride in providing personalized legal representation to Palm Harbor residents.
Our unique approach starts with a comprehensive evaluation of your case, where we explore every detail of the incident that led to your injury. We believe that every client deserves an aggressive, diligent representation tailored to their specific circumstances.
At The Law Place, we don't just handle cases; we build relationships. We understand the physical, emotional, and financial toll a personal injury can take, and we strive to provide not just legal support, but also the reassurance our clients need during this challenging time.
Our track record speaks for itself. With countless successful personal injury cases under our belt, we've helped clients recover the compensation they deserve, enabling them to focus on their recovery and regain control of their lives.
Choosing The Law Place means choosing a team that will tirelessly advocate for your rights and work diligently to secure the best possible outcome for your case. Trust us to navigate the complex legal landscape of personal injury law on your behalf.
Knowing What Your Claim Is Worth
Understanding the value of your personal injury claim is an essential aspect of the compensation process. Several factors influence this value, including the nature and severity of your injuries, the impact of these injuries on your life, the extent of your medical expenses, and whether your injuries have resulted in permanent disability or disfigurement.
The compensation you receive can be broken down into two categories: economic and non-economic damages. Economic damages are the tangible costs associated with the injury, such as medical bills, rehabilitation costs, property damage, and lost wages from missed work. These are typically easier to calculate as they involve actual expenses and losses.
Non-economic damages, on the other hand, are more subjective and can be harder to quantify. They include things like pain and suffering, emotional distress, loss of enjoyment of life, and loss of consortium. It takes a skilled Palm Harbor personal injury lawyer to effectively argue for these types of damages.
What to Expect from an Initial Consultation
At The Law Place, we offer a free initial consultation to prospective clients. This meeting is an opportunity for you to share your story, discuss your concerns, and learn how we can help.
We recommend that you come prepared to this consultation. Bring all the relevant documents, including medical records, police reports, insurance correspondence, and any evidence that might support your case. This will enable us to better understand your situation and provide accurate advice.
During the consultation, you'll have the chance to ask questions about our experience, our approach to personal injury cases, and what you can expect in terms of process and potential outcomes. Our aim is to ensure you leave this consultation feeling informed, confident, and ready to take the next steps towards securing your rightful compensation.
How to Proceed with a Personal Injury Claim in Palm Harbor
Filing a personal injury claim involves several crucial steps, starting with gathering all pertinent information. This includes medical records, accident reports, witness statements, and any photographic or video evidence that supports your claim. It's important to document everything related to your case.
Next, contact an experienced personal injury attorney. They can help you navigate the often complex legal process and work towards obtaining the maximum compensation you deserve. Your attorney will communicate with the insurance company on your behalf, negotiate for a fair settlement, and if necessary, take your case to court.
Throughout this process, it's essential to adhere to all legal deadlines and requirements. In Florida, the statute of limitations for personal injury cases is typically four years from the date of the accident. However, specific circumstances can alter this timeframe, which underlines the importance of consulting with a knowledgeable personal injury lawyer in Palm Harbor.
Understanding Damages – What Can Be Recovered in a Personal Injury Case?
When you're involved in a personal injury accident in Palm Harbor, Florida, the financial implications can be substantial. Medical bills can pile up, you may have to take time off work, and your ability to enjoy life can be severely impacted. Fortunately, Florida law allows victims of personal injury accidents to seek compensation for their losses, often referred to as damages. These damages fall into two broad categories: economic and non-economic.
Economic Damages
Economic damages refer to the out-of-pocket expenses that you've incurred due to the accident. These are quantifiable financial losses, often backed up by receipts, invoices, and wage statements. The most common types of economic damages include:
Medical expenses: This can cover everything from the cost of emergency care immediately after the accident to ongoing medical needs, such as rehabilitation or therapy.
Lost wages: If your injuries have forced you to take time off work, you can claim compensation for the income you've lost.
Future loss of earnings: If your injuries are severe enough to impact your ability to work in the future, you can claim for these lost earnings too.
Property damage: If your personal property, such as a car or motorcycle, was damaged in the accident, the cost of repairs or replacement can be included in your claim.
Non-Economic Damages
Non-economic damages are a bit more abstract. They represent the non-financial losses that you've suffered due to the accident, and they can be harder to quantify. However, they're just as real and just as impactful as economic damages. They include:
Pain and suffering: This includes the physical pain and emotional distress you've experienced as a result of your injuries.
Loss of enjoyment of life: If your injuries prevent you from participating in activities you once enjoyed, you can seek compensation for this loss.
Emotional distress: This covers the psychological impact of the accident, including stress, anxiety, depression, and other mental health conditions.
Loss of consortium: In the case of severe injuries, a spouse may claim for loss of companionship and the negative impact on a marital relationship.
The process of calculating these damages can be complex, requiring the skill of an experienced team of Palm Harbor, FL personal injury lawyers. They will work diligently to ensure all your losses are accounted for, increasing your chances of receiving fair compensation. It's important to remember that every case is unique, and the amount of compensation you may be entitled to depends on the specifics of your situation and any catastrophic injuries or personal injuries ou have suffered.
Remember, legal time limits apply to personal injury claims in Florida, so it's crucial to act promptly and consult a skilled attorney from an experienced legal team if you or a loved one have been a victim of a personal injury accident in Palm Harbor.
FAQ – Securing Legal Justice with a Palm Harbor Personal Injury Lawyer
What does a personal injury lawyer do?
A personal injury lawyer provides legal representation to individuals who've suffered injuries in an accident caused by someone else's negligence. These attorneys are skilled at negotiating with insurance companies, gathering evidence, and, if necessary, presenting your case in court to seek maximum compensation. In Palm Harbor, FL, our experienced personal injury attorneys at our law firm are committed to diligently representing your interests and navigating the complex legal processes on your behalf.
What kinds of accidents fall under personal injury law?
Personal injury law covers a wide range of accidents, including car accidents, bicycle accidents, motorcycle accidents, and incidents of medical malpractice. It also encompasses cases involving catastrophic injuries, traumatic brain injuries, nursing home abuse, and birth injuries. If you've suffered serious injuries due to someone else's negligence or intentional misconduct in Palm Harbor, contacting a personal injury lawyer should be your next step.
What can I claim in a personal injury lawsuit?
In a personal injury lawsuit, you can demand compensation for various damages, including medical expenses, lost wages, pain and suffering, and emotional distress. In some cases, you may also claim punitive damages. An experienced Palm Harbor personal injury attorney can assess your case and help you understand what claims are relevant to your situation.
How soon should I contact a personal injury attorney after an accident?
It's advisable to contact a personal injury attorney as soon as possible after an accident. This allows for immediate investigation and preservation of evidence, which could be critical to your case. Remember, Florida has a statute of limitations for personal injury cases, meaning you have a limited time to file your claim.
How much does it cost to hire a personal injury lawyer in Palm Harbor?
At our law firm, we operate on a contingency fee basis. This means you don't pay any legal fees unless we secure compensation on your behalf. This allows you access to experienced legal representation without worrying about upfront costs. We invite you to schedule a free consultation with our legal team for a free case evaluation and to discuss your personal injury needs in detail.
Empower Your Journey to Justice – Enlisting a Palm Harbor Personal Injury Lawyer
Navigating the aftermath of a personal injury can be daunting. You may find yourself grappling with emotional distress, escalating medical expenses, and a convoluted legal process. However, it's important to remember you're not alone. At The Law Place, we're committed to lightening your burden and securing the justice you deserve.
Our team of dedicated personal injury lawyers is ready to stand by your side, bringing our collective experience and in-depth knowledge of Florida personal injury law to your aid. We believe in empowering our clients, arming them with the right information and legal strategy to seek fair compensation for their losses.
Engaging a Palm Harbor personal injury lawyer at The Law Place means having an experienced legal team that understands your plight, challenges the negligence of responsible parties, and relentlessly pursues your rightful compensation. We have a track record of success in personal injury lawsuits, and we operate on a contingency fee basis—you won't pay unless we win.
In the wake of a personal injury, take the first step towards safeguarding your future. Call The Law Place today at (941) 444-4444 for a free consultation. Let us explore your legal options together and chart a path towards recovery and justice.