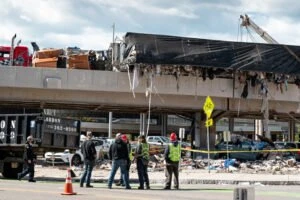 The size and weight of large trucks operating on the roads of Palm Harbour mean that an accident with a truck can be devastating for all involved. Truck accidents can result in severe injuries and even death. Common injuries sustained in Palm Harbor truck accidents include traumatic brain injuries, neck and spinal cord injuries, and internal bleeding.
The Law Place attorneys fight passionately in personal injury cases to secure compensation for accident victims. The devastating nature of truck accidents often impacts a victim's life and the lives of their family members forever. We work tirelessly to secure fair compensation for victims to ease the burden the accident has put on them and help them on their path to recovery.
If you or a loved one has been injured in a truck accident in Palm Harbor, contact The Law Place to start legal recourse and secure the compensation you are entitled to. Contact us at (941)-444-4444 for a free consultation with a truck accident lawyer today.
Common Causes of Truck Accidents in Palm Harbor, Florida
With the busy nature of roadways in Florida and the number of trucks on the road, many things could go wrong and potentially cause a truck accident. However, there are some causes of truck accidents in Palm Harbor that occur regularly, including:
Distracted driving.
Driving under the influence.
Vehicle malfunction.
Poor vehicle maintenance.
Fatigued driving.
Reckless driving.
Inadequate driver training.
Driving over the speed limit.
Poorly maintained roads.
Unsecured or overloaded cargo.
Our team of dedicated attorneys fight and win for Floridians.
Who Is Liable for a Truck Accident in Florida?
There is a range of variables and circumstances that can contribute to a truck accident. Any individual that contributes to the cause of an accident could be found liable under Florida law.
A negligent driver of any motor vehicle involved in the crash could be responsible for the accident. Additionally, a pedestrian, a highway agency, a vehicle manufacturer, or a business could also be responsible for contributing to the truck accident.
The Truck Driver
A court may find truck drivers responsible for an accident if their negligent behavior contributed to the crash. Negligent behavior that could cause a crash includes fatigued driving, driving under the influence of alcohol or drugs, driving too fast or erratically, and violating road laws.
Commercial truck drivers often have tight deadlines and targets to reach for their job. In some circumstances, this pressure can result in negligent truck driver behavior on the road.
The Trucking Company
All trucking companies have a responsibility to ensure that their drivers behave safely on the road. If a company has not upheld this responsibility, possibly because of a lack of proper driver training or overworking, they could be held responsible for the accident. Similarly, if the truck had too much cargo or wasn't appropriately prepared and inspected before the journey, this could also mean that the trucking company is liable.
The Truck Manufacturer
A malfunction in the truck or equipment could have contributed to your accident. If this is the case, the truck manufacturer may be responsible for the accident and subsequent claims for compensation.
The Loading Company
Some trucking companies contract out the truck loading to specific loading companies. If the loading company has loaded the truck unevenly, unsafely, or overloaded the truck, this could cause the truck to be hard to control. If the driver loses control of the truck due to an unsafe load, this is likely to cause an accident. As such, the loading company may be responsible for this situation.
Compensation for Truck Accidents
A truck accident victim is entitled to seek compensation from the party responsible for the accident that resulted in their injuries. A personal injury claim aims to recover compensation under three main categories of damages.
Economic damages include any actual financial costs that the victim has experienced because of the accident. This includes medical bills, lost wages, therapy and counseling bills, the cost of home adjustments, and transport to and from medical appointments.
Non-economic damages include non-tangible costs such as compensation for emotional trauma, pain and suffering, a loss of quality of life, post-traumatic stress, chronic pain, anxiety, and depression.
Although most compensation focuses on the victim and the losses that they have suffered, punitive damages focus on the perpetrator and aim to punish them for any wrongdoing. Punitive damages are designed to make an example of the perpetrator and discourage similar events from happening again. These can be particularly important in changing a business's safety precautions and practices to avoid future accidents. Punitive damages can also be beneficial in giving the victim a sense of justice for their suffering. However, they can only be awarded in cases that result in a lawsuit.
We're Florida's top litigation team with over 75 years of combined experience
I Lost a Family Member in a Truck Accident. Can I Claim for Compensation?
A fatality is the worst possible outcome from a truck accident. However, tragically, death is not an uncommon occurrence in truck accidents in Palm Harbour. If you have lost a family member or a loved one in a truck accident, you may be entitled to pursue compensation in a wrongful death lawsuit.
Family members and loved ones of someone who has died in a truck accident can seek compensation to cover their damages, such as the cost of a funeral, loss of earnings to the family, and pain and suffering from losing a family member. Similarly, punitive damages may also be awarded to punish the wrongdoing that resulted in the loss of life and discourage similar accidents from happening in the future.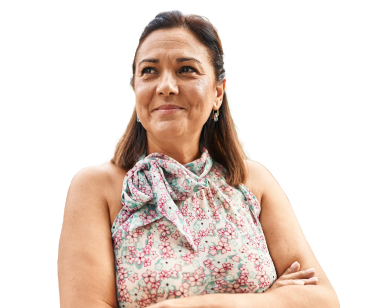 From the initial call to updates on your case status, we are here to get you answers.
Do I Need an Attorney for a Truck Accident Personal Injury Claim?
Most truck accidents involve commercial trucks, meaning a truck accident claim often involves a commercial trucking company and its insurance provider. Both large trucking companies and insurance firms have expert legal teams that are highly skilled at negotiating settlements. These teams are devoted to discrediting your claim as much as possible and either dismissing your claim or reducing the final settlement as much as they can.
A skilled truck accident lawyer can anticipate the tactics used by these large companies and build your case to be able to withstand these aggressive negotiations. A reputable attorney will collect evidence and build a watertight case that can't be dismissed by their legal teams. In turn, this will ensure that you are not bullied by large corporate firms and their lawyers and receive the fair compensation you are entitled to.
In addition, recovery from a truck accident can be a long process. While you recover, you may not be in the best position to manage the stress and workload that comes with a personal injury case. With legal representation, your truck accident attorney will handle all of the hard work for you and shield you from the stress and emotional burden that often occurs during a truck accident case.
Why Choose The Law Place Personal Injury Lawyers?
The Law Place truck accident lawyers have the relevant knowledge and skills to successfully represent you in a truck accident claim and achieve the best possible settlement to support you and your family following your accident.
In addition to our extensive experience, we are dedicated to maintaining excellent customer service, and we are constantly improving our practices and ways of working to suit the needs of our clients better.
Experience Matters
When going up against large commercial companies and their skilled legal teams, the experience of your attorney is more important than ever to secure a successful outcome. The Law Place attorneys have a combined legal experience of over 75 years, including fighting for the rights of truck accident victims. This experience allows us to confidently say that we are more than capable of winning your case for you and securing the best settlement possible.
The Law Place Contingency Fee Basis
The Law Place Attorneys work on a contingency fee basis or what is otherwise known as 'no-win, no-fee'. This means that if you are represented by The Law Place, you will not pay any of our legal fees unless we win your case. If your case is successful, we will take our fees from the final settlement. The amount that we take is agreed with you upfront at the start of your case.
We are able to work on a contingency fee basis on our cases due to our confidence in our team's ability to secure a successful outcome and win our client's cases.
Free Consultation and Case Evaluation
We proudly offer a free legal consultation and case evaluation for truck accident victims and their families who are considering starting a personal injury claim. In your consultation, you can discuss your case with an experienced personal injury attorney and get free advice on the options available to you and how you could move forward. Our consultation comes with no fees or obligations to continue with representation if you do not wish to.
We Will Work Around You
The Law Place has offices located across Florida, in Sarasota, Tampa, Orlando, and Clearwater. However, to make our services as convenient and accessible as possible, we also offer remote online appointments to allow us to work around you and your schedule while still delivering our high-quality service.
We Speak Spanish
A good attorney-client relationship is a vital part of any successful case, and communication is key to this. At The Law Place, our truck accident lawyers speak Spanish fluently to allow us to communicate effectively with our Spanish-speaking clients.
We understand the importance of communicating in a language that our clients are comfortable with, and we are proud to be able to communicate with our clients in either Spanish or English, depending on their preference.
Secure Your Palm Harbor Truck Accident Lawyer Today!
If you are a truck accident victim and would like to pursue a compensation claim, contact The Law Place today. We boast over 75 years of experience, and our commitment to our clients is unmatched.
Our team will review your case to ensure that your case can benefit from all of our knowledge and experience. At the same time, one attorney will be assigned to your case and will be there to support and guide you from start to finish.
Call today at (941)-444-4444 for a free consultation to discuss how we can help you.