Kahkashan Carrier Truck Accident Lawyer
Truck accidents are an unfortunate reality of road transportation, their frequency and severity in Florida posing significant concerns. With the ever-increasing demand for goods transportation and the continuous growth of the trucking industry, it's no surprise that the Sunshine State sees a substantial number of these incidents annually. Accidents involving commercial trucks often lead to devastating outcomes due to their sheer size and weight compared to passenger cars. These accidents are characterized by catastrophic injuries, significant property damage, and in the worst scenarios, even fatalities.
One company that has been under the spotlight in the world of commercial trucking is Kahkashan Carrier Inc. This Canada-based trucking company found itself at the heart of one of the most notorious truck accident cases in Florida's history. The tragedy resulted in a substantial verdict, putting the dangerous realities of truck accidents back in the public eye and emphasizing the importance of accountability in the trucking industry.
At The Law Place, we understand the far-reaching consequences of such accidents. We have witnessed the pain and distress that truck accident victims and their families undergo. Our team of dedicated and experienced truck accident lawyers stands ready to fight for justice for these victims, ensuring those at fault are held accountable.
In cases like the Kahkashan Carrier incident, the role of a competent lawyer cannot be overstated. We strive to provide the necessary support, guidance, and legal expertise to help victims navigate the complex aftermath of such incidents.
Our team of dedicated attorneys fight and win for Floridians.
Florida Commercial Truck Accidents
The world of roadway accidents is vast and varied, but a clear distinction must be made when it comes to auto accidents and truck accidents. The disparity between these two categories is not merely a matter of semantics, but rather, it involves substantial differences in the severity of outcomes, legal implications, and the complexity of the involved dynamics.
While auto accidents typically involve passenger cars colliding with similar-sized vehicles, truck accidents entail commercial trucks—giant machines that can weigh up to 80,000 pounds when fully loaded. This massive disparity in size and weight inevitably amplifies the impact and potential damage when a commercial truck collides with a passenger car.
Truck accidents also differ from car accidents in terms of their causes. Many truck crashes are often the result of truck driver error. Truck drivers are subject to long hours on the road, leading to fatigue, a significant contributor to such errors. Drivers may also be distracted, with actions such as cell phone use while driving being a common cause of accidents. Overloading the truck or failing to secure cargo properly can result in trailer swings, destabilizing the truck and leading to accidents. This is why so much care should be taken to help prevent truck accidents from occurring.
Understanding these causes is important, not only in preventing future accidents but also in determining liability in the aftermath of a crash. When it comes to dealing with trucking companies like Kahkashan Carrier, proving driver error can be a key element in securing maximum compensation for victims.
The injuries sustained in truck accidents can range from serious to catastrophic, given the sheer force exerted in such collisions. Victims may suffer from various injuries, including traumatic brain injuries, spinal cord injuries, severe burns, and multiple fractures. In the worst cases, these accidents can result in fatal injuries, leading to wrongful death claims.
Catastrophic injuries often involve a long road to recovery, involving extended hospital stays, numerous surgeries, and long-term physical therapy. Victims may also suffer from post-traumatic stress disorder, an often overlooked but significant consequence of such traumatic events.
These severe injuries often mean that the medical bills pile up quickly, adding financial stress to an already distressing situation. In cases where the victim is the primary breadwinner, the loss of income exacerbates the financial strain, pushing families into hardship.
At The Law Place, we understand these complexities. Our team of experienced truck accident attorneys is committed to ensuring that the rights of the victims are protected, and they receive the compensation they deserve. Whether it's battling with insurance companies, collecting evidence, or standing up to large trucking companies like Kahkashan Carrier, we're prepared to fight for justice for our clients.
1 Billion Dollar Case – Kahkashan and ADJ Truck Companies
The devastating incident involving Connor Dzion, an 18-year-old University of North Florida student, underscores the dire consequences of negligence on the part of truck drivers and the trucking companies that employ them. The case against Kahkashan Carrier Truck Company and AJD Business Services Inc. brought to light the severe shortcomings of these entities, resulting in a landmark payout and setting significant precedents for future truck accident cases.
On a fateful day in 2017, Connor had been stuck in standstill traffic on Interstate 95 near Yulee, caused by an overturned semi-truck ahead. Unbeknownst to him, a Kahkashan Carrier truck, driven by Yadwinder Sangha, was barreling down the highway on cruise control at 70 miles per hour. The data recorder showed that Sangha did not attempt to brake until a mere second before the fatal crash, too late to avoid the devastating collision that ultimately cost Connor his life.
In the lawsuit that ensued, AJD Business Services and its truck driver, Russel Rogatenko, were also implicated. Rogatenko had caused the initial accident that stalled traffic by flipping his truck. The case presented alarming evidence of negligence; Rogatenko was found to be distracted by his cell phone, was driving over the legal limit of hours, and, shockingly, did not even possess a commercial driver's license.
Moreover, Sangha, the driver of the Kahkashan Carrier truck, was found to be on his 25th hour of a road trip and failed to brake until the last second. The fact that he couldn't read English, thus unable to comprehend road signs, pointed to a blatant violation of truck driving regulations. Sangha's refusal to produce his cell phone records raised further suspicions about his conduct at the time of the accident.
The verdict handed down by the Nassau County jury reflected the severity of the negligence on the part of the truck drivers and their respective companies. Rogatenko and AJD were found to be 10% responsible for Connor's death, while Sangha and Kahkashan were held 90% responsible. The jury awarded Connor's parents an astonishing $1 billion in total damages, including $86,000,000 from Kahkashan Carrier for compensatory damages, $16 million from AJD for emotional distress, and an additional $900 million in punitive damages from AJD.
This case highlighted several pressing issues in the trucking industry – the grave implications of driver distraction, the importance of adherence to service regulations, the essentiality of proper driver vetting, and the devastating consequences of disregarding these factors. It serves as a stark reminder of the responsibilities of trucking companies and their drivers and the importance of vigilance and accountability within the industry.
At The Law Place, we're committed to representing victims of such negligence. Our experienced truck accident lawyers strive to ensure that parties responsible for such grievous harm are held accountable and that justice is served for victims and their families.
We're Florida's top litigation team with over 75 years of combined experience
Navigating Truck Accident Lawsuits: Importance of an Experienced Truck Accident Lawyer
Embarking on a truck accident lawsuit can be a daunting process, filled with legal complexities, interactions with insurance providers, and the need for comprehensive evidence to prove liability. It's a journey that one should not undertake alone. Herein lies the importance of an experienced truck accident lawyer. Professionals like those at The Law Place are equipped to navigate these legal waters, guiding clients towards the ultimate goal – securing maximum compensation for the damages suffered.
A truck accident lawsuit often commences with the gathering of substantial evidence. This step is crucial to establish the negligence of the at-fault party and to ensure the strength of your case. The evidence can range from the police report prepared at the accident scene, eyewitness testimonies, cell phone records to electronic logging devices that capture truck drivers' hours on the road. An experienced truck accident lawyer knows precisely what kind of evidence will fortify your case and has the resources to retrieve it efficiently.
Moreover, the field of personal injury law, specifically pertaining to truck accidents, can be full of intricate legal procedures and terminologies that can confound a layperson. An experienced truck accident lawyer not only understands these complexities but knows how to use them to the client's advantage. They will guide you through every step of the lawsuit process, from filing the truck accident claim, understanding federal regulations related to the trucking industry, to representing you in court if necessary.
Dealing with insurance companies is another hurdle that a victim might find intimidating. After a truck accident, insurance providers often attempt to minimize the payout, capitalizing on the victim's lack of knowledge about their rights and the true value of their claim. Here, an experienced truck accident lawyer can be your staunch advocate. They can handle communications with the insurance company, ensuring your rights are protected and that you are not manipulated into accepting a settlement less than what you rightfully deserve.
The experienced truck accident lawyers at The Law Place not only aim to represent you in your claim, but they also strive to provide emotional support during such a challenging time. The trauma following a truck accident can lead to physical pain, emotional distress, and financial difficulties due to medical bills and lost wages. A compassionate lawyer understands the multi-faceted impact of a truck accident on the victim's life and fights tirelessly to secure compensation that caters to all these aspects.
Lastly, a lawyer's role extends to ensuring that all possible liable parties are held accountable. In truck accident cases, this might include the truck driver, the trucking company, the truck's manufacturer, or even a third-party maintenance provider. A thorough investigation by an experienced lawyer can identify all parties that share the blame, enhancing the chances of securing maximum compensation.
In conclusion, while truck accident lawsuits can be daunting, an experienced truck accident lawyer can ease the journey. Their knowledge, experience, and dedication can make the difference between a dismissed claim and a victorious settlement. At The Law Place, our team of experienced truck accident attorneys is ready to take on the fight for you, making sure that you are adequately compensated for your ordeal.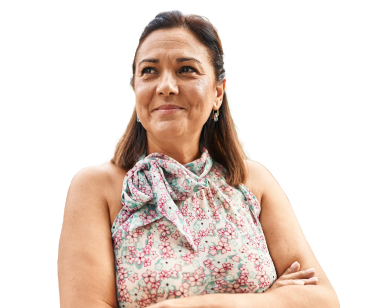 From the initial call to updates on your case status, we are here to get you answers.
Making a Truck Accident Claim: The Process of Securing Compensation
Embarking on the journey to secure compensation following a truck accident can be daunting, especially when the case involves a large corporation like Kahkashan Carrier Inc. However, with the right guidance and a thorough understanding of the claims process, victims can increase their chances of securing just compensation. Let's break down the steps to filing a truck accident claim and delve into the possible compensations a victim might be entitled to.
Step 1: Immediate Actions Following the Accident
Immediately after the accident, it's crucial to ensure the safety of everyone involved. Next, call 911 to report the accident and wait for the police to arrive at the scene. The police report created during this visit will be a significant piece of evidence in your claim. If possible, gather as much evidence as you can from the accident scene, including pictures, videos, and witness testimonies.
Step 2: Seek Medical Attention
Even if you feel fine after the accident, it's essential to seek medical attention as some injuries may not be immediately apparent. Medical records will serve as crucial evidence of the injuries sustained and their connection to the truck accident.
Step 3: Contact a Truck Accident Lawyer
At this stage, it's important to reach out to an experienced truck accident lawyer like those at The Law Place. They can guide you through the claims process, help gather further evidence, handle communication with insurance companies, and fight to ensure you receive the compensation you deserve.
Step 4: Investigation and Evidence Gathering
Your lawyer will conduct a thorough investigation into the accident, gathering additional evidence, and identifying all liable parties. This might involve acquiring truck maintenance records, driver logs, and company records from Kahkashan Carrier Inc.
Step 5: Calculating Damages
Together with your lawyer, you'll calculate the total damages, considering medical bills, lost wages, property damage, future medical expenses, and non-economic damages such as pain and suffering.
Step 6: Negotiation
Your lawyer will present the claim to the insurance provider, initiating a negotiation process. They'll strive to reach a fair settlement that reflects the extent of your damages.
Step 7: Litigation
If the negotiation does not yield a fair settlement, your lawyer will be ready to take your case to court.
In a truck accident case, the victim may be entitled to a wide range of compensations. This includes economic damages, such as medical bills, lost wages, future medical expenses, and property damage. Non-economic damages, compensating for pain and suffering, emotional distress, and loss of enjoyment of life, may also be recoverable.
In cases where the conduct of the defendant was particularly egregious, punitive damages might be awarded. These are meant to punish the wrongdoer and deter similar behavior in the future. As in the case of the Kahkashan Carrier truck accident, punitive damages can reach substantial amounts, reflecting the seriousness of the defendant's actions.
The road to securing compensation in a truck accident case can be intricate and challenging, but an experienced truck accident lawyer from The Law Place can make the journey significantly more navigable, ensuring that the victims are rightfully compensated for their ordeal.
Truck Accidents and The Trucking Industry
The trucking industry plays a critical role in our economy, but with its benefits come significant responsibilities for both trucking companies and truck drivers. These responsibilities are framed by a series of stringent service and federal regulations aimed at ensuring the safety of everyone on the road.
Trucking companies, such as Kahkashan Carrier Inc., are obliged to adhere to various federal regulations. These rules mandate regular truck inspections, proper maintenance, and the prohibition of certain hazardous materials. Companies must also keep detailed records of these actions to maintain transparency and accountability. The failure of companies to comply with these regulations often results in severe consequences, as seen in the notorious Kahkashan Carrier truck accident case.
For truck drivers, the list of responsibilities is just as long. A significant requirement for every truck driver is obtaining a commercial driver's license (CDL). To acquire this, drivers must undergo rigorous training and pass a series of tests that evaluate their driving skills and knowledge of safety regulations. This licensing process ensures that only qualified individuals are operating large trucks on our roadways.
Another key element of truck driving regulations involves the use of electronic logging devices (ELDs). ELDs automatically record driving time and monitor engine hours, vehicle movement, and miles driven. They are instrumental in enforcing the Hours of Service (HOS) regulations that limit the number of consecutive hours a truck driver can operate to prevent fatigue-induced accidents.
In summary, the trucking industry is heavily regulated to prioritize safety. Trucking companies and truck drivers have a responsibility to comply with these regulations, a failure of which can lead to tragic consequences. The importance of these rules and regulations underscores the need for experienced truck accident lawyers who can navigate these complex laws when seeking justice for truck accident victims.
Injuries and Treatment – The Path to Recovery!
Truck accidents often lead to severe physical and emotional trauma for those involved. The enormous size and weight of commercial trucks can lead to catastrophic injuries that require lengthy and intensive treatment. Understanding the nature of these injuries, the treatment options, and the long-term implications can provide some insight into the journey to recovery for accident victims.
One of the most common types of injuries sustained in truck accidents is physical trauma, which can range from broken bones and spinal cord injuries to traumatic brain injuries. These injuries often necessitate extensive medical intervention, including surgery, medication, and physical therapy. Physical therapy, in particular, plays a crucial role in restoring mobility and functionality, enabling victims to regain their independence over time.
Another commonly sustained injury in truck accidents is soft tissue damage, including strains, sprains, and tears. These injuries can be deceivingly painful and can sometimes result in long-term complications. Treatment often includes rest, pain management, and rehabilitation exercises to strengthen the affected area and promote healing.
Burns are also a frequent occurrence, particularly if a truck is carrying flammable cargo. The treatment of burns varies based on severity, with more severe burns often requiring grafting surgery and specialized wound care.
Aside from physical injuries, the psychological impact of a truck accident should not be underestimated. Post-Traumatic Stress Disorder (PTSD) is a common occurrence among truck accident victims. This condition can manifest through nightmares, flashbacks, and severe anxiety that can disrupt the individual's daily life. Treatments for PTSD can include cognitive-behavioral therapy, eye movement desensitization and reprocessing (EMDR), and medication.
Furthermore, injuries sustained from truck accidents can lead to chronic pain and disability, which can affect victims long after the accident. The path to recovery is not just about healing the physical injuries but also about addressing the emotional and mental trauma associated with the accident.
It's essential to remember that every person's recovery journey is unique. It involves a combination of medical treatments, rehabilitation, and mental health support. And it's a journey that shouldn't be undertaken alone. That's where the importance of having a trusted legal ally comes in, an experienced truck accident lawyer who can help secure the necessary resources for a full and fair recovery.
Contact The Law Place Today!
As we've seen, truck accidents, particularly those involving prominent trucking companies like Kahkashan Carrier, are complex incidents with profound implications. The high stakes, coupled with the intricacies of trucking regulations, make these cases exceptionally challenging to navigate alone.
Having an experienced truck accident lawyer by your side is paramount. They will guide you through the entire legal process, handle communication with the insurance companies, gather essential evidence, and fight for the compensation you deserve. Not only can this help alleviate some of the stress involved, but it can also make a significant difference in the outcome of your case.
The Law Place, with its team of dedicated and experienced truck accident lawyers, is ready to stand with you. We understand the unique challenges and nuances of truck accident cases and are committed to fighting for justice for our clients. Whether you're dealing with serious injuries, negotiating with trucking companies, or navigating the claims process, we're here to support you every step of the way.
Don't go through this challenging time alone. Contact The Law Place today for a no-obligation consultation. Our team is ready to help guide you on the path to recovery and justice.