Navigating the complexities of a DUI case in Florida can be daunting. The serious implications of a DUI conviction, which can include hefty fines, loss of driving privileges, and even jail time, underscore the importance of experienced legal representation. Hiring a competent Davie DUI lawyer who understands Florida's DUI laws can make a significant difference in the outcome of your case.
At The Law Place, we are a dedicated law firm with a deep understanding of DUI law and a successful track record of representing clients in DUI cases. We understand that facing DUI charges can be a stressful and confusing time. That's why we commit to working closely with you to explore all possible legal defenses and strive for the best possible outcome.
It's important not to delay when facing DUI charges. Time is of the essence to ensure your rights are protected and the best defense is mounted. Reach out to us today for a free consultation, where we will assess your case and provide you with a clear understanding of your legal options.
Let our criminal law attorneys help you navigate the complexities of the Florida DUI legal system and work toward a favorable resolution. Don't face this challenging situation alone; The Law Place is ready to stand by your side.
The Seriousness of DUI Charges in Davie, Florida
In Florida, driving under the influence (DUI) is a serious offense. According to Florida DUI laws, a person is considered impaired if they operate a vehicle with a blood alcohol content (BAC) of 0.08% or more or are under the influence of a controlled substance. A DUI charge in Davie, FL, is not limited to the roads of South Florida either. It extends to any place, such as a parking lot, where vehicles are used.
The implications of DUI charges can be quite severe and far-reaching. A first-time offender can face penalties such as fines, community service, probation, mandatory DUI programs, vehicle impoundment, and even imprisonment. The severity of these penalties increases with each subsequent offense or if the DUI resulted in an accident, particularly if there were injuries or fatalities involved.
Long-term consequences can be equally daunting. A DUI conviction can result in a criminal record, impacting future employment opportunities, and can lead to the suspension or revocation of your driver's license. Increased insurance rates and potential damage to your personal reputation are also common outcomes.
Facing DUI charges can be a challenging ordeal. However, with the right Davie DUI lawyer at your side, you can navigate this difficult period more confidently. The team at The Law Place in Fort Lauderdale, FL, understands the intricacies of DUI laws and the legal defenses available to you. With our aggressive defense strategy, we aim to provide you with the best possible legal representation for your case.
Our team of dedicated attorneys fight and win for Floridians.
The DUI Defense Process
Understanding the DUI defense process in Florida can seem like a daunting task. However, having an adept Davie DUI lawyer by your side can significantly ease this journey.
Understanding the Blood Alcohol Content (BAC) Level
In accordance with Florida Statute 316.193, a driver is considered legally impaired if their blood alcohol content (BAC) level is 0.08% or more. This threshold is lowered to 0.04% for commercial drivers and is zero tolerance for drivers under 21. However, it's crucial to know that you can still be arrested and convicted of DUI even if your BAC is below these limits if your normal faculties are impaired due to alcohol or drugs.
The BAC is determined through breath, blood, or urine tests. The Law Place team of DUI lawyers is familiar with the procedures related to these tests and can identify any inconsistencies or errors in the administration or analysis of these tests that could benefit your case.
Driver's License Suspension
One immediate consequence of a DUI arrest in Davie, FL, is the administrative suspension of your driver's license. The Florida Department of Highway Safety and Motor Vehicles (DHSMV) handles this suspension, separate from any criminal charges you face in court. A first-time DUI arrest can result in a six-month suspension, while refusal to submit to a BAC test can lead to a one-year suspension.
However, you have a right to challenge this suspension, but you must act quickly. You only have ten days from your arrest to request a formal review hearing with the DHSMV. Our DUI attorneys at The Law Place can guide you through this process and represent you at the hearing, working towards retaining your driving privileges.
Navigating the Legal Maze with a DUI Defense Lawyer
Dealing with a DUI charge involves navigating both administrative and criminal law procedures, each with its complexities. Your choice of DUI attorney can significantly impact the outcome of your case. At The Law Place, we pride ourselves on providing an aggressive representation focused on protecting your rights and securing the best possible outcome.
Our legal team will thoroughly investigate your case, challenge the evidence where possible, and explore all potential defenses. This could involve scrutinizing the traffic stop's legality, the procedures followed during your arrest, the administration and analysis of BAC tests, and the credibility of any witnesses.
Having a Davie DUI lawyer from The Law Place means you have an advocate who knows Florida DUI laws inside and out and has a proven track record of representing clients in similar situations. Don't face your DUI charges alone; reach out to us for a free consultation today.
Possible DUI Defenses in Davie, Florida
A DUI charge can feel overwhelming, but it doesn't mean you're automatically guilty. A skilled Davie DUI lawyer can help you explore possible defenses, some of which we'll discuss below.
Illegality of the Traffic Stop
The first defense to consider is the legality of the traffic stop. Law enforcement must have reasonable suspicion to make a traffic stop. For example, if you were swerving, speeding, or breaking any traffic laws, an officer would have a valid reason to pull you over. However, if there was no clear reason for the stop, your attorney could argue that it was illegal, potentially leading to a dismissal of the charges.
Accuracy of the Breathalyzer Test
Another possible defense focuses on the accuracy of the breathalyzer test. For the results to be admissible in court, the device must be properly calibrated and maintained, and the officer must be trained to use it correctly. If there's evidence that any of these requirements were not met, the test results may be challenged.
Administration of Field Sobriety Tests
Field sobriety tests (FSTs) are designed to measure impairment, but they're not infallible. They can be affected by various factors such as medical conditions, nervousness, or even the shoes you're wearing. If the officer didn't properly administer the FSTs or didn't account for other potential factors influencing your performance, the results might not be valid.
Challenging the Arrest Procedure
Every individual arrested has certain rights. These include the right to be informed of why you are being arrested and your right to remain silent to avoid self-incrimination. If these rights were violated during your arrest, any evidence gathered thereafter may be deemed inadmissible.
Medical Conditions and Other Factors
Certain medical conditions or other factors can cause symptoms that mimic impairment. Conditions such as hypoglycemia or neurological disorders can cause slurred speech, imbalance, or other symptoms that an officer might interpret as drunkenness. Similarly, certain medications could affect the results of a breathalyzer test. Your DUI lawyer can explore these defenses, especially if you have medical documentation to support them.
In any DUI case, the specific circumstances surrounding your arrest are critical. The Law Place's team of attorneys in Davie, FL, is well-versed in DUI defense and can help explore the best possible defense strategies for your unique situation. The sooner you reach out for legal assistance, the more time your attorney has to build a robust defense, so don't hesitate to contact us for your free consultation.
We're Florida's top litigation team with over 75 years of combined experience
Navigating Post-Arrest Procedures and DUI Penalties in Florida
A DUI charge in Florida can be a complex and unnerving experience, particularly for first-time offenders. Knowing what to expect in the post-arrest procedures and potential penalties can empower you and help to demystify the process. As always, it's critical to have a skilled Davie DUI lawyer, like those found at The Law Place, to guide you through this challenging time.
Post-Arrest Procedures
After a DUI arrest in Davie, FL, or anywhere in Florida, you will typically be taken to a local jail for booking. Here, you will be fingerprinted, photographed, and officially charged.
You will then have an initial court appearance or arraignment where you will formally hear the charges against you. This is also where you would enter a plea of guilty, not guilty, or no contest.
The next stages will involve discovery, where evidence is shared between the prosecution and defense, potential pretrial motions and hearings, and ultimately, a trial if a plea deal is not reached.
Remember, every step of this process is crucial and can greatly impact your case's outcome. Having a seasoned DUI attorney at your side can help ensure that your rights are protected and that you're making informed decisions.
Potential Penalties for a DUI in Florida
Florida law sets strict penalties for DUI offenses, and these penalties can increase with subsequent offenses or if certain aggravating factors are present, such as a high blood alcohol content level or having a minor in the vehicle.
For a first offense, potential penalties can include fines ranging from $500 to $1000, up to 6 months in jail, community service, probation, mandatory DUI school, and a driver's license suspension for up to one year.
However, these penalties can escalate with multiple offenses or if serious bodily injury or death, such as vehicular homicide, resulted from the DUI offense. For instance, a second DUI offense within five years of the first can result in a mandatory minimum of 10 days in jail and a driver's license suspension for up to five years.
The Long-Term Impact of a DUI
A DUI conviction can have long-term implications beyond the immediate legal penalties. It can impact your employment opportunities, especially if your job involves driving. It can also affect your personal relationships and your reputation in the community.
A DUI charge on your record can increase your insurance premiums and may even affect your ability to travel to certain countries. It's important to remember that the consequences of a DUI extend well beyond the courtroom, making a robust defense all the more crucial.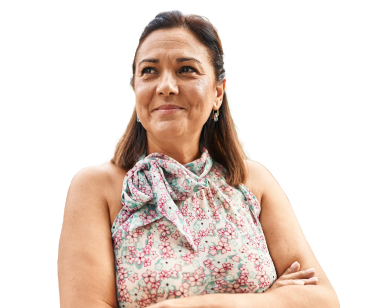 From the initial call to updates on your case status, we are here to get you answers.
The Law Place: Your Trusted DUI Defense Law Firm in Davie, FL
When you're confronted with a DUI charge in Davie, FL, the law firm you choose to represent you can make all the difference. You need a firm with the combined experience, resources, and dedication to provide aggressive representation. You need The Law Place.
David Haenel: A Force in DUI Defense
At the helm of our DUI defense team is David Haenel, an attorney of exceptional reputation and drive. His perfect 10.00 AVVO rating is testament to his outstanding legal abilities and unwavering commitment to achieving justice for his clients. His insight and acumen add substantial value to the defense strategies we employ, bolstering our efforts to secure positive outcomes for our clients.
Decades of Combined Experience on Your Side
At The Law Place, we pride ourselves on having an extensive team of DUI lawyers with decades of combined experience in practicing law in Florida. Our firm is built on collaboration, meaning when you choose us, you're not just hiring a single attorney. You're hiring a team of attorneys who will pool their experience and knowledge to craft a robust and comprehensive defense strategy for your case.
We understand the nuances of Florida DUI laws and use this knowledge to challenge evidence, question procedural errors, and negotiate better outcomes. Our attorneys regularly stay updated with changes in DUI law and defense strategies, ensuring that our clients receive cutting-edge representation.
Aggressive Defense Strategies That Work
We approach each case with an aggressive defense strategy designed to protect your rights and freedoms. Whether questioning the legality of the traffic stop, the accuracy of the BAC testing, or the procedures followed during your arrest, our goal is to poke holes in the prosecution's case and raise reasonable doubt.
Davie DUI Lawyer FAQ
What is the legal blood alcohol content (BAC) limit in Florida?
In Florida, it is illegal to operate a vehicle if your blood alcohol content (BAC) is .08% or higher. However, you can still face penalties if your BAC is lower but your driving is impaired.
What happens if I refuse a breathalyzer test in Davie, FL?
Florida has an "implied consent" law. If you refuse to take a breathalyzer test, you could face an automatic license suspension, even if you're not ultimately convicted of a DUI.
What is the difference between a DUI and a DWI?
In some states, DUI and DWI are used to indicate different levels of impairment or the substances causing the impairment. However, in Florida, only the term DUI is used, and it applies to impairment by alcohol or any chemical or controlled substance.
Can a Davie DUI lawyer help me even if I'm guilty?
Yes, even if you believe you're guilty, a lawyer can provide valuable assistance. They can negotiate for lesser charges or penalties, ensure your rights are protected throughout the process, and even identify potential defenses you might have overlooked.
Does a DUI conviction affect my criminal record?
Yes, a DUI conviction in Florida will remain on your criminal record. This can have long-term effects, including difficulties finding employment or housing. Working with a skilled attorney can help you minimize these consequences.
What are the possible defenses against a DUI charge?
Possible defenses include questioning the legality of the traffic stop, the accuracy of the breathalyzer test, or even the way the tests were administered. Each case is unique, so it's critical to consult with a DUI defense lawyer to explore all potential defense strategies.
How soon should I hire a DUI lawyer after being arrested?
The sooner you hire a lawyer, the better. Early representation can help ensure your rights are protected from the start and give your attorney more time to build a strong defense. Remember, The Law Place offers a free consultation for this very purpose.
What's the difference between a felony and misdemeanor DUI in Florida?
While a first or second DUI is usually charged as a misdemeanor, a third DUI within ten years of a prior conviction, or a DUI that results in serious injury or death, can be charged as a felony. A felony DUI has more serious potential penalties, further highlighting the need for a proficient DUI defense attorney.
Securing Your Future Starts With The Law Place – Your Trusted Criminal Defense Firm
DUI charges can have a significant impact on your life, affecting everything from your driving privileges to your employment opportunities. But remember, a charge is not a conviction. You have the right to defend yourself, and The Law Place is here to stand with you.
If you or a loved one is facing DUI charges in Davie, Fort Lauderdale, or any South Florida location, don't hesitate. Reach out to us at The Law Place today. Your future may depend on it.
Time is of the essence when dealing with DUI charges. Every moment counts. Secure your future by securing the best legal representation today. Our law offices are open 24/7, so you can seek guidance from an experienced criminal defense lawyer when you need it most.
Call The Law Place now for a free consultation . Stand up against your DUI charges with the strength of our team by your side.