Accidents involving UPS trucks can be particularly devastating. These large commercial vehicles, operated by drivers for United Parcel Service (UPS), can cause significant damage and severe injuries if involved in an accident. In Florida, where the extensive road network is frequented by numerous UPS trucks, the probability of such mishaps is unfortunately relatively high.
This guide, presented by The Law Place, aims to provide valuable insights for those affected by a UPS truck accident. We understand the chaos, confusion, and stress that comes in the aftermath of such a catastrophic event.
Therefore, we emphasize the importance of understanding your rights, obligations, and potential routes of legal recourse following a UPS truck accident. Remember, you do not have to navigate the complex legal landscape alone. Our experienced truck accident attorneys are here to help ensure that you receive the compensation you deserve, enabling you to focus on recovery.
The Magnitude of UPS Truck Accidents
Florida, being a commercial hub with extensive road networks, witnesses a substantial number of UPS truck accidents each year. These accidents can have life-altering consequences, causing severe injuries or, in the worst cases, leading to fatalities.
UPS truck accidents are distinct from regular car accidents due to multiple factors. Firstly, UPS trucks are larger and heavier than typical passenger vehicles. This increased size and weight can lead to more severe damage and injuries in the event of an accident.
Secondly, claims involving UPS trucks can be more complicated due to the involvement of the UPS company, which is often protected by a team of experienced attorneys.
Lastly, given that UPS drivers are commercial vehicle operators, they are subject to different regulations and standards than those driving personal vehicles. Understanding these differences is crucial when navigating a UPS truck accident claim.
Our team of dedicated attorneys fight and win for Floridians.
The Stark Reality: Statistics on UPS Truck Accidents in Florida
An in-depth look at the statistics concerning UPS truck accidents and other freight-related incidents in Florida paints a sobering picture. With the high volume of commercial vehicles on the road, including those from the United Parcel Service (UPS), the likelihood of accidents is unfortunately significant.
According to the Federal Motor Carrier Safety Administration (FMCSA), in 2019, there were approximately 499,000 police-reported crashes involving large trucks in the United States. Of these, 4,415 (about 1%) were fatal, and 107,000 (21%) resulted in injury. Considering Florida's considerable share in national truck traffic, a significant portion of these accidents occurred in the Sunshine State.
In the same year, the Florida Department of Highway Safety and Motor Vehicles (FLHSMV) reported that commercial motor vehicle accidents accounted for 5.7% of all motor vehicle accidents in the state. This means that nearly 1 in 20 motor vehicle accidents in Florida involved a commercial vehicle like a UPS truck.
The National Highway Traffic Safety Administration (NHTSA) also sheds light on the severity of these accidents. Due to the size and weight of commercial vehicles, they often result in serious injuries or even fatalities when they collide with smaller vehicles or pedestrians. In 2019 alone, truck accidents resulted in over 5,000 deaths nationwide – a 1% increase from the previous year.
Looking at these figures, it becomes clear that accidents involving UPS trucks and other freight vehicles are far from rare. It underlines the importance of road safety measures and the need for legal assistance when such accidents occur.
At The Law Place, we understand the gravity of these situations. Our experienced truck accident attorneys have helped countless accident victims navigate the complex legal process following such devastating incidents. We're here to provide diligent representation and seek the compensation you deserve. Whether it's negotiating with insurance providers or proving the fault of the UPS driver or their parent company, we stand ready to fight for you.
The Aftermath of a UPS Truck Accident
UPS truck accidents, often resulting in severe consequences, can significantly disrupt victims' lives. The aftermath involves dealing with serious injuries such as traumatic brain injuries or spinal cord injuries, which can lead to prolonged medical treatment or even permanent disability.
Furthermore, such accidents typically involve substantial property damage. With towering medical expenses and property repair costs, victims may find themselves facing a serious financial crisis. It's at this point where the team of experienced attorneys at The Law Place steps in. Our Florida-based law firm is known for handling such complex cases and works relentlessly to help victims recover the compensation they deserve.
Importantly, even if your injuries appear minor, always seek medical attention immediately following a UPS truck accident. Prompt medical attention is not only vital for your health but also forms a crucial piece of evidence should you decide to file a personal injury claim later.
We're Florida's top litigation team with over 75 years of combined experience
Navigating the Accident Scene
Understanding what to do immediately after a UPS truck accident can be overwhelming. However, it's crucial to collect evidence, take photographs, document details of the UPS truck, and gather witness statements, all while ensuring everyone's safety at the accident scene.
Doing so can significantly strengthen your accident claim later. Dealing with a large company like UPS might seem intimidating, but with The Law Place by your side, you can navigate this process with confidence. Our experienced truck accident attorneys in Florida understand the importance of meticulous documentation and can guide you in collecting the essential information while also ensuring your rights are protected throughout the process.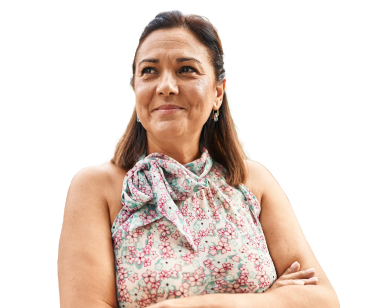 From the initial call to updates on your case status, we are here to get you answers.
Navigating the Accident Scene
Navigating the accident scene following a UPS truck accident can be a complex and overwhelming process. Understanding what to do in these circumstances is crucial, not just for the immediate safety of all involved, but also for the subsequent legal proceedings.
At The Law Place, our experienced truck accident attorneys emphasize the importance of certain immediate actions. Firstly, ensure the safety of everyone at the scene and call emergency services. Secondly, if possible, take photographs of the accident scene, damages, and injuries sustained. This visual evidence can be crucial when piecing together the events that led to the accident.
Collecting witness statements is also vital as these can corroborate your version of events. Note down contact details of any eyewitnesses, if possible. Lastly, try to note the specifics of the UPS truck involved – the vehicle condition, any company markings, the state of its tires, and so forth.
Understanding Liability in UPS Truck Accidents
Liability in UPS truck accidents is not always straightforward. At The Law Place, our experienced truck accident attorneys understand that several factors can contribute to these accidents.
Firstly, the UPS driver's role is pivotal. If the driver has been negligent, perhaps due to distracted driving or inattentive driving, they may be held liable. It's also important to scrutinize their driver training, as inadequate training can often lead to accidents.
Additionally, the role of the trucking company, in this case, United Parcel Service, cannot be ignored. If it's found that the company failed to adhere to regulations, neglected vehicle maintenance, or engaged in any form of negligence, they can be held accountable.
Our experienced legal team at The Law Place can thoroughly investigate your case, identifying all parties at fault, and work diligently to hold them accountable, ensuring you receive the fair settlement you deserve.
Making a UPS Truck Accident Claim
Making a UPS truck accident claim involves several important steps. The first is determining fault for the accident. This usually requires a comprehensive investigation, including an analysis of the accident scene, vehicles involved, and witness statements. Our experienced attorneys at The Law Place understand the importance of thorough evidence collection and can work diligently to establish fault in your case.
Once fault is established, the next step is dealing with the insurance providers. This can be a complex task, given that insurers often try to minimize payouts. However, with an experienced truck accident attorney from The Law Place by your side, you can be confident that your rights will be upheld during interactions with the insurance provider, ensuring you are not shortchanged.
Damages You Can Seek in a UPS Truck Accident Claim
In the aftermath of a UPS truck accident, you may be entitled to both economic and non-economic damages. Economic damages can cover medical expenses and lost wages, which can often accumulate rapidly following such an accident. Non-economic damages, while more subjective, are equally important. These can cover pain and suffering, emotional distress, and even post-traumatic stress disorder.
The process of seeking compensation involves presenting a strong case backed by compelling evidence. At The Law Place, our dedicated attorneys are adept at building solid cases, showcasing the full impact of the accident on your life. Our goal is to ensure that you receive the maximum compensation you're entitled to, providing you the means to move forward from this challenging time.
Understanding Damages: Economic and Non-Economic
In the aftermath of a UPS truck accident, victims often face a significant financial burden. The legal term for these financial losses is 'damages', and these damages can be broadly classified into two categories: economic and non-economic damages.
Economic damages are the tangible, out-of-pocket expenses directly resulting from the accident. They can be calculated relatively easily as they usually have a clear monetary value. Let's delve into some examples of economic damages:
Medical Expenses: These encompass all costs related to medical care following an accident. It includes not only emergency room visits, but also subsequent hospital stays, surgeries, medication, physical therapy, and any future medical care that might be necessary due to the accident.
Lost Wages: If the accident results in the victim missing work, they can claim compensation for the income lost during that period.
Future Loss of Earnings: If the accident leads to long-term or permanent disability that affects the victim's ability to work, they can also claim for potential future earnings lost.
Property Damage: This covers the cost of repairing or replacing your vehicle and any other personal property damaged in the accident.
While economic damages are relatively straightforward, non-economic damages can be more complex. These damages are intangible and relate to the physical and emotional distress caused by the accident. Non-economic damages can include:
Pain and Suffering: This involves the physical pain and discomfort that a victim experiences following an accident.
Emotional Distress: Accidents can have significant psychological impacts, leading to conditions like anxiety, depression, and post-traumatic stress disorder (PTSD). Compensation for emotional distress is designed to account for these psychological sufferings.
Loss of Enjoyment of Life: If the injuries sustained in the accident prevent the victim from enjoying activities that they previously participated in and derived pleasure from, they can be compensated for this loss.
Loss of Consortium: If the injuries significantly alter the relationship between the victim and their spouse, including loss of companionship or sexual relationship, compensation can be sought for loss of consortium.
Calculating non-economic damages can be challenging due to their subjective nature. However, they are a crucial part of the compensation process, acknowledging the profound personal impact accidents have on victims' lives.
Why You Need a Truck Accident Attorney
The complexities of a UPS truck accident claim necessitate the guidance of an experienced truck accident attorney. From determining fault to negotiating with insurance providers, the legal process can be a maze to navigate alone. A seasoned attorney, like those at The Law Place, understands the intricacies of such cases, providing you with expert representation and increasing your chances of receiving a fair settlement.
One of the invaluable services The Law Place offers is a free consultation with a truck accident lawyer. This meeting allows you to understand your case's standing and potential routes of action without any financial commitment. Our experienced attorneys are dedicated to explaining the process in a straightforward manner, empowering you to make informed decisions.
What to Expect During the Legal Process
Pursuing a UPS truck accident claim is a process filled with numerous steps. It starts with a thorough investigation to establish fault, followed by filing a claim with the at-fault party's insurance provider. Subsequent steps include negotiations for a settlement, and if necessary, proceeding to trial.
Throughout this process, it's vital to work closely with your attorney. At The Law Place, we ensure open and continuous communication with our clients. We keep you informed about every step, while advocating fiercely on your behalf. Our goal is to ensure a fair settlement that compensates for your losses, both economic and non-economic, allowing you to focus on recovery while we handle the legal aspects of your case.
Dealing with Insurance Providers
Navigating the complexities of truck accident cases often involves dealing with insurance providers, who play a pivotal role in the outcome of your claim. Understanding how to negotiate with an insurance company is crucial. Insurance providers, even those of commercial vehicles like UPS trucks, are often primarily concerned with their bottom line. Their goal is typically to minimize payouts and conclude the matter quickly.
It's important to remain cautious and to avoid making statements that could be used against you, particularly before consulting a truck accident attorney. The Law Place, for example, has dealt with numerous insurance companies and is adept at challenging their tactics.
How a Truck Accident Attorney Can Help
In such cases, your attorney becomes an indispensable ally. Their role extends beyond providing legal advice. They gather evidence, engage experts if necessary, and liaise with the involved parties, including the UPS driver and the insurance provider. They also prove fault, a crucial step in securing compensation for your medical bills and other damages.
An experienced attorney from a law firm like The Law Place brings a wealth of knowledge from handling various Florida truck accident cases, which often proves invaluable. They know the intricacies of personal injury claims and are aware of how accidents happen, especially auto accidents involving commercial vehicles. They can also help you navigate situations where the UPS driver or the trucking companies attempt to deny fault. This expertise provides an added advantage when dealing with insurance providers, maximizing your chances of a favorable outcome.
Frequently Asked Questions (FAQs)
What steps should I take immediately following a UPS truck accident?
Following a UPS truck accident, your first step should be to seek medical attention immediately, even if you believe your injuries are minor. This not only protects your health but also provides critical documentation for your claim. Notify the police to ensure an official accident report is filed. If you can, gather evidence about the UPS truck driver at the scene such as photographs and witness contact information. Lastly, contact a team of experienced truck accident lawyers, like those at The Law Place, to help guide you through the claim process.
How is fault determined in a UPS truck accident?
Determining fault in a UPS truck accident involves a thorough investigation of the accident scene, review of the police report, witness testimonies, and sometimes, accident reconstruction experts. Fault may lie with the truck drivers for reasons such as distracted or reckless driving, or with the company for inadequate driver training or vehicle maintenance. An experienced truck accident attorney can help establish fault and navigate this complex process.
What types of compensation can I claim after a UPS truck accident?
You can claim both economic and non-economic damages. Economic damages cover tangible costs like medical expenses, lost wages, and property damage. Non-economic damages compensate for intangible losses, such as pain and suffering, emotional distress, loss of enjoyment of life, and loss of consortium.
Why should I hire a truck accident attorney?
Navigating a UPS truck accident claim can be complex and challenging, especially when dealing with insurance companies that aim to minimize your compensation. A skilled truck accident attorney can help you understand your rights, gather and present evidence, establish fault, calculate fair compensation, and negotiate with insurance companies. They advocate for your interests, seeking to secure maximum compensation.
How does The Law Place handle UPS truck accident claims?
At The Law Place, we're committed to providing comprehensive, compassionate legal support for UPS truck accident victims. Our experienced attorneys conduct thorough investigations, compile robust evidence, and craft strategic legal arguments to prove fault and demand fair compensation. We handle all negotiations with insurance providers, alleviating that stress from victims. Our goal is to secure the best possible outcome for you, enabling you to focus on your recovery. We offer a free consultation, giving you an opportunity to understand your options and how we can assist you, without any obligation.
Navigating the aftermath of a UPS truck accident can feel like sorting through a package of confusion, fear, and uncertainty. Fortunately, you don't have to face it alone. Our experienced truck accident attorneys at The Law Place are here to unbox this complex process for you and help you piece together a strong claim. We're your advocates in the quest for justice and fair compensation, allowing you to focus on your recovery while we handle the legal intricacies.
Remember, when it comes to pursuing a truck accident claim, there's no substitute for having a skilled, dedicated legal team in your corner. And here at The Law Place, we're committed to delivering just that. Don't let a UPS truck accident turn your life into a sea of chaos. Reach out to us today and let us help you put the pieces back together.
It's always the right time to pick up the phone, because justice never sleeps, and neither do we.