In Florida, a state known for its bustling highways and heavy traffic, the occurrence of truck accidents is unfortunately common. The sheer size and weight of commercial trucks, including those operated by companies like XPO Logistics, amplify the severity of these accidents, often leading to significant injuries, property damage, and in some tragic cases, loss of life. Given the complex nature of these accidents, they inevitably bring legal challenges, particularly when it comes to determining liability and seeking rightful compensation.
Here's where the role of a seasoned XPO Logistics truck accident lawyer in Florida becomes pivotal. As legal professionals with a deep understanding of both Florida's traffic laws and the intricacies of the trucking industry, these lawyers are uniquely equipped to handle such cases. They strive to decipher the often complex dynamics of truck accidents, engage with insurance companies, and most importantly, fight for justice and fair compensation for the victims involved. The journey following a truck accident can be overwhelming, but with the right legal support, you can navigate these challenging waters with confidence.
Why Choose The Law Place?
At The Law Place, we are much more than just a team of lawyers. We are dedicated advocates who fight tirelessly to uphold the rights of our clients. If you have been involved in an accident with a large commercial vehicle like those operated by XPO Logistics, you need a legal teamthat not only understands the legal landscape but also knows how to tackle the specific challenges that truck accident cases present. This is precisely what we offer.
Our team of experienced truck accident lawyers has decades of combined experience in Florida law. We have handled countless truck accident cases, including those involving XPO Logistics, and have a proven track record of securing substantial compensation for our clients. We understand that every accident case is unique, which is why we provide personalized legal services tailored to your specific situation and needs.
Choosing us as your legal representation means that you will not have to deal with insurance companies, as we will manage all communication and negotiations on your behalf. We are committed to exploring all avenues for compensation and will strive to ensure that you are fully compensated for your injuries, medical bills, lost income, and any other damages you may have suffered.
We believe that everyone should have access to top-notch legal representation regardless of their financial situation, which is why we offer our services on a contingency basis. This means you won't owe us anything unless we win your case.
Take the first step towards protecting your rights and securing the compensation you deserve. Contact The Law Place today to schedule a free consultation. Our XPO Logistics truck accident lawyer in Florida is ready to help you navigate the legal complexities of your case, providing the expert guidance you need in this challenging time.
Our team of dedicated attorneys fight and win for Floridians.
The Aftermath of a Truck Accident: Immediate Steps to Take
Experiencing a truck accident can be a traumatic and confusing experience, especially if you've suffered injuries. Knowing the right steps to take immediately after the accident can significantly influence the outcome of any subsequent legal or insurance actions. Here's a guide on what to do:
Ensure Safety and Call the Authorities: The very first step should be to ensure your safety and that of others involved. Move away from the accident scene if it's safe to do so. Dial 911 immediately to report the accident. This is important, not just for immediate medical attention, but also because the accident report generated by the authorities serves as a crucial piece of evidence in truck accident cases.
Seek Medical Attention: Even if you don't feel injured, it's vital to seek medical attention immediately following a truck accident. Some injuries, such as internal injuries or concussion, may not show symptoms immediately but could be life-threatening. Furthermore, your medical records can serve as evidence of the injuries you sustained in the accident.
Document the Accident Scene: If you can, collect evidence at the accident scene. This can include taking photographs of your injuries, the truck, your vehicle, and the overall accident scene. You should also note the truck's license plate number and the trucking company's name – in this case, XPO Logistics.
Do Not Admit Fault: Be careful with your words at the accident scene. Avoid admitting fault or making statements that could be interpreted as such. Your words could be used against you later by the insurance company.
Report the Accident to Your Insurance Company: Inform your insurer about the accident as soon as possible. However, be cautious in your communications with them. Remember, insurance companies are often looking to minimize the amount they pay out. You do not have to – and should not – agree to give a recorded statement without consulting with your XPO Logistics truck accident lawyer in Florida.
Consult with a Truck Accident Lawyer: Before you accept any settlement offer, consult with a truck accident lawyer. At The Law Place, we can help you understand your legal rights and the potential value of your claim.
Remember, navigating the aftermath of a truck accident can be complex, especially when dealing with large trucking companies like XPO Logistics. Having a dedicated and experienced lawyer by your side can make a significant difference in the trajectory of your case. We're here to protect your rights and fight for the maximum compensation you deserve.
The Impact of Truck Drivers and Trucking Companies
When it comes to comprehending the intricacies of truck accidents, understanding the vital roles of truck drivers and trucking companies becomes paramount. Both these entities hold a considerable stake in the operational procedures and, therefore, also share a part in the responsibility when things go awry.
Truck drivers are tasked with numerous responsibilities. They must comply with federal safety regulations, drive within stipulated speed limits, and ensure that their cargo is secure. They must also navigate often challenging roads, battling fatigue and time constraints. Any failure to fulfill these responsibilities can result in severe, sometimes fatal, truck accidents. As truck drivers, the safety of themselves and other road users is within their hands. When they drive negligently or recklessly, they risk causing accidents that could easily have been avoided.
The trucking companies, such as XPO Logistics, also play a crucial role. These companies are required to ensure that their trucks are in excellent condition and safe to operate. They must also hire competent, trained drivers and enforce strict adherence to safety standards and regulations. If a trucking company fails to maintain its vehicles or employs unqualified drivers, it is not only neglecting its duties but actively contributing to the risk of accidents. XPO Logistics, being one of the largest logistics and transportation companies globally, has a heightened duty of care. Any accident involving an XPO Logistics truck could have far-reaching consequences, underscoring the importance of our dedicated XPO Logistics truck accident lawyer services in Florida.
Understanding these roles isn't just an academic exercise. It's fundamental to pursuing a successful truck accident claim. By determining where responsibilities lie, and where they've been shirked, we can identify liable parties and hold them accountable for their negligence.
Most truck accidents don't just happen; they're caused. High speeds, driver fatigue, distracted driving, poor vehicle maintenance, and unsafe driving violations are among the leading causes of truck accidents. These factors don't exist in a vacuum – they're frequently a direct result of truck drivers and trucking companies neglecting their duties.
Grasping the often-interconnected causes of truck accidents is vital in bringing successful claims against those at fault. As your legal representatives, we commit to thoroughly investigate your accident, gathering the necessary evidence to construct a compelling case that targets those truly responsible.
In conclusion, truck accidents can be far more complex than they initially appear, with multiple parties, each with their own sets of responsibilities and potential failures, involved. The impact of truck drivers and trucking companies on the rate and severity of truck accidents is substantial. However, with our experienced XPO Logistics truck accident lawyer team at your side, you can be confident that every aspect will be meticulously explored, helping you secure the compensation you deserve.
We're Florida's top litigation team with over 75 years of combined experience
Pursuing a Truck Accident Claim Against XPO Logistics
Pursuing a truck accident claim, particularly against a major player like XPO Logistics, can be a complex and daunting process. This section aims to shed light on this journey, providing you with a clear pathway to justice and compensation.
The first step in launching a successful truck accident claim is to thoroughly investigate the accident. This involves gathering all available evidence, including accident reports, medical records, and, where possible, evidence from the accident scene itself. This evidence forms the foundation of your case, helping to establish liability and the extent of your injuries.
When a truck accident involves a large trucking company like XPO Logistics, things can get complicated. There are often multiple parties involved, from the truck driver to the logistics company and even third-party contractors. Each of these parties can bear some responsibility for the accident. Unraveling this web of liability is crucial to ensure that all negligent parties are held accountable.
Once we've gathered the evidence and identified the responsible parties, we will proceed with filing a claim. This typically involves negotiating with the insurance companies representing the at-fault parties. These negotiations can be tough. Insurers will often try to minimize the payout or even deny the claim altogether. But don't worry – as your legal representatives, we won't let them push you around. We are seasoned negotiators and will fight tirelessly to secure a fair settlement that covers all your losses.
One essential aspect of a truck accident claim is determining the full extent of your damages. This isn't just about the immediate medical expenses or repairs to your vehicle. It's about all the ways the accident has impacted your life. This could include ongoing medical treatment, rehabilitation costs, lost income due to being unable to work, as well as pain and suffering. We will work with medical professionals, financial experts, and other specialists to quantify these losses, ensuring we pursue maximum compensation.
If we cannot reach a fair settlement, we are prepared to take your case to court. While most truck accident claims are resolved through settlement negotiations, we understand that sometimes, litigation is the best route to justice. Our legal team includes skilled trial lawyers who are ready and willing to fight for you in court.
Taking legal action can seem intimidating, but remember – you don't have to do this alone. When you choose us as your XPO Logistics truck accident lawyer in Florida, we take on the heavy lifting so that you can focus on your recovery. We handle every aspect of the legal process, keeping you informed and involved every step of the way.
To conclude, pursuing a truck accident claim against a trucking giant like XPO Logistics might seem daunting, but with the right legal representation, it becomes a manageable, structured process. Our law firm is dedicated to providing that representation, standing by your side, and fighting for your right to maximum compensation. We believe that no one should bear the financial burden of an accident they didn't cause, and we're here to ensure that you get the justice you deserve.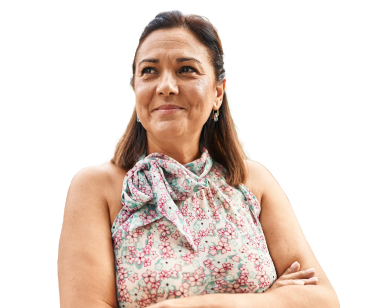 From the initial call to updates on your case status, we are here to get you answers.
An Overview of Damages: What Compensation Can You Claim?
In the aftermath of a truck accident, the impact can be multifaceted – physical, emotional, and financial. This is where the concept of 'damages' comes into play in a legal sense. Damages refer to the compensation you could claim to cover the losses you've suffered as a result of the accident. These losses can be both economic (easily quantifiable) and non-economic (more subjective and intangible). Let's delve into each of these categories to provide a clearer picture of what you could potentially recover.
Economic damages, also known as special damages, aim to compensate for the financial losses that have resulted from the accident. These may include:
Medical Expenses
This constitutes any cost associated with the medical treatment of your injuries – from immediate care like ambulance fees and emergency room costs to long-term care such as physical therapy or rehabilitation. It also covers any future medical expenses anticipated due to the injuries sustained.
Lost Wages
If your injuries prevent you from working, either temporarily or permanently, you could claim compensation for the income lost during this period. This also includes reduced earning capacity if you're unable to return to the same line of work due to your injuries.
Property Damage
If your vehicle or any personal property was damaged in the accident, you could claim the cost of repair or replacement.
Non-economic damages, also known as general damages, are more subjective and aim to compensate for the non-tangible impact of the accident. These may include:
Pain and Suffering
This covers the physical pain and emotional distress you've suffered as a result of the accident. This is usually calculated based on the severity and duration of the pain.
Loss of Enjoyment of Life
If your injuries have prevented you from participating in activities or hobbies you once enjoyed, you could be compensated for this loss.
Emotional Distress
This includes psychological impacts such as anxiety, depression, and PTSD that can occur after a traumatic event like a truck accident.
In certain cases, punitive damages may also be awarded. These are designed not as a form of compensation but as a punishment for the defendant's egregious or reckless behavior and to deter such behavior in the future.
At The Law Place, we understand that no amount of money can truly compensate for the physical and emotional trauma you've endured. However, achieving a fair settlement can alleviate financial stress, allowing you to focus on healing. We commit to fighting tirelessly to ensure you receive the compensation you deserve.
The Legal Process: Pursuing a Truck Accident Claim Against XPO Logistics
When you're involved in a truck accident, the aftermath can feel overwhelming. Between recovering from your injuries and dealing with the emotional trauma, the thought of legal proceedings might seem daunting. But, you don't have to navigate these turbulent waters alone. At The Law Place, we're committed to providing you with the strong legal representation you need to pursue a truck accident claim against XPO Logistics.
Launching a claim following a truck accident starts with thorough fact-finding. Our team will conduct an exhaustive investigation into the incident, gathering critical evidence such as accident reports, witness testimonials, and photographs from the scene. Additionally, if you were injured, we would collect your medical records to establish the extent and cost of your injuries.
A truck accident claim, especially one involving a logistics giant like XPO Logistics, often includes dealing with multiple parties – from the truck driver to the logistics company, and even the manufacturers of the truck or its parts. Determining liability in these cases can be intricate, but we're adept at deciphering these complex situations. Our team will meticulously analyze the facts to hold all the negligent parties accountable.
While the complexity of multiple parties can be challenging, it shouldn't dissuade you from pursuing your rightful compensation. That's why you need an experienced truck accident lawyer from our firm on your side. We're well-versed in handling claims against big trucking companies, and we won't back down, no matter how large or intimidating the opponent may seem.
One of the critical aspects of your claim will be quantifying your damages, which include medical expenses and lost income, amongst others. In truck accident cases, the damages can be substantial. Severe injuries may require long-term medical treatment, and if you're unable to work, you could be losing wages every day. Then, there's the pain and suffering, a non-economic damage that can significantly increase your claim's value. Our team will collaborate with medical experts and financial analysts to accurately assess your total damages and ensure we pursue the maximum compensation for you.
Negotiating with the insurance company is often the next step in a truck accident claim. This stage can be arduous, as insurers are adept at reducing payouts to protect their bottom line. But don't worry – we're even better at advocating for our clients. Armed with evidence and a thorough understanding of your case, we'll negotiate aggressively on your behalf.
If a fair settlement cannot be reached, we're ready to bring your case to court. Our team includes skilled trial attorneys who can effectively present your case to a jury, pushing for the justice you deserve.
Frequently Asked Questions: Unraveling the Complexities of Truck Accident Claims
What should I do immediately after an XPO Logistics truck accident?
Immediately after the accident, it's crucial to prioritize safety and health. Call 911 and ensure everyone involved receives necessary medical attention. Gather evidence at the scene if you can do so safely. This might include photographs of the accident scene, the truck involved, and any visible injuries you've sustained. As soon as you can, reach out to a trusted XPO Logistics truck accident lawyer to guide you through the next steps.
What type of injuries are common in truck accidents?
Truck accidents can result in severe and potentially life-altering injuries due to the size and weight of commercial vehicles. Injuries may range from broken bones, traumatic brain injuries, spinal cord damage, and internal injuries, to psychological trauma.
How can The Law Place help after a truck accident?
At The Law Place, we provide comprehensive legal representation to truck accident victims. Our team of seasoned attorneys works tirelessly to investigate your case, identify all liable parties, negotiate with insurance companies on your behalf, and if necessary, advocate for you in court. We aim to secure the maximum compensation for your injuries and losses.
What compensation can I recover after a truck accident?
Compensation after a truck accident can cover the various losses many truck accident victims suffer. These may include medical expenses, lost income, property damage, pain and suffering, emotional distress, and in certain cases, punitive damages. The exact amount will depend on the specifics of your case.
Why do I need a lawyer for my truck accident claim?
Navigating a truck accident claim, particularly against a large company like XPO Logistics, can be complex. An experienced truck accident lawyer understands the intricacies of the law and can effectively negotiate with trucking companies and insurance companies. They can build a strong case on your behalf to ensure you recover compensation that adequately covers your injuries and damages.
Truck accident injuries can have severe, life-changing consequences. However, you don't have to navigate this challenging time alone. Our dedicated Florida truck accident team at The Law Place is ready to stand by your side and fight for your rights.
Fighting For Your Future – The Law Place, Personal Injury Lawyers You Can Rely On
Navigating the aftermath of a truck accident can be an overwhelming experience, especially when dealing with larger companies like XPO Logistics. The complexities of accident claims, potential for serious injuries, and the numerous parties involved can add to the stress. However, you are not alone in this journey.
At The Law Place, our mission is to provide comprehensive, diligent, and aggressive legal representation for individuals who have suffered as a result of truck accidents. We strive to secure maximum compensation for your losses, enabling you to focus on your recovery rather than worrying about financial burdens.
If you or a loved one has been involved in an XPO Logistics truck accident in Florida, reach out to us today. We're here to offer our expertise and support, and to ensure your rights are upheld in the quest for justice. Don't hesitate to contact us for a free consultation. Remember, we fight on your behalf, and we only get paid when you do. Let's get on the road to recovery together.